2021 British Open Betting Predictions & Preview: Rickie Fowler & Lee Westwood Could Capture Magic at Royal St. Georges
Credit:
Ross Parker/SNS Group via Getty Images. Pictured: Lee Westwood
The 2021 British Open begins on Thursday, July 15 at Royal St. George's in Sandwich, England.
Jason Sobel previews the tournament and picks out his favorite bets for the Open Championship:
If you've come here seeking info on Open Championship trends, you're about to be Tom Watson-at-Turnberry-level disappointed.
First off, this event wasn't played last year, of course, so there's no leaderboard momentum or residual narratives from 12 months ago. Perhaps combing through the results from the previous year at Royal Portrush can unlock an idea or two, but there likely won't be too many corollaries.
Secondly, the last two editions of this tournament at Royal St. Georges produced winners Darren Clarke in 2011, who was 150/1 pre-tournament, and Ben Curtis eight years earlier, who was anywhere from 300/1 to 500/1 beforehand. That's not to suggest that only longshots can (or will) win here, but throw in a Jack White and a Reg Whitcombe and even a Bill Rogers and there have certainly been a number of players to win at this venue who weren't listed amongst the favorites.
And then there's this stat, courtesy of my podcast partner Justin Ray: Since Padraig Harrington successfully defended his Claret Jug in 2008, every Open Championship winner had finished outside the top-25 in his previous start at this event.
It might be true that predicting The Open is more of a guessing game than every other major, but that doesn't mean this one will come down to luck and luck alone.
There's a certain talent needed for winning this tournament – and especially on this course.
The key this week is identifying the players who own some combination of buzzwords such as patience, creativity, intelligence and experience.
And sure, a little magic doesn't hurt, either.
In a year when the first three major champions all owned some of that magic, my favorite outright is a guy who could have plenty of it this week, as well.
---
Outright Winner
One player to win the tournament.
Lee Westwood (+5650)
Here's the thing about picking a single, individual winner in this preview every week: It sticks as a be-all, end-all selection, the answer to everyone's lingering question of, "Who you got?" And I'm fine with that, of course – I own these picks and, yes, oftentimes my lone pick to win doesn't win the tournament. What we all should understand, though, is that betting doesn't work this way. We're not limited to one outright choice when we're wagering.
All of which serves as a long-winded way of explaining that there are times in which I'm fully (or at least somewhat) confident in my one pre-tournament winner, while there are other times when I see very little separation between the top six or eight players and so I simply have to pick one out of the bunch, knowing that pick will stick as a be-all, end-all selection.
In any case, this play has been percolating for 16 months now. It was at last year's Honda Classic when I spoke with Westwood for a little bit and he just seemed … different. Refreshed, relaxed, recharged. When I mentioned that to him, he smiled and told me how happy and comfortable he is with both his life and his career. I walked away from that conversation muttering to myself, "Holy crap, he's going to win The Open this year." Of course, there was no Open last year. Just a few weeks later, the schedule was suspended for COVID and the tourney eventually went from postponed to canceled. I don't know that Westwood would see it as a missed opportunity any more or less than anyone else who's trying to add a Claret Jug to his collection, but now at 48 years old, his window for that career climax is indeed closing a bit. Perhaps, though, that window is only closing more gradually than ever before.
Phil Mickelson recently proved a player can win a major at age 50 and Tom Watson had already shown that one can contend at this specific major well into his late-50s. I expect this week to be much less about analytics regarding driving stats and ball-striking numbers than guile and creativity around the greens, patience in the wind and maybe a little magic in the air. It can be argued that each of the year's first three major champions owned some sort of fate-meets-destiny conclusion and it can similarly be argued that a win by Westwood in England would rival the significance and popularity of the win by Mickelson at Kiawah.
I don't like Westwood by leaps and bounds over the other contenders I'll have near the top of my list this week, but he is my favorite outright play for this one – just as he's been for the past 16 months.
Other OADers
Potential selections for one-and-done options.
Jon Rahm (+800)
If you're leading an OAD or major pool and instead of stepping on the gas pedal, you just want to give everyone else the Heisman, then Rahm should be the play, if he's available.
The Official World Golf ranking shows us that Rahm is no longer the No. 1 player in the world – after a solo seventh at the Scottish Open, he dropped back below Dustin Johnson, who didn't play – but anybody who's been paying even casual attention knows that in an ever-fluid situation, Rahm is the world's best player right now. And just in case you're worried that his game might not hold up on a links course, remember that he won the Irish Open in both 2017 and '19.
There's an admittedly small sample size, but it can be argued that Rahm might own a better chance of winning on a links track, if that's even possible.
Viktor Hovland (+2500)
If Rahm is your no-brainer, hold-'em-off selection, then Hovland is your high-ceiling, low-floor, let's-give-it-a-shot play.
At some point in the not-too-distant future of his career, the young Norwegian is going to turn into a steady, consistent force – and it's going to be way less fun. Right now, he's the raw talent equivalent of second-year stud WR in the NFL; essentially, on any given week he can grab 10 catches for 180 yards and a pair of touchdowns or be limited to a single reception for 11 yards. I like him this week, but if I've got to categorize him for the sake of this column, I like him best as an OAD play for those trying to gain some ground.
It's a play which could certainly backfire, but he's also got the game to win this thing.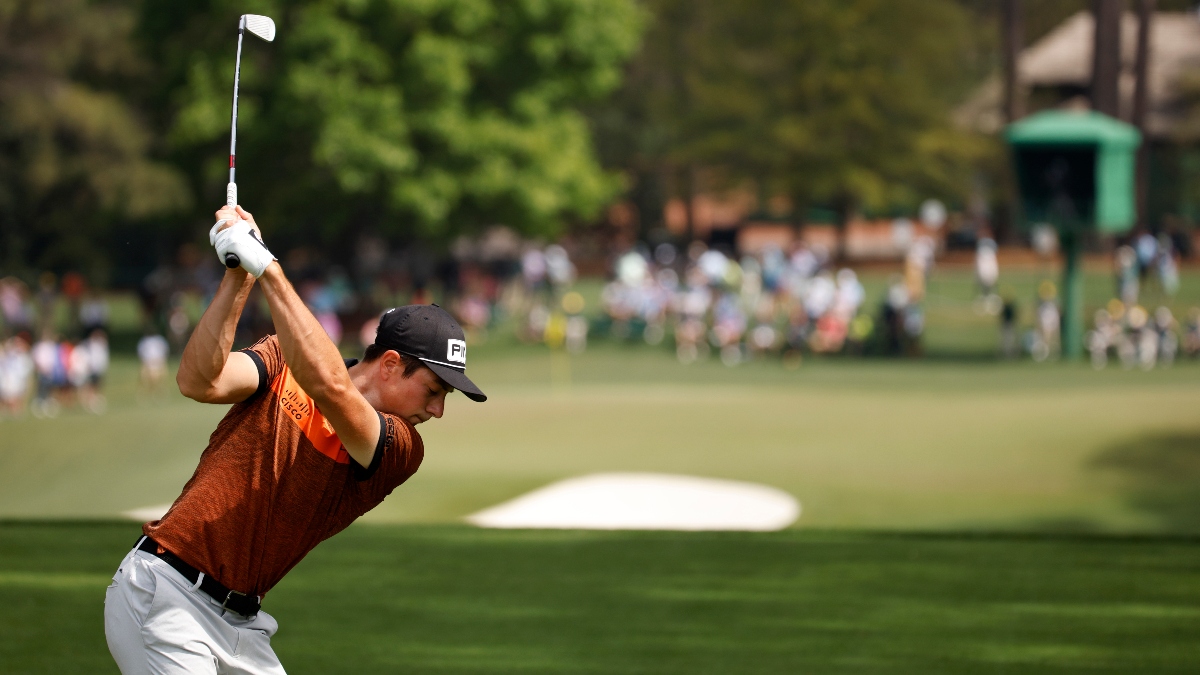 Scottie Scheffler (+4500)
It's completely inconceivable that an American who's never before won on the PGA TOUR could make the trip overseas and somehow triumph over an elite field on foreign soil … except, of course, that was the exact scenario for Ben Curtis' win on this very course back in 2003. No disrespect toward Curtis whatsoever, but Scheffler is twice the player right now that he was back then.
Fresh off a T-12 at the Scottish Open, the Texan should own a keen awareness of how his ball reacts in strong winds. Again, if you're seeking a high-ceiling, off-the-radar pick that might have low ownership in an OAD, this one could pay off handsomely. 
Marc Leishman (+7000)
In poker terms, I'm pot committed on Leishman right now. After a T-5 result at the Masters, I really liked him at the PGA Championship, where he wound up missing the cut. Employing the reverse psychology defense, I doubled down for the U.S. Open, on a course where he's won in the past, only to see him finish in 64th place.
This is the point when I'm probably supposed to abandon ship, but the truth of the matter is that there was a reason in the first place that I liked him at those previous majors and it's the same reason I like him here. He owns experience, bombs his long irons and hits a low trajectory shot.
That type of game should work better at Royal St. Georges than it did at Kiawah or Torrey Pines.
Top-Five
One player to finish top-five.
Louis Oosthuizen (+500 for top-five)
At this point, we might as well lock in Louis for another runner-up finish and queue up his "I'll Rise Up" performance for social media jocularity in the aftermath.
He's finished in second place at each of the last two majors and top-five in three of the past four and six of the past two dozen – a ratio that's up there with the game's best players. It's tough to call Oosthuizen one of the game's best – his lone PGA TOUR win came at this event in 2010 (though he does own plenty around the world sanctioned by other circuits) and he's famously never won an event in his adopted home country residence of the U.S., but time and again, he tends to show up when the stakes are highest.
I expect him to be a popular play for this type of bet, as we all want a little action on him, but don't want to take him outright.
Top-10
One player to finish top-10.
Christiaan Bezuidenhout (+800 for top-10)
Let me know if you can spot the pattern here: At the PGA Championship, Bezuidenhout was T-5 entering the final round, then shot a 77 to finish T-30. At the U.S. Open, he was T-9 entering the final round, then shot a 76 to finish T-31. For a player whose story of drinking rat poison as a young child and developing a stutter, amongst other health issues, could explain a potential reluctance to perform better in front of a massive media contingent and be forced to tell his tale once again, there could be more to these poor final-round scores than just failing to hit the right shots. I'm going to bank on something else, though.
Instead, I'll chalk this up to a young player needing to learn how to feel confident and gain experience in these situations. He obviously has the game – and his wedges around the green are some of the best in the world, which should suit him well this week.
At some point, it's going to click for four rounds on a bigger stage and I think a major outside the U.S. seems like the right week for it.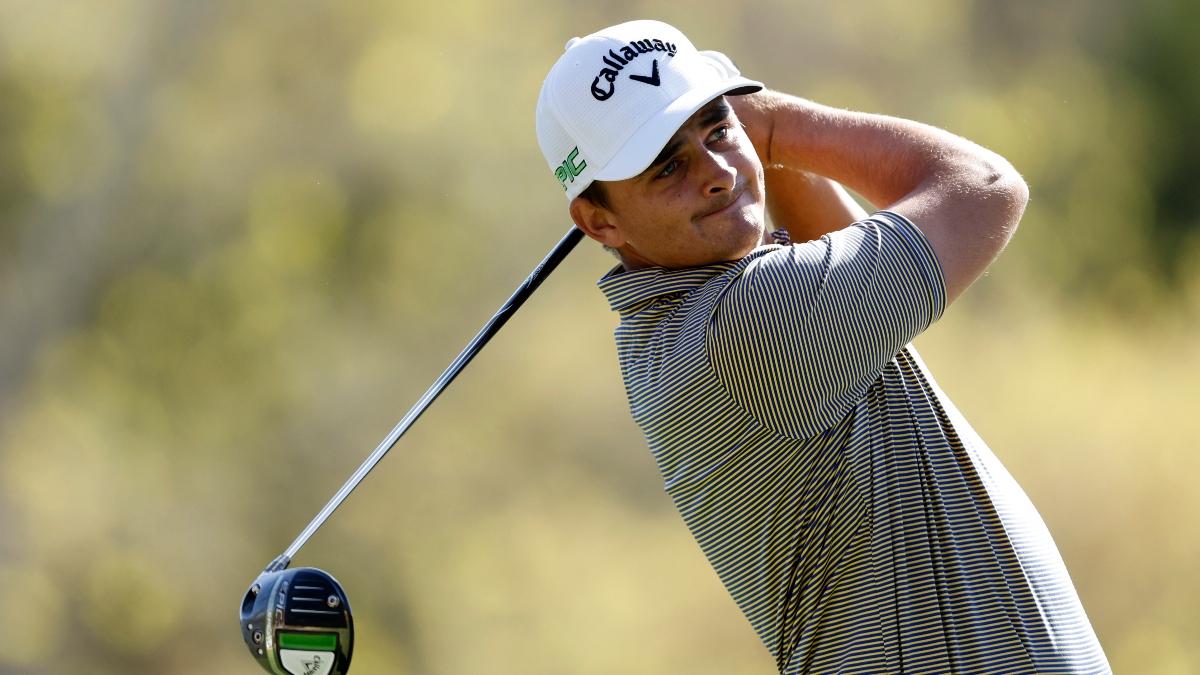 Top-20
One player to finish top-20.
Jason Day (+225 for top-20)
I know what you might be thinking: "Wait, this guy still plays professional golf?" The former world No. 1 is down to 68th in the OWGR, but there's reason to believe he's quietly starting to trend upward. Day has finished 14th and 10th in his last two starts and this style of play should suit him.
With a burgeoning family at home, perhaps a week abroad is what he needs to fully focus on the task at hand, but it shouldn't come as a total shock to see him on the leaderboard well into the weekend. I also like Branden Grace and Corey Conners in this spot, if Day isn't doing it for you.
Top-30
One player to finish top-30.
Martin Kaymer (+275 for top-30)
An increasingly trendy pick for this event, Kaymer wasn't even in the field until a rash of COVID/travel-related WDs opened up a spot for him. What we know about Kaymer – what we've always known about Kaymer – is that his A-game can allow him to compete with any player in the world, but too often it's his C-game which is rearing its ugly head.
So far this year, he owns a second-place finish at the BMW International Open and a third-place result at the Austrian Golf Open, suggesting that he's close to finding the A-game which has eluded him for so long.
I'm not going to dive in headfirst here, but a cautious play such as this one could pay some dividends.
Top-40
One player to finish top-40.
Marcus Armitage (+275 for top-40)
On my usual Monday morning guest appearance on "The Starter" with my buddy Taylor Zarzour on SiriusXM PGA TOUR Radio, we were discussing longshot plays for this week when he threw out the "for-instance" pick of Armitage, a fun-loving Englishman who at 33, has started playing the best golf of his career. Since that throwaway mention, I haven't been able to get Armitage's name out of my head.
He's the type of player who should enjoy a nice week on home soil. Again, I wouldn't go crazy with bets on him, but conservative ones could definitely cash here.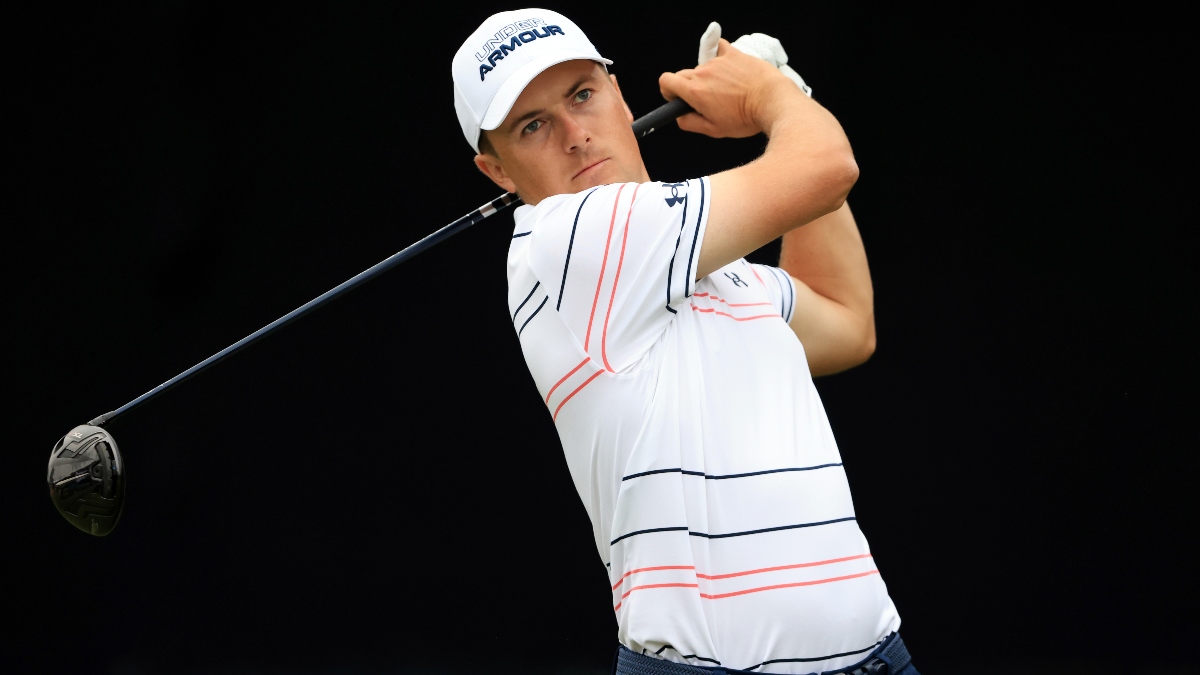 DFS Free Bingo Square
A safe plug-and-play option for DFS.
Jordan Spieth ($9,700)
For one of the game's biggest drawing cards and the player who was drawing the most attention for the first four months of this year, it feels like this has been a somewhat quiet summer for Spieth, though that doesn't mean his game has faded, too.
Since winning the Valero Texas Open, his results are 3rd-9th-30th-2nd-18th-19th. We often discuss the game's great players only if they are serious contending or seriously faltering, but that consistency shows that Spieth is maintaining a high baseline performance level.
On this course, I love thinking about how he'll employ those wedges around the greens. He's not just the safe option for that consistency and short game, though. Spieth makes birdies in bunches, as we all know, which always makes him an attractive DFS play.
DFS 'Dog
A lower-priced option for DFS.
Sam Burns (DK $6,300)
There's an inherent advantage at major championships, when contest pricing is released and fixed the previous week, offering a final peek at players' games without having to pay up for those who show something. I don't know if DK just let Burns fall through the cracks or the algorithm didn't have any confidence in him on a links-style course, but $6,300 – the same price as Poom Saksanin and Laird Shepherd – shows massive disrespect, not to mention a massive edge for those who are paying attention.
And just in case you're still wondering whether Burns' game will travel, he finished 68-67-66 at the Scottish Open to finish T-18 this past weekend. So the answer, presumably, is yes.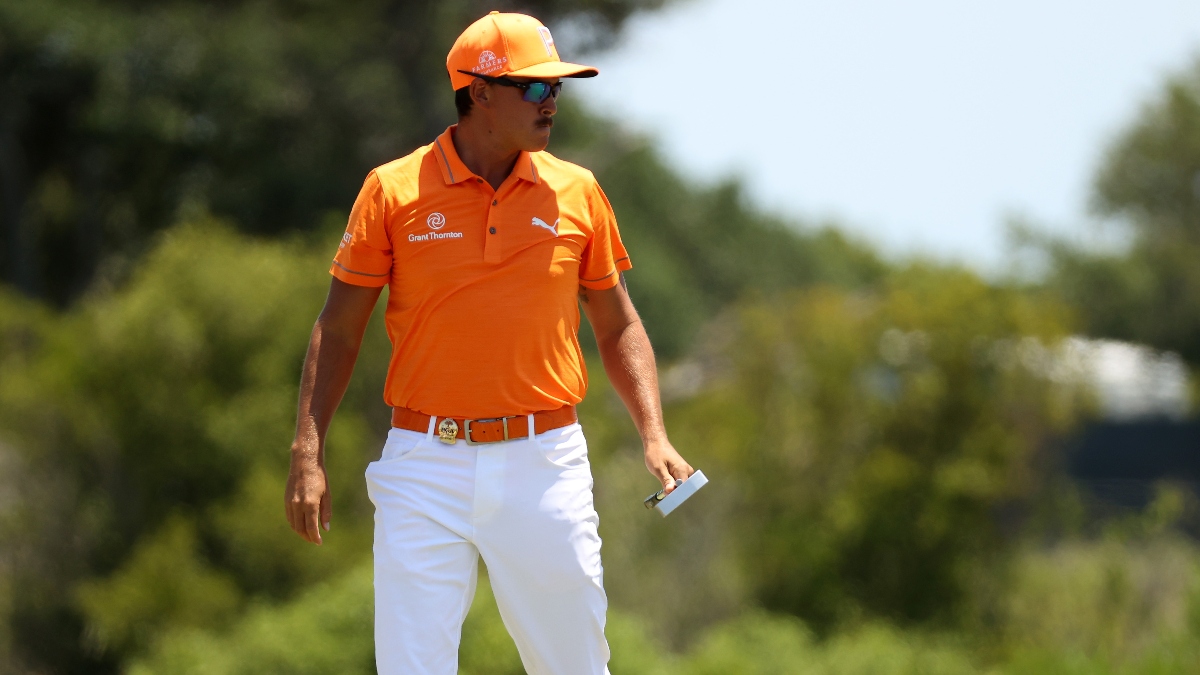 First-Round Leader
One player to post the low score Thursday.
Rickie Fowler (+8000 for FRL)
This is an absolutely, 100% true tale: Prior to the 2011 Open Championship, I walked into a brick-and-mortar book in Sandwich to place my bets for that week's event. Knowing that the first-round leader was often a great story, one which could easily generate headlines from the British tabloids – three of the previous four FRLs were Rory McIlroy, Miguel Angel Jimenez and Sergio Garcia – I wanted a ticket on a player who could offer a similar type of plotline.
Somehow, I came to the conclusion that my first-round leader play would be Darren Clarke. He opened with a respectable 68, three shots behind the leaders and enough for a semi-sweat, but no cash. Of course, Clarke then went on to lead after the second, third and final rounds of that week's event. I feel like I could break into monologue in a one-man off-Broadway performance of my love-hate relationship for FRL wagers based largely on that performance, but instead I'll stick with the original idea that the overnight leader at this event often has a rich back story which gets the masses excited.
Two months ago, during the PGA Championship, I was speaking with Fowler about his upcoming schedule and mentioned that I thought The Open was when he'd really turn his game around and have a big week. He sort of blanched at that idea, instead suggesting that he wouldn't have to wait that long – and he wasn't wrong, as he finished T-8 that week, T-11 in his next start, followed by an MC and a T-32. But he didn't dislike the thought that he'd play well at Royal St. Georges, acknowledging that he'd really liked the course back in 2011, when he finished T-5, and that links golf often grabs his attention and plays to his creative side more than most other venues.
The truth is, I like Fowler for the whole week – I could certainly see something around another T-5 once again – but in looking for an FRL with a story, I think he fits the profile perfectly.
Matchup Man
One player who should beat comparable players.
Tyrrell Hatton (+3500)
Even though he's the world's No. 10-ranked player, Hatton often doesn't get the respect he probably deserves from the books, leaving value for the rest of us. Now, this is the one week of the year when that doesn't really apply, since the Englishman won't be a forgotten man in his homeland. That said, he still tends to be a H2H underdog against lower-ranked players.
For a guy who's finished sixth-or-better in two of his last four starts at The Open and hasn't missed the cut in 13 of his last 15 starts overall, he should be a worthy play in many matchup wagers. 
The Big Fade
One top player to avoid at this tournament.
Bryson DeChambeau (+3500)
New caddie. Windblown course. Driving distance negated. Every advantage that Bryson has owned over the past few years essentially faded away the minute he stepped onto the plane this week. It's not that he can't find some magic and play well, it's that for as much as all of the details surrounding a U.S. Open venue play into his strategic model for attacking a course, those same ideas don't necessarily work on an Open Championship track. In three previous starts at this event, he owns a T-51 and two MCs. Despite the fact that he's a much improved player from 2019 and earlier, there really isn't any reason to expect anything much different this week.
Off Tour
My favorite non-PGA Tour play of the week.
Kevin Tway (+6600) to win the Barbasol Championship
When Seamus Power, Luke List and Charl Schwartzel are your pre-tournament tri-favorites and Lee Hodges (!!) is listed just behind them, you know it isn't exactly a stellar field. You should also know that this really isn't the event where you can get a "good" number on anybody. Basically, every player's price is going to look miniscule in relation to what you would usually pay for him. That said, I do think Tway has been playing some much improved golf lately, with a T-14 at the Rocket Mortgage and a T-23 at the John Deere that culminated in a final-round 64. He's got as much talent as just about anyone in the field, so if you're looking for a guy who's trending, who owns the ability to win and who actually has some decent odds, Tway could be a nice play.
How would you rate this article?
This site contains commercial content. We may be compensated for the links provided on this page. The content on this page is for informational purposes only. Action Network makes no representation or warranty as to the accuracy of the information given or the outcome of any game or event.