Sobel's 2021 Farmers Insurance Open Betting Guide: Matsuyama, Finau and Fritelli Worth Backing at Torrey Pines
Credit:
Hideki Matsuyama. Credit: Cliff Hawkins, Getty Images.
When the FedEx Cup was first introduced in late-2005 and implemented two years later, one of the big ideas behind it was to get out of the way of football season.
As it turned out, the idea was better than the execution, as the playoff events still overlapped with games on the gridiron, going directly against the first few weeks of the NFL and NCAA schedules.
Until two years ago, that is, when the PGA TOUR finally solved its self-created problem, ending the season before any meaningful football games had taken place.
Perhaps it's now time to conceive another football-related solution, as the first three tournaments of 2021 have each concluded while much of the country is more heavily engaged in NFL playoff contests.
First it was the Sentry TOC, which for a few years tried a Monday finish, only to be stonewalled by college football's national championship game. The weekend rounds were directly against the NFL's first-round games. Then came the Sony Open, which got the shaft on Sunday, as impending weather forced tee times to be moved up – and therein finished during football games instead of later. And lastly, this past weekend's American Express, which ended right in the heart of the AFC Championship game.
I don't like pointing out a problem without offering a grand solution, but I'm not sure I've got one here. The PGA TOUR season can't restart a few weeks later than it already does and playing final rounds on Saturday or Monday hardly feels like a recipe for greater viewership. The tired refrain is "Get creative!" but I don't see a logistical creative opportunity that would serve as a perfect fix.
All of which is a long-winded way of saying that, in the eyes of many who haven't yet flipped from football to golf on their TV screens, the season truly restarts this week, with the Farmers Insurance Open featuring many of the game's big names – and no playoff football to interfere.
If those aforementioned first three events have for years felt like an appetizer, then the annual festivities at Torrey Pines have served as the first bite of a main course – especially in so many cases when seven-time champion Tiger Woods would begin his campaign here.
Woods is, of course, sidelined this week (and for the foreseeable short-term future) following a fifth back procedure, though this one sounds less like an overhaul than a tune-up.
Instead, the field includes past champion Jon Rahm, who also owns a runner-up and a T-5 at this one; Rory McIlroy, who's finished top-five in each of his two starts here; Xander Schauffele, who's struggled in his hometown tourney; and Brooks Koepka, in whatever degrees of health and motivation he might bring to the course this week.
While last week's previous theme of longshot winners didn't come to fruition, it's hard to believe that this event's usual theme of a big-name leaderboard won't materialize, with so many potential options in the mix.
It's another theme, though, which helped lead to my first selection in this week's picks – one which could emerge once again.
Outright Winner
One player to win the tournament.
Hideki Matsuyama (+2500)
If there's been a recurring theme during the 2020-21 season, it's that of former winners finally returning to the winner's circle. From Stewart Cink to Sergio Garcia, from Brian Gay to Harris English, we've been treated to a list of champions whose winning ways had stalled for a while. Even last week's winner, Si Woo Kim, all of 25 years old, had endured nearly four full years since his previous victory. You won't get rich betting fringe trends, but there's no denying that Matsuyama could easily be the next player to break a personal drought. Like Kim, it's been almost four years since Hideki's last win, though he's hardly been ineffective in the interim, piling up 19 worldwide top-10s and maintaining a top-10 world ranking.
As usual, putting has already served as his bugaboo this year. He finished T-41 at the 42-player Sentry TOC, while an average putting performance in relation to the field would've at least netted him a respectable T-24; he finished T-19 at the Sony Open, as average putting would've resulted in a T-3. I'll bank on him rolling in more putts at a venue where he should be comfortable, having three finishes of 16th-or-better in seven starts, including two of the last three years.
He'll not only need to roll it better, his ball-striking needs to be impeccable to overcome any miscues with the flatstick, but I do think there's a strong possibility he steps it up here.
With plenty of other big names, this is a nice number to back Matsuyama to become the latest past champion to rejoin the club.
Other OADers
Potential selections for one-and-done options.
Xander Schauffele (+1200)
One of these years, Schauffele is going to figure out his hometown event. He doesn't seem like the type who would be nervy or anxious playing in front of friends and family, but the truth is out there: In five career starts at this event, he owns a T-25 and four MCs. "I've missed the cut here a lot," he said last year, "but it just shows how much I love the event, [because] I keep coming back." Perhaps friendly confines without friendly faces watching him from outside the ropes will be the right combination this week.
If nothing else, he should be a strong antithetical option for those who want to zig when everyone else is zagging.
Scottie Scheffler (+3500)
Speaking of that strategy, some of you have the opportunity to rub your opponents' noses in the fact that they played Scheffler in OAD pools last week and he MC'd. It takes some guts to play a guy on the heels of a MC – especially this early in the year, when there isn't much other usable data – but not all MCs are created equal.
Scheffler posted two under-par rounds last week, so he shouldn't be too bothered by failing to reach the weekend.
Max Homa (+11000)
Thoughts and prayers to anyone who had a Homa top-20 ticket this past weekend, when he was 54-hole co-leader, but posted a final-round 76 to finish T-21. That one undoubtedly stung not only Homa, but Homa bettors and Homa supporters – of whom there are many.
The good news for all of you, though, is that traditionally over the past few years, his strong results tend to yield more strong results in subsequent weeks. Don't be surprised if he puts together a nice bounce-back at this one.
Top-Five
One player to finish top-five.
Tony Finau (+450 for top-five)
Stop me if you've heard this one before: This past weekend served as yet another Finau contention – and yet another disappointment, as he could only parlay a share of the 54-hole lead into a solo fourth-place result. Many will look at such a finish as yet another in a long line of setbacks for the long-hitter, but I'll forever insist that close calls are way more advantageous to future success than mediocre finishes – and it appears Finau feels the same way, at least publicly. "Man, I'm kind of leaving today pretty encouraged," he said after a respectable final-round 68. "I played nicely. I've been working on some things in my golf swing, changed up the putter this week, some positives for me and I like where the game's at. It's real early in the calendar year. I didn't play very good in Maui, so this is actually pretty encouraging for me."
Even with his latest result notwithstanding, this has been my favorite spot to play Finau for a half-decade now. Since 2015, he's never finished outside the top-25 in a half-dozen starts, including top-six results in three of the last four years. "Torrey Pines seems like a place that sets up great for me," he added. "It's a golf course that I like and have had some success and hopefully I just carry this one over."
As I've written so often in my tournament previews before, if you're too snake-bitten to back Finau outright anymore, I don't blame you. That doesn't mean, though, that you should completely fade him – and especially not this week. I love Finau for yet another top-five at this tourney.
Top-10
One player to finish top-10.
Dylan Frittelli (+1100 for top-10)
As we witnessed two months ago during the Masters, Frittelli has more than enough game to hang with the big boys. One of my favorite picks to skyrocket in status over the next 12 months, the South African owns a solid arsenal of skills. Essentially, he does everything pretty well. The biggest improvement in his game last year, though, was his driving distance. Just seven starts into the current season, his average drive has already jumped from 291.3 yards to 312.8. That will obviously come in handy at Torrey, where length is a major advantage, especially on the South Course.
Don't be afraid of Frittelli top-10 wagers becoming a regular ticket. If there's any trepidation, it's that each of the last two events showed us we should favor those who's already played this year, but I'll buck that trend in this particular instance, because I think this is such a strong play.
Top-20
One player to finish top-20.
Bubba Watson (+225 for top-20)
There are usually three spots on the annual schedule where I target Bubba – and they shouldn't come as a surprise to anyone. He's a multiple winner at Augusta National, TPC River Highlands and Riviera, so those venues make the most sense. Let's not overlook what he's done at Torrey, though.
In his first four starts, from 2006-'09, he posted a pair of top-seven finishes. He won this event back in 2011, then played two of the next three years, finishing T-13 and T-23. He then took a half-dozen years off from competing here, returning last year to finish T-6. That's a pretty strong track record at a place where his length should help.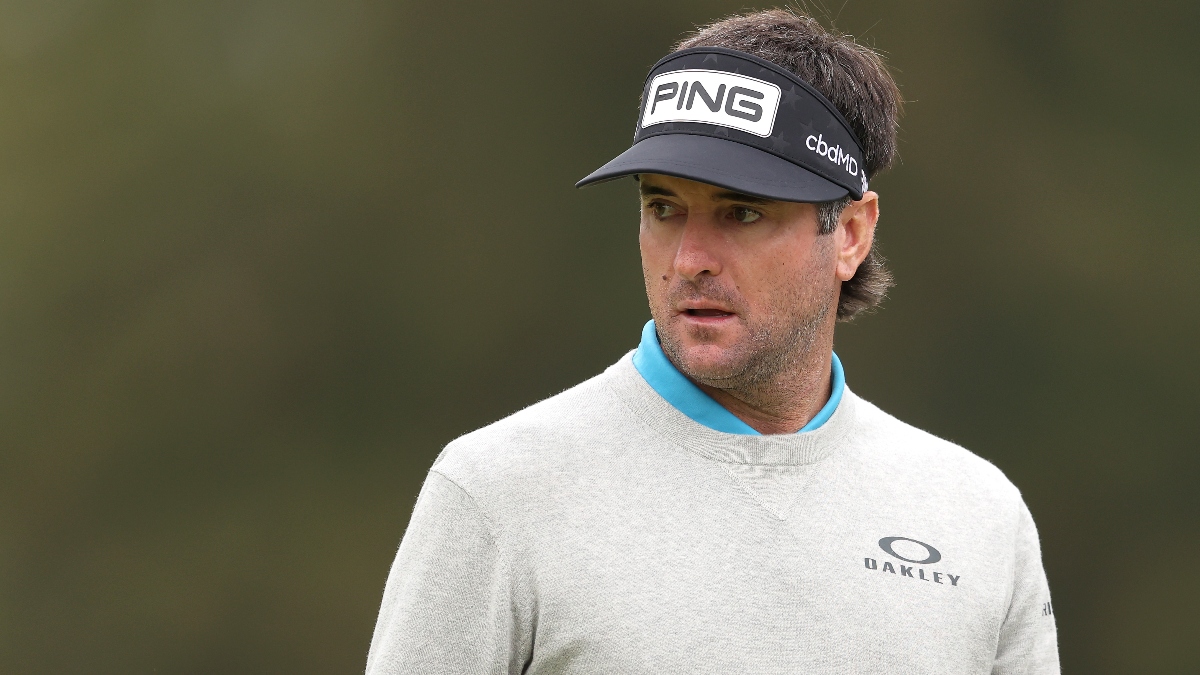 Top-30
One player to finish top-30.
Wyndham Clark 
When trying to prognosticate future long-term success of some young players, there are plenty of metrics and data points we can use to help build – or flatten – our stance. Or we can keep it simple. I'll choose to employ the latter strategy when it comes to Clark, instead boiling his game down to two easy stats: He hits it far and makes a lot of putts. Those two qualities alone are enough to help us understand that if his irons and wedges are working on a given week, he has a chance to do some serious damage.
I think Clark is going to pop at some point here on the West Coast in the next month-and-a-half, so maybe it'll be this week. I certainly don't mind backing him for a conservative play such as this one. 
Top-40
One player to finish top-40.
Justin Suh 
Playing as an unrestricted sponsor exemption, Suh is a guy who might go overlooked this week, but should be a smart play for specific props and as a cheap DFS option.
The California native has played four PGA TOUR events since August and owns three finishes of 21st-or-better so far. He seems to me like the prototypical "guy who needs more reps," as a 30-start season would no doubt leave him with full status moving forward.
He will, though, have an excellent chance to help that plotline this week.
DFS Free Bingo Square
A safe plug-and-play option for DFS.
Jon Rahm
Yeah, I get it: Naming the highest-ranked player in the field as a "safe option" isn't exactly expert-level stuff, but there are reasons to believe that despite a win, a runner-up and a T-5 at this event in the last four years, Rahm might be lower-owned than usual this week.
The first mirrors the reason some might have avoided him prior to Kapalua. Switching equipment manufacturers to Callaway offers up an unknown variable, though there is admittedly more of a sample size now than there was then, as he finished T-7 in that one.
The second is due to the reason he was a late withdrawal from last week's field, as he reported he'd tweaked his back during a training session a few days earlier and didn't want to risk any further injury. With fellow elite players such as Rory McIlroy and Xander Schauffele also available, it's possible that more DFSers might pivot off Rahm than if he was swinging his old sticks and completely healthy.
While I don't necessarily love chasing his outright number in the betting markets, I do think there's a chance for some lineup leverage if even just a minimal percentage decide to bypass him.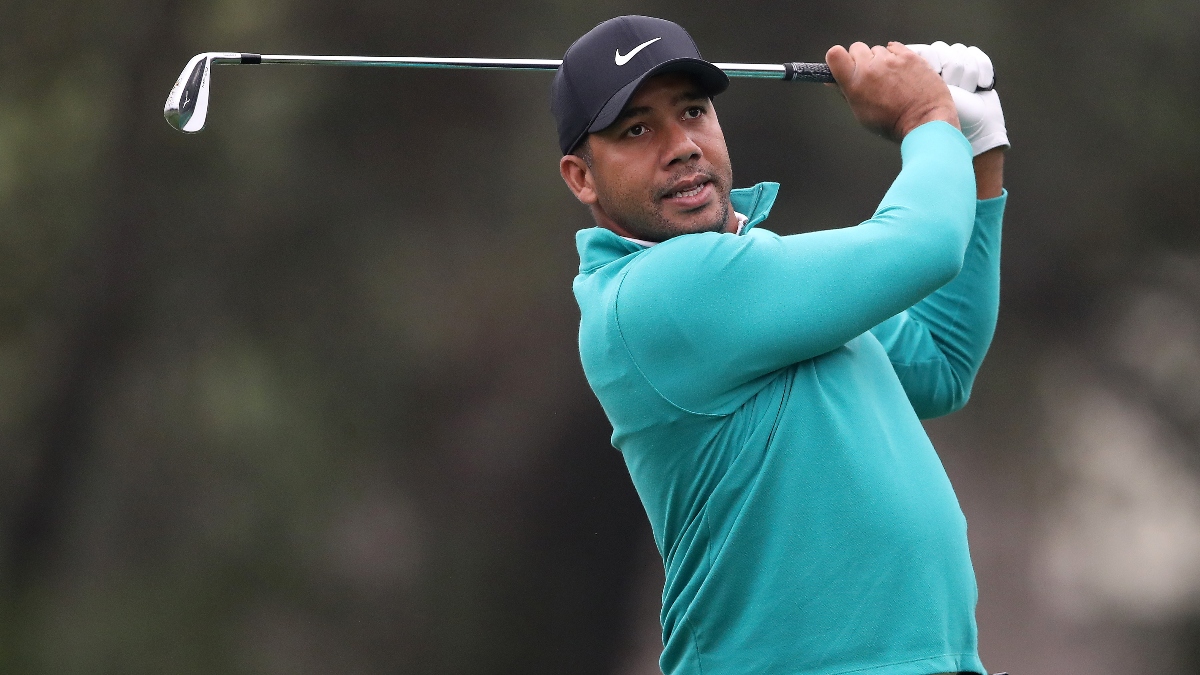 DFS 'Dog
A lower-priced option for DFS.
Jhonattan Vegas
Just a few weeks ago, I theorized in my Sony Open preview that Webb Simpson might not have been 100% a few weeks after testing positive for COVID-19 and we should fade him – a fade which nearly resulted in him winning the tourney. Now, I'm not suggesting that a positive test will somehow help a guy play his best golf, but I'm not too concerned about those in this scenario anymore. Vegas tested positive a few weeks ago and has yet to make his 2021 debut, but he's finished top-30 here in four of the past six years and is another long hitter who should fare well.
Unlike last week, when there were plenty of low-priced contrarian plays, this one will be much tougher to peg those players. Among others I also like are Talor Gooch, Harry Higgs, Kyle Stanley, Luke List and maybe (gulp) Jimmy Walker. 
First-Round Leader
One player to post the low score Thursday.
Cameron Davis
Just like last week, I'll offer up a reminder that I'm writing this preview before the tee times have been released. For those using books which don't split FRL bets between the two host courses, utilize the obvious advantage available with players competing on the North Course in the opener.
All things being equal, I like various plays on Davis this week, but I'll list him here for FRL, ostensibly striking while hot after ranking second in strokes gained tee-to-green in the final round of The AmEx and fourth in strokes gained on approach shots.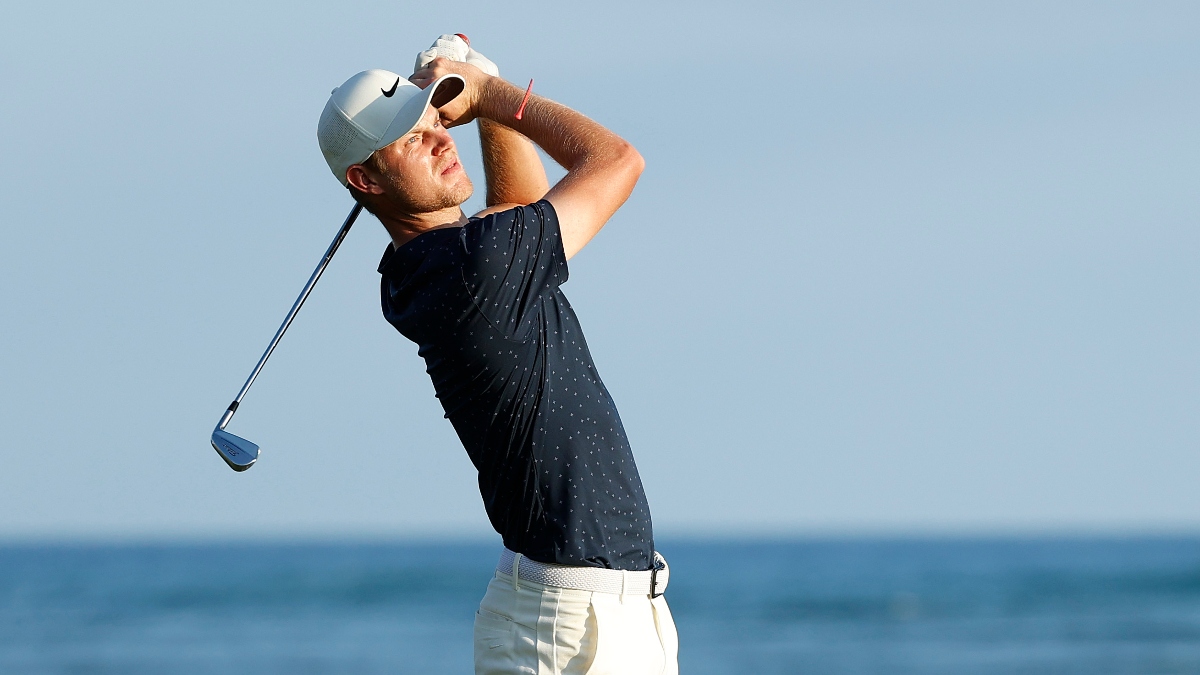 Matchup Man
One player who should beat comparable players.
Cameron Smith
From two-time champion Jason Day to last year's winner Marc Leishman to Adam Scott, who had a runner-up in his lone previous start at this event, Aussies have enjoyed a nice run of recent success here. Forgetting the 10 that Australia native Bruce Devlin carded at the final hole in this event back in 1975 – leading to the only internal water hazard on the South Course being dubbed Devlin's Billabong – those from Down Under have often found themselves Up Over plenty of other players on the leaderboard.
Perhaps there's a correlation to Aussie success at Kapalua; maybe it has a little something to do with Australians being accustomed to January as the middle of their summer. In any case, Smith was 33rd-or-better at this one in three straight years before last year's T-64. He didn't start the year very well during the Hawaii Swing, but those results might just depress his price this week, making him an attractive candidate in some one-on-one matchups. 
The Big Fade
One top player to avoid at this tournament.
Louis Oosthuizen (+6600)
Maybe it's his lack of flash or ability to stay out of the limelight or his laid-back demeanor, but Oosthuizen has largely kept himself free of any critical analysis throughout his career.
For a guy who's won a major, finished runner-up at all of 'em and might own the sweetest swing this side of Ernie Els and Fred Couples, it's fairly unfathomable that he's never won a U.S.-based tournament. Even so, he's the type that many will see in the field this week and throw a dart for top-10/20 props or as a DFS play. And I get it: He's the type who can play well on any given week. This wouldn't seem to be that week, though. He's only played here once previously, failing to break 70 while finishing T-41 four years ago. He also hasn't played a competitive event in more than two full months.
I don't hate Oosty by any means, but during a week when so many of the aforementioned top players should perform well – plus those I like and couldn't fit into the preview, such as Matthew Wolff, Ryan Palmer and Gary Woodland – I can't see a reason to force Oosthuizen onto your card.
Off Tour
My favorite non-PGA TOUR play of the week.
Rafa Cabrera Bello: Top-five at the Omega Dubai Desert Classic (+800)
As I mentioned when writing about Homa above, some players are momentum guys, parlaying one solid performance into another. Well, RCB has fit that profile over the years, too. When he's cold, he can be really cold, but when he's got it going, he can hang with some of the world's best.
Coming off a solo fourth in Abu Dhabi last week, he returns to a venue where he won in 2012, finished runner-up four years later and owns a half-dozen top-20s in the past decade.
Missed cuts here in each of the past two years should help throw some bettors off the scent, but don't let those results cloud your judgment here. He's playing well right now and returning to a place where he's played well in the past.
How would you rate this article?