2021 Farmers Insurance Open: Our Top Outrights, Sleeper Picks, Matchups & Prop Bets at Torrey Pines
Credit:
Ezra Shaw/Getty Images. Pictured: Bubba Watson
The 2021 Farmers Insurance Open begins on Thursday, January 28 at Torrey Pines in La Jolla, California.
The Farmers features a pretty deep field, but there are plenty of questions surrounding the players at the top of the odds board.
That should make for some interesting betting. Here are our 19 favorite bets for the Farmers:
We've reached the part of the PGA TOUR calendar where things start to heat up. Most players are coming into the Farmers Insurance Open with at least one tournament under their belt. The whispers about the looming Major Championships start getting a little bit louder. And, of course, this event takes place at one of the TOUR's most iconic tracks: Torrey Pines.
Not only does the Farmers feature a deep field, but there are also plenty of intriguing storylines coming into this one. Will Tony Finau rebound after another close-but-no-cigar moment last week? How will Rory McIlroy look after finishing third on the European Tour in his first start of 2021? Will international players, particularly the Aussies, continue their dominance at Torrey Pines?
These kind of storylines make for fun betting. Here are our favorite outrights, longshots, prop bets and matchups for the 2021 Farmers Insurance Open:
Hideki Matsuyama (+2500)
If there's been a recurring theme during the 2020-21 season, it's that of former winners finally returning to the winner's circle. From Stewart Cink to Sergio Garcia, from Brian Gay to Harris English, we've been treated to a list of champions whose winning ways had stalled for a while. Even last week's winner, Si Woo Kim, all of 25 years old, had endured nearly four full years since his previous victory. You won't get rich betting fringe trends, but there's no denying that Matsuyama could easily be the next player to break a personal drought.
Like Kim, it's been almost four years since Hideki's last win, though he's hardly been ineffective in the interim, piling up 19 worldwide top-10s and maintaining a top-10 world ranking. As usual, putting has already served as his bugaboo this year. He finished T-41 at the 42-player Sentry TOC, while an average putting performance in relation to the field would've at least netted him a respectable T-24; he finished T-19 at the Sony Open, as average putting would've resulted in a T-3. I'll bank on him rolling in more putts at a venue where he should be comfortable, having three finishes of 16th-or-better in seven starts, including two of the last three years.
He'll not only need to roll it better, his ball-striking needs to be impeccable to overcome any miscues with the flatstick, but I do think there's a strong possibility he steps it up here. With plenty of other big names, this is a nice number to back Matsuyama to become the latest past champion to rejoin the club.
Adam Scott (+4500)
Scott doesn't play here often, but with the U.S. Open taking place at Torrey Pines in the summer, he made an exception this year.
A runner-up finish in 2019 is his only recent result and it should be no surprise given what this course requires to succeed. Scott is long and accurate off the tee and he is one of the best iron players on the planet.
The putter will always be a question mark, but given his tee-to-green prowess and the difficulty of these greens, his main drawback is negated here.
Matthew Wolff (+4000)
There was a good bit of talk around Matthew Wolff last week heading into The American Express, but it was his first event of the new year and he certainly showed some rust. He was able to still make the weekend, despite an odd after-the-fact penalty, and I think it will prove important that he was able to play a full four rounds last week.
Wolff now heads to a course that I see as a better fit to his game as he will be able to use his length to it's full advantage on the 7,765 yard track, and it will feature his preferred poa annua putting surfaces.
I love the fact that he showed progress over the weekend at PGA West, gaining strokes ball-striking in both rounds including more than a stroke on the field on approach both Saturday and Sunday. Wolff should be coming in with more confidence in his game, and getting great value at +4000 on BetMGM on a course he posted a 21st-place finish in his first trip last year.
Adam Scott (+4500)
A few weeks ago Scott was quoted as saying "I think you've got to identify that there's probably 10 or 12 serious competition events during the calendar year and then the rest is a bit of entertainment, really, but the thing for all of us and people trying to peak for those 10 or 12 serious events is they have got to use those entertainment events to get prepared and get ready."
You can be sure that a win at Torrey Pines qualifies one of those important events for the veteran. At this point in his career, the 40-year-old Scott is interested in adding accomplishments to his already impressive resume while he still can. Last year, we saw Scott win off of a long layoff at Riviera which shows how quickly he can turn it on in an event he deems important.
As evidenced by a second-place finish here in 2019, Scott fits the course quite nicely. He hits it long and is one of the best iron players on TOUR. While not a good putter, POA annua is by far his best surface and he actually gains strokes on the field in that department.
I think this is the week Scott joins Jason Day and Marc Leishman as Australians who hoist the trophy at Torrey Pines.
Bubba Watson (+5000)
Course history can be fickle when trying to handicap golf tournaments, however, we know that there are certain guys that are only in play at certain tracks.
Watson fits that criteria this week as we basically only look to him at Genesis, Traveler's and Augusta. Torrey Pines has also been kind to the two time Masters' champion in the past, as he's played here four times since 2011 and in those trips posted a win (2011), T-13, T-23 and most recently a T-6 last season.
In addition to the nice history, Watson is coming into play in superb form, ranking No. 1 in this field in SG:Tee-to-Green across his past 24 rounds. He has the requisite distance off the tee to contend here, which is important considering the South Course is a monstrous 7,700 yards long and will be played during three of the four rounds this week.
This is a really nice price for a former winner here and all of the stats are lining up for Watson to contend again.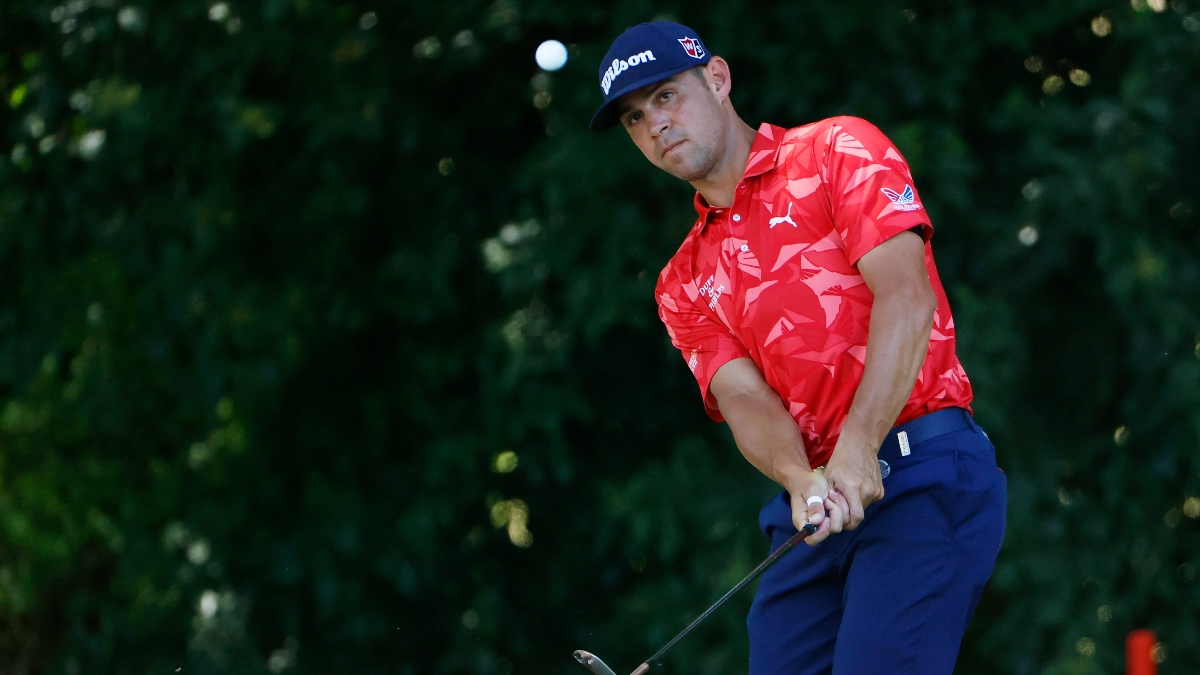 Longshots
Jason Sobel
Wyndham Clark (+16000)
When trying to prognosticate future long-term success of some young players, there are plenty of metrics and data points we can use to help build – or flatten – our stance. Or we can keep it simple. I'll choose to employ the latter strategy when it comes to Clark, boiling his game down to two easy stats: He hits it far and makes a lot of putts. Those two qualities alone are enough to help us understand that if his irons and wedges are working on a given week, he has a chance to do some serious damage.
I think Clark is going to pop at some point here on the West Coast in the next month-and-a-half, so maybe it'll be this week. I certainly don't mind backing him for a conservative play such as top-20/30.
Josh Perry
Talor Gooch (+10000)
Gooch was on the card last week and posted a solid result, so I'll go back to him at a big number on a course where he finished third two years ago.
Gooch has driven the ball well in both of his 2021 starts and is a good putter on poa, so he hopefully he can bounce back after costing himself six strokes with his scrambling at the American Express.
Chris Murphy
Cameron Champ (+8500)
Length is a big advantage at Torrey Pines, and Cameron Champ checks in as one of the longest players on TOUR. He will be able to take full advantage of that strength and if he can dial in the irons, he should be set to complete in this field.
I am not too worried about the missed cut from Champ last week as he ran into some harsh luck that seemed to take him out early after an approach clanged off the flag in the air and rolled into the water, leading a triple bogey on Thursday.
He showed an ability in the fall to bounce back from bad performances and I think we'll see that again this week at the Farmers, where he has a skillset to compete down the stretch of the weekend.
Matt Vincenzi
Alex Noren (+9000)
Alex Noren is a very good golfer who's endured a bit of a tough stretch in the last year or so. Long term, he is a gritty competitor and an excellent long iron player. I expect the Swede to have a bounce-back year and that begins with getting in contention at Torrey Pines.
In 2018, Noren narrowly missed out on a win here after losing in a six-hole playoff to Jason Day. International players have won five of the last six titles at this event. Noren would love for that trend to continue in 2021 with a victory.
Landon Sillinsky
Gary Woodland (+7000)
Woodland was not right towards the tail end of 2020, which we found out this week was due to his injured hip. He came out and said that he finally played four rounds of golf without any pain and he was almost brought to tears because of it.
It showed in his game as he finished in a tie for 16th last week at the Amex. He gained strokes off the tee in all four rounds, and looked especially sharp on Saturday, gaining a whopping 4.2 strokes tee-to-green.
We're getting a really nice price on a former U.S Open champion who's missed one career cut at Torrey Pines in 10 years, including three top-20s and two top-10s.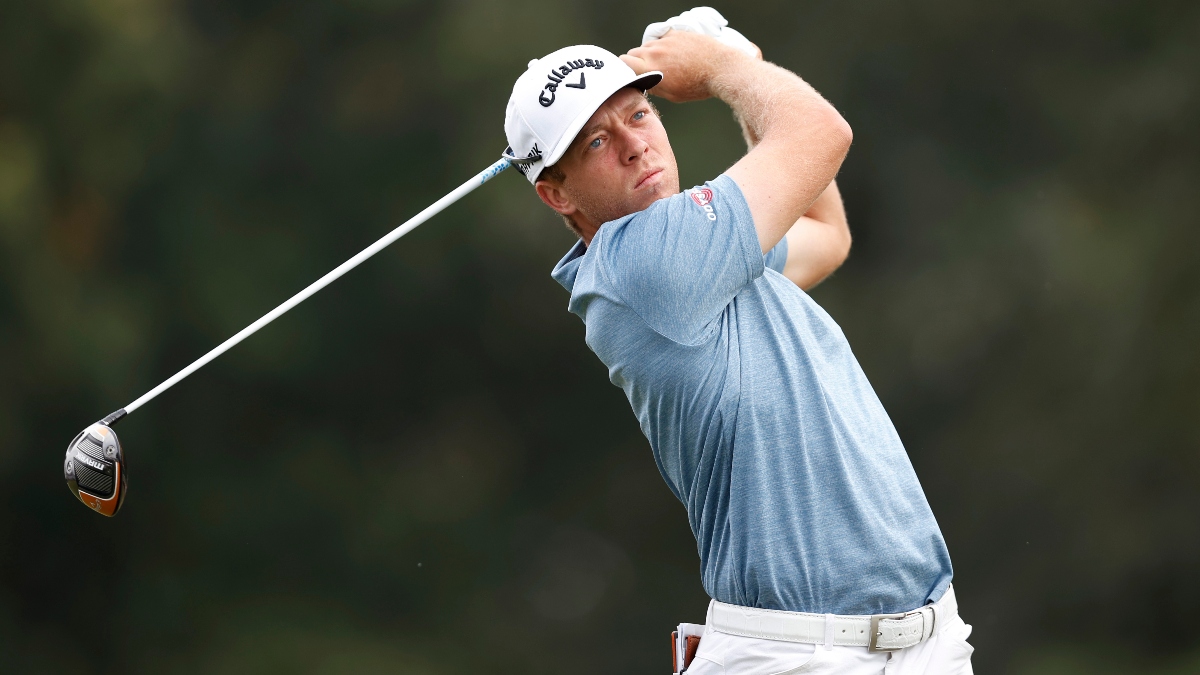 Props
Jason Sobel
Tony Finau Top-5 (+450), Top-10 (+250), Top-20 (+110)
Stop me if you've heard this one before: This past weekend served as yet another Finau contention – and yet another disappointment, as he could only parlay a share of the 54-hole lead into a solo fourth-place result.
Many will look at such a finish as yet another in a long line of setbacks for the long-hitter, but I'll forever insist that close calls are way more advantageous to future success than mediocre finishes – and it appears Finau feels the same way, at least publicly.
"Man, I'm kind of leaving today pretty encouraged," he said after a respectable final-round 68. "I played nicely. I've been working on some things in my golf swing, changed up the putter this week, some positives for me and I like where the game's at. It's real early in the calendar year. I didn't play very good in Maui, so this is actually pretty encouraging for me."
Even with his latest result notwithstanding, this has been my favorite spot to play Finau for a half-decade now. Since 2015, he's never finished outside the top-25 in a half-dozen starts, including top-six results in three of the last four years. "Torrey Pines seems like a place that sets up great for me," he added. "It's a golf course that I like and have had some success and hopefully I just carry this one over."
As I've written so often in my tournament previews before, if you're too snake-bitten to back Finau outright anymore, I don't blame you. That doesn't mean, though, that you should completely fade him – and especially not this week. I love Finau in prop bets at this tourney.
Josh Perry
Tony Finau Top-20 Finish (+110)
Sunday was obviously disappointing for Finau, but his game looks like it is in a good place and this is a great course for him. He's finished inside the top-20 five straight years at this event and the one time he missed a T20 was in his Torrey Pines debut when he finished 25th.
I'll take the plus-money on him to continue his roll at a course that suits his game.
Chris Murphy
Talor Gooch Top-10 Finish (+850)
Similar to Josh, I am a big fan of Talor Gooch this week, but I am going to go a bit more conservative in this field and line him up for placement value. He comes in from The American Express after an up and down weekend, but still a respectable 21st-place finish.
The setup at Torrey Pines is a better fit for his game as he has the length to compete on the large track as shown by his third-place finish in 2019 and three straight made cuts.
Gooch also shows a high preference for putting on poa annua and just having that confidence can be half of the battle on these greens. He's certainly worth a sprinkle all the way up top, but I'll put the majority of my focus on this ability to place well at this week's Farmers Insurance Open.
Matt Vincenzi
Gary Woodland Top-10 Finish (+750)
Enjoy these long odds on Woodland while they are available, because they won't last long.
Gary said last week how much of a relief it was to finally play golf pain free after his injury, and his results were encouraging. He finished 16th (his first top 20 since last July) and gained four strokes tee to green. The small glimpse of his previous form is plenty reason to get behind Gary on a top-10 or an outright bet (+7000).
Woodland plays his best golf on the West Coast including a U.S. Open victory at Pebble Beach. He also has had some success at Torrey Pines with four top-20's in his past five trips. Giving Woodland a shot at these odds is certainly a worthy gamble.
Landon Sillinsky
Phil Mickelson to miss the cut (-134)
Mickelson is simply out of sorts at the moment. He ranks bottom five in this field in SG: Off-the-Tee over his past four, eight, 12 and 16 rounds. Torrey Pines also has not been too kind to Lefty in the past, having missed four of his past nine cuts at this event. He's failed to make the weekend in three of his past four PGA TOUR events as well, and even when he did sneak through the cut line at Augusta, he shot 79 and 73 over the weekend to torpedo any chance of placing.
If any other player had the rolling stats of Mickelson, they'd be -200 to miss the cut. I'm happy to take some value here and watch him spray it all over the place this week.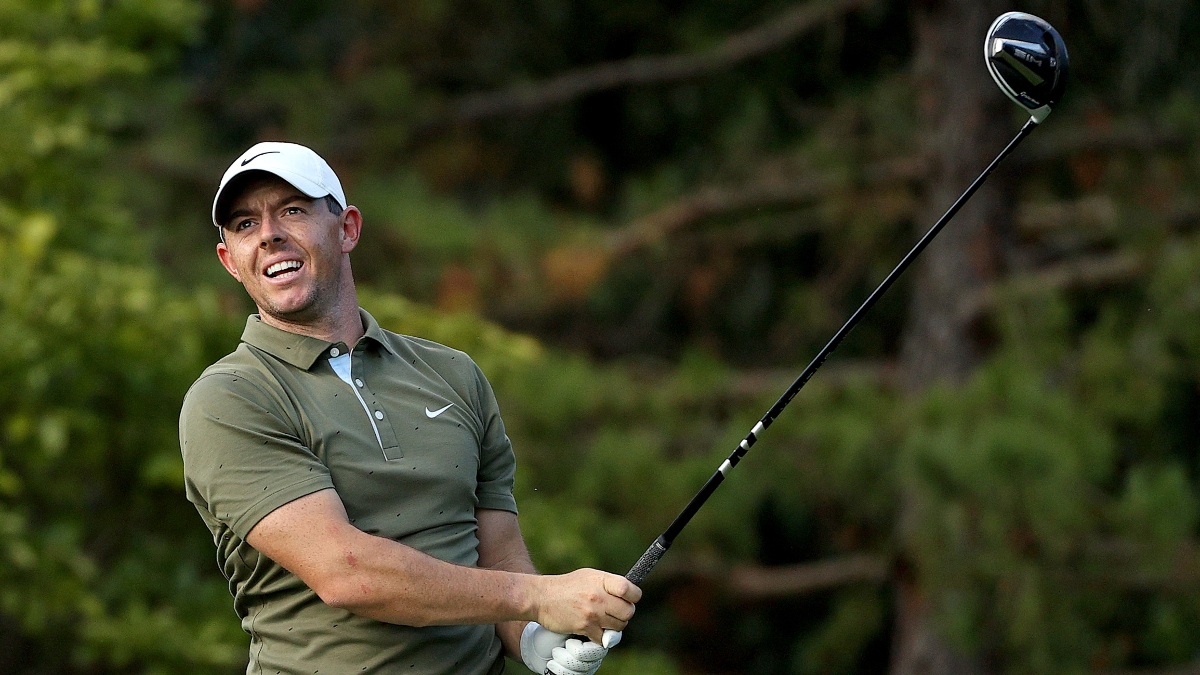 Matchups
Jason Sobel
Ryan Palmer (+110) over Billy Horschel
To an extent, every pro has favorite venues, but Palmer tends to be more of a course horse than most. When he finds a place that fits his eye, he tends to continue playing well there year after year.
Such is the case at Torrey, where he lost in a playoff three years ago, then followed with finishes of T-13 and T-21. Add in some strong recent form and the world's 28th-ranked player clearly owns some value — especially as plus-money in this matchup. It's not that Horschel has played poorly here — two top-10s and seven made cuts in 10 starts — but he clearly doesn't have the same track record as Palmer.
I'm always seeking head-to-head 'dogs where I can exploit the price and this one is screaming for us to hop aboard.
Chris Murphy
Joel Dahmen (-110) over Charley Hoffman
I'm going back to Joel Dahmen here after he missed the cut last week at PGA West. It was his first TOUR event of the year and I am willing to look past that result as he heads to a tournament where he's made two straight cuts, including a ninth-place finish in 2019.
I'll be honest this play is as much on Dahmen as it is against Hoffman who withdrew after 36 holes last week citing back issues. I am a bit surprised to still see him in the field this week as it had to be a real issue with him playing well and in a tie for 10th heading into Saturday's Round. He now has to rely on that balky back in cool and potentially rainy conditions this week, which could open the door for him to check out early.
There's a lot of speculation on that end, but Dahmen to me is the better play all things considered and I'll jump in on him without having to pay much juice for it.
Matt Vincenzi
Rory McIlroy (+110) over Jon Rahm
Rahm has of course been excellent in his career at Torrey Pines and won this event in 2017. With that being said, Rory McIlory also has some encouraging results, finishing third and fifth in his only two trips.
Rory is also coming off of an excellent week in Abu Dhabi where he finished third in a very strong field. I think this week is the start of a huge year for Rory now that he is a bit under the radar with the other elites playing so well.
Rahm withdrew last week with an undisclosed injury and is also going through an equipment change which is enough for me to take the value with Rory here as an underdog.
Landon Sillinsky
Tony Finau (+110) over Xander Schauffele
For whatever reason Schauffele has never played well at Torrey Pines, missing the cut in four of his five trips to La Jolla. Finau on the other hand has some of the best course history in this field, having never finished outside the top 25 in any of his six appearances including three top-10s.
Finau is labeled as someone who cannot close, which is somewhat of an unfair moniker considering he's played well on every Sunday he's been in contention. He just seems to be on the wrong side of variance.
Finau is coming into play this week locked in, finishing fourth at the American Express last week after gaining strokes both on approach and off the tee in each of his three rounds on the Stadium Course.
It may be a little hard to outright him at +1700, but I am happy to side with him at a course he loves at plus-money against Schauffele who has yet to show much of anything at Torrey.
How would you rate this article?