2021 Memorial Tournament Pick, Preview & Prediction: Viktor Hovland Fits Narrative of Winner at Murfield Village
Credit:
Maddie Meyer/Getty Images. Pictured: Viktor Hovland.
Bryson DeChambeau, Stewart Cink and Jason Kokrak.
If I'd asked you before the PGA TOUR season began to name the first three players to win multiple times entering June, you might've gotten one of 'em, but nobody outside the Cink or Kokrak households was getting the other two.
It's hard to win at the highest level and it's even harder to keep winning, all of which should make us even more impressed with some of the game's greats who consistently did this year after year.
Players such as, oh, let's go with Jack Nicklaus, who just happens to be host of this week's Memorial Tournament, as if you didn't know.
How good was the Golden Bear? Well, there are tons of ways to measure such a thing, but following Kokrak's win on Sunday, this one might be the most relevant: Nicklaus won multiple titles on the PGA TOUR in 17 consecutive years, from 1962-78.
There are plenty of guys in this week's field at Muirfield Village who could add their name to that exclusive list of two-time winners this season. My picks for the Memorial begin with one of them, a player who also fits a tidy narrative at this event over the past few years.
Outright Winner
One player to win the tournament.
Viktor Hovland (+1500)
Over the last few years, the winner's circle at Muirfield Village has often served as a stepping stone or building block for some of the game's best young players. DeChambeau won the Memorial in 2018 and Patrick Cantlay won it the next year, each title leading to bigger and better things not long after. Last year's winner, Jon Rahm, might not exactly fit this narrative — at least, not yet — though Collin Morikawa, who won the Workday on this very same course the previous week last year, certainly does.
If we're seeking another mega-talented young player who could use this event as a springboard to more accolades, then Hovland seems like a solid bet. While he didn't play great in his Memorial debut last year — a T-48 which featured rounds of 74-66-77-79 — he did finish solo third in the Workday. He's been on the verge of big things lately, too, with a pair of T-3 results before a T-30 at the PGA Championship.
This could be the week.
Other OADers
Potential selections for one-and-done options.
Tony Finau (+2200)
Not gonna lie: I'm not totally sure what to expect from Finau on a weekly basis right now.
After a trio of second-place finishes early this year, he's now gone 14th-MC-28th-MC-10th-MC-8th-20th. If nothing else, I like that he broke that pattern last week at Colonial simply by making the cut.
Finau is the type of player you probably don't feel very comfortable using at a major or another big-time event, but he usually shows up and plays well, so you really don't want to waste him at a smaller one, either. All of which makes this tourney a logical matchup, as he's finished 13th or better in four of six career starts here.
Charley Hoffman (+5500)
One of the benefits of OADs where picks are made on a weekly basis — I'm in one that requires all picks at the beginning of the year, one which does them in segments and one where it's every week — is that you can continually keep playing the hot hands and hope for some momentum.
Hoffman has now finished 18th or better in seven of his last eight starts, including a T-3 last week, but buyer beware here, as he owns just a single top-25 in 11 previous starts at Jack's course.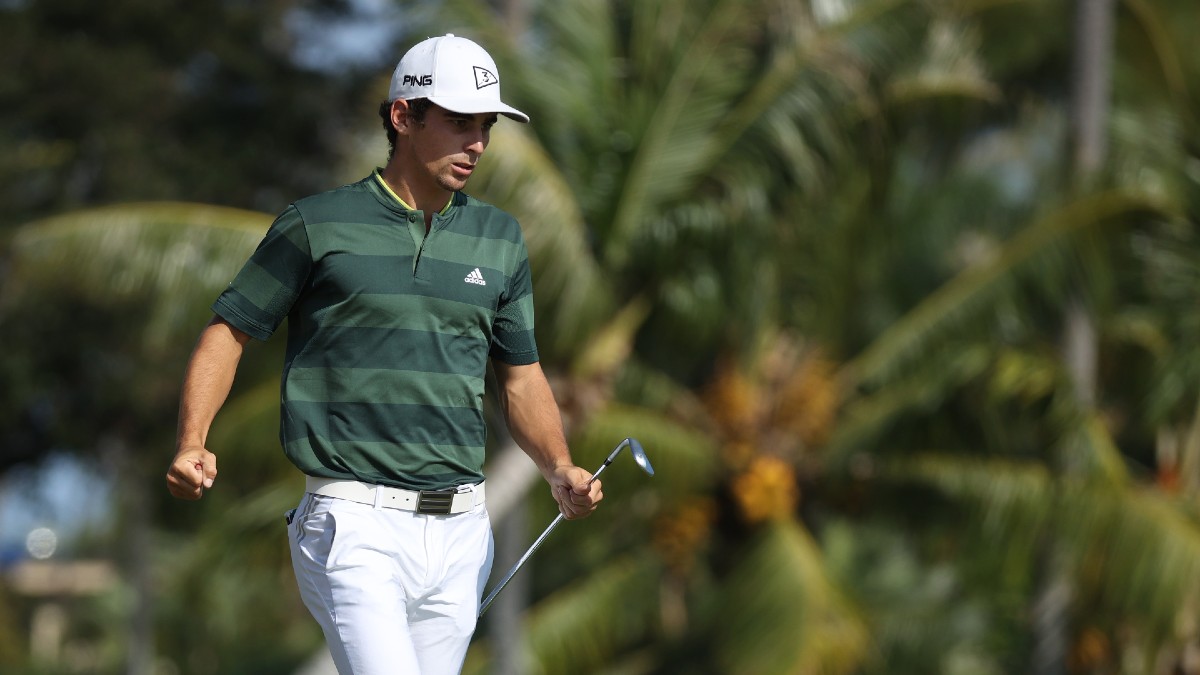 Top-Five
One player to finish top-five.
Joaquin Niemann (+650 for top-five)
If you like the young player/springboard narrative but are somehow wary of Hovland, then Niemann might be your guy instead.
Niemann hasn't missed a cut since the first event of last year's FedEx Cup playoffs, but he also hasn't finished top-five since a pair of runners-up to start the year. This should be a nice spot for him to contend once again.
I remember when Niemann turned pro a few years ago, I asked him what type of course best suits his game. He told me he likes playing tree-lined courses that remind him of tracks in his home country of Chile. While he's now a top-30 player and good enough to play well anywhere, I still take that into account just a bit when considering him at a specific event.
Top-10
One player to finish top-10.
Rickie Fowler (+500 for top-10)
I mentioned this in last week's preview column, but after a week spent interviewing players for the SiriusXM PGA TOUR Radio coverage at the PGA Championship, there were two who I really thought were on the verge of playing up to their potential.
One was Justin Rose, whose T-20 at Colonial can be considered mildly disappointing, as is his decision to skip this week's event, where he owns a victory in 2010 and seven total top-10s in 14 career starts. He might've been one of my favorite plays this week, if only he had, you know, decided to play.
The other guy I'm optimistic about moving forward is Rickie Fowler, whose T-9 at Kiawah Island was his first top-10 since the third week of 2020. He's drawn a lot of criticism since then for a lot of different things, but his game has clearly turned a corner. There's no doubt he's still going to have some setbacks and likely won't be consistently in the mix every week, but I'd rather jump back on the wagon too early than too late.
Top-20
One player to finish top-20.
Keegan Bradley (+150 for top-20)
Here is the list of players who lead Bradley in the strokes gained tee-to-green statistic this season: Morikawa, DeChambeau, Justin Thomas and Rahm.
That's it. That's the entire list.
The results have been solid, although other than a runner-up at the Valspar Championship, they haven't been great. He posted top-10s at Muirfield in 2015 and '16, finishing T-8 each time – and honestly, this might be a conservative play.
I still think Bradley is going to win one at some point and his history has proven that when he's playing his best, he can beat any field.
On the low end, this should be another solid week for him; on the high end, it could result in another trophy.
Top-30
One player to finish top-30.
Victor Perez 
At Kiawah, I listened as players nearby marveled at Perez's swing and the sound of the ball coming off his club face. There probably wasn't much marveling when he MC'd later in the week — his second straight MC here in the U.S. — but I'm suspecting instead of that guy, we might see the one who reached the semifinals of the WGC-Dell Match Play and was top-10 at THE PLAYERS.
Top-40
One player to finish top-40.
Luke List 
Once upon a time, I thought List was … well, "budding star" might be an exaggeration, but I did think he was an up-and-comer who would become a very good TOUR pro.
At times, that's been the case, as List has been a solid player at times, with a few KFT wins and four top-three in the big leagues. I still think that, even at age 36, his best golf might be ahead of him rather than behind him, but that window is obviously starting to close a bit.
That said, his ball-striking numbers are impressive this season and I think there's value in taking him for props — especially one like this, where he only needs to beat two-thirds of this limited field. Playing on a sponsor's exemption, List has cashed top-40 bets in two of his last five starts, so I like taking a shot on him here.
DFS Free Bingo Square
A safe plug-and-play option for DFS.
Justin Thomas
He obviously never seriously contended at Colonial, but his final-round ball-striking numbers should at least offer some reason for optimism moving forward.
There hasn't been much of that lately for JT, who's now finished outside the top-10 in his last six starts. The last time that happened for him? It was mid-2019, when he went eight straight outside the top-10 — and then he proceeded to finish 9th-11th-12th-12th-1st-9th-4th-1st in his next seven.
Moral of the story? He's going to turn it around and when he turns it around, he's likely going to keep it rolling for a while. Of all the big names in this week's field, Thomas is my preferred top-of-the-roster play.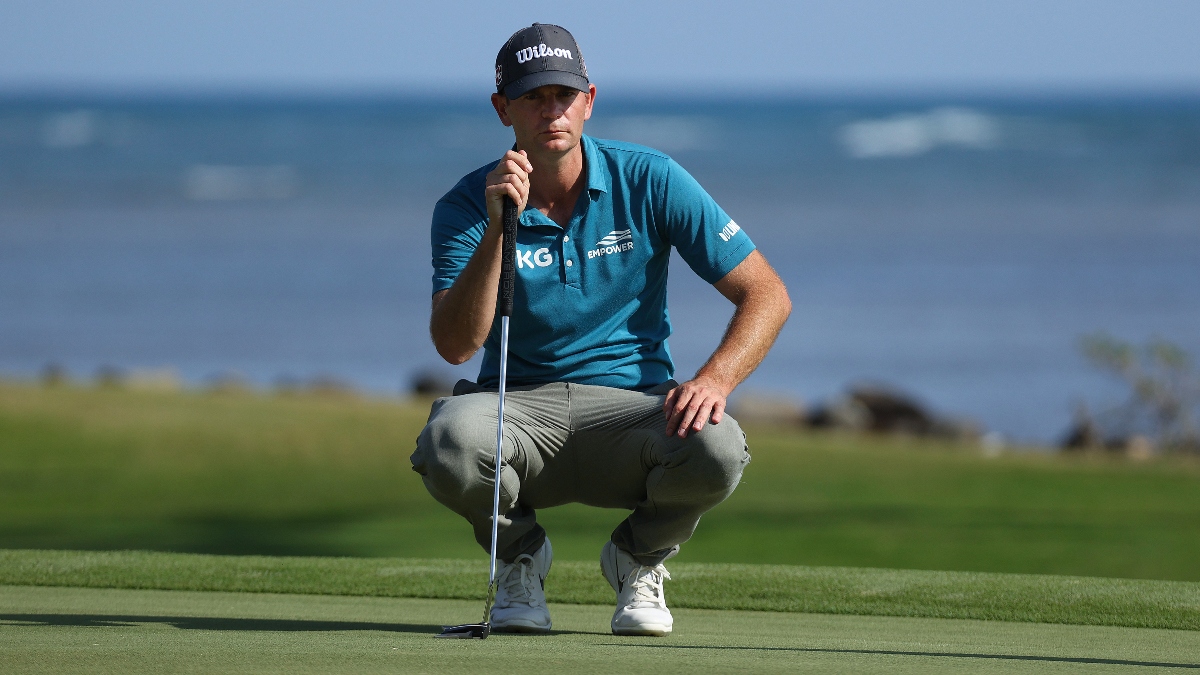 DFS 'Dog
A lower-priced option for DFS.
Brendan Steele
My former loop is underpriced yet again, as he always seems to be. He's a solid DFS play not only for the price but because he makes cuts, having cashed checks in all 11 starts so far this year. His recent results — 77th-70th-77th in his last three — don't sound too encouraging, but I do think he's ready to get back to playing solid golf yet again.
He's made the cut in five straight starts at the Memorial, as well, which portends a higher floor this week than most of those priced similarly.
First-Round Leader
One player to post the low score Thursday.
Hideki Matsuyama (+4000 for FRL)
Every three years, like clockwork. Back in 2015, Hideki raced out to co-FRL honors here, tying with Bo Van Pelt after an opening 64. In 2018, his opening 65 shared the overnight lead with Abraham Ancer and Joaquin Niemann.
He's posted a 67, 68 and 69 in three of his last four Thursday rounds, so here's guessing that Hideki on a heater can and will keep it going in the first round this week.
Matchup Man
One player who should beat comparable players.
Shane Lowry
Lowry admits there was a bit of a hangover after his 2019 Open Championship win and while we might assume that was simply a figurative hangover if it was anyone else, the joke is that it might've been a literal one for Lowry, to which we applaud him.
Whatever the reason for failing to play his best golf in the year after winning his first major, he seems to have gotten over it, finishing top-10 in three of his last seven starts without a missed cut during that time. Lowry won the old WGC-Bridgestone Invitational six years ago and one tough ball-striker's track in Ohio does indeed correlate to the other.
I think there's value in playing Lowry in a few props and DFS this week, but that propensity for making cuts recently makes him an especially strong play in matchups.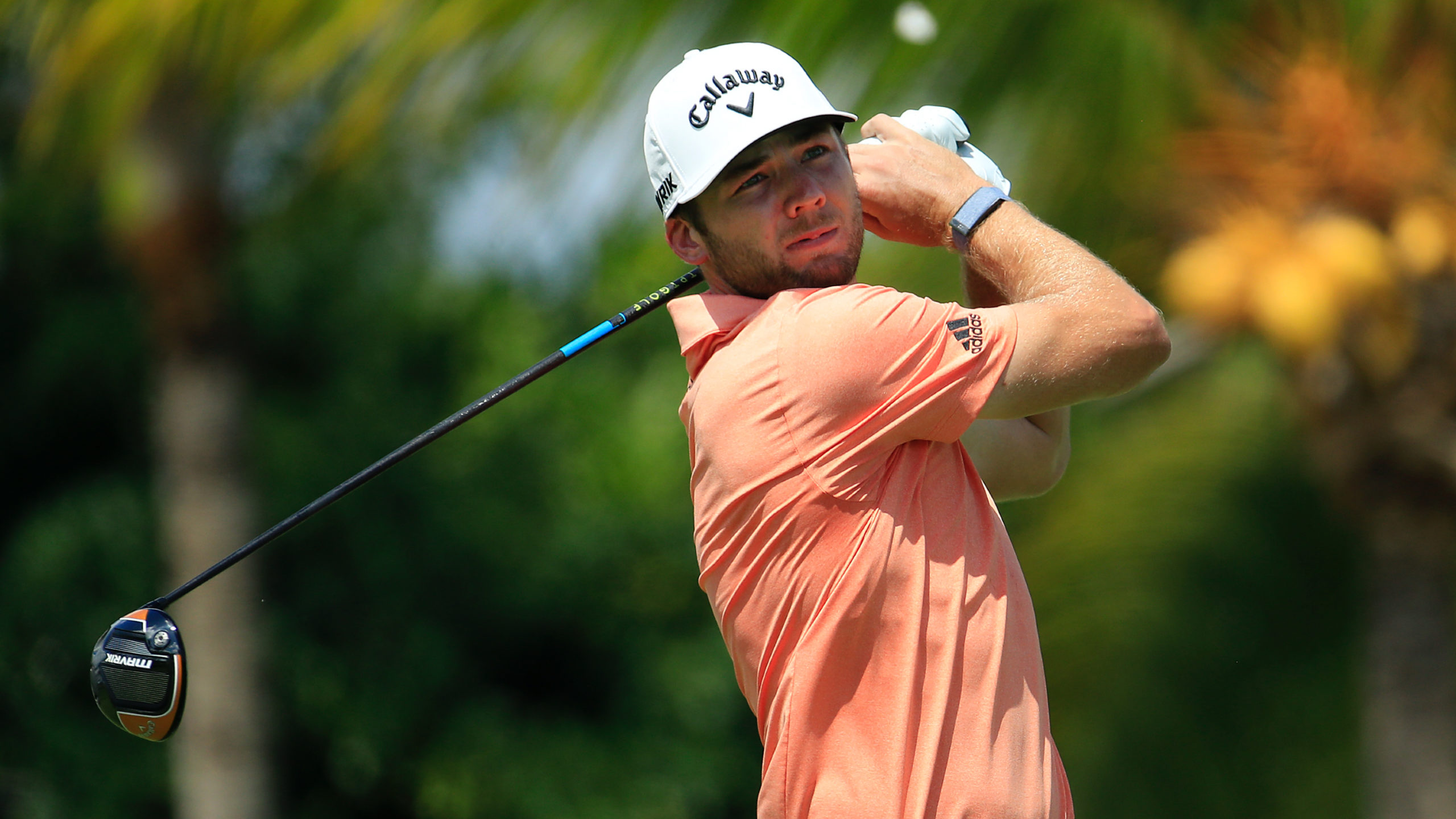 The Big Fade
One top player to avoid at this tournament.
Sam Burns (+5500)
"Beware the injured golfer" and all that, but I'm listing Burns here as a reminder that when last we saw him, he'd played just nine holes at the PGA before withdrawing with a back injury.
You might see that 1st and 2nd next to his name in two of his last three starts, forget that WD, and assume he's some sort of auto-play.
More importantly, I'm listing him here to discuss the groundswell of social media cesspool stuff when a player WDs after a poor start. Maybe it's a vocal minority, but more and more, I'm hearing a cry from fans — and yes, bettors — that perhaps a player started poorly and decided to quit in order to spare himself the embarrassment of playing two full rounds.
Having delved into this topic many times over the years, I can assure you that the number of players who have actually done this is very small — and those who did probably needed some mental health downtime away from the game.
What's much more logical — and somehow escapes the grasp of so many tweeters — is that usually in these circumstances, the player is hurting, which leads to those poor scores. It's not the other way around.
There's definitely a guilty-until-proven-innocent vibe from this crowd, which isn't fair. I get it; you don't like losing money on a guy who WDs. Guess what: Neither does he. Let's collectively stop second-guessing these players without any sort of proof.
Off Tour
My favorite non-PGA Tour play of the week.
Shanshan Feng to win the U.S. Women's Open (+3300)
I'm writing this on Sunday evening of a holiday weekend, when most hot takes are still warming up on the grill.
My guess, though, is that by the time we get to Tuesday, people who had never even heard of Shanshan or the inaugural Bank of Hope Match Play Championship will be serving opinions for the entire neighborhood.
In case you missed it, here's the deal: Feng reached the semifinals of the bracket but lost to Sophia Popov. She was then scheduled to compete against Ariya Jutanugarn in the consolation match but decided to concede, choosing to remain fresh for this week's major championship. The decision cost her a shot at a differential of $22,925.
Truth be told, I've been waiting years for a male player to make this same decision in the WGC-Dell Match Play in a similar situation. The consolation is really just a made-for-TV match anyway, something for the broadcast to show in between shots from the championship match — and the irony here is that much of the Bank of Hope wasn't exactly a made-for-TV event, with much of the proceedings aired on tape-delay.
As for my take, golf is a sport where players use the rules to their advantage. That's different than cheating, of course. Feng used these rules to take her ball and go home, forfeiting a shot at an extra little chunk in her paycheck.
I like how the 10-time LPGA winner has been playing lately; she was T-3 at the ANA Inspiration in the first major of the year. I can also see this controversy absolutely lingering for the next week, where a win — or even just a title contention — at Olympic Club will essentially prove Feng's point.
How would you rate this article?
This site contains commercial content. We may be compensated for the links provided on this page. The content on this page is for informational purposes only. Action Network makes no representation or warranty as to the accuracy of the information given or the outcome of any game or event.