2021 PGA Championship Preview: How To Construct Your Betting Card Based on Possible Conditions at Kiawah
Credit:
Maddie Meyer/Getty Images. Pictured: Xander Schauffele
KIAWAH ISLAND, S.C. – We are already well into PGA Championship week, but the mysteries of the Ocean Course remain largely unsolved, with more questions about the host venue still lingering than answers.
We know it's going to be windy, but is it really going to be THAT windy?
We know it's going to feel long, but is it really going to feel THAT long?
We know it's going to play tough, but is it really going to play THAT tough?
Here are the facts: The course will play a major championship-record 7,876 yards on the scorecard and yes, there will be breezes of varying degrees.
Exactly how this track plays, though, should impact your bets.
Here are different bets for varying-yet-overlapping conditions, depending on exactly how windy, long or tough the course gets this week.
The All-Wind Team
Daniel Berger (+3000)
Marc Leishman (+7000)
Lee Westwood (+11000)
Branden Grace (+22500)
Some gigs are better than others and I'll admit I've got a pretty good one this week, as our PGA Championship Radio booth is on the far right side of the driving range, offering a sneak peak of some of the world's best players honing their games in preparation. What I've found over the first two days of this week, though, is that I'm watching the wind more than anything else, with flags fluttering in the gusting breeze.
Depending on which forecast you trust, the wind is definitely going to either increase or decrease and will absolutely remain in the same direction or totally shift.
If the main underlying subplot to this tournament does indeed become these tricky, inconsistent breezes, there are some specific players to target.
Berger is a player who can flight and control his low fade. Leishman is my usual go-to guy in windy conditions. Westwood owns as much experience competing in freshening gusts as anyone in the field. And Grace ranks second-to-last on the PGA TOUR in apex height (leading only Russell Knox), which means he knows how to keep it low.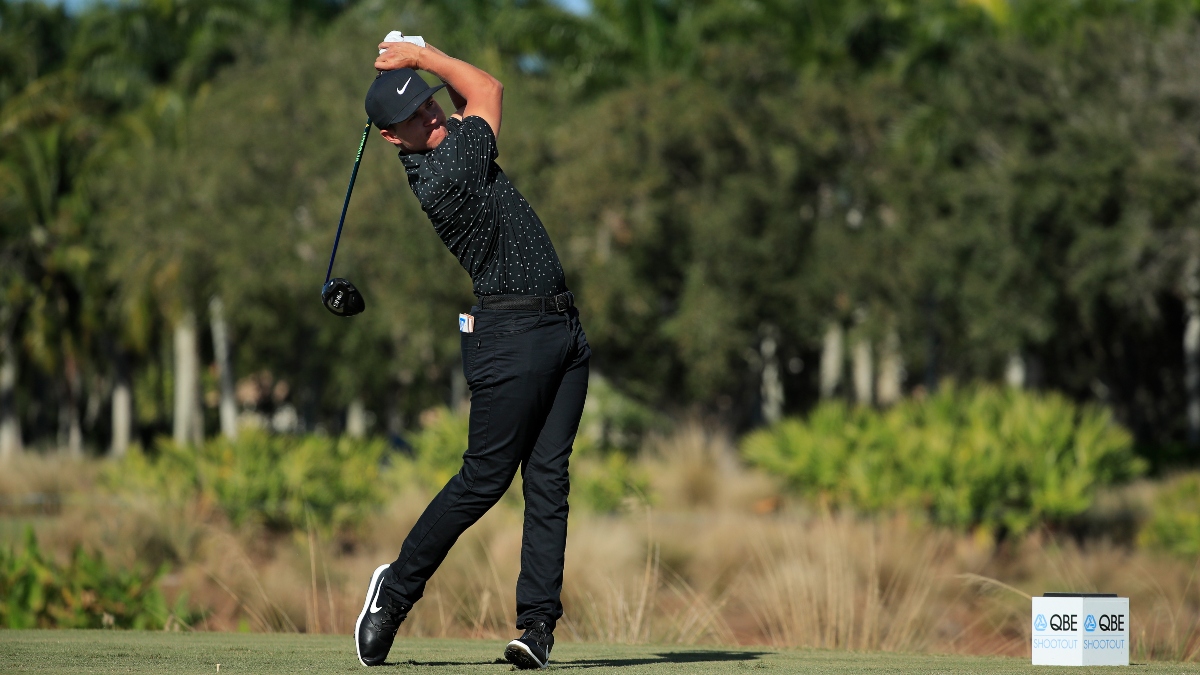 The All-Distance Team
Bryson DeChambeau (+1650)
Joaquin Niemann (+7000)
Cameron Champ (+22500)
Wyndham Clark (+30000)
As mentioned above – and as you'll hear over and over again throughout the week – this is the longest course in major championship history, perhaps the final stepping stone before we reach the 8,000-yard barrier.
I tend to believe that such length could eliminate the shortest hitters, but will essentially level the playing field. My theory is that on a course of "normal" length, the biggest bombers can hit wedge into the green when others are using a 7-iron. In many instances, that's a more notable discrepancy than, say, hitting a 3-iron over a hybrid, as we'll often see this week.
That said, I'll readily admit that my theory could be completely wrong, even sounding silly by week's end when I'm bombarded with tweets from people saying, "Of course the longest players own a huge advantage on the longest golf course. Duh!"
If that is indeed the case, there's no dearth of big hitters to target.
DeChambeau is the easiest play here, the longest driver in a field filled with 'em. Niemann is inexplicably long, proving that sometimes flexibility beats bulkiness. Champ could set the golf world ablaze if he ever started swinging with the oomph of Bryson. And Clark can move it, too, ranking fourth in driving distance this season.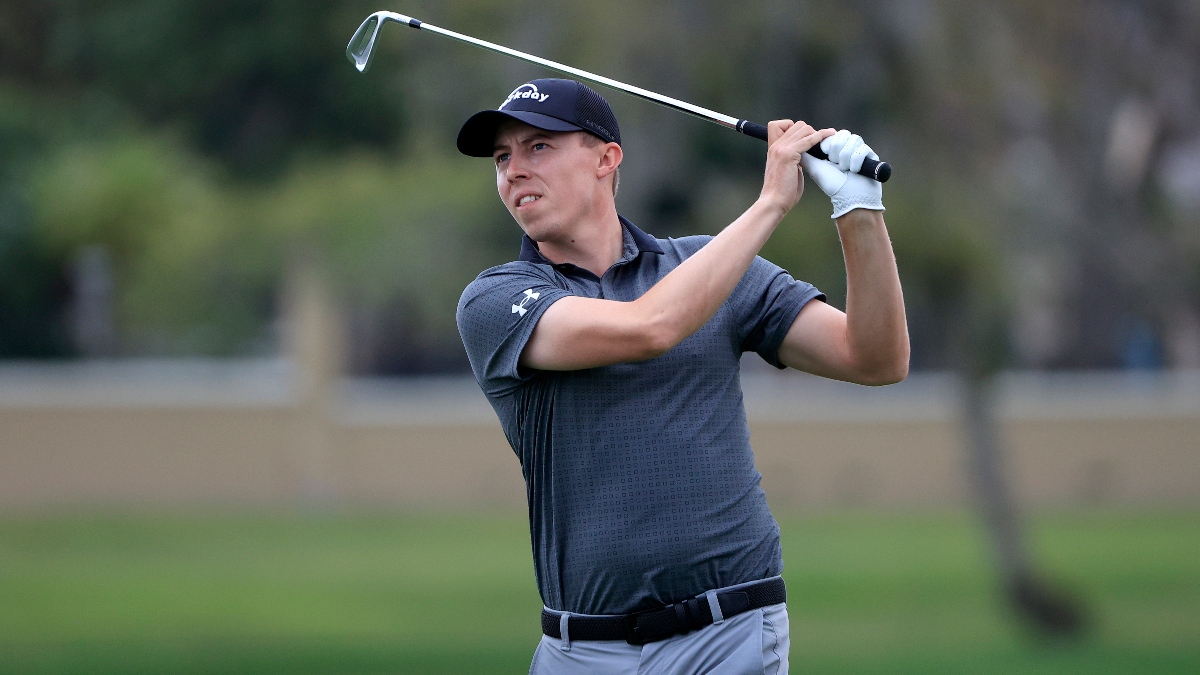 The U.S. Open Plays
Jon Rahm (+1450)
Xander Schauffele (+1700)
Matt Fitzpatrick (+6000)
Erik Van Rooyen (+60000)
Maybe it won't be wind or length that really makes a mark on this tournament. Maybe it'll just be really damn difficult.
There are already suggestions that this week could play more like a U.S. Open than a PGA Championship. Nine years ago, Rory McIlroy shot 13-under for the week, but nobody else was better than 5-under.
The winning total over/under at SuperBookSports is a mere 278.5, which gives bettors the choice between answering whether it'll be double-digits or single-digits. If indeed it's the latter, this thing could have all the feel of that other major – and we should target those who have found success on tougher tracks.
Rahm won both the Memorial Tournament and the BMW Championship last year on exceedingly difficult tracks. Schauffele has yet to win a major, but he's finished 5th-3rd-6th-5th in his four career U.S. Open starts. Fitzpatrick is on record as saying he likes it better when he must grind out pars rather than pile up birdies. And EVR might be a strange addition, but he was top-25 at both the Memorial and U.S. Open last year and despite a poor start to this year, made the cut at the tough Honda Classic and Arnold Palmer Invitational.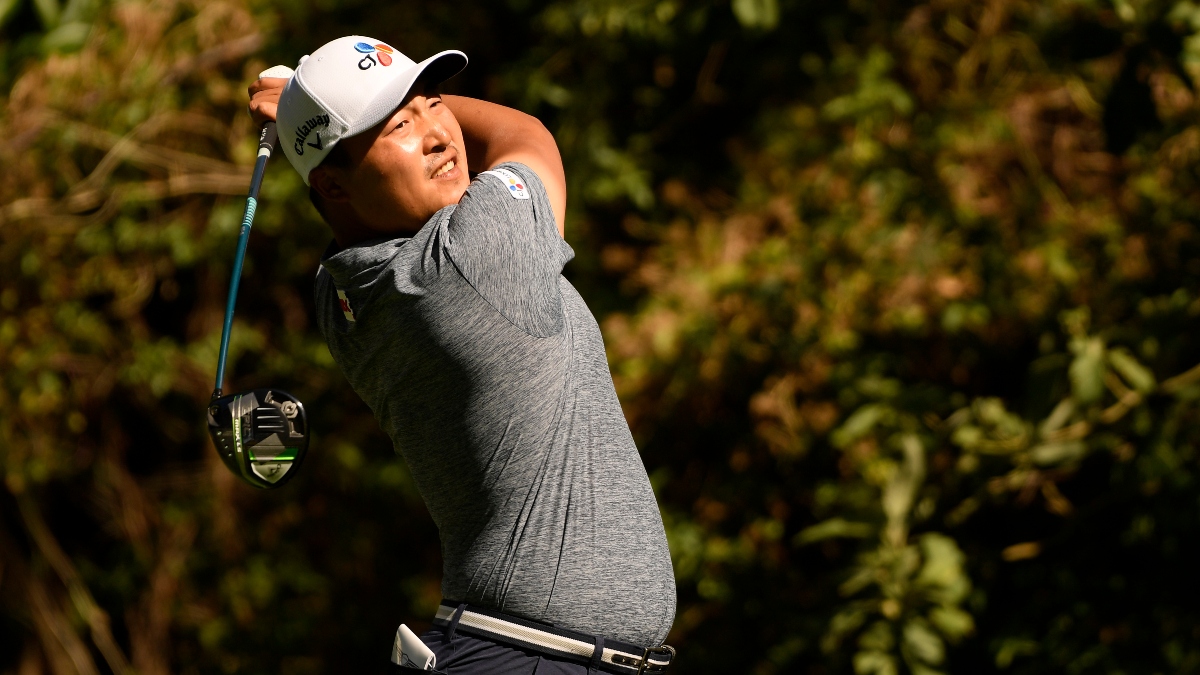 The Form Plays
Rory McIlroy (+1150)
Sam Burns (+6000)
Charl Schwartzel (+11000)
K.H. Lee (+22500)
Of course, there's also a chance that this week's leaderboard isn't filled with great wind players or big bombers or those who play well in tough conditions.
Maybe it'll simply play into the hands of those who are already playing well.
I've often said that at the Masters, a player can't try to find his form on the range – he either has it when he turns onto Magnolia Lane or he won't have it all week. Perhaps that'll be the case this week, too, in that competitors must have their games when they cross over to Kiawah Island.
If momentum plays are the ones we want to chase this week, there are some definitive favorites.
McIlroy, of course, is fresh off a win at Quail Hollow which boosted him to the top of this week's odds board. Burns has been one of the game's hottest players, with a win and a runner-up in his last two starts. Schwartzel has finished 26th-or-better in his last five starts, if we include his runner-up finish alongside Louis Oosthuizen at the Zurich Classic. And Lee is essentially playing with house money, a late entrant into the field after winning the AT&T Byron Nelson this past weekend.
How would you rate this article?