2021 PGA TOUR Betting Recap: The Best Wins & Worst Beats Over the Past Year
Credit:
Getty Images. Pictured: Jon Rahm (left), Phil Mickelson (center) and Bryson DeChambeau.
It was a crazy year in golf. It was an even crazier year for golf betting.
From unlikely wins to heartbreakingly bad beats, 2021 served up plenty of wagering stories that we'll remember for years to come.
By no means is the following a wholly comprehensive list — there are undoubtedly thousands of tales epitomizing why golf betting can serve as both enthralling and depressing, sometimes all in the same day. The stories you're about to read range from the literal to the probable to the hypothetical, but each was available as an actual wager during this past calendar year.
We begin with one that's never happened before — and very likely, will never happen again.
A Brand New Way to Lose a Bet
Let's start with the most obvious tale of a lost golf wager this year: In the annals of sports betting history, I'm not sure where, "I bet the favorite to win and he led by six strokes through three rounds, then tested positive for COVID and was forced to WD" ranks on the bad beat list, but it's gotta be up there.
We all have stories of a golfer we've bet seemingly in the driver's seat of a tournament, only to go careening off the road. It happens. Hell, Tiger Woods lost a major championship to Y.E. Yang.
Never before, though, has there been a story of failing to win because of nothing that has to do with golf. I mean, even Roberto DiVincenzo added it wrong. (All together now, for the people who stick through the commercials: Counting, that's the whole point of golf!) But I digress.
Jon Rahm was the Memorial Tournament favorite at 12/1 and was cruising toward the title when he was informed late Saturday afternoon, just off the 18th green at Muirfield Village, that he'd tested positive for COVID-19.
It not only served as one of the most surreal scenes in recent golf history, the entire situation left Rahm bettors empty-handed after already believing it was a done deal.
Surreal TV moment as six-stroke leader Jon Rahm learns he tested positive for COVID and Jim Nantz tries to make sense of it without knowing what Rahm's been told pic.twitter.com/WvD6LmAlxs

— Timothy Burke (@bubbaprog) June 5, 2021
The 20-Year Repeater
Russell Henley led the Wyndham Championship after an opening-round 62. One day later, he extended that lead with a 64. And he held it yet again after the third round, a three-stroke advantage that had Henley outright bettors salivating and those with a top-five ticket already counting their money.
It wasn't until Sunday's back-nine that he hit a rough patch, posting bogeys on three of four holes while a bevy of hard-chargers were chasing from behind. By the time he reached the 18th green, there were six players in the clubhouse at 15-under, while he stood at that number needing par to join them in a playoff.
Instead, Henley missed a 3-footer and closed with another bogey. Not only did those outright tickets fail to cash, so did the top-fives.
According to my podcast partner (and stats guru) Justin Ray, this was just the second time in PGA TOUR history that a player lost by one stroke and failed to post a top-five result. The other? That was, of course, Emanuele Canonica at the 2001 Nissan Open.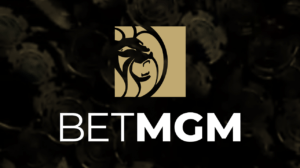 Bet the PGA TOUR at BetMGM and get a risk-free bet up to $1,000.
A Grand Ol' Victory
It might sound ludicrous now, but Phil Mickelson was a 300/1 longshot at the beginning of PGA Championship week. Remember, though: At that point, Lefty hadn't posted even a top-20 finish in over a year, spanning 17 total global starts. And despite being a five-time major champion, the big four hadn't treated him well, either, with nothing better than a T-18 at the 2019 Masters in the previous five years. Throw in the fact that he was nearly three years older than the oldest major champion of all-time and it was easy for most bettors to pass on that inflated price – but not everyone.
One bettor wagered $1,000 with DraftKings that Mickelson would claim his sixth career major that week and was rewarded with a $301,000 net payout by Sunday evening.
'I Know How You Roll'
On a personal note, my favorite gambling-related story of the year also occurred that week, though it unfortunately didn't include a six-figure win.
About 10 minutes after Mickelson had put the finishing touch on his victory, I waited nearby as he gave a post-round interview to the SiriusXM PGA TOUR Radio team.
When he was done, I walked over to say congrats and offered a fist bump, but Phil pulled me in, gave me a big bearhug and asked, "Did you get a little payout on that? I know how you roll." What I wanted to say: "Dude, you were 300/1 and showed no signs of contending, let alone winning. Of course I didn't bet you this week."
What I actually said: "Uh, yeah. You know it, man." Hey, I didn't want to serve up the lone raindrop on his parade.
A Birdie for the Other Guys is Worth Two in the Bush
In the second round of the WGC-Workday Championship, Viktor Hovland was paired with Bryson DeChambeau and Patrick Reed, with single-round matchup bets available against each of them.
Starting on the back-nine at Concession, Hovland got on a heater early, following an opening par with five consecutive birdies. By the time he'd reached his 18th hole, the Norwegian was 7-under for the day without a bogey, tied with DeChambeau and three strokes clear of Reed.
That is, until his ball twice found palmetto bushes on that last hole, resulting in an untimely quadruple-bogey for not only Hovland, but his backers, as he lost each of those matchups.
The $60,000 Muff
Some of the worst bad beats in recent years have come in large tournament DFS plays, where hedging isn't an option, a bettor is reliant on six players instead of just one and a single slip-up can cost somebody a fortune. Surely, there are plenty of these stories, but this one from @T_Fed epitomizes the roller coaster ride that can so often occur.
This was during the Sanderson Farms Championship, when he had six of six players make the cut in a GPP lineup, but one which was merely sitting just above the cash line on Sunday morning.
"I check in around 1 p.m. and Luke List and Henrik Norlander have gone nuclear — List with two eagles and Norlander birdieing everything in sight. Sam Burns races out to a nice lead and I'm sitting in first place, winning $100k. All I need is Cameron Tringale to make par or better on 18.
"Instead, he goes in the rough off the tee, misses the green on his approach, muffs his chip and bogeys, dropping me to second and paying $40k. From min cash, to $100k, to $40k — all in a few hours. Wild Sunday!"
Bad Beat from the Bunker
Sungjae Im and Charley Hoffman are each popular FRL plays, known for doing some of their best work on Thursdays. (I'm sure they'd appreciate such a backhanded compliment.)
At the Shriners Children's Open, which featured a less-than-stellar field, there were more than a few bettors with tickets on these two and they both started with a bang. Playing in the morning wave, each player went low, eventually totaling matching scores of 63.
The only problem was a guy sandwiched in an early tee time between them, Sung Kang.
Playing the par-5 ninth hole as his last of the day, Kang offered a glimmer of hope to Im and Hoffman bettors, driving one into a fairway bunker. That glimmer didn't last long, however. Kang hit one from 265 out of that bunker to 17 feet, then rolled in the eagle putt for good measure, posting a 61 to claim FRL honors.
The Best Longshot FRL Win…
Ah, the long list of wild FRL tales continued this year. Let's continue with Camilo Villegas, who was 150/1 in most books to lead the Valero Texas Open after the first day. After opening with a bogey, Villegas piled up eight birdies in his next 16 holes to grab a one-shot lead heading to his last, the par-4 ninth. His approach, though, missed badly, leaving him 45 yards from the stick. A bogey would mean a three-way chop for FRL honors. Instead, he simply holed the wedge shot to claim a two-shot advantage and cash those tickets.
… Or Was it this One…
Mark Hubbard was cruising along in the opening round of the Waste Management Phoenix Open this year, just outside the top-10 at 4-under through 14 holes.
That was nice, but it didn't give much hope to those with a longshot ticket on Hubbard for FRL, considering Matthew NeSmith was already in the house with an 8-under 63.
But a funny thing happened on his way in, as Hubbard posted birdies on 15, 16, 17 and 18 to share the low round of the day with NeSmith.
… No, Maybe This One
Think that was good? We can do one better — well, Sebastian Munoz can do one better.
Another popular FRL play, Munoz cashed an even unlikelier ticket. At the John Deere Classic, he was a rather ordinary 3-under through 13 holes, only to suddenly start doing some extraordinary things, making birdies on each of the last five holes, including putts of 15, 18 and 12 feet on the final three holes to share FRL honors with Chesson Hadley.
Failing to Keep Up with Jones
This one comes via Action Network's own Chris Murphy.
"My worst beat is by virtue of my own stupidity. I bet Matt Jones to win the Honda Classic at +8500 to start the week, but as the week went on I began to sour on the pick. I tweeted about my change of heart and that I was cashing out my play before the tournament started. Jones went on to win by five shots."
Ouch. Terrible beat, but a terrific story.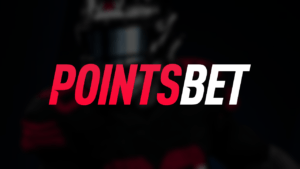 Bet golf at PointsBet and get $250 FREE.
Add Another Loss to the List
There are a million stories like this one, but for some odd reason, this story has stuck with me for the past few months.
Following a couple of solid performances in the previous month, Luke List was a popular play at the Hewlett Packard Enterprise Houston Open — maybe not for too many outright plays, as he's yet to win on the PGA TOUR, but certainly for top-10 tickets. Those bets were just about to cash on Sunday afternoon this year, as List was tied for fifth place on the final hole.
He hit a solid drive, then pushed his approach shot to the right of the green. No big deal, right? Well … not exactly.
List's pitch shot came up short of the putting surface, took the slope and rolled back toward his feet. The next one was dead at the stick and stopped two feet from the hole, undoubtedly assuring him of bogey and rendering those top-10 tickets as winners.
Perhaps anxious to get out of the way of playing partner Jason Kokrak, who was on the verge of winning, List quickly went to tap in the short bogey attempt and – you guessed it – he missed. The double-bogey left him one place out of the top-10. I knew I should have bet him for a top-11 that week instead.
'I Hardly Ever Bet Golf, But…'
Speaking of Kokrak in Houston, this one comes from @ottenwellergolf.
"I hardly ever bet golf, but randomly dropped $5 on Kokrak in a six-shooter (one round, beat five other guys) in Round 2 of the Houston Open. He was four clear of second place when play was suspended for darkness, then he came out hungover or something and shoots 7-over for his last seven holes to lose."
Of course, the bet might've been lost there, but the story doesn't end there. Later calling that finish a "debacle," Kokrak posted weekend scores of 66-65 to win the tournament. In the immediate aftermath, he could be seen laughing to himself while walking off the final green, saying to anyone within listening range, "There's no way I should be standing here."
Jason Kokrak shot 41 on the back nine of his second round at the Houston Open. He still went on to win by two.

His 41 matches the highest nine-hole score in a PGA TOUR victory in the last 30 years. Only two other players have shot 41 and went on to win in that span.

— Sean Martin (@PGATOURSMartin) November 14, 2021
Shanks for Nothing
There were apparently some rough losses on these group bets this year. From @the_tbomb.
"I had K.H. Lee (+700) in a final-round six-shooter at the BMW Championship against Webb Simpson, Dustin Johnson, Alex Noren, Erik Van Rooyen and Hudson. He was in the 18th fairway, I think about 200 yards out — and hit maybe the worst approach shot I've ever seen in my entire life. An absolute shank to about 90 yards right of the hole. He somehow got a free drop in some kind of decorative fountain/stream area and 'only' had to get up and down from there. Chunks his free drop.
"Loses by one."
Caught in the Rai
For every improbable win, there's a bad beat — and vice versa. Such was the case at the Boise Open on the Korn Ferry Tour just a few months ago.
Playing together in the final pairing, Aaron Rai led Greyson Sigg by a stroke heading to the 18th hole. When Rai found the middle of the fairway off the tee and Sigg pulled one left, the conclusion felt inevitable.
Instead, Rai carried the green with his approach, then hit a delicate chip off the front of the green, ending in double-bogey and giving the previously implausible victory to Sigg, who made par to win by a stroke.
Eleven Heaven
At one point about halfway through the final round of the Palmetto Championship at Congaree, Data Golf listed the probability of the winning score being 11-under at right around 0.15%.
Suffice it to say that any bettor holding an outright ticket on a player who wasn't going lower than that was justified in believing they were already a loser. In fact, Chesson Hadley was at 13-under with just three holes left to play, as it seemed another contender would have to catch him late if he was going to steal the title.
Instead, Hadley closed bogey-bogey-bogey to post 10-under and finish in a six-way tie for second place behind Garrick Higgo, who cashed pre-tourney 40/1 tickets by defying those in-round odds and winning at exactly 11-under.
Finding out you've won your 1st PGA Tour event in just your 2nd career start 😍

Garrick Higgo (40/1) wins the Palmetto Championship ⛳️pic.twitter.com/t8wkHbfHzo

— FOX Bet Sportsbook (@FOXBet) June 13, 2021
A Long Time to Lose a Longshot
Good things come to those who wait — unless you were sitting on a Kramer Hickok outright at the Travelers Championship.
Entering that week, Hickok was a 300/1 longshot to win his first PGA TOUR title. After 72 holes, he was still an underdog. Tied for the low score with Harris English through four rounds, Hickok went toe-to-toe with the guy who was 40/1 pre-tourney, matching him for seven consecutive holes with seven consecutive pars.
On the eighth extra hole, it was English who prevailed with a birdie to finally win. While there were certainly more English bettors amongst the public than those with Hickok, there's little doubt failing to cash the 300/1 longshot probably hurt a little more.
The Bad Beat for Bryson Backers
That was the longest playoff of the year, but it might not have been the one to leave the most lingering scar tissue.
At the BMW Championship, host course Caves Valley took the spotlight for the first time in decades, a straightforward 7,500-yard behemoth, but with reachable par-5s and drivable par-4s.
When odds were released Tuesday morning (one day later than usual after the previous week's Monday finish), Bryson DeChambeau's odds were a head-scratching 35/1. By that afternoon, he'd dropped to 25/1; the next morning, he was 22/1; and by first tee time on Thursday, he was a mere 18/1, meaning his price was essentially cut in half within less than 48 hours. Needless to say, there were plenty of Bryson backers that week.
On the 16th hole on Sunday afternoon, Bryson fist-pumped his birdie, while Patrick Cantlay needed to hole a 9-footer just to save par and remain one back. On the next tee box, Bryson landed short of the green and Cantlay found the water, making us (and the bookmakers, who listed Bryson at right around -2500 at that point) think it was all but over, but the former stubbed a chip and the latter got up-and-down for par to keep the differential at one stroke.
Then on 18, Cantlay rolled in a 19-footer for birdie and DeChambeau missed from 15 feet away to leave them in a playoff. There were a few more times during those extra holes when this one seemed like it was Bryson's to lose, but somehow he managed to do just that, finally losing to Cantlay on their 24th hole of the day.
It proved to be a good sweat for those Bryson backers — and a smart bet by those who jumped on that big number early — but in the end, all those unhedged outright tickets were deemed completely worthless.
'I'm Starting to Wonder Why I Do This'
Let's come full circle with these stories, thanks to @dillondavis2030, who many can not only empathize with, but relate to on a very real level.
"This one isn't obscure, but holding Rahm at 11/1 at the Memorial is an all-time stinger — especially when you don't go back the next time out at Torrey [for the U.S. Open]. Parlay that with Collin Morikawa (+750) having a five-shot 54-hole lead at the Hero World Challenge and Taylor Pendrith (66/1) choking a three-shot 54-hole lead in Bermuda, and I'm starting to wonder why I do this."
How would you rate this article?
This site contains commercial content. We may be compensated for the links provided on this page. The content on this page is for informational purposes only. Action Network makes no representation or warranty as to the accuracy of the information given or the outcome of any game or event.