The Leap: Jason Sobel's 10 Players to Watch in 2021
Credit:
Andrew Redington/Getty Images. Pictured: Robert MacIntyre
I've been writing this column on "The Leap" for more than 15 years now, which only means that I've been at it long enough to have predicted – correctly, I'll point out – a major championship for Geoff Ogilvy, a first European Tour victory for Rory McIlroy and a maiden PGA TOUR win for Anthony Kim. (Pour one out for AK's career.)
There were also accurate forecasts of Justin Rose, Sergio Garcia, Gary Woodland, Jason Dufner, Francesco Molinari and Jason Day – low-hanging fruit, perhaps, that I was more than happy to pluck.
Not to gloat, of course. I'll save you the Google search: Not all of my annual prognostications have come true.
Rickie Fowler still hasn't won a major, Nicolas Colsaerts isn't a household name and Tony Finau didn't accomplish many of things that I seemingly presume he'll accomplish on a yearly basis. At least I made some contact with those swings. I completely whiffed on Mathew Goggin, Casey Wittenberg, Kyle Reifers, Kristoffer Broberg, Andrew Buckle and many others, thank you very much.
Here's the gist of this piece: I'm attempting to surmise which players will make "The Leap" into a higher echelon over the next 12 months. Dustin Johnson claiming another major? Nope. Been there, done that. A youngster like Matthew Wolff or Sungjae Im winning a tournament? Same deal.
Instead, my goal is to predict players making an upwardly mobile career move this year. Here's hoping that for every Broberg on this list, I've nailed an Ogilvy, too.
Jon Rahm
The Leap: Major champion
If at first you don't succeed, try, try again. No, I'm not necessarily talking about Rahm, who now owns top-10 finishes in five of his last 11 major starts and appears on a collision course for his first major title. I'm talking more about me, as I went back and found that I made this exact same prediction for Rahm in "The Leap" last year.
Considering there were only three majors in 2020, I'll take an asterisk or a mulligan or whatever ruling I can get to revisit this selection. Simply put, Rahm is the world's second-ranked player for a reason. The 26-year-old owns an unbelievable amount of talent.
Some will contest that he won't start winning the big ones until he can harness his on-course emotional outbursts – and to his credit, he's largely done this already – but I'll maintain that being a fiery competitor is what elevated him to this level in the first place. It's often been noted that first-time fathers enjoy an unusual amount of success – some have deemed it "the nappy factor" – and Rahm's wife is due with their child this year.
I'll also add that he's never shown an ounce of complacency, which could mean that once he wins one major, more will follow fairly soon.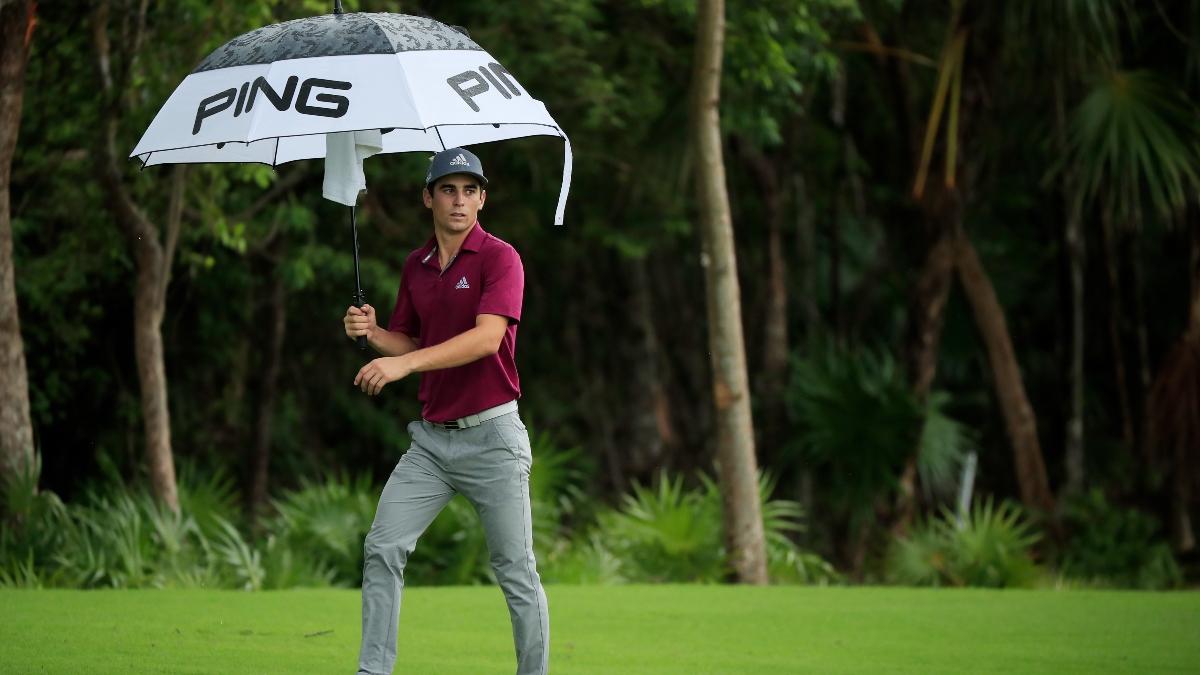 Joaquin Niemann
The Leap: Major championship contender
Maybe because he's been a pro since the age of 19, maybe because he didn't attend college and wasn't grouped in with others who did, but Niemann's name is too often left out of the "best young player" discussion which includes Collin Morikawa, Matthew Wolff, Viktor Hovland and Scottie Scheffler. (Sungjae Im has suffered the same fate.) Well, he shouldn't be.
Niemann is a mere 22 years old, already a PGA TOUR winner, a Presidents Cup competitor and the 45th-ranked player in the world. Where he hasn't proven himself yet is at the bigger events, but that's more a matter of quantity than quality. He's competed in just seven majors and missed the cut in five of 'em, his best finish being a T-23 at the most recent U.S. Open. He might've already made this leap at the Masters, with three results of 17th-or-better leading into that event, but a positive COVID-19 test forced his early withdrawal.
With so many other young twenty-somethings already showing off in majors, Niemann might feel like he's got some catching up to do, but it shouldn't take long until his name is popping on these leaderboards.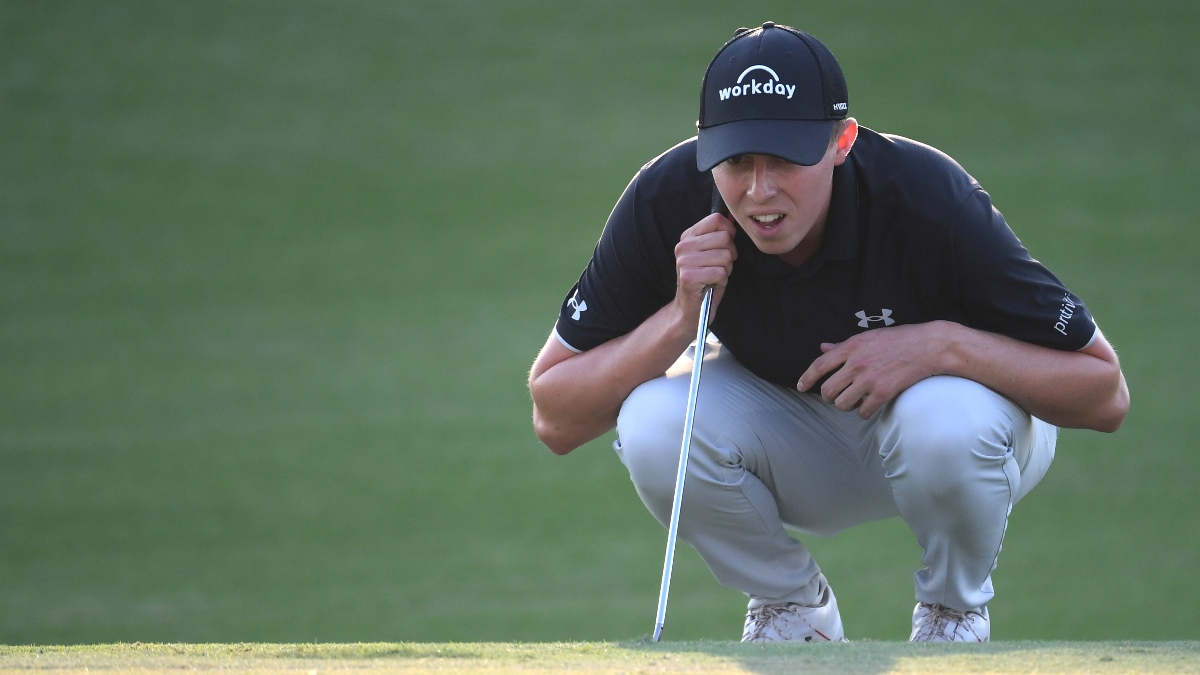 Matt Fitzpatrick
The Leap: Major championship contender
I'll concede that I did a double-take when searching through Fitzpatrick's major championship results, only to realize that he's just once finished top-10 in 22 career starts. That one was a T-7 at the 2016 Masters, when he finished five strokes behind eventual winner Danny Willett, who of course trailed Jordan Spieth for much of the final round himself, so it's a stretch to say that Fitz "contended" for that title. His career ascendancy is such that he's ripe for a title contention soon, as he's not only ranked 16th in the world, but tends to play his best golf in tougher scoring conditions.
What makes it even more possible is that his game should relate to any of the four. He's already played well at Augusta National; Kiawah's Ocean Course should be a brutal test of golf with potential for wind; the U.S. Open at Torrey Pines will obviously cater to par-makers; and The Open Championship on a links course such as Royal St. George's should be right up the Englishman's alley.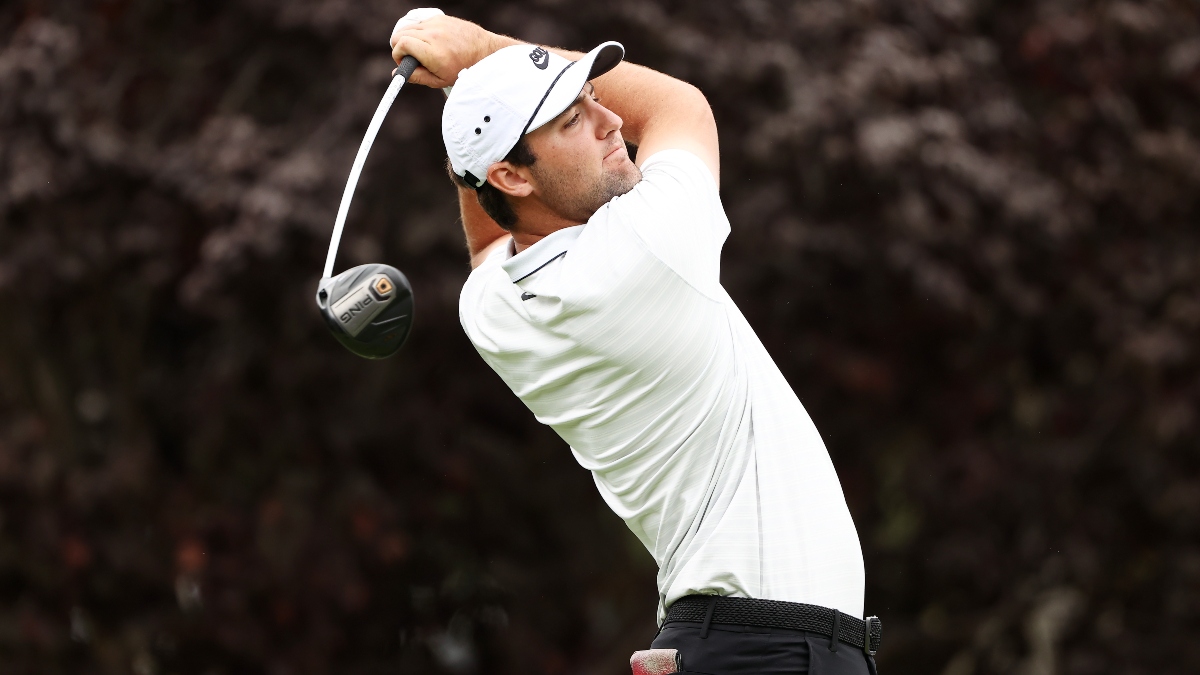 Scottie Scheffler
The Leap: U.S. Ryder Cup team member
Some might read this ascendancy and think, "Sure, makes sense … an up-and-comer with a ton of talent should easily make this year's roster." It's not that easy, though.
Looking at just the top dozen Americans on the current points list and you'll see that Scheffler has to break through a group that already includes Dustin Johnson, Bryson DeChambeau, Justin Thomas, Brooks Koepka, Collin Morikawa, Xander Schauffele, Webb Simpson, Patrick Reed, Tony Finau, Matthew Wolff, Daniel Berger and Patrick Cantlay.
It's hard to believe the first 6-8 of those names aren't close to a lock for the festivities at Whistling Straits, so the probability of Scheffler making the team becomes much lower than at first blush. He currently checks in at 24th on that list, so it'll take some strong finishes in some big events to make a move, but he's got the tools to make it happen.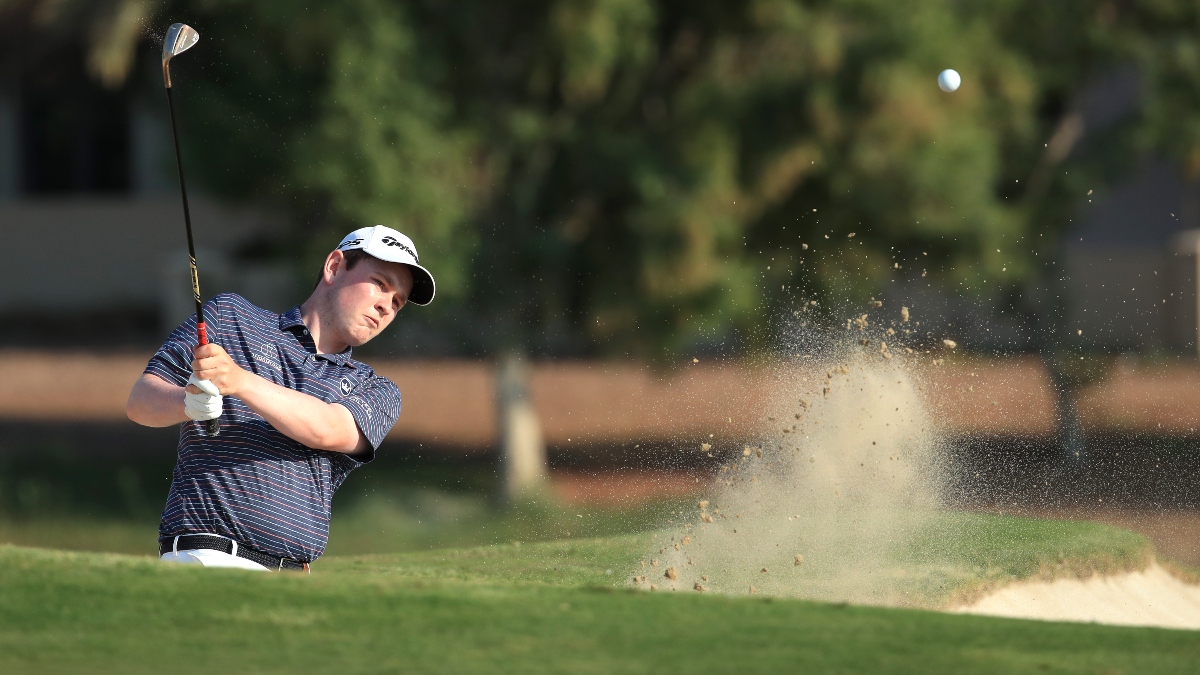 Robert MacIntyre
The Leap: Europe Ryder Cup team member
Much like Scheffler, this appears another selection that isn't too unimaginable until you start perusing through all of the other options. Jon Rahm, Rory McIlroy, Tyrrell Hatton, Viktor Hovland, Matt Fitzpatrick and Tommy Fleetwood would have to slide into some serious slumps or suffer injuries to be left off the roster. That leaves a half-dozen spots with the likes of Paul Casey, Victor Perez, Shane Lowry, Justin Rose, Lee Westwood, Sergio Garcia, Ian Poulter and Matt Wallace vying for them.
Even so, I think the big lefty, who struggled for much of this past summer before regaining his form, is ready to make a name for himself in some important events and vault onto this roster for the first time.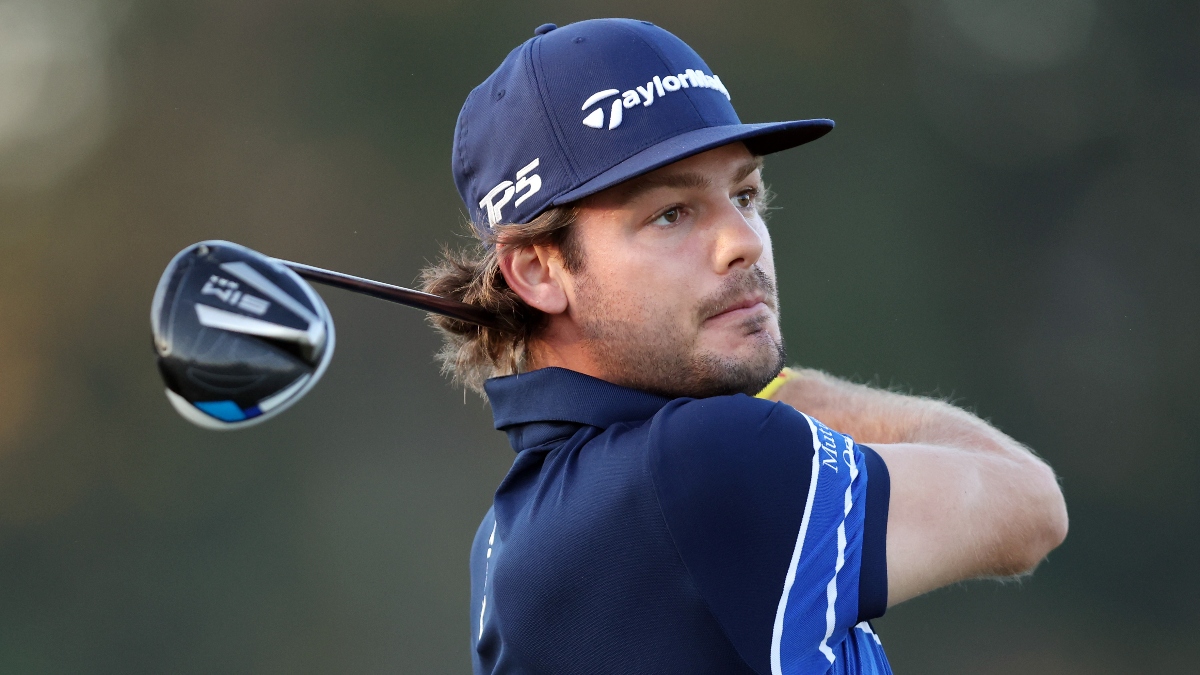 Doc Redman
The Leap: Tour Championship competitor
Those who watch our weekly show "The Gimme" or listen to the Action Network podcast already know my affinity for Redman's game, as I think he's already one of the most talented ball-strikers around – and he's only getting better.
A product of Clemson, Redman already owns PGA TOUR finishes of second, third and fourth over the past 18 months, which suggests his first win is right around the corner. While I know he owns that kind of upside, it's his consistency which is more appealing for this prediction, as it'll take more than just a victory to qualify for the season finale at East Lake.
Currently at 41st on the FedEx Cup points list, Redman is in a nice position to keep building on that number. And don't underestimate the impact of reaching this goal – it comes with entry into each of the following year's four majors, a qualification which has led to the ascendancies of many players in the past and could do the same for Redman if it happens.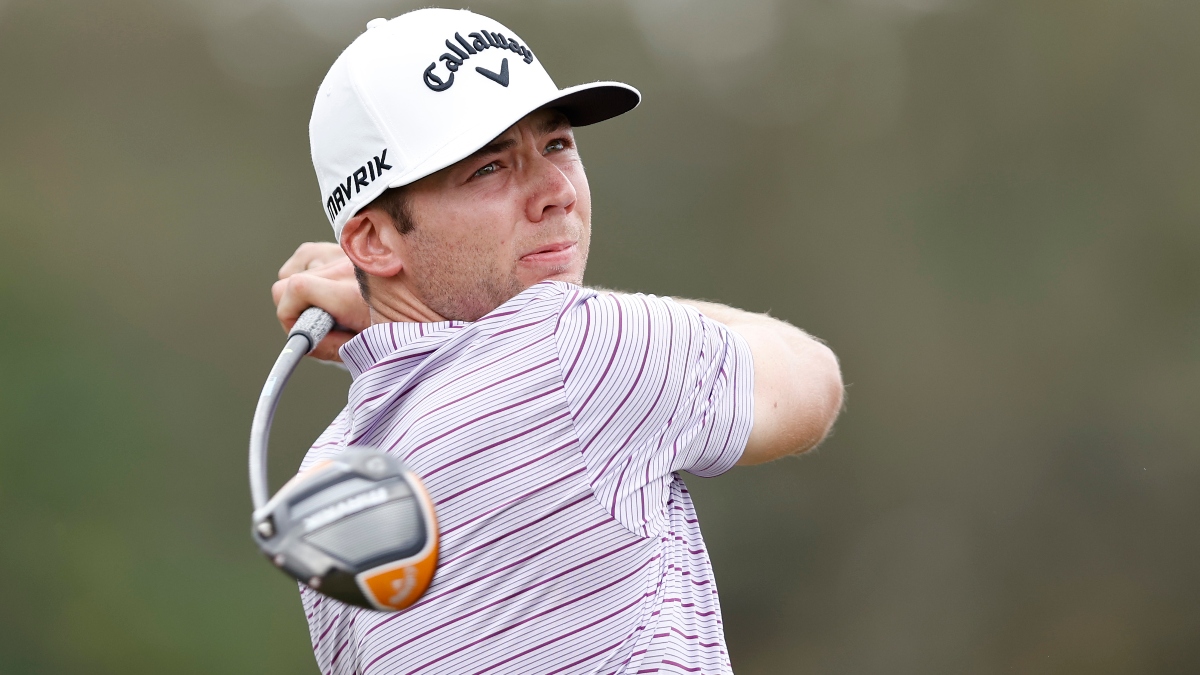 Sam Burns
The Leap: PGA TOUR winner
During the 2020 calendar year, Burns posted three finishes of seventh-or-better. They came at the AmEx, the Safeway Open and the Vivint Houston Open – three completely different venues and setups.
What I like most about Burns' potential for winning his first title this year is that his game travels well and doesn't limit him to one specific type of course or putting surface. He's at his most dangerous when driver is a necessary tool off the tee – he ranked 16th in strokes gained off the tee last season and is currently fifth this season – but it's clear that his game doesn't fit just one specific type of track.
Burns was all-everything as an amateur — a three-time state champion in Louisiana, AJGA player of the year and a four-time winner at LSU – and already won as a pro on the Korn Ferry Tour. Winning for the first time is never easy, but it should come easier for a guy who's done it at every level in the past.
Dylan Frittelli
The Leap: Top-25 on the OWGR
There's a not-so-secretive secret when it comes to the world's highest-ranked players: The rich always get richer. Sure, that could be an allusion to lucrative contracts which reward those who reach performance-based incentives, but this is less about money and more about status.
What happens when a player climbs inside the top-50? He automatically qualifies for majors, WGCs, The Players and just about any other tourney he'd want to play. And of course, the more chances a player has of competing in the bigger events, the more chances he has of posting a strong result and moving even higher up the ranking. Frittelli's recent T-5 at the Masters helped move him to 68th in the ranking. That pales in comparison to his career-best ranking of 44th in early-2018, but I think it's only a matter of time before he gets inside that magic number, then keeps climbing.
With increased distance off the tee, above-average ball-striking numbers and a solid putting stroke, Frittelli could make some serious moves this year.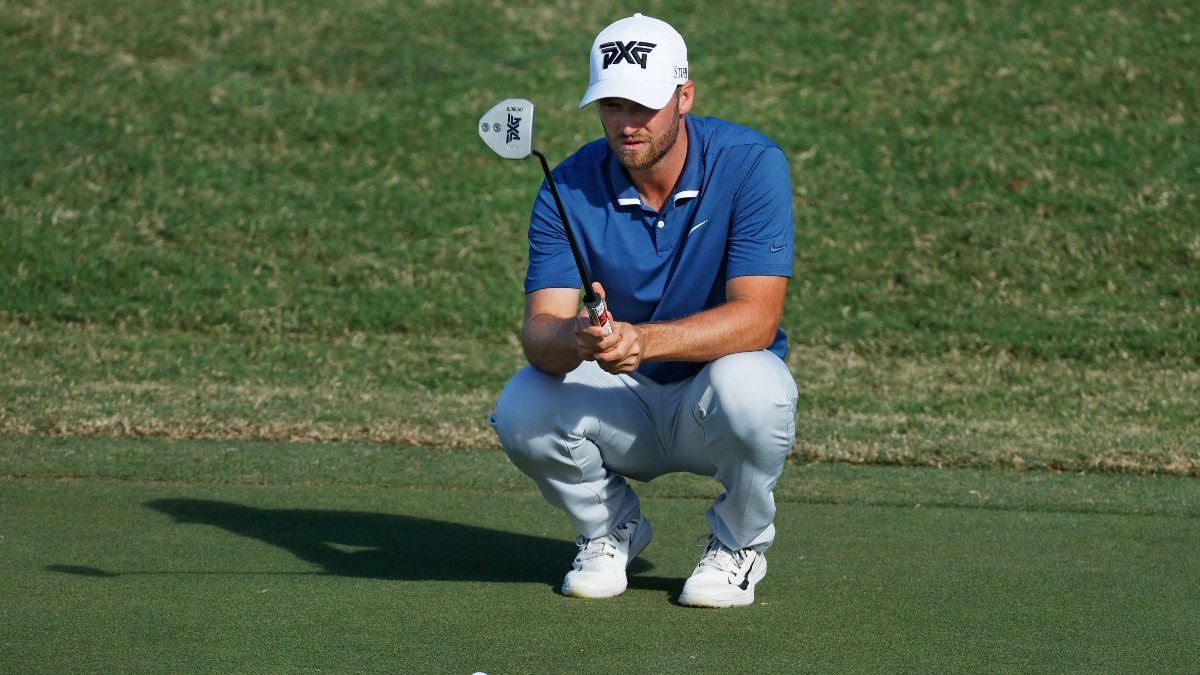 Wyndham Clark
The Leap: Top-100 on the OWGR
I went back and forth between Clark (currently 147th) and Sepp Straka (142nd) for this particular leap, but eventually went with the former because I believe he has higher win equity based on previous results. I'm not sure Clark is ever going to develop into a Charles Howell-esque consistent commodity, but he's shown that on any given week he owns the talent to hover around the top of the leaderboard.
Part of that is his prowess on shorter putts, notably almost never missing from inside of 10 feet. He's never been higher than 139th in the ranking, but he's on the proper career trajectory to easily move into the double-digits this year.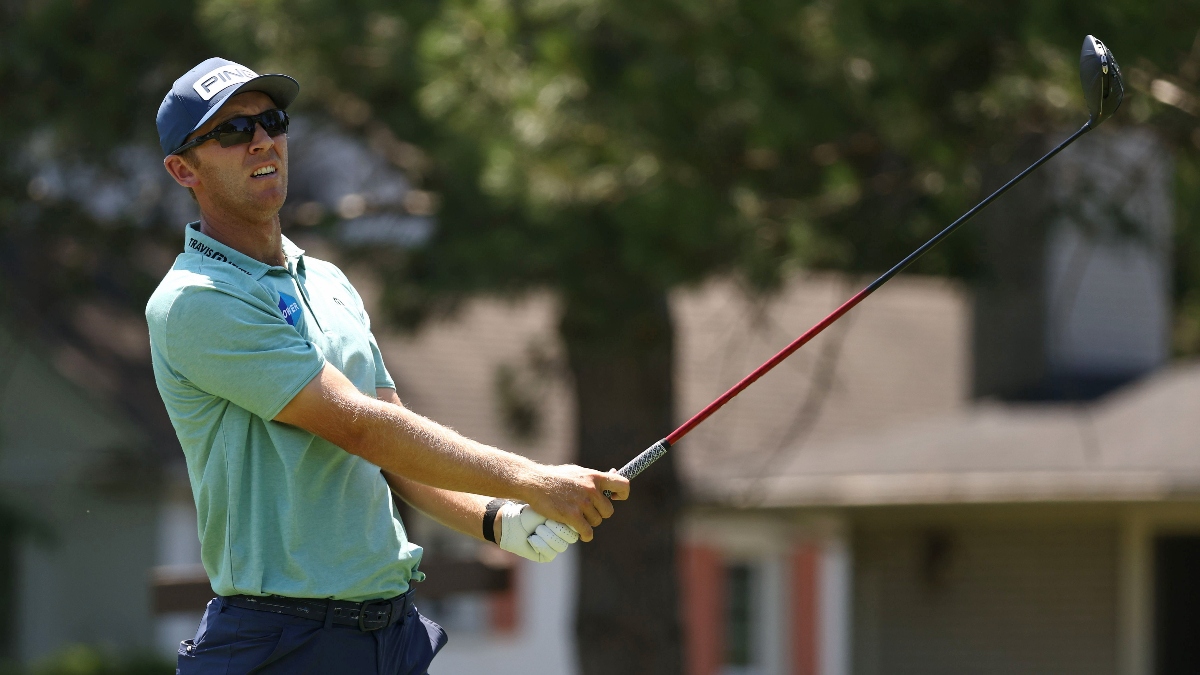 Seamus Power
The Leap: Top-150 on the OWGR
Even with all of the strokes gained statistics and advanced analytics which are available these days, I still enjoy perusing the All-Around category as a predictive measurement for future success. This stat is exactly what it sounds like – essentially, it combines each player's ranking in eight crucial categories to offer a glimpse into how well-balanced they might be. Those without a true weakness in any area should rank highly in this category – and that should show in the results table, as well. Case in point: The top-10 from the 2019-20 season read like a who's who of the world's most talented players. Jon Rahm led this category, followed by Dustin Johnson, Webb Simpson, Bryson DeChambeau, Patrick Cantlay, Justin Thomas, Collin Morikawa, Scottie Scheffler, Xander Schauffele and Daniel Berger.
It isn't until we get to the 11th man on this list that there's a surprise, as Power, currently ranked 429th in the world, has obviously shown he is multi-dimensional, sandwiched between those 10 stars and the likes of Hideki Matsuyama, Viktor Hovland, Doc Redman, Sungjae Im and Rory McIlroy directly behind him.
I'm not sure I would've picked Power for such an ascendancy based solely on results, but the stats don't lie, as his all-around game should lead to a much better overall performance.
How would you rate this article?