Sobel's 2021 PLAYERS Championship Betting Picks and Preview: Bet Patrick Cantlay to Come Through at TPC Sawgrass
Credit:
Brian Rothmuller/Icon Sportswire via Getty Images. Pictured: Patrick Cantlay
One year ago, the world stopped.
In golf's little corner of the world, everything stopped, too – including, of course, THE PLAYERS Championship, as just one round was contested before the tournament was canceled amidst growing concerning over COVID-19 and the impending global pandemic, leading to an unprecedented suspension of the schedule.
Those scenes were surreal, with the world's best players in street clothes, wheeling their travel bags out of the TPC Sawgrass clubhouse.
I'll be writing more about this bizarre one-year anniversary later in the week, but for purposes of this preview, last year's cancellation essentially handcuffs our handicapping.
Consider this: Collin Morikawa, Viktor Hovland, Matthew Wolff, Scottie Scheffler and Joaquin Niemann have never officially competed in this event. Rory McIlroy, who hasn't won a title since 2019, is officially the defending champion. Hideki Matsuyama tied the course record in last year's opening round – just don't look for it in any record books, since it was wiped away the next day.
What it all means is that course history is probably less relevant this week than most other weeks. Which is just fine, because course history is probably less relevant here anyway, even when the event has been played in successive years.
Over the past few decades, we've seen both big bombers and short knockers win this event, old guys and young guys, prohibitive favorites and the longest of longshots.
The mark of a great course might very well be a democratic nature. TPC Sawgrass doesn't benefit one singular type, but let's examine some numbers from recent winners and see if we can spot some trends.
First, here's a look at the pre-tournament odds for every winner over the past decade (via golfodds.com):
2011: K.J. Choi (+4000)
2012: Matt Kuchar (+4000)
2013: Tiger Woods (+800)
2014: Martin Kaymer (+6000)
2015: Rickie Fowler (+5000)
2016: Jason Day (+1000)
2017: Si Woo Kim (+50000)
2018: Webb Simpson (+6000)
2019: Rory McIlroy (+1200)
What can we take from this? Well, we can see those guys listed at or near the top of the odds board – Rory, Day and Tiger proved that a favorite can indeed win this one. Same goes for the longshots, as Si Woo was a nifty 400/1 – and if we want to go back further, the likes of Tim Clark and Craig Perks won at triple-digit prices, as well.
Then there are the other guys.
Over the past decade – nine events, since last year's edition was canceled – five winners started from between 40/1 and 60/1, which again could be a sweet spot this week. Keep those numbers in mind when looking beyond the top tier for a potential outright.
Next, let's take a look at what those same winners did in their three previous starts entering that winning week:
| Year | Winner | Three Previous Results |
| --- | --- | --- |
| 2019 | Rory McIlroy | 6th-2nd-4th |
| 2018 | Webb Simpson | 21st-5th-20th |
| 2017 | Si Woo Kim | 22nd-MC-WD |
| 2016 | Jason Day | 5th-23rd-10th |
| 2015 | Rickie Fowler | 9th-MC-12th |
| 2014 | Martin Kaymer | 18th-23rd-21st |
| 2013 | Tiger Woods | 4th-1st-1st |
| 2012 | Matt Kuchar | 13th-44th-3rd |
| 2011 | K.J. Choi | 3rd-8th-6th |
It's not difficult to spot the pattern here. Each of these winners was playing to some degree of success leading into his victory.
Narrow it down even more and we'll find that every PLAYERS champion in the past decade finished 22nd or better in his most recent start. In fact, five of 'em posted a top-10 entering that week.
What that tells us is that perhaps we shouldn't look too deep through the data. Basically, if a guy has played well in the last couple of weeks, that should be enough to consider him for the title.
Let's get to the picks for what should be a star-filled leaderboard this week.
Outright Winner
One player to win the tournament.
Patrick Cantlay (+2200)
I'll preface this pick by reiterating what I wrote above: This has traditionally been one of the toughest tourneys to predict each year. Cantlay does check a handful of boxes, though. He opened with a 5-under 67 last year before the event was canceled. (And yes, astute observers might remember that I picked him a year ago, too.)
More importantly, he's trending in the right direction, with no result worse than T-17 since October and a T-15 in his last start. Even though he was forced to WD from the WGC-Workday due to stomach issues and dehydration, that hardly sounds like anything that will still affect him two weeks later.
The world's ninth-ranked player is ready to win something big very soon, and while that big one might very well be a major championship, I think his tee-to-green game sets up nicely for this one.
Other OADers
Potential selections for one-and-done options.
Joaquin Niemann (+6600)
If you're reading this right now, you likely understand Niemann's gradual-yet-speedy progression toward elite status, which he's still pursuing. The casual fans and non-bettors might be surprised when his name appears on a few big-time leaderboards this year, but the rest of us shouldn't be.
The 22-year-old started the year with a pair of runner-up finishes and while a five-week absence led to some more paltry results when he returned, his ball-striking is good enough to seriously contend on this course.
Justin Rose (+12500)
OK, let's say it all together: Beware the injured golfer! Rose withdrew from the Arnold Palmer Invitational early in his third round with a back issue, which admittedly renders him a less-than-ideal OAD candidate for this week.
Let's remember, though, that he was starting to play some much better golf lately and undoubtedly a rare in-person session with longtime instructor Sean Foley helped even more. He owns a solid-if-not-spectacular record at this one, with five top-25s in 16 starts and a best finish of fourth in 2014.
The main draw, though, should be the fact that you can choose a potential winner while the rest of your pool will be scared away after that recent WD. This one isn't for the faint of heart, but it's a risk which could pay off.
Jason Day (+5000)
Isn't that weird? I'm writing about the risk of a player WDing with a back injury and that player isn't Day. Very quietly, almost incognito with a new look this year, Day has been playing some solid golf. A final-round 79 at Bay Hill dropped him 20 places on the leaderboard to T-31, but he preceded that with results of T-18 and T-7 in his previous two starts.
It might be wishful thinking for the 2016 PLAYERS champion to regain the form that won him that title, fresh off a year with five victories and with two already in the early months of that campaign, but he at least appears capable of playing to the level he did last summer, when he owned finishes of 7th-4th-6th-4th in four consecutive appearances.
Webb Simpson (+2200)
As the game keeps trending toward bigger hitters owning an advantage, Simpson keeps plugging away — if not statistically the shortest hitter in the world's top-10 right now (Patrick Reed has mysteriously lost a lot of distance), then at least through other measures.
Luckily for the 2018 champion, there are no drivable par-5s at TPC Sawgrass; length is always an advantage anywhere, but less so at TPC Sawgrass, where precise iron play is more of a key. That obviously suits Simpson's strengths more than other venues.
He isn't my favorite pick to win, but if you're cruising along near the top of an OAD and need a safe play to tread water and stay up there, he's a guy who should get the job done.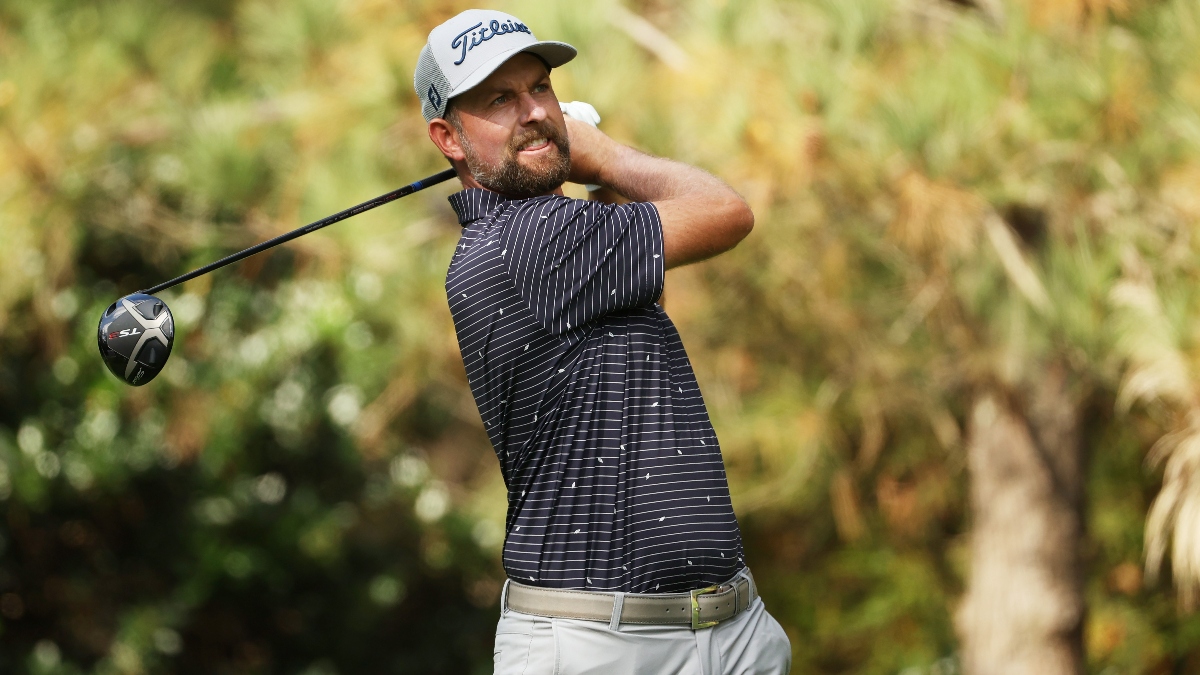 Top-Five
One player to finish top-five.
Tony Finau (+400 for top-five)
There are many different barometers for measuring success over a specific time period – and yes, "total victories" should rank very highly on this list, which doesn't help Finau's cause.
One way of analyzing which players have fared the best over the year's first two-and-a-half months, though, is to examine which ones have accumulated the most OWGR points during this stretch. It might come as a bit of a surprise that despite failing to find that next win, Finau has over 17 points more than the next player. (For comparison's sake, Collin Morikawa, Brooks Koepka, Max Homa and Viktor Hovland round out the top-five.)
Look, I seem to say this on a weekly basis now: If you're gunshy about betting the one-time winner as an outright, I feel your pain – especially with the likes of Morikawa and Justin Thomas at the same opening price this week. There are very few players, however, who are as much of a top-five lock as Finau, who owns four of 'em in his last five starts.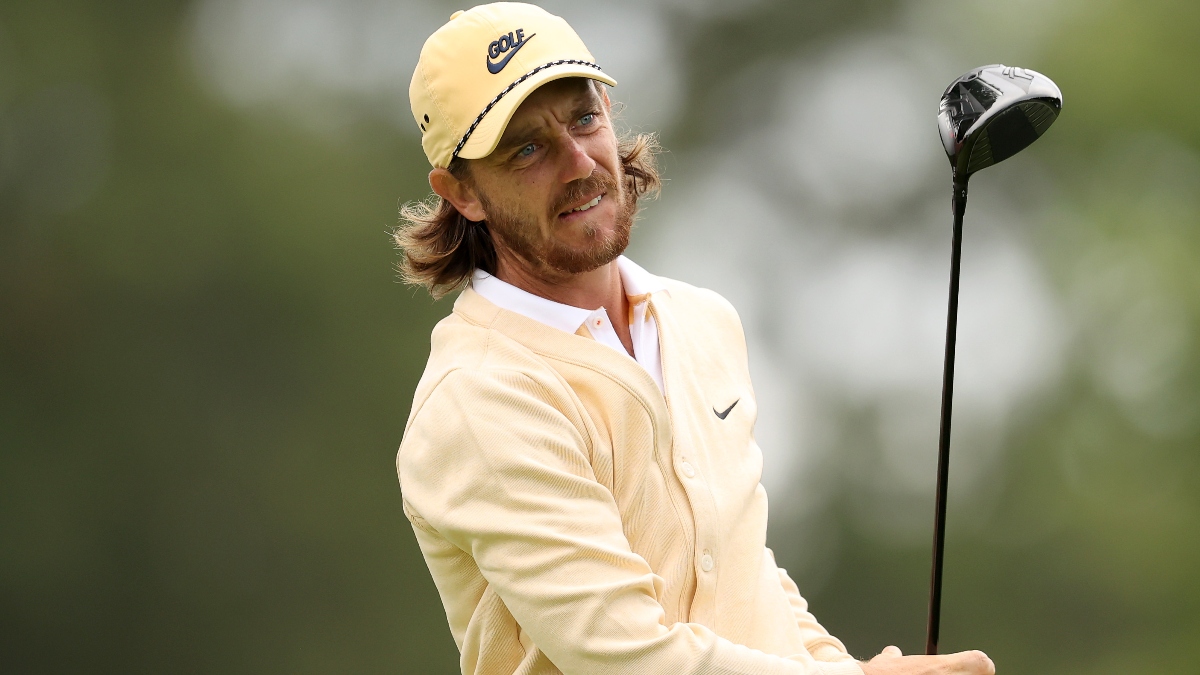 Top-10
One player to finish top-10.
Tommy Fleetwood (+550 for top-10)
It's taken a while, but Fleetwood seems to be hitting his stride after what was largely a lost year for him in 2020. With three finishes of 17th-or-better in five worldwide starts this year, he appears on the cusp of returning to the Tommy who seemingly contended at every other major for a few years.
It still might be a bit premature to go all-in, but on the heels of a T-10 at Bay Hill, another top-10 feels very possible this week.
Top-20
One player to finish top-20.
Will Zalatoris (+300 for top-20)
If you need to ask why this wunderkind should be considered for top-20 props, then you clearly haven't been paying attention. Fresh off promoting himself from the Korn Ferry Tour, Zalatoris has played in a dozen PGA TOUR events starting with last year's U.S. Open and has cashed top-20s in eight of them.
This week's event should suit him better than most, too, as he's been one of the game's better ball-strikers recently. He's gotten to the point where if he putts at anything near the field average, he could/should contend on any given week.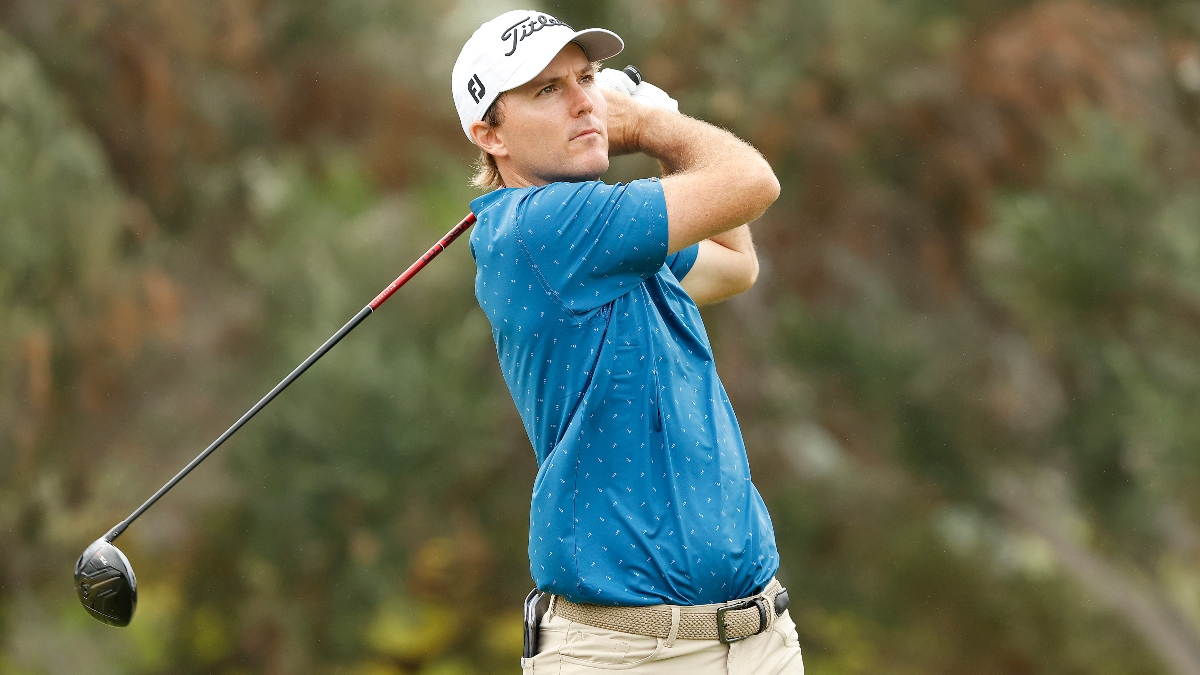 Top-30
One player to finish top-30.
Russell Henley (+200)
Late last summer and into the fall, Henley was one of the game's hotter players, racking up four top-10s in a six-start stretch. He's cooled off since then, but that just means his price is better for some low-end props such as this one.
Top-40
One player to finish top-40.
Henrik Norlander (+225)
Sticking with the idea that competitors either have their game or don't have it entering this week, I like those who have consistently played well this year while remaining a bit under the radar. Prior to going 71st-MC in his last two starts, he'd finished between second and 26th in his previous four, so there's reason to believe that top-40 is well within his range here.
DFS Free Bingo Square
A safe plug-and-play option for DFS.
Collin Morikawa (DK $9,400)
If there was one small question mark in Morikawa's game, it was whether he could find success on Bermuda greens, far from his preferred West Coast venues. Well, he easily erased any concern a few weeks ago, looking like an absolute world-beater in winning the WGC-Workday at The Concession. If that track fit him well, then this one might fit him perfectly.
As I mentioned earlier, the cancellation of last year's event has left a lot of strange effects in its wake – and few are stranger than the fact that Morikawa owns a major championship, a WGC and two other PGA TOUR victories, yet he'll make his official PLAYERS debut this week. He did post a 4-under 68 in last year's opening round, though, good for a share of seventh place before it was shut down, so there's reason to believe he'll keep cruising here.
If nothing else, he just might be a safer play than any of his fellow elite players.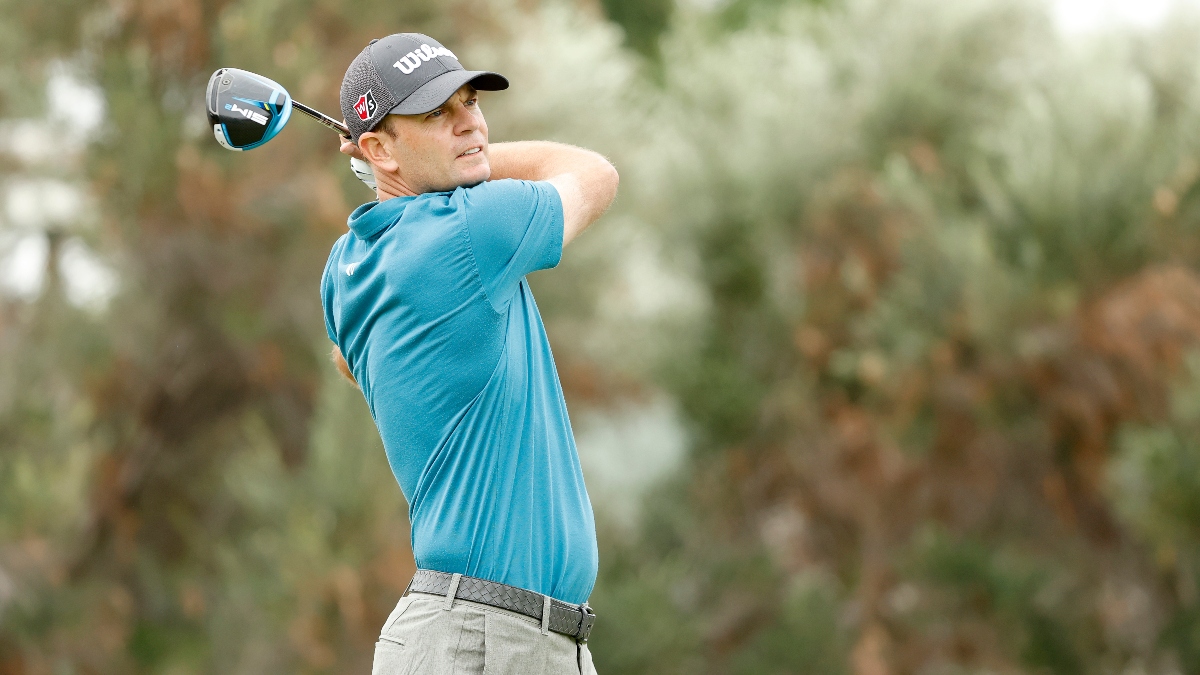 DFS 'Dog
A lower-priced option for DFS.
Brendan Steele (DK $6,700)
Consistently undervalued in the DFS markets, Steele continues to show up and cash every single week. He's made the cut in all half-dozen starts so far this year, with a best finish of T-4 and a worst of T-43, which still doesn't hurt for a lower-priced and potentially lower-owned DFS play.
Coming off a T-18 last week, his ball-striking numbers from Bay Hill should have us optimistic about something in that area – or better – again this week.
First-Round Leader
One player to post the low score Thursday.
Chris Kirk (+9000)
It's always fun to play a few longer numbers for FRL, though that hasn't been a very profitable strategy in recent years at this event. Last year, it was Hideki Matsuyama who held the lead before it was wiped away. The year before, it was shared by Tommy Fleetwood and Keegan Bradley. Before that, a six-some that included Webb Simpson, Patrick Cantlay, Dustin Johnson, Matt Kuchar, Alex Noren and Chesson Hadley.
Kirk has been playing well, owns a nice record at this one and could bring some solid momentum into the opening round, but even if you don't like him for FRL, he should be able to cash some props/matchups and nicely fill out a DFS roster.
Matchup Man
One player who should beat comparable players.
Scottie Scheffler
With bigger, star-studded fields, some players can slip through the cracks a little bit. Scheffler isn't mispriced at +5000 outright, but with finishes of 5th-20th-7th in his last three starts, there's a chance the world's 30th-ranked player is being a bit overlooked. I like him in all formats this week, but especially as a plus-money bet against a few bigger-name players with shorter odds.
The Big Fade
One top player to avoid at this tournament.
Patrick Reed (+4000)
There aren't many elite players I'd absolutely, positively stay away from this week, but Reed is as close as they come. This isn't some full-on hatred for the guy; I said on our Action Network podcast recently that if I had to make one futures bet on the Masters right now, he's my pick. (And yes, I reserve the right to change my mind at any point.)
But there are a few things working against the guy. The first is that he's fresh off an MC at the API this past week, which doesn't correlate well to those stats about winners trending in the right direction. The second is that his track record isn't great here, with no finishes better than T-22 in a half-dozen career starts.
Again, when looking at the world's best players, there aren't many – OK, any – who are full fades for this one, but I do think Reed fits the profile better than anyone else.
How would you rate this article?
This site contains commercial content. We may be compensated for the links provided on this page. The content on this page is for informational purposes only. Action Network makes no representation or warranty as to the accuracy of the information given or the outcome of any game or event.