2021 Travelers Championship Odds, Picks, Preview: Bet Justin Rose After Brutal U.S. Open Performance
Credit:
Harry How/Getty Images. Pictured: Justin Rose.
It's very rare that the world's best players compete in major championships on back-to-back weeks.
OK, so I guess the Travelers Championship isn't officially a major, but as a former Connecticut resident and friend of so many of the great tournament staffers who run one of the best shows around, I'm admittedly a little biased here.
I've often written over the years about how Andy Bessette and the good people at Travelers essentially saved this tournament years ago at the 11th hour, swooping in to take it off life support and keep in on the annual schedule.
These days, it's not just a tournament, but an "event" with so many big-name stars deciding to make the trip every year, even after one of those real majors.
This support is great for business but potentially a bust for bettors, as a sub-7,000 yard course that has often yielded a surprise winner is now a place where a player like Dustin Johnson can show up and show off.
There's no rest for the weary, as I'm writing this preview in the air after a great trip to Torrey Pines. I'm already pumped for this week's major.
Outright Winner
One player to win the tournament.
Justin Rose (+5500)
Wait, the same Justin Rose who just posted rounds of 78-77 to miss the cut by a mile at the U.S. Open? No. Well, yeah. But not really.
Instead, I'd prefer to consider this play the same Justin Rose who MC'd by six strokes in Tampa, then finished T-8 at the PGA in his next start. Or the same Justin Rose who was injured and out of form before the Masters, then led after 36 holes and finished in seventh place. Or the same Justin Rose whose last two PGA TOUR wins came without much warning from previous results.
The point is, he owns a bit of a track record for turning things around in a hurry. I think his scores from Torrey will have most bettors looking elsewhere, but there's some definitive value in jumping on him when logic says we should least expect it.
After a weekend that yielded 16 birdies at last month's PGA Championship, I had Rose firmly in the crosshairs for a victory soon. I'm not ready to give up on that notion yet, especially at an inflated number this week that is twice the price as a guy like Scottie Scheffler or Tony Finau.
Other OADers
Potential selections for one-and-done options.
Kevin Streelman (+3500)
There are specific players who show up on the Travelers leaderboard every year, and Streelman is right near the top of this list.
The champion in 2014, he finished solo second last year. I'd expect him to be a popular play in all formats, but this should extend beyond tournament history.
I spoke with Streelman a few times during the U.S. Open, and he said there's a certain peace for him playing golf right now, that he just feels comfortable and is enjoying life. That's a hell of an intangible when it comes to playing better golf.
Chez Reavie (+13500)
Sure, I could probably just list a bunch of past champions in this category, but I'll stop at two.
Reavie was just about unbettable for a while this year, missing the cut in a half-dozen consecutive starts, but he played great in his U.S. Open sectional qualifier, parlayed that into a T-14 at the Palmetto later that week, then finished T-40 at Torrey.
He's a guy I'll have my eye on for the foreseeable future.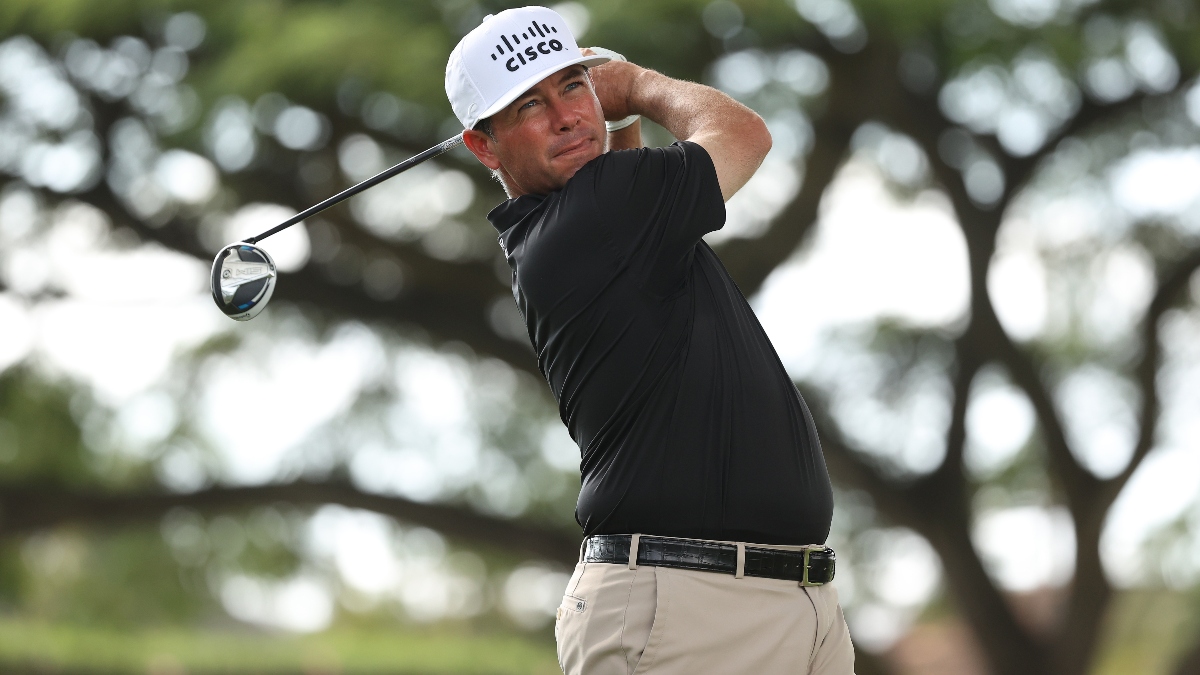 Top-Five
One player to finish top-five.
Rickie Fowler (+1400 for top-five)
I considered burning this whole damn preview to the ground and picking Rickie to win outright, but uncommon sense won out in the end.
Like Rose, Fowler is a guy I've written about recently and have targeted for improving impending results. If he can't get motivated coming off a week in which he failed to qualify for a major, that'll be a surprise. I think he'll be a factor on Sunday. 
Top-10
One player to finish top-10.
Keegan Bradley (+400 for top-10)
There are very few New England-bred players on the PGA TOUR, so Bradley tends to get plenty of fan support in the heart of the Nutmeg State.
His right-direction trends took an unexpected left-hand turn two weeks ago at the Memorial and he failed to qualify for the U.S. Open, but I'm still bullish on him moving forward. 
Top-20
One player to finish top-20.
Emiliano Grillo (+250 for top-20)
Most golf bettors already understand this, perhaps painfully so, but Grillo is cut from the Corey Conners/Keegan Bradley cloth — essentially, he's a very good ball-striker who can contend if his putting is anywhere above average.
That's actually happened a bit more this year, as Grillo has cashed top-20 tickets in four of his last seven starts. He owns only one such finish in four career starts in Cromwell, but I think he's on the verge of finally starting to realize a bit more of his potential.
Top-30
One player to finish top-30.
Aaron Wise (+200 for top-30)
This is simply a play based on talent.
I think there are better courses for Wise, but I also think he's ready to win again soon. I'll take the cautious approach this week, but expect to see his name in more of these weekly previews as the summer continues. 
Top-40
One player to finish top-40.
Harry Higgs (+275 for top-40)
Everybody's favorite deep V-neck is the type of player who should love TPC River Highlands. Call him Big Beautiful or the Big Rig, but Higgs is a dude who could feast here if his ball-striking is working.
DFS Free Bingo Square
A safe plug-and-play option for DFS.
Bubba Watson
There are few free Bingo squares more effective on an annual basis than Bubba at this one.
Some players are creatures of habit, but the three-time Travelers champion is a creature of comfort. He's spoken openly and often about being riddled with anxiety on the golf course, which might help explain why he continually plays well at places where he feels the most comfortable — Augusta National, Riviera and here at TPC River Highlands.
Fresh off a few strong opening rounds at Torrey, he appears to be peaking for one of his favorite events.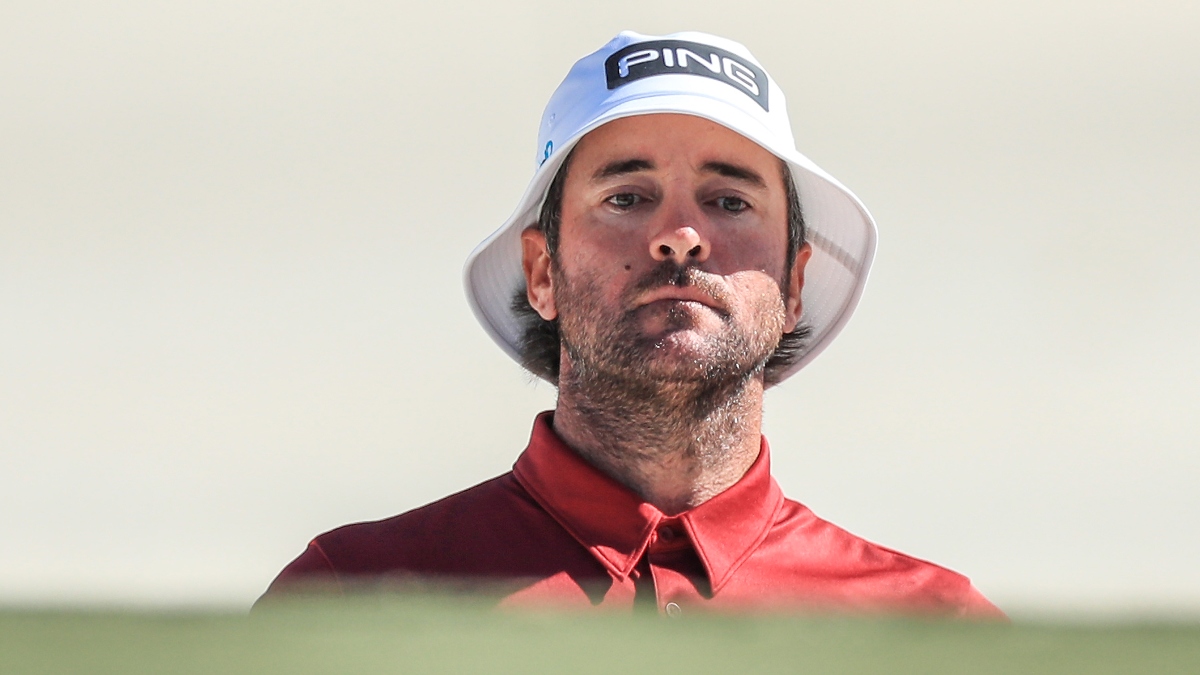 DFS 'Dog
A lower-priced option for DFS.
Talor Gooch
Simply put, Gooch is an above-average mid- and short-iron player on a course where those scoring clubs can make all the difference.
There's also major upside here, as he's proven that his best stuff can find his name prominently displayed on a leaderboard by Sunday afternoon.
First-Round Leader
One player to post the low score Thursday.
Adam Long (+15000 for FRL)
My initial thought here is to fade those making the cross-country trip from the U.S. Open in the opening round.
That eliminates most of the big names, obviously, so if we're going to take a shot, let's make it a, uh, Long shot.
Long is a streaky player who can go low when he's feeling it — and he just might be this week, fresh off a pair of top-30s in his last two starts.
Matchup Man
One player who should beat comparable players.
Doc Redman (+7000)
What, you really thought I was gonna make it through this entire preview without a reference to the Good Doctor?
As I've written ad nauseum over the past year, Redman is going to start doing some big things, and I don't want to be on the wrong side of things when he does. Coming off a T-2 in his last start at Congaree to tie his career-best, he should be able to parlay that into another solid result this week.
The Big Fade
One top player to avoid at this tournament.
Patrick Cantlay (+1600)
I write this one through clenched typing fingers, as Cantlay is, of course, fresh off a win at the Memorial Tournament and a backdoor top-20 at the U.S. Open.
This is also the site of a second-round 60 that he posted way back when he was an amateur, so this course certainly suits him. Then why the fade?
I'm (perhaps foolishly) eschewing all logic, wisdom and data in favor of the ol' eyeball test. Cantlay's putting stroke looked downright ugly at times last week, bringing the putter head way back, then essentially decelerating as he made impact.
That doesn't mean it'll continue and doesn't mean he can't still ball-strike his way to the leaderboard, but I don't want to pay up for the third-lowest odds on the board to find out.
How would you rate this article?
This site contains commercial content. We may be compensated for the links provided on this page. The content on this page is for informational purposes only. Action Network makes no representation or warranty as to the accuracy of the information given or the outcome of any game or event.