2021 U.S. Open Pick, Prediction & Preview: How Will Jon Rahm Bounce Back at Torrey Pines?
Credit:
Stacy Revere/Getty Images. Pictured: Jon Rahm.
SAN DIEGO — They've been contesting major championship golf tournaments for 161 years now, so there's not a whole lot of "never-beens" left on the list, but I'm fairly confident in this one: There's never been a pre-major favorite fresh off a withdrawal in his previous start while leading by a half-dozen strokes prior to the final round.
If Phil Mickelson's continued bid for the career grand slam at the tournament that has always eluded him is the 1A storyline for this week's U.S. Open at Torrey Pines and the Brooks Koepka-Bryson DeChambeau continued feud/PR shenanigans/whatever-the-hell-it-is is the 1B storyline, then the mystery surrounding Jon Rahm's attempt to bounce back — mentally, at least, if not physically — from testing positive for COVID-19 during the Memorial Tournament is surely the 1C storyline.
There's a reason why Rahm was locked in atop the oddsboard long ago and remains there now. So many of the game's best players are currently saddled with question marks affixed to their names and games, but Rahm has more consistently played at a higher level (or played at a higher level more consistently) than his world-class peers. Throw in the not-so-insignificant fact that he's previously won at Torrey Pines and his +800 (DraftKings) price might feel a bit too short, but his placement on the board feels just right.
Of course, those aren't the only reasons Rahm is up there.
In recent years, there's been a seismic shift in the profile of U.S. Open champions. Once the domain of players such as Corey Pavin, Lee Janzen and Jim Furyk — guys who favored accuracy over power — the past half-decade has brought us Brooks Koepka (twice), Dustin Johnson, Gary Woodland and Bryson DeChambeau.
It doesn't take a golf expert to understand the commonalities here. Each is a big, strong, athletic player whose skillset is less about keeping it in the short grass and more about being capable of gouging it out when nestled down the thick stuff.
Each of those aforementioned last four winners of this event might also serve as the prototype for this brand of golf, but so too does Rahm, who might not pose shirtless or pound protein shakes, yet remains as big, strong and athletic as any of 'em.
That's where I'm starting my plays for this week's edition of the annual slugfest — not necessarily with Rahm, but with those who have the muscle to attack the modern-day version of what the U.S. Open has become.
Outright Winner
One player to win the tournament.
Paul Casey (+4500)
At these odds, this one might seem like a bit of a stretch, but consider that Casey actually owns a shorter pre-tourney number than Hideki Matsuyama before the Masters (60/1) or Mickelson before the PGA Championship (250/1).
At 43 years old — he'll turn 44 in July — Casey is playing some of the better golf of his career. It's not just the week-in, week-out results that have me optimistic for this one, though; it's the fact that he's continued to show up for majors, finishing 2nd-17th-26th-4th at the last four, the second of which came at last year's U.S. Open.
While he ranks "only" 37th in driving distance on the PGA TOUR this season, Casey's strength isn't just about bombing drives. Those Popeye-like forearms should be enough to hit some quality shots from the gnarly rough. Having spoken with Casey in multiple post-round interviews during the festivities at Kiawah Island, I can easily see him drawing some late-career inspiration from Mickelson, which should be a real thing this week.
In a year that's already seen some major championship surprises to varying degrees, don't be afraid if another one is lurking at Torrey Pines.
Other OADers
Potential selections for one-and-done options.
Adam Scott (+10000)
Look, I could've simply listed the likes of DJ, JT and Rory here, but that wouldn't do you any good. If you like one of those guys, feel free to list him in your OAD or major pool this week. I don't necessarily love any of them, but I certainly understand the theory if you do. Instead, let's get a little weird. I want to offer a few players who are just a bit more off the radar, but could be valuable contrarian plays.
The first is Scott, whose odds are considerably too short based on his recent run of relative mediocrity. If you're taking a flier in a pool, though, you'll likely be one of the few with his name on your card, a fact which could be enticing enough to hope he's ready to peak on a course where he was T-26 at the 2008 U.S. Open and solo second (2019) and T-10 in his lone Farmers Insurance Open appearances.
Scottie Scheffler (+5000)
The only thing the world's 17th-ranked (!!) player hasn't done in his short career is win, and based on his play down the stretch at the recent Memorial Tournament, he's still learning how to figure it out.
The narrative of a big bomb-and-gouger, though, fits the profile here. He missed last September's U.S. Open due to COVID-19, but there's reason to believe this major should suit him well.
Marc Leishman (+8500)
For those who tailed my selection of Leishman to win last month's PGA Championship, I'll let him take all the blame. (I'm kidding, I'm kidding…)
I'm still surprised he didn't play better at Kiawah, but I also still think he's due for another major contention. A win at Torrey last year and two other runner-up finishes here should have us optimistic about this week. If you're looking for yet another contrarian OAD play, I don't mind the pivot here.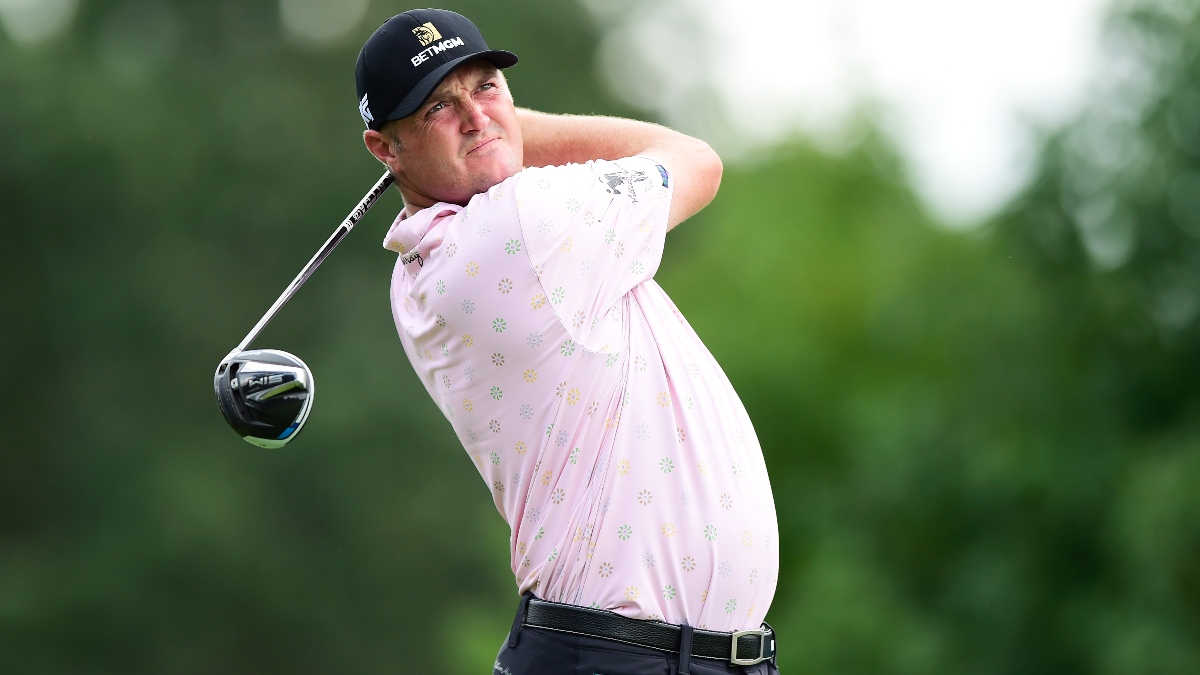 Top-Five
One player to finish top-five.
Jason Kokrak (+900 for top-five)
When he won his long-awaited first career title at Shadow Creek last year, it was a nice story, if not one which was overdue. When he won again last month at Colonial to become just the third player with multiple victories this season, he earned some much deserved attention, but perhaps not enough.
Kokrak is still undervalued in the marketplace, being priced as a player who's surprisingly won a few titles instead of one who's becoming more consistent — and a closer — before our very eyes. Results of T-37 (2016) and T-53 (2017) before two years of failing to make the field, then a T-17 last year not only parallel his development, but mirror how this event has started suiting him better.
Jump on this value while you still can, because it won't be around much longer.
Top-10
One player to finish top-10.
Tony Finau (+188 for top-10)
There are plenty of reasons not to list Top-10 Tony (aka Top-Five Tony) at the top of any list of fave picks for this week's event — 140 of 'em, actually, since his lone victory at the 2016 Puerto Rico Open — but it's similarly impossible to resist the potential upside.
Since the beginning of 2018, he's finished top-10 in nine of 13 major-championship starts. That number is more than either Brooks Koepka or Xander Schauffele, perhaps the two players best known during these past few years for the ability to rise to the occasion at the biggest events.
If you want to fade Finau as an outright, I can certainly understand that, but don't ignore him for prop bets and other formats. I've always liked how his game matches up with Torrey and it could — finally — all come to fruition this week.
Top-20
One player to finish top-20.
Gary Woodland (+188)
Even those who skipped right past the above intro to these picks should be able to sense the recurring pattern. Give me strong, athletic players this week. If they're in form, even better — and if they've shown form at Torrey, well, even better.
Woodland owns five top-25s in a dozen career starts at the Farmers Insurance Open and while the South Course will play much differently this week, that stat certainly can't hurt.
Top-30
One player to finish inside the top-30.
Sahith Theegala
All-everything as an amateur, Theegala appears on the verge of starting to do some big things as a professional, based partially on a T-32 finish at the Memorial two weeks ago. Playing in his preferred West Coast atmosphere, don't be surprised if the California native and former Pepperdine star makes a few, um, waves in the first two rounds and cashes this prop by Sunday evening.
Top-40
One player to finish inside the Top 40.
Chan Kim
A powerful player who's literally plied his craft all over the world — and enjoyed some modicum of success in most parts — the Arizona State product is fresh off a T-23 at the PGA Championship in his last official start, other than cruising through the U.S. Open sectional. I've been waiting for Kim to shoot up the rankings for years; at No. 83 right now, he's got a chance to keep moving in the right direction.
DFS Free Bingo Square
A safe plug-and-play option for DFS.
Jon Rahm
As listed above, Rahm is this week's pre-tourney favorite perhaps not because he owns the best chance of winning — after all, he doesn't have a victory since the penultimate event of last season — but because he currently owns the fewest question marks of the game's elite players.
I don't advise chasing that +800 number, but he should be the epitome of what this category is all about — basically, the player with the best combination of a high ceiling and a high floor. With usual soft pricing for a major, you can start a lineup with Rahm and not feel like you're trying to fill it out with a bunch of undesirables.
DFS 'Dog
A lower-priced option for DFS.
Jhonattan Vegas
Full disclosure: Even before his T-2 finish at Congaree on Sunday, I had Vegas targeted as one of my favorite low-end prop and DFS plays.
His strength is the driver and his ability to muscle the ball out of thick rough will be an obvious advantage. Now that he's coming in hot, I expect ownership percentages to be much higher than they would have previously, but I don't mind running with the pack on this one. 
First-Round Leader
One player to post the low score Thursday.
Justin Rose (+5000 for FRL)
He did it at the Masters a few months ago, so perhaps Rose can replicate that feat by earning FRL honors at this one, as well. The truth is, with top-20 results in four of his last five starts and a win at Torrey two years ago, I like him for all four rounds this week, but I think he could be especially effective as a rabbit once again.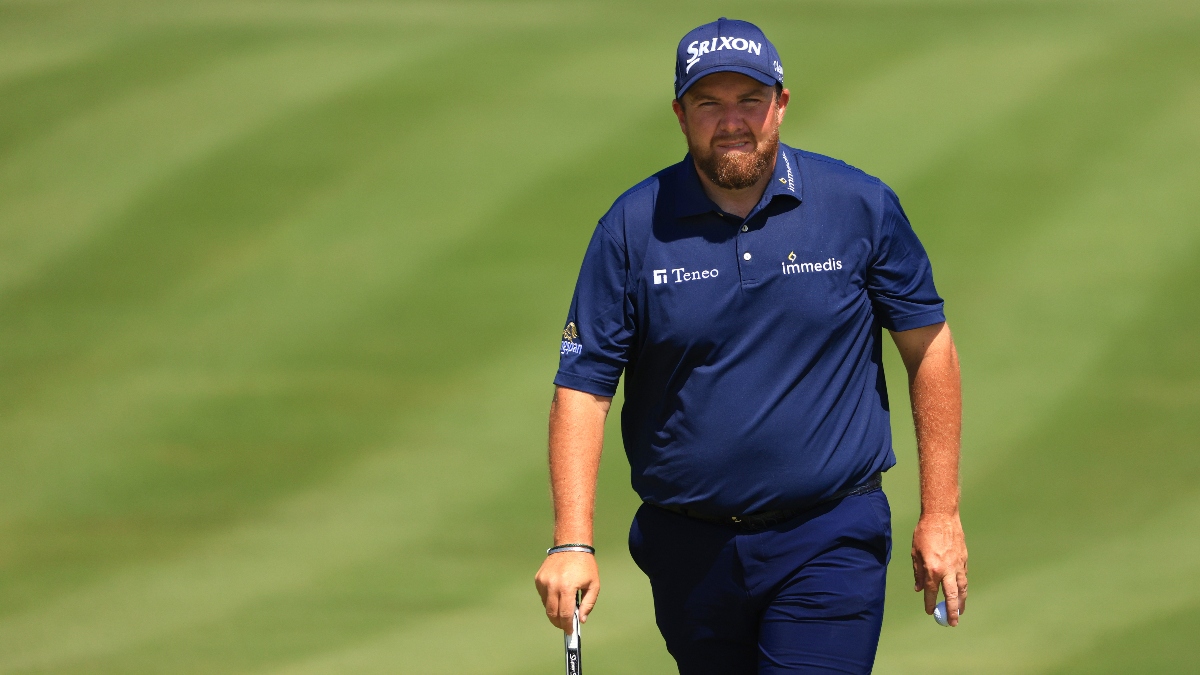 Matchup Man
One player who should beat comparable players.
Shane Lowry 
Prior to the Memorial two weeks ago, I wrote about how Lowry's game was rounding into form. He didn't disappoint that week, finishing in a share of sixth place, which now means he's finished ninth-or-better in four of his last eight starts. Much like at Muirfield Village, his notoriously soft touch around the greens should be not just useful, but essential. 
The Big Fade
One top player to avoid at this tournament.
Sergio Garcia (+8000)
I believe that strokes gained off-the-tee will be one of the most relevant stats for competitors this week. And I know that Garcia ranks second in that category this season.
So, why is he listed as a fade?
It has everything to do with his major-championship form. In what must be more than just a coincidence by now, he's missed the cut in 11 of his last 13 major starts — and the other two featured results outside the top-50. Maybe this is simply a series of one-offs and maybe the law of averages will even things out.
Until Sergio proves something on a big stage again, though, I'm going to pass.
How would you rate this article?
This site contains commercial content. We may be compensated for the links provided on this page. The content on this page is for informational purposes only. Action Network makes no representation or warranty as to the accuracy of the information given or the outcome of any game or event.