Sobel's Valero Texas Open Betting Picks & Preview: Palmer, Ancer Could Provide Value at TPC San Antonio
Credit:
Cliff Hawkins/Getty Images. Pictured: Ryan Palmer
Just a few weeks ago, prior to the always-blustery Honda Classic, my podcast partner Justin Ray and I lamented the lack of wind-based analytics that are currently available within the game's highest level.
Over the past decade, strokes gained statistics have helped us learn so much more about which players fare well (or poorly) in specific categories and which ones are trending in the right (or wrong) direction.
Of course, this influx of data has just happened to coincide with a meteoric rise in gambling on PGA TOUR events, a practice for which poring over the numbers each week is not just customary but necessary. That's right, my friends: If you're betting on players without owning at least some semblance of knowledge for what the stats tell us about their skillsets and how those skillsets should factor at that week's host venue, then you're doing it wrong.
Except none of that applies when it comes to breaking down wind numbers.
Sure, there are a few official stat categories which can help us ascertain at least small aspects of playing in a breeze. Perusing through "apex height" is worthwhile enough, but unless a player hits a whole lotta stingers off the tee, those numbers are usually just going to correlate with driving distance. Another one is "hang time" as we can presume those players whose shots stay in the air longer will be more greatly impacted by the wind, but again, this correlates to those other categories, as well.
Other than that, we're basically working with the old standby based on results: "Well, Shane Lowry won at Royal Portrush when it was windy, therefore he must be a good player in the wind." Or, "Marc Leishman is from Australia, so he must play well in a breeze."
Neither of those are untrue based on everything we know, but everything we know is still incomplete without any real data.
And yet, on that edition of the pod, when I jokingly asked Justin, who is one of the game's preeminent stat gurus in his role with the 15th Club, to pore over every player's scores and results in windy conditions over the past handful of years, he simply laughed at what would be not only a monumental task to hand-collate all of that research, but one which would produce wildly inconsistent results.
"It's hard to quantify," Justin told me when I asked him this week about the lack of definitive wind data. "It's always changing; it's not something consistent. Let's say it blew 15 mph on a particular day. Obviously, it's not consistently blowing at the same pace. It's just something that's difficult to analytically quantify."
I'm reminded of The Open Championship at St. Andrews six years ago. During the third round, the wind was so strong at the far end of the course that play was suspended for most of the day, because balls wouldn't remain still on the greens. Around the first tee and in most of the city that day, though, we were treated to balmy weather with just a slight breeze.
Anyone who plays DFS – especially showdown contests featuring just a single round – understands that weather conditions, including wind speeds, will often favor one side of the draw over the other.
Perhaps the next-level, future incarnation of data collection will factor the wind speed for every single shot, effectively giving us strokes gained-wind numbers which can render such conditions more predictive.
For now, though, that's just idealistic.
"It's just not easily grouped together in terms of performative analysis of a collection of players," Justin added. "It's a difficult thing to try to wrap your arms around and try to evaluate."
All of this is as relevant as ever this week, with the PGA TOUR heading to San Antonio for the Valero Texas Open, where wind always plays a factor and early forecasts show gusts of more than 20 mph throughout the week.
There might not be wind analytics, but due to the usual conditions, course history should play a bigger role in making selections than usual, despite the fact that this event hasn't been contested since 2019. Also, if we're researching recent form – as we should be – let's perhaps give a little extra weight to the Honda and this past weekend's Corales Puntacana Resort & Club Championship, each of which was fraught with heavy breezes at times.
One other factor – and this is a big one: There's only one more potential Masters invitation left to be handed out and it will go to the winner of this tournament, if he's not already qualified.
With that in mind, let's get to this week's picks, starting with a guy who's no stranger to playing solid golf in a stiff breeze.
Outright Winner
One player to win the tournament.
Ryan Palmer (+2200)
There might not be a more unheralded, overlooked player in the world's top-30 right now than Palmer, who's finished in the top-25 in 15 of 27 starts since the beginning of last year. Perhaps the answer to rhetorical question as to why he doesn't receive more attention lies in what he hasn't accomplished more than what he has.
Palmer has ascended the OWGR despite only winning three individual titles on the PGA TOUR – and none since 2010. Yes, he did win the Zurich Classic alongside Jon Rahm two years ago and yes, that does count as an official victory, but it wasn't recognized by the OWGR, which means that according to those numbers, the world's 26th-ranked player hasn't won a golf tournament in more than 11 years.
Well, apparently he's due – and there would be few events that would be as fitting for the Texan as the Texas Open. Palmer MC'd in each of his last two starts here, but finished 6th-4th-6th in the three years before that. You would've lost a few bucks betting him to win over his last – gulp – 263 starts without a victory, but it's time for him to add another one to his profile.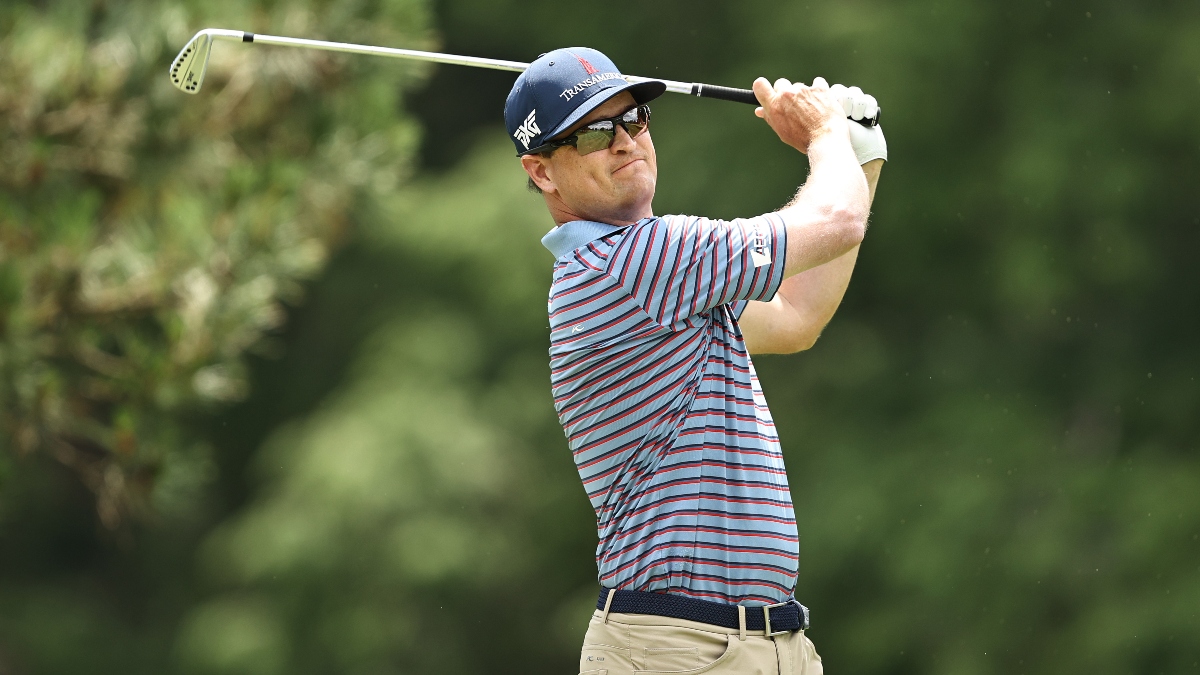 Other OADers
Potential selections for one-and-done options.
Sam Burns (+5500)
After leading the Genesis Invitational for much of the weekend before finishing solo third, Burns appeared (please forgive me) Burns-out while missing the cut in each of his next two starts. That should simply just shift some of the attention away from him this week, though, as he returns to an event where he was T-23 two years ago and is a much more complete player now.
He's a guy you'll probably want to use in OADs, but those opportunities will start dwindling soon. This feels like a good week to take him.
Zach Johnson (+4000)
Back in 2008 and '09, in his first two starts at this event, all Johnson did was win. Since then, he's added a couple more top-six finishes, as well. Perhaps just as importantly, he was T-8 in his most recent start at the Honda, which could portend good things to come soon.
There probably aren't many courses where the Masters and Open champion still feels like he could be a serious factor, but this should be one of 'em.
Danny Willett (+9000)
In contention entering the final round at Puntacana this weekend, Willett posted a disappointing final-round 73 to finish in solo eighth place. I do think he's got another title contention in him soon, though. And really, when else are you going to use him in an OAD pool? Next week? I didn't think so.
Top-Five
One player to finish top-five.
Abraham Ancer (+450 for top-five)
"It's really hard to win golf tournaments. I knew it was hard, but I can't believe how hard it actually is." Those were the words of Joel Dahmen, immediately after winning his first career PGA TOUR title this past weekend. Just how hard is it? The answer to that question might be one of the stats of the season so far: There have been 26 events played of the 2020-21 schedule, just over half of the 50-event super-season, and only three first-timers have won trophies – Jason Kokrak, Carlos Ortiz and Dahmen. What they all have in common is that they would've been on the short list of the next players to win, a list which now has Ancer right near the top.
I still think it's going to happen soon, though I'll admit that I've been saying "soon" for two years. Instead, I'll settle for the top-five this week. With finishes of 18th-22nd-18th in his last three starts, he's trending in the right direction.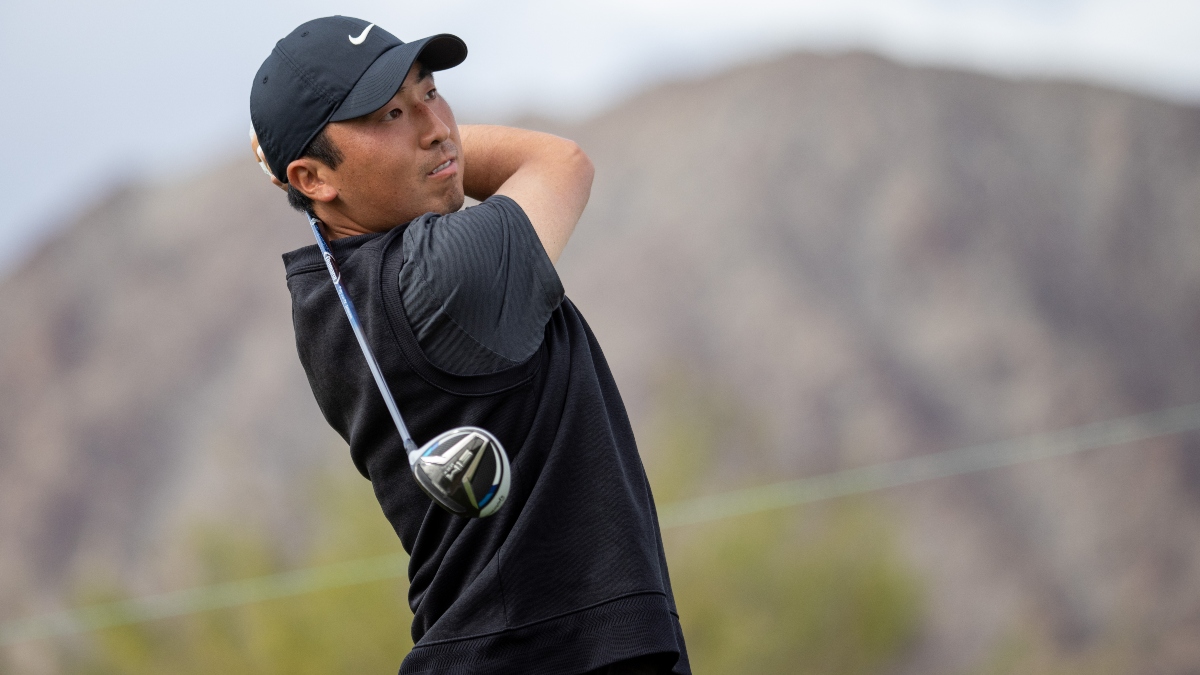 Top-10
One player to finish top-10.
Doug Ghim (+700 for top-10)
If you didn't know about Ghim before THE PLAYERS, then your lasting impression of him is probably that of a guy who wilted in the spotlight alongside Justin Thomas in the final round, shooting 78 to finish T-29 and lose himself an awful lot of money and ranking points. You shouldn't judge him, though, by how he played in that situation.
I'm a big believer that such experiences are always positive ones, especially for young players, and there's no reason to think Ghim won't continue playing like a guy who's been very consistent this season. I like him for a top-10 prop this week.
Top-20
One player to finish top-20.
Rickie Fowler (+300 for top-20)
I know what you're thinking right now. Rickie Fowler? That guy hasn't done anything in forever! That's an excellent point. In fact, he hasn't had a single top-20 finish since way back to last month, when he was T-20 at Riviera just four starts ago. Look, I'm not going to sugarcoat how poorly Rickie has played lately, because it's been way below expectations for a player of his caliber. Point is, he might not be as far off as you'd believe.
I love the fact that he's playing this week, largely for one final chance to collect that golden ticket to get into the Masters. Things are going to gradually improve for him over the next few months – and it could all start with a solid result this week.
Top-30
One player to finish top-30.
Branden Grace (+188  for top-30)
I'll admit this is too cautious of a prop for a player who won recently, owns top-10 finishes in his last two starts at this event and loves playing in windy conditions. Just like Dahmen, who didn't get a Masters invitation for his victory, Grace isn't in the field, either, which should give him plenty of motivation at this one.
The more I write about him here, the more I like him, so feel free to bump your bet up to top-10/20 and use him in DFS lineups.
Top-40
One player to finish top-40.
Austin Eckroat (+250) and McClure Meissner (+900)
You know who's going to be playing some carefree golf this week? These guys. Eckroat and Meissner are the 17th– and 19th-ranked amateurs in the world and you'd better believe they can hang with the pros in an event like this. Just four months ago, Eckroat finished T-12 at Mayakoba.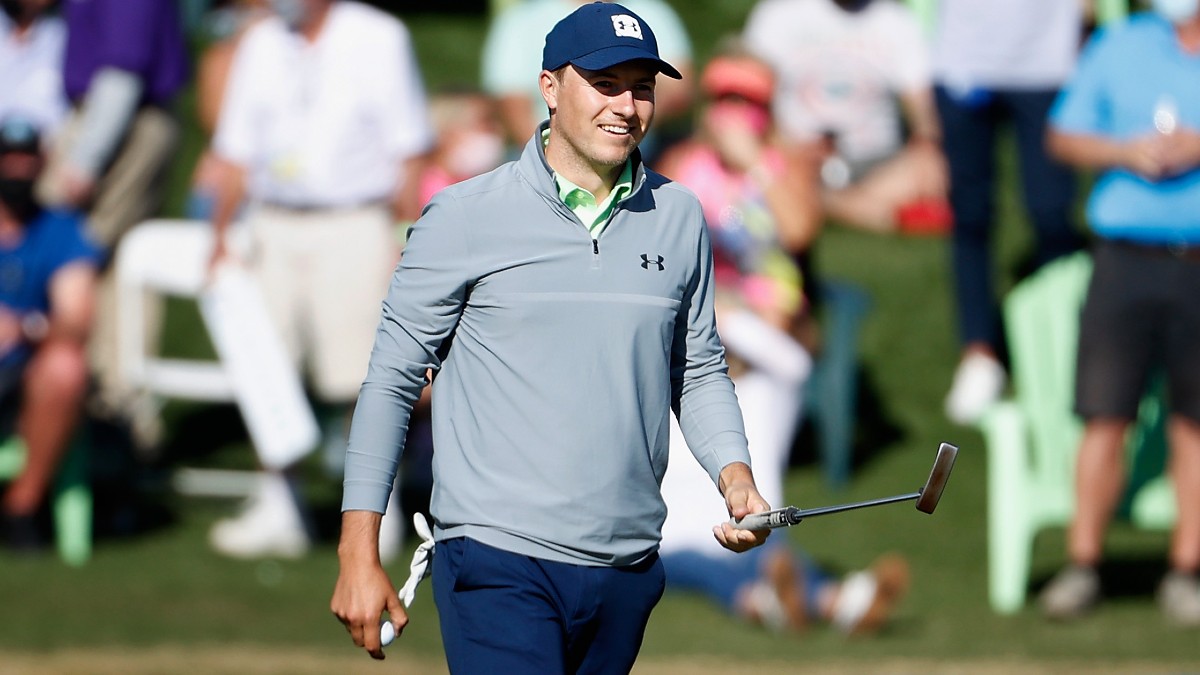 DFS Free Bingo Square
A safe plug-and-play option for DFS.
Jordan Spieth
If you're an aggrieved Spieth fan or a hopeful Spieth bettor or even Spieth himself – thanks for reading this, Jordan! – this is obviously not the week you want to peak. I was actually surprised to see him in this field, considering his mind is probably a little more focused on next week, but maybe he felt like competing was better Masters prep than practicing.
Spieth played this event from 2012 to '15, finishing 41st-MC-10th-2nd, then skipped three years, only returning when his play was languishing two years ago, when he finished T-30. Even though he'd rather win next week, going three years without a victory means he'll take anything title that comes his way.
I'm going to hold off on going big on Spieth until he drives down Magnolia Lane – spoiler alert! – but I think he's a very safe bet to play well this week, too, meaning he should offer some return on any DFS investments.
DFS 'Dog
A lower-priced option for DFS.
Matthew NeSmith
If there's a player who can replicate the Cinderella story of Corey Conners from two years ago (more on that below), it might be NeSmith, who grew up in North Augusta and from the age of 8 until he left for college, attended the tournament every year.
While bettors and DFS players know this, he's been better this year than most golf fans probably realize, with three top-20s in nine starts and a T-36 at the Honda in his most recent start. This is a course where ball-strikers thrive and that's the best part of NeSmith's game.
First-Round Leader
One player to post the low score Thursday.
Kevin Chappell (+10000 for FRL)
Remember when Chappell was a U.S. team member in the Presidents Cup, one of the game's up-and-coming world-class players? Injuries derailed that journey for a few years, but don't be surprised if he enjoys a Daniel Berger-like return to relevance. Chappell was T-13 in his last start at the Honda, but I really like him here for FRL.
Of all those in the field, only Palmer owns a better opening-round scoring average this season than Chappell, whose 69.13 average ranks ninth. Don't be surprised if the 2017 champion puts together solid second, third and final rounds, as well.
Matchup Man
One player who should beat comparable players.
Corey Conners 
Two years ago, one of the best stories in recent memory emerged at this event. Conners was one of four Monday qualifiers here. Six days later, he was packing his bags for Augusta, a PGA TOUR champion with the final invitation into the Masters field.
He won't be able to duplicate that storybook tale this week, having already qualified for next week's major, but fresh off finishes of seventh and third in his last two stroke-play events, the defending champion who's waited two years to defend should be pumped for this one.
The Big Fade
One top player to avoid at this tournament.
Hideki Matsuyama (+1600)
Events like these are tough to pick a full-fade amongst the elite players, because any of 'em have a chance to finding their game against an inferior field. I had no interest in Dustin Johnson before he withdrew and I don't love Tony Finau, who's started to backtrack from those consistently solid weekly results. By process of elimination, though, the pick is Matsuyama, who owns exactly one top-10 in 15 starts this season.
He's obviously searching for something, considering the guy who plays a pretty full schedule has never played this one before. His price isn't terrible this week, but if you're picking him, I think you're just hoping that talent wins out over form. I'm not ready to make that call.
Off Tour
My favorite non-PGA Tour play of the week.
Inbee Park and Lexi Thompson to finish 1-2 at the ANA Inspiration
They say there's nothing sweeter than a repeater, but it's not often that we see the exact same results two weeks in a row. Park won the Kia Classic in her 2021 debut this past weekend, while Thompson finished T-2, five strokes behind her. Don't be surprised if their games travel to the year's first major this week. I'm still a bit skittish to make any LPGA bet that doesn't include Jin Young Ko – watch her play and it's tough to imagine how she doesn't win every week – but I do think Inbee and Lexi are primed for a repeat that features more of a duel than this past weekend's differential.
How would you rate this article?
This site contains commercial content. We may be compensated for the links provided on this page. The content on this page is for informational purposes only. Action Network makes no representation or warranty as to the accuracy of the information given or the outcome of any game or event.