2022 Arnold Palmer Invitational Round 2 Picks & Fades: Ian Poulter, Max Homa Top Picks to Have Staying Power
Credit:
Michael Reaves/Getty Images. Pictured: Ian Poulter
Rory McIlroy cruised to a first-round lead in Thursday's first round at the Arnold Palmer Invitational.
Entering the day with a two-stroke lead, however, there's still plenty of golf left to be played and value further down the leaderboard.
Continue reading for a few players to buy and fade with 54 holes remaining in the tournament.
It was a vintage Rory McIlroy performance in the first round at Bay Hill as he charged out of the gates on Thursday with a 7-under 65. The two-time Arnold Palmer Invitational winner had everything working to start his week and will carry a two-shot lead into the second round on Friday.
McIlroy outpaced the rest of the morning wave by three shots as players like Will Zalatoris, Sungjae Im and Adam Scott finished their opening 18 at 4-under par. They would be passed in the afternoon by three 67s posted by Beau Hossler, J.J. Spaun and Billy Horschel. That trio will all go out several hours before McIlroy on Friday and will be looking to get past him before he hits another shot.
There were 50 players of the 120-man field who shot under par on Thursday, and 40 of those will start their second round within a handful of the lead. This is a tournament with trouble throughout the course, and with some potential winds set for Sunday, I expect I'll be buying the chasers all the way through the week. Let's take a look at who stands out for some value heading into Friday.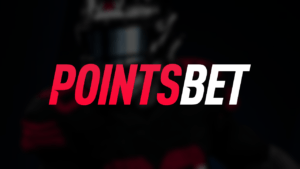 Bet the API at PointsBet and get $250 FREE.
Strokes Gained Explanation
Strokes Gained can give golf bettors, DFS players and fans way more detail on how a golfer is truly played by measuring each shot in relation to the rest of the field.
Using the millions of data points it collects, the TOUR calculates how many shots on average it takes a player to get the ball in the hole from every distance and situation. If a player beats those averages, he's gaining strokes on the field.
Every situation in golf is different. Strokes Gained measures how players perform relative to the situation.
In this piece, we'll touch on a variety of Strokes Gained metrics:
Strokes Gained: Off-the-Tee
Strokes Gained: Approach
Strokes Gained: Around-the-Green
Strokes Gained: Putting
Strokes Gained: Ball-Striking (which is Off-the-Tee + Approach)
Strokes Gained: Tee-to-Green (which is Ball-Striking + Around-the-Green)
In general, ball-striking and tee-to-green are the most stable long term, while putting is more prone to volatility.
You can often find live-betting advantages by identifying golfers who are hitting the ball well, but just not getting putts to drop. Likewise, players with high SG: Putting numbers may regress moving forward.
3 Golfers to Buy in Round 2
Ian Poulter is one of those players who has a tendency to run hot with his game. I am usually the most interested in the diminutive European Ryder Cupper when I see some form in his ball striking. He hasn't quite had if off the tee in his first five rounds on TOUR this season, but he certainly has had a great start to the year on approach.
Poulter finished 30th at the Honda last week, and gained 2.6 shots with his irons across the week. He brought that form with him to Bay Hill on Thursday as he gained 1.66 shots on this field in the opening round. He'll get the chance to go out on the fresh greens on Friday morning, and with his game in good form he can be a player who hangs around the first page of the leaderboard throughout the weekend.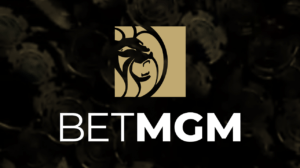 Bet Poulter at BetMGM and get a risk-free bet up to $1,000.
I've built a strong affinity for the game Max Homa brings to the course each week. He has really turned himself into a great ball striker and he had it on display early on Thursday morning. He charged out to 4-under through his first eight holes to start the tournament, but a rare mistake off the tee on the 18th (his ninth) proved very costly.
Homa hit his first tee shot out of bounds, requiring him to re-tee, and it resulted in a double bogey. He lost 1.79 shots to the field with that one swing off the tee, but was able to get one of those shots back on the back nine. He really left his round without a score indicative of his play and with his mix of ball striking, he has the right style of game to be a factor over the final 54-holes at Bay Hill.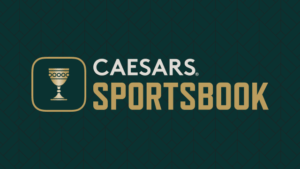 Bet Homa at Caesars and get a $5,000 risk-free first bet.
I'll go to one more Englishman for my final buy going into Friday as last year's runner-up, Lee Westwood, got off to a great start in the first round. He was second in the field on the day in strokes gained tee to green and gained better than a shot on the field in each metric. His issue was a balky putter that lost 1.76 shots on the day, and kept him from posting better than 2-under. If he can get the flatstick going on Friday, he can continue to climb up the board with the play he is showing tee to green.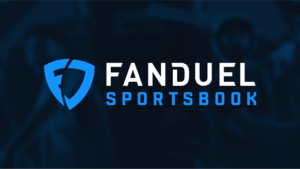 Bet Westwood at FanDuel and get a $1,000 risk-free bet.
3 Golfers to Fade in Round 2
We've seen this from J.J. Spaun several times this season where he starts the week fast with one of the low opening rounds of the tournament, but he has a tendency to fade as the week continues. He's turned those starts into two top-25 finishes in 2022, but none better than 16th.
He's a good player who can really put things together across a round, but I'll hold off on buying in until he shows he has the consistency to do it throughout the weekend. Spaun was the best putter in the field on Thursday, which kept him near the top of the leaderboard despite him only gaining 1.61 shots on the field tee to green. He will need to find that ball striking if he wants to stay in the mix going into Friday, and I have my doubts about his ability to stay in the hunt.
One player who was really rolling with his game during the Fall Swing was Aaron Wise. Unfortunately, Wise has stumbled into the new year with just one made cut and a top finish of 67th across four events. He has only gained strokes tee to green, and more specifically on approach in one of those four tournaments.
The former Oregon Duck posted a solid round of 3-under 69 on Thursday and will go into the second round just four shots back of the lead. My concern with Wise is that his numbers don't show a great improvement with his irons, which were just better than field average. It is encouraging to see him having gained better than a stroke on the field both off the tee and around the green, but I'll be taking a cautious approach on him the rest of the way until we see some results on approach.
Tyrell Hatton is another player at 3-under after the first round who didn't quite have it with the all-important iron game on Thursday. He lost just a bit to the field on approach in the opening round, but made up for it with a putter that added 2.52 strokes on the greens. Hatton's numbers are more concerning for me when I see the trend that had him losing strokes to the field in six of his final seven approach shots. He will need some work on the range to fix those issues before he tees it up on Friday morning, but I'll fade that quick fix going into the second round.
Strokes Gained Data for All Players in Round 1
How would you rate this article?