Updated BMW Championship 2022 Odds, Picks, Predictions for Collin Morikawa, Sungjae Im, More
Credit:
Andy Lyons/Getty Images. Pictured: Collin Morikawa.
Click arrow to expand 2022 BMW Championship odds via BetRivers


2022 BMW Championship Odds

| Golfer | Odds |
| --- | --- |
| McIlroy, Rory | +1000 |
| Cantlay, Patrick | +1400 |
| Finau, Tony | +1400 |
| Rahm, Jon | +1400 |
| Scheffler, Scottie | +1400 |
| Thomas, Justin | +1400 |
| Fitzpatrick, Matthew | +1600 |
| Zalatoris, Will | +1600 |
| Schauffele, Xander | +1800 |
| Morikawa, Collin | +2200 |
| Sungjae Im | +2200 |
| Hovland, Viktor | +2500 |
| Young, Cameron | +2500 |
| Burns, Sam | +2500 |
| Joohyung Kim | +3300 |
| Niemann, Joaquin | +3300 |
| Spieth, Jordan | +4000 |
| Lowry, Shane | +4500 |
| Hatton, Tyrrell | +4500 |
| Conners, Corey | +4500 |
| Wise, Aaron | +5000 |
| Davis, Cameron | +5000 |
| Homa, Max | +5000 |
| Matsuyama, Hideki | +5000 |
| Horschel, Billy | +6000 |
| Scott, Adam | +6000 |
| Harman, Brian | +6600 |
| Pendrith, Taylor | +6600 |
| Mitchell, Keith | +6600 |
| Henley, Russell | +6600 |
| Bradley, Keegan | +8000 |
| Theegala, Sahith | +8000 |
| Riley, Davis | +8000 |
| Varner III, Harold | +9000 |
| Poston, J.T. | +9000 |
| Si Woo Kim | +10000 |
| Munoz, Sebastian | +10000 |
| McCarthy, Denny | +10000 |
| Clark, Wyndham | +10000 |
| Pereira, Mito | +10000 |
| Stallings, Scott | +10000 |
| McNealy, Maverick | +10000 |
| Noren, Alexander | +11000 |
| Power, Seamus | +11000 |
| Bezuidenhout, Christiaan | +12500 |
| Grillo, Emiliano | +12500 |
| Kirk, Chris | +12500 |
| Hoge, Tom | +12500 |
| Kisner, Kevin | +12500 |
| Straka, Sepp | +12500 |
| Kyoung-Hoon Lee | +15000 |
| Mullinax, Trey | +15000 |
| Putnam, Andrew | +15000 |
| Steele, Brendan | +15000 |
| Kuchar, Matt | +15000 |
| Leishman, Marc | +15000 |
| Merritt, Troy | +15000 |
| Hadwin, Adam | +15000 |
| Moore, Taylor | +15000 |
| Tringale, Cameron | +15000 |
| Smalley, Alex | +17500 |
| Reavie, Chez | +17500 |
| Glover, Lucas | +17500 |
| Herbert, Lucas | +20000 |
| Spaun, J.J. | +20000 |
| List, Luke | +20000 |
| Kitayama, Kurt | +20000 |
| Hughes, Mackenzie | +27500 |
---
Even at the highest level, golf is a cyclical game. A player's performance ebbs and flows like the tide – or perhaps in a more visual analogy, it features all the twists and turns of a roller-coaster. Not just ball-striking or putting; even lucky breaks and good bounces tend to come in bunches – and fail to come in bunches, too.
I'm not specifically referencing Will Zalatoris here, but he certainly fits this narrative. He coulda/shoulda/woulda won two major championships this summer and another last year, if just one more putt had decided to squeeze into the edge of one more cup during each of those weeks.
As he recently said prior to winning last week's FedEx St. Jude Championship, "I would pay a lot of money for about an inch and a half in those three majors considering that I've basically missed out on three majors by three shots. But that's what motivates me. It's why I get up early. It's why even on off weeks I'm still grinding."
And therein lies the rub. Depending on your Google search, it was either Arnold Palmer or Gary Player or neither one of them who first coined the term, "The harder I practice, the luckier I get."
Surely, Zalatoris didn't practice par-3 tee shots which dance atop a rock wall border and stop there, but the idea is essentially that he's put himself in positions to win so frequently that at some point he gets into a playoff and one of those lucky breaks occurs, as it did during the third extra hole against Sepp Straka on Sunday. And while, no, he didn't hit the shot from those rocks that everyone wanted to see, simply having his ball stop there meant that Straka had to first play from the drop zone, giving Zalatoris the upper hand in his decision-making process.
For as much as we all study the analytics and metrics and stats which can help correlate player to course on a weekly basis, bettors sometimes need to take the roller-coaster effect into account, as well. There's no such thing as the law of averages, yet the Golf Gods often tend to counterbalance, ensuring those scales of justice find some equilibrium.
That's one of the reasons why I'd been on Zalatoris over the past handful of weeks and why, with just two events left in the current PGA TOUR season, I'm seeking other players who haven't quite gotten the results to justify their performance. Like a pitcher with a 2.50 ERA who owns a 6-10 win-loss record, at some point we can expect the oxymoronic "positive regression" to take place.
As such, I'm looking for those players who haven't quite gotten that bump from the Golf Gods yet this year. The most elite class of professional golf is often like a deli counter, which means our job is to figure out whose number is going to get called, so he can order up a big trophy.
And if you don't think every name gets called at some point, then you haven't been paying attention to the fact that even Delaware gets to host a mighty FedEx Cup playoff event.
Only some 30 miles from the greater Philadelphia area, Wilmington Country Club will play host to the BMW Championship for the first time. At 7,534 yards on the scorecard, it seems daunting, though we should remember that the PGA TOUR often – not always, but often – errs on the side of caution when setting up a new venue.
Sound familiar? This is the same script as last year's BMW host, Caves Valley, which similarly played lengthy, but yielded a pair of 27-under 261 scores over four days.
In fact, despite rotating through different courses, this tournament has had a winning score of at least 20-under (and at least 265 total strokes) in every year since 2015, save for the Open-ish 2020 edition, where a 4-under 276 winning number was a clear outlier.
With that in mind, I'm seeking players who can make birdies in bunches, in addition to those due for some positive regression – and it all leads me down a similar path as last week.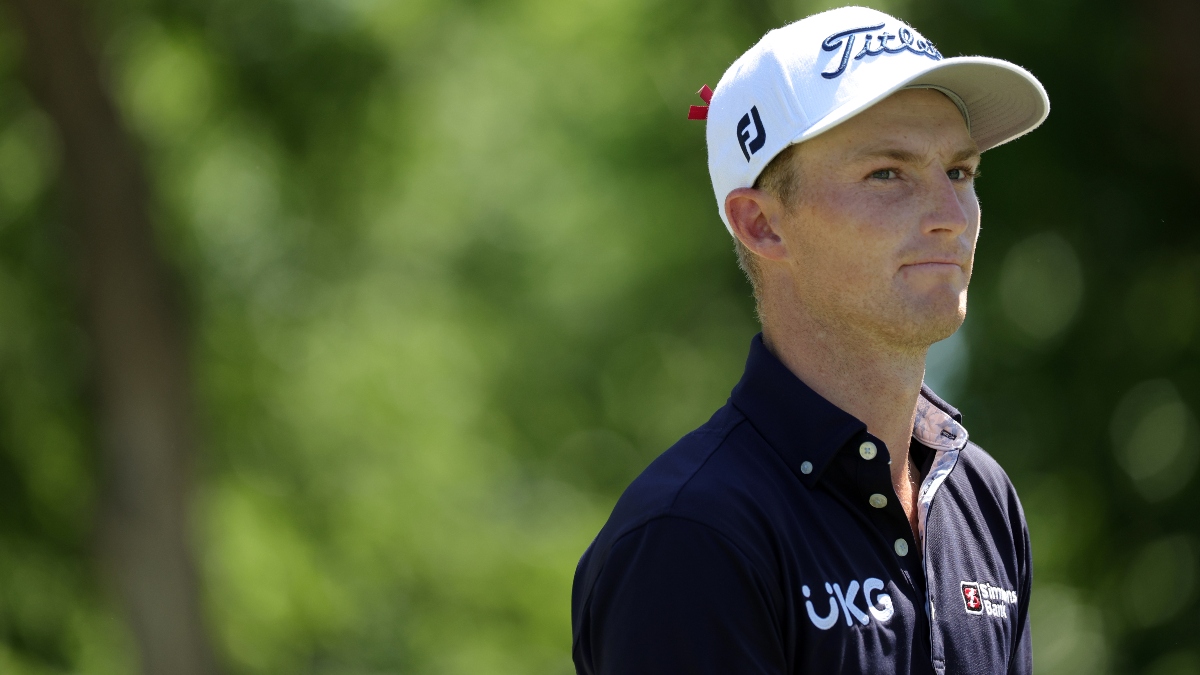 Bet the BMW Championship, Win $200 (No Matter What!)
---

Outright Winner
One player to win the tournament.
Collin Morikawa (+2000)
Only one player (Lucas Glover) posted more circles than Morikawa last week, who was my favorite outright in that preview, as well. (And yes, after a few weeks of picking Zalatoris, I also listed him as one of my favorite plays.)
There's no denying that Morikawa hasn't been the world-beater that he was in each of the last two years when he won major championships, but he hasn't been in the "slump" that some have suggested, either. One of the game's elite iron players, he ranks third in strokes gained on approach shots. He's also 30th off the tee and a very respectable (for a player not known for his flatstick prowess) 75th in putting. He owns five top-five finishes during this calendar year without a victory, including a T-5 at the FedEx St. Jude.
Quite simply, there were too many mistakes in his overall performance at TPC Southwind, as he counteracted those 22 birdies with a double and nine bogeys – and even some of the pars weren't great ones, as he missed putts from 6 and 3 feet down the stretch on Sunday.
That said, only two of those bogeys occurred in the weekend rounds, suggesting he figured out a way to at least clean up those errors. He also remains the prime candidate for that positive regression idea, as he's the lone player within the top-16 on the current OWGR who hasn't won a trophy at some point, somewhere, this year.
With just a 69-man field this week, odds aren't great for any of the big names, but this price – right around 11th on the board – feels like it offers a nice window of opportunity on a player who was close last week.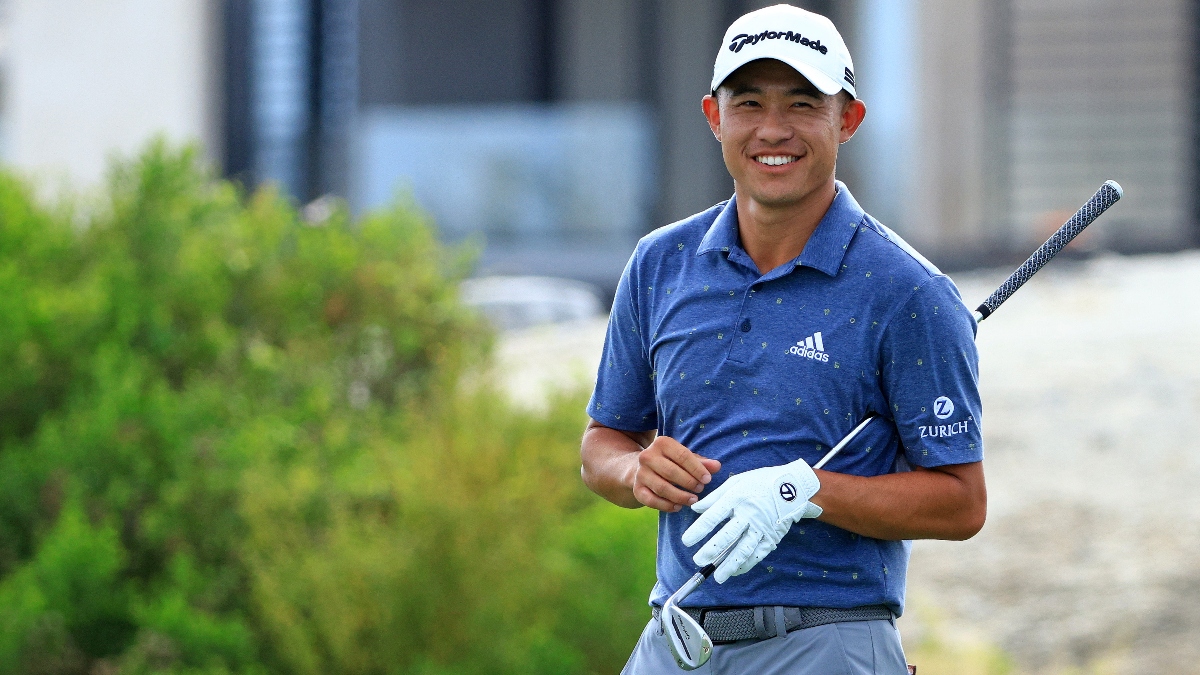 Bet Morikawa, Win $200 (No Matter What!)
---

Other OADers
Potential selections for one-and-done options.
Jon Rahm (+1400)
Like Morikawa, Rahm finished T5 last week without much fanfare and maybe without his best stuff, as the ball-striking was solid, but he ranked right around neutral around the greens and on 'em.
Rahm has been extremely quiet this year for a guy who might own as much talent as anyone. Since his Mexico Open win, when he entered as a big favorite and overwhelmed an inferior field, his results are: 48th-10th-12th-55th-34th-5th.
Nothing awful, nothing great. If that putter heats up a bit, though, watch out. Maybe a bit of a baby bump after the birth of his second child last week.
I get it: There's a good chance you don't have him left for OADs, but play him if you've got him. Considering he was often a shorter price in fields twice this size during the year, I certainly don't mind an outright play on him, as well.
Will Zalatoris (+1400)
Another player you've likely burned in OADs already, but one obviously playing with that "house money" perspective we so often like to see.
I've said for years that there are no floodgates in professional golf; as in, the question of, "Now that he's won at the highest level, do you think the floodgates are going to open?" Scottie Scheffler proved me at least a little bit wrong earlier this year, as those gates opened and stayed that way for a few months.
Scheffler's buddy from their formative years in the Dallas area, Zalatoris certainly has a bit of floodgates potential, as well. It's not hard to see him going back-to-back this week.
Max Homa (+3500)
Even if Caves Valley seems like a worthy comp for Wilmington, if we're limiting our choices to only venues from this year, it's difficult to not consider TPC Potomac, where Homa was victorious just a few months ago.
Fun fact: Even though he's just 29th in Strokes Gained: Off-the-Tee this season, Homa has gained strokes in this category in each of his last 13 starts. I have a feeling great driving is going to be an important metric again at this one, so it makes sense to look at him here.
Sahith Theegala (+9000)
It would be unproductive of me to only list a few stud options here.
For those who didn't save any elite players for this time of year, you might be scrambling to find someone – and as regular readers of my previews know, I think Theegala will be an elite option in the very near future.
I'll admit that it's a little concerning that in his last four starts, his R1/2 scoring average is 68.88 and his R3/4 scoring average is 71.33, but I do think that's all part of the learning curve.
Theegala has shown previously that he can still bring his best stuff to the weekend rounds, so I wouldn't be afraid to play him here in various formats.
---

Top-Five
One player to finish top-five
Sungjae Im (+350 for top-five)
After a pair of runner-up results at the 3M and Rocket Mortgage, Im "only" finished 12th last week, but it's clear he's playing some very solid golf right now.
A third-place finish at Caves Valley last year proves he can go low on a long, mid-Atlantic track, so Wilmington could be right up his alley. I don't mind sprinkling a bit on him for outrights, as well.
Top-10
One player to finish top-10
Aaron Wise (+450 for top-10)
As a former president once eloquently stated, "Fool me once, shame on you. Fool me … you can't get fooled again."
Couldn't have said it better myself.
I've been fooled by Wise on a seemingly weekly basis, but I remain a massive fan of his game and think he owns tremendous value in the betting marketplace. I might've been convinced to (finally) hold off on my Wise (or un-Wise) wagers, until he posted the best approach game performance of anyone in the field on Sunday afternoon.
Top-20
One player to finish top-20
Alex Smalley (+275 for top-20)
In a year that's given us a rookie class which includes Cameron Young, Tom Kim, Mito Pereira, Davis Riley and Theegala, among others, it's easy for a PGA TOUR freshman to get lost in the mix.
Simply reaching the second playoff event is an impressive feat for Smalley, who has been an impressive player and hasn't quite received enough credit for his performance. He's posted top-20 finishes in three of his last five starts and has shown a propensity for improving as each event progresses.
With no cut this week, don't be surprised if he quietly cashes these tickets once again.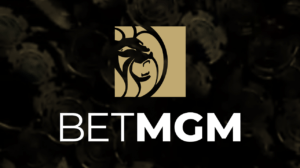 Bet the PGA TOUR risk-free up to $1,000.
---

DFS Free Bingo Square
A safe plug-and-play option for DFS.
Xander Schauffele
It's probably something which needs to be rectified, especially with a rival tour breathing down its neck, but there are very few times during the year when all of the PGA TOUR's best players are competing on back-to-back weeks. We do have that this week (and next), though, and I believe it offers an opportunity to play against recency bias from your fellow competitors.
I'd expect plenty of DFSers to chase the likes of Zalatoris, Rahm and Morikawa, while fading those who didn't fare well in Memphis. That includes Rory McIlroy and Scottie Scheffler, each of whom missed the cut, and Schauffele, who was a meager T57.
Don't let that scare you off. In his previous seven starts, he finished 18th or better in each of them, including a pair of victories.
Schauffele isn't too far removed from playing his best golf and tends to shine in limited-field, no-cut events. With ownership potentially lower based on last week's performance, I like the opportunity here.
DFS 'Dog
A lower-priced option for DFS lineups
Denny McCarthy
He's not exactly the lowest-priced option I've picked all year in this category, but there's a lot to like about McCarthy, whose position as one of the game's elite putters tends to overshadow his ball-striking.
The truth is that McCarthy has gained strokes with his iron play in eight of his last 12 starts. The Maryland native should enjoy some familiar surroundings in Delaware this week.
Don't limit yourself to only DFS, either; I like him for top-10 and maybe even top-five plays, as well.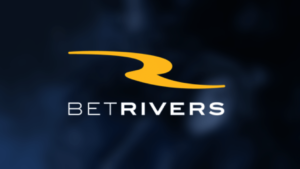 Get a Free $250 INSTANTLY To Bet the BMW.
---

First-Round Leader
One player to post the low score Thursday.
Joaquin Niemann (+3500 for FRL)
As I've often written in this section of the preview, I don't believe continually low first-round scores are some sort of coincidence. Whether some players prep better than others during practice rounds, or get more inspired to kick off the competition, or maybe feel less pressure on a Thursday, there's something to the idea of R1 scoring as a trend.
Niemann is fifth in this category this season and was 18th last season. We know he can obviously go low, so that's a nice convergence of objective and subjective takes which can lead us to playing him for FRL this week.
---

Matchup Man
One player who should beat comparable players.
Russell Henley (+5000)
Much like Morikawa, I'm going back to the well on this one, too.
Despite his missed cut last week, I believe Henley still owns a high floor without as much of a ceiling as some others at the same number.
Remember: With no cut this week, you only have one chance to win H2H bets, not two, so you're playing a guy for 72 holes, rather than fading the guy he's matched up against and hoping for a missed cut. Henley's ball-striking and (usual) lack of unforced errors make him a nice target here.
Also Receiving Votes
Other players who should provide value
Tony Finau (+1400), Shane Lowry (+3500), Keith Mitchell (+5000), Keegan Bradley (+6000), Brendan Steele (+8000), Trey Mullinax (+8000), Kurt Kitayama (+10000)
How would you rate this article?
This site contains commercial content. We may be compensated for the links provided on this page. The content on this page is for informational purposes only. Action Network makes no representation or warranty as to the accuracy of the information given or the outcome of any game or event.