2022 British Open: 10 Takeaways on Cameron Smith, Rory McIlroy, More
Credit:
(Photo by MB Media/Getty Images) Pictured: Cameron Smith.
Rory McIlroy was the player with the spectator support and the myriad of narratives and — as the most vocal protector of the status quo — perhaps the weight of golf's impending future seemingly resting upon his shoulders.
Cameron Smith was the one with the magical putter.
The 150th Open Championship, the greatest celebration of the game in its storied history, ended with Smith as the Champion Golfer of the Year following a brilliant final-round 64 which featured a back-nine 30 that included five consecutive birdies.
Let's get to my 10 takeaways from the week that was, starting with the Aussie's reaction when he first received the Claret Jug.
1) Of all the compelling statistics to come out of this week, the simplicity and ridiculousness of this one might be my favorite: A player with a mullet haircut had won this title more recently than a player from Australia. Smith, of course, followed in the footsteps of both John Daly and Greg Norman this week.
Here's one more: He joined Jack Nicklaus as the only winners of both The Open and the Players Championship in the same year. Upon receiving the 5 1/2-pound Claret Jug, he said, "Jeez, what a week. I'm going to fall apart here, I know …" He was right.
Within seconds, Smith became predictably teary-eyed. He was later asked what the difference is between the player who'd always been an up-and-comer and the one who's obviously arrived as one of the elite talents in the game.
"Toward the end of last year, I had a lot of chances and really didn't get over the line," he said. "I think that made me more eager, I guess, at the start of the year to really knuckle down and try and get over the line. For it to happen three times this year is pretty unreal. I really wasn't expecting that. I would have been happy with one. So, yeah, just lots of hard work and keeping at it."
Those who are close with Smith have told me for a long time that he owns a bulldog-type mentality, that he loves the thrill of competition and thrives when he has a little chip on his shoulder. Maybe it helped that the St. Andrews crowds were so pro-McIlroy. It certainly helped that Smith was playing with his back against the wall, needing to come from behind on Sunday's back-nine.
2) Over the past decade, with the help of increased strokes gained data, we've learned that the long game is essentially more important than the short game — or at least that proficiency in the former is more sustainable than the latter. Edoardo Molinari, who plays on the DP World Tour, once explained it to me thusly: "Do you think you could beat me in a long drive contest?" (My easy answer: Hell no.) "How about closest to the pin from 150 yards?" (I could always get lucky, but I'd still be at a major disadvantage.) "What about a putting challenge from 10 feet away?" (This seemed the most logical, as I could somehow make one, while he could miss.)
He explained to me that this opinion has been basically backed up by analytics, explaining the sustainability of the long game. Too often, though, in recent years, we've collectively laughed off the old "drive for show, putt for dough" crowd, as if putting "doesn't matter" somehow. Smith might be an anomaly in that his continued putting prowess has endured, as he once again led the field in strokes gained putting this past week. Speaking of which, while his quintet of birdies to start the back nine will get all the attention, it was his up-and-down with the flatstick to save par on the 17th hole which might have been the most important two shots for him down the stretch.
3) As McIlroy stood on the first tee prior to playing in the final pairing on Sunday afternoon, the tournament motto hovered above him, lingered in front of him and hung in the air, as if we were watching a movie about his life and the director was employing some unsubtle text to help push the storyline.
"EVERYTHING HAS LED TO THIS" it read on the grandstand behind the 18th green and again just beyond the first green. That's a hell of a slogan and depending on which player was facing it at any given moment, it could change the entire context.
For McIlroy, the insinuation was that "everything" included the past eight years of failing to win major championships, the 16 top-10s since then and the three top-10s over the past few months alone.
Or that "everything" referred to his continued unfaltering support of the PGA TOUR.
Or maybe even that "everything" was in relation to his maturation as a person, from a player who once wore a bracelet which read "FTB" in reference to his critics, to one who now wears a bracelet which reads "POPPY" for his young daughter.
When McIlroy had completed his bogey-free round of 2-under 70 in sole possession of third place, that phrasing took on a much different meaning. As he trudged off the final green, his latest, greatest close call at a major opening a fresh wound amongst the scar tissue, "EVERYTHING HAS LED TO THIS" suddenly sounded a whole lot less hopeful.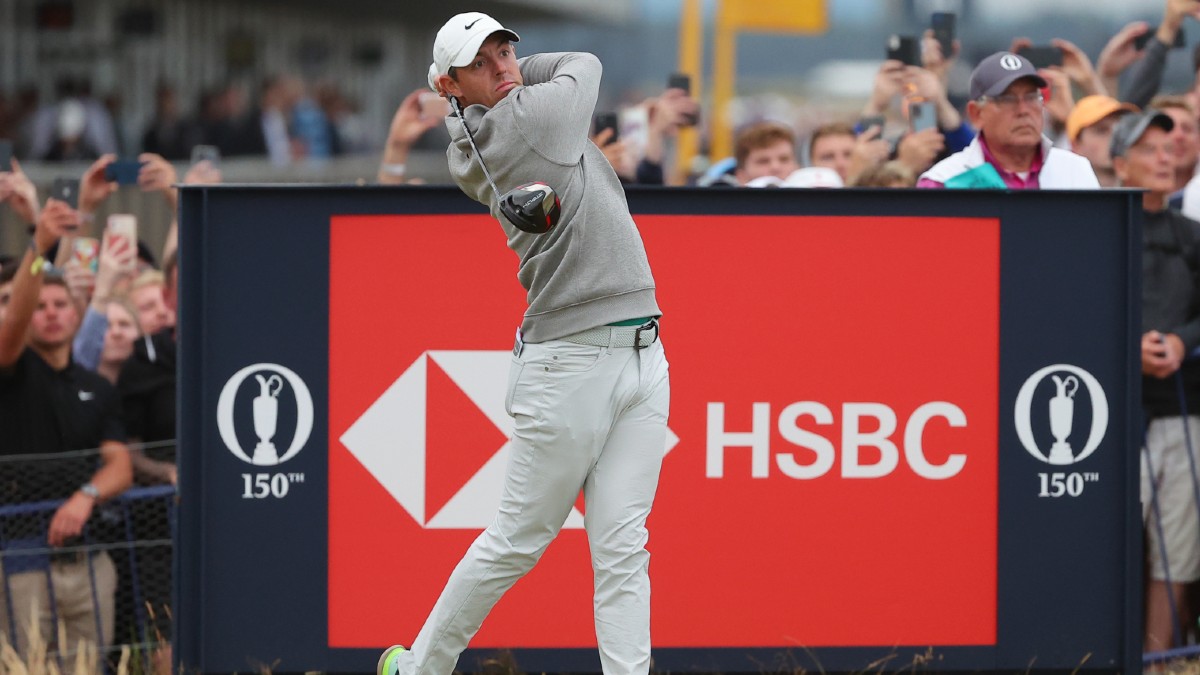 4) During the early part of NBC's telecast on Sunday, commentator John Wood reported that McIlroy had received a text message — or maybe a series of them — from Tiger Woods the previous night.
This is hardly a surprise. I spoke with McIlroy a few weeks ago and he told me that he and Woods text or speak just about every other day. Woods' message: Don't make any mistakes, don't three-putt, shoot 68 and you'll win.
The advice turned out to be half-right. McIlroy literally didn't make any mistakes, as he hit all 18 greens in regulation, but took more strokes with his putter than the other 13 clubs in his bag combined. And as it turns out, a 68 would've placed him in a playoff with Smith. What became obvious to me while watching the middle and late part of the round — when Smith was charging and McIlroy was treading water — is that it's so difficult for a contender to play a blend of aggressive and conservative golf, essentially trying to play offense and defense at the same time. It's the very reason why it so often appears easier to win a major championship in come-from-behind fashion as opposed to with the lead.
Smith got it in his head that he needed to step on the gas pedal at the turn and that's exactly what he did as he went on a birdie barrage. McIlroy didn't choke this away by any means, but he did struggle to change that mentality from "don't make mistakes" to "gas pedal." In other sports, a player can call a timeout, then regroup with his coach and teammates on the sideline. There are no timeouts in golf, of course, but McIlroy could've used one at some point, just to refocus his energies and readjust his strategy.
5) If Cameron Young didn't already have Rookie of the Year honors locked up beforehand, he does now. That's saying something, as this is a season which has produced a freshman class that also includes Mito Pereira, Sahith Theegala and Davis Riley. But the truth is, Young has been far and away the most consistent talent, with his runner-up finish at The Open now giving him a half-dozen top-three results this season.
The most impressive part of this collection of finishes is that they've come on six wildly different courses at six wildly different tournaments — the Sanderson Farms, Genesis Invitational, RBC Heritage, Wells Fargo, PGA Championship and now The Open Championship.
He also might be the current purveyor of the game's greatest poker face. Other players — McIlroy is a prime example — let their play seep into their body language. You don't need a leaderboard to know how they're playing, just look at them and you'll know. Young, though, allows absolutely nothing on the course. Whether he's just posted eagle or double-bogey, whether he's leading the tournament or about to miss the cut, he wears the same stoicism across his face the entire time. I like that.
It might not make him the most fun player to watch, as he's seemingly devoid of emotion inside the ropes, but I'm a big fan of the ability to remain cool, calm and collected at even the highest highs or lowest lows on the course.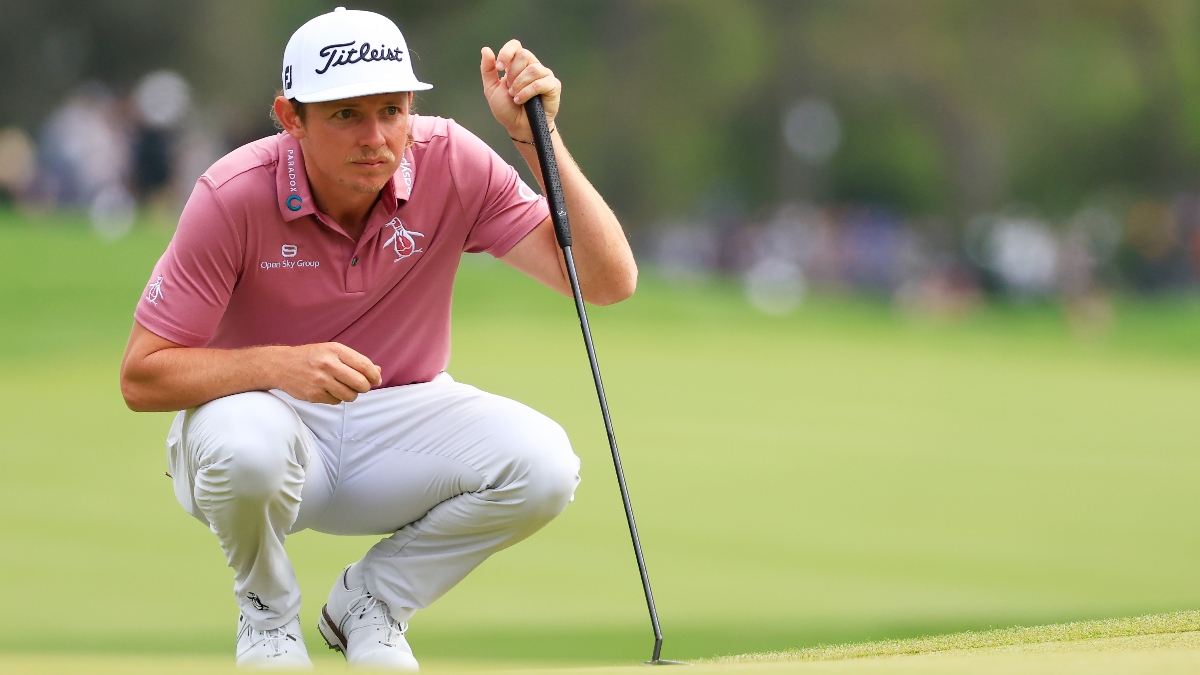 6) That was an absolute disappearing act from Viktor Hovland on Sunday and speaking of body language, he looked like he wanted nothing to do with competing for a major championship title on the game's biggest stage. Maybe it was a bit of a surprise that Hovland was in this position in the first place, as he hadn't finished in the top-10 at an event in four months and had never finished inside the top-10 at a major.
Call it an easy crutch to bring up the biggest detriment in his game, but the fact that he's reached such elite-level status while ranking dead-last around the greens this season is simply fascinating. This week, when greens were hard to miss and wedges were often shelved in favor of putters when they were missed, Hovland ranked fourth in the field in this statistic.
What does it all mean? Well, maybe he can only play links courses from now on, though that doesn't sound like a great option. Instead, for the time being, I think this title contention was more outlier than the impending norm. Smith became the latest first-time major champion and if I'm picking the next one, despite Hovland's contention this weekend and ball-striking abilities, I'm probably bypassing him in favor of some other, more well-rounded players who have gotten themselves into the mix at these events more often.
7) We all knew this was coming. A week-and-a-half ago, when the 10-day forecast for St. Andrews called for warm temperatures and sun with little rain or wind, the easy prognosis was that scores would be low throughout the four days of competition.
And they were, in relation to par, at least, with Smith winning at 20-under and 20 players in double-digits under par. All of which led to some social media boo-birds referring to the Old Course as "too easy" or "obsolete" against today's golfers and their expansive technology. For my money, though, such a takeaway is much too obtuse — it fails to examine beyond the red numbers next to the players' names atop the leaderboard.
This is another example of how par just doesn't matter. If the R&A someday wants to rewrite history — they won't, by the way — and call this course a par-68 with no par-5s, then the winning score would've been a mere 12-under and there wouldn't be any bellyaching about it. The course offered a tremendous variety of easier holes and tougher holes, green lights and red lights, risk-reward options that took some thought process.
Don't get me wrong: I would've loved to have seen part of this tournament under some weather duress, with 40 mph winds or sideways rain, but this has always been the R&A's way. Set up the course how they want it to play and let Mother Nature dictate the scoring. After making her presence felt at the first three majors of this year, Mother Nature took this one off and scoring was lower than usual. This part is true. Let's not, however, try to read something into that which isn't there. Rumors of the Old Course's demise have been greatly exaggerated, as anyone who watched all week can understand.
8) After the wild weekend we just witnessed, it's hard to believe Woods' sendoff occurred just two days earlier, but it was a fantastic scene, as he crossed the Swilcan Bridge with tears in his eyes, a man who's clearly gained perspective about what this all means. He certainly didn't have his best stuff on the course — and there's an excellent chance he never will again — but he was at his most eloquent in speaking about what this tournament and this course have meant to him. I wrote about it here.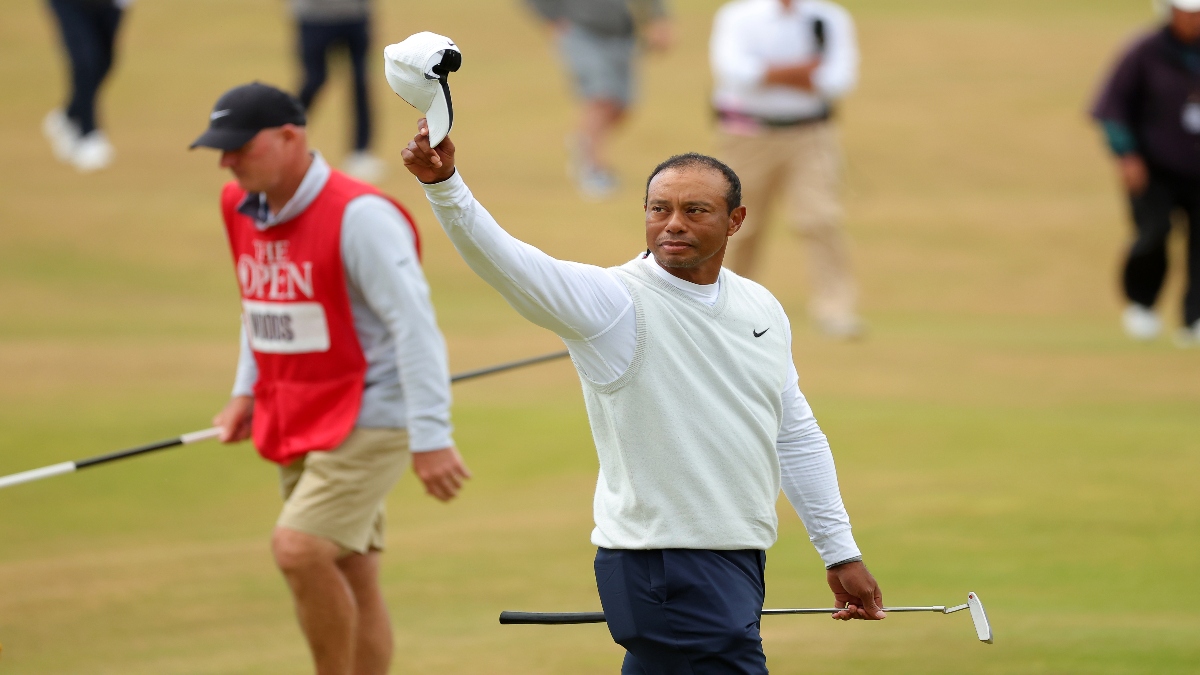 9) For the first time in history, the four winners of the men's major championships were all in their 20s this year, as Scottie Scheffler (25 at the time of his win), Justin Thomas (29), Matt Fitzpatrick (27) and Smith (28) averaged just over 27 years old when they claimed their titles.
While it was nice once again during a major to enjoy a brief respite from the constant LIV Golf news which continues to muddy the professional golf landscape, there's a connection to be made from these major champions to the rival league.
Players such as Graeme McDowell and Pat Perez have suggested the PGA TOUR is simply too hard for a 40-something who is trying to hang with players nearly half his age and this serves as a great example.
Forget the money, forget the 54-hole events, forget everything else about LIV but the competition –- and yes, I realize that LIV competition sounds oxymoronic. The fact is that players like these –- not to mention Phil Mickelson, Lee Westwood, Ian Poulter and others –- understand it's becoming more difficult to compete against younger, hungrier, healthier players on a regular basis. That's more of an explanation, not an excuse, for why LIV is so intriguing to a player late in his career.
It's going to remain a massive story, too, as it's been reported that European Ryder Cup captain Henrik Stenson could be headed there soon, as could — maybe? –- another player with some new hardware …
10) Speaking of the rival golf tour, I had one player recently tell me, "If a guy says he isn't going to LIV, then he might be going to LIV. If he says he might be going to LIV, that means he's definitely going to LIV."
All of which leads to Smith's post-round interview session with the assembled media, during which there was an elephant in that room, too. When one reporter asked Smith about circulating rumors that he was prepared to join Greg Norman's venture, the man sitting with the Claret Jug scolded him and replied, "I just won the British Open, and you're asking about that. I think that's pretty not that good."
When the reporter followed up with a second inquiry, Smith offered, "I don't know, mate. My team around me worries about all that stuff. I'm here to win golf tournaments."
While it might've seemed a tad gauche to ask this of Smith directly after his most momentous victory, his answer obviously wasn't a no. While he later intimated to Golf Channel that he's looking forward to competing in next month's Tour Championship, the speculation is already running rampant.
Losing the likes of Dustin Johnson, Bryson DeChambeau, Brooks Koepka and Patrick Reed was already enough of a kick in the teeth for the PGA TOUR. If it loses the reigning winner of its flagship event, a guy who makes his home right down the street from Ponte Vedra Beach headquarters, that could serve as a massive turning point in the future of both tours and what might happen moving forward. It all remains conjecture for now, but Smith's words didn't do much to quell those rumors.
How would you rate this article?
This site contains commercial content. We may be compensated for the links provided on this page. The content on this page is for informational purposes only. Action Network makes no representation or warranty as to the accuracy of the information given or the outcome of any game or event.