2022 PGA Championship: Rory McIlroy Finally Starts Major Championship How He Usually Finishes
Credit:
David Cannon/Getty Images. Pictured: Rory McIlroy.
TULSA, Okla. — When Rory McIlroy won his first major championship title at the 2011 U.S. Open, he started with a 65.
When he won the PGA Championship one year later, he posted an opening 67. And when he won both The Open Championship and the PGA in 2014, he began with 66 each time.
It isn't difficult to connect the dots to find an explanation as to why he hasn't claimed one since then.
Entering this week, his previous six major appearances commenced with scores of 75, 76, 75, 70, 70 and 73. That's a first-round scoring average of 73.2, more than seven strokes higher than during those four victories.
"It's not as if I went out with the mindset in those four tournaments of, 'I'm going to go out and shoot 65 the first two days and let them all come and catch me,'" he said earlier this week in advance of the 104th PGA Championship. "It just sort of happened."
While it might not be a requirement for McIlroy to go low on a major championship Thursday in order to win, he's proven that it's a whole lot better for his overall chances to post a round in the mid-60s than something well over par, which helps explain why there should be so much optimism for him to break that eight-year drought here at Southern Hills Country Club after a 5-under 65 to kick off his week.
To be painfully honest, this was a round which recalled so many of his final-round leaderboard climbs in recent years, like the closing 64 he shot just last month at the Masters.
Playing alongside Tiger Woods and Jordan Spieth in a morning tee time which saw the conditions grow windier and firmer as the round continued, Rory reeled off four consecutive birdies on his first nine holes, added two more on the second nine, then after a pair of bogeys, closed with a seventh of the day to find himself atop the leaderboard, seemingly primed for a title contention at the year's second major.
"No, no," he joked with a smile. "I'd rather shoot 74 and try to make the cut tomorrow."
His sense of humor clearly intact, McIlroy sounded like a player who knows exactly how important it is to step on the gas pedal in the early going.
"Just happy when you get off to a good start like that," he explained. "Sometimes you can maybe start to be a little careful or start to give yourself a little more margin for error, but I stuck to my game plan."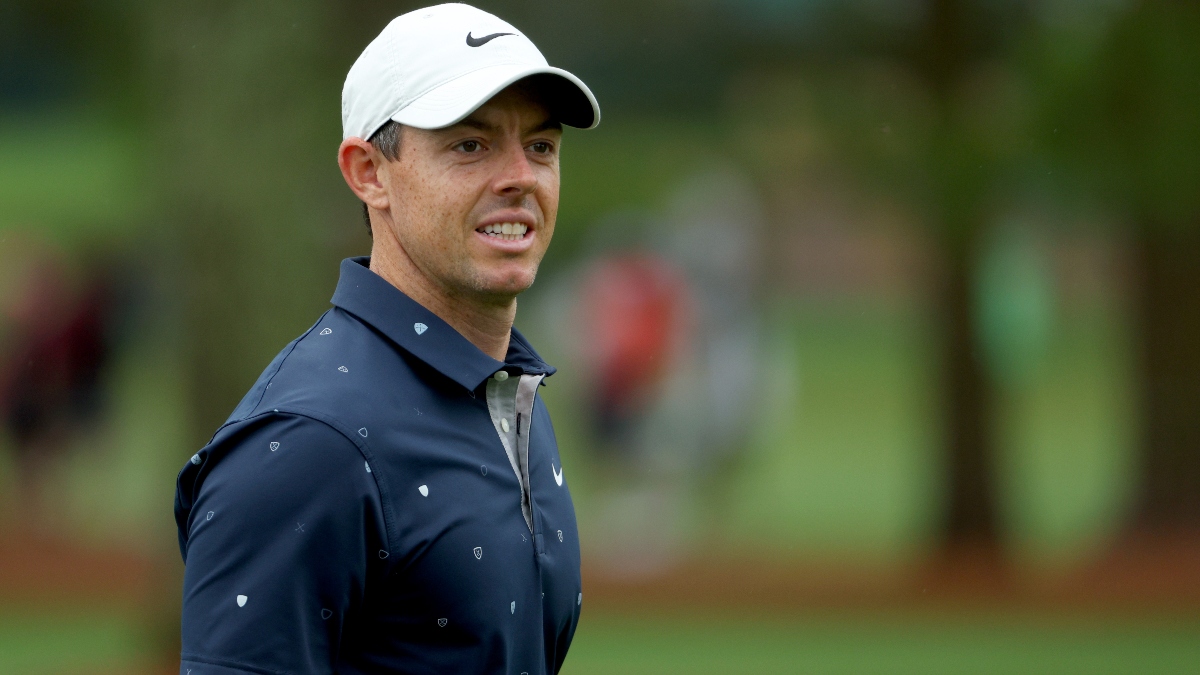 Bet Rory McIlroy, Win $200 (No Matter What!)
It was almost as if he was foreshadowing this exact scenario early in the week.
During his Tuesday press conference, McIlroy explained the necessity for getting off to a good start – not just this week, but at any major championship. If the rest of the golf world understands his struggles in these opening rounds over the past few years, well, we'd better believe that he's keenly aware of it, too.
"I think over the past few years, the things that have stopped me from getting in contention or being able to win these majors is big numbers and shooting myself out of it sort of early," he said. "Look, I'd love to go out those weeks and get a lead and build on it, but that unfortunately isn't going to happen all the time."
He's right about that. Even for a player of McIlroy's outsized talent-level and invaluable experience, the weight of expectations can feel a bit heavy, especially when there's been so much focus on these early-event foibles which have left him trying to play catch-up on so many of these occasions.
Since that last major title, his Thursday totals at these four events have included two 75s, a 76, 77, 78, 79 and even an 80.
Anyone who has watched him play effortlessly on a major championship weekend — his recent rally at Augusta National serving as the latest, greatest example — has invariably thought, If he can play this well on a Sunday, why can't he do it on a Thursday?
Undoubtedly, Rory himself has internalized this same sentiment.
McIlroy is certainly capable of going low; we know this much. It's not a matter of some lack of physical or technical tools for one of the world's most skilled players.
If these slow starts, then, are indeed some sort of mental hurdle, he unequivocally leapt over that barrier on Thursday morning, posting his lowest first-round total at a major since that initial victory at the U.S. Open nearly 11 years ago.
Of course, this wasn't even half the battle.
McIlroy is just one-quarter of the way to this week's goal, breaking that lengthy drought to win a fifth major title.
If it happens, he'll undeniably point to this torrid opening round as the kickstart he needed to return to the winner's circle. If it doesn't, though, those questions will linger, perhaps less about why he can't begin with a better round and more about why he can't close out his long-elusive next major victory.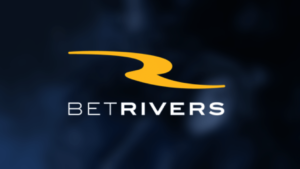 Get a Free $250 INSTANTLY To Bet the PGA Championship.
How would you rate this article?
This site contains commercial content. We may be compensated for the links provided on this page. The content on this page is for informational purposes only. Action Network makes no representation or warranty as to the accuracy of the information given or the outcome of any game or event.