2022 PGA Championship: Players React to Phil Mickelson's 'Sad, Unfortunate' Absence
Credit:
Sam Greenwood/Getty Images. Pictured: Phil Mickelson.
TULSA, Okla. — Just outside the expansive merchandise pavilion at Southern Hills Country Club, among a group of large canvas posters celebrating each of the recent PGA Championship winners, is one of Phil Mickelson clutching the Wanamaker Trophy, a satisfied grin etched across his face.
It exists as one of the only tangible memories on property of the defending champion's historic victory at this tournament last year.
He might be out of sight, but he's hardly out of mind.
According to all accounts, Mickelson elected not to compete in this week's event, just as he did for last month's Masters and every other PGA TOUR-sanctioned tourney since late January.
"It's the elephant in the room, obviously getting a lot of attention," PGA of America CEO Seth Waugh said Tuesday. "He's not here. It's his choice. He and I have had some conversations before, during and after, and I can really say that on Friday his camp called and said he's not ready to play. Obviously, we respect that. We understand it."
In the wake of Mickelson's efforts to recruit fellow players to join the rival LIV Golf league and his ensuing apology, the six-time major champion has gone AWOL, keeping everyone guessing as to his next move — and those fellow players trying to answer the questions.
"Phil has said some things that I think a lot of us who are committed to the TOUR and committed to the legacy of the TOUR have pushed back against, and he's taken some personal time, and we all understand that," Tiger Woods said. "But I think that some of his views on how the TOUR could be run, should be run, been a lot of disagreement there.
"But as we all know, as a professional, we miss him being out here. I mean, he's a big draw for the game of golf. He's just taking his time and we all wish him the best when he comes back."
"Unfortunate, sad," Rory McIlroy said when asked of Mickelson's absence. "This should be a celebration, right? He won a major championship at 50 years old. It was possibly his last big, big moment in the game of golf. I think he should be here this week and celebrating what a monumental achievement he achieved last year.
"It's unfortunate. It's sad. Yeah, I don't know what else I can say."
The news cycle of our current society moves quicker than it ever has before, but we can still be shocked by the warp speed timeline that showed Mickelson going from the ultimate People's Champion just 52 weeks ago to some sort of persona non grata today.
As for the next time we see Mickelson in a public setting and perhaps competing in a golf tournament, it could very well be at the initial LIV Golf event in London next month. Or the U.S. Open, one week later.
Or maybe even both. Or neither.
Any thoughts as to his future is simply speculation right now. What we do know is about the same as his peers know right now.
"He's a good friend of mine," Jon Rahm said. "He's got to do what's best for him. That's all I can say. I can't say it makes me unhappy. As long as he's doing what is best for him, I can't truly say I'm unhappy."
If there's one player who succinctly summarized the overall feeling toward Mickelson right now, it was Brooks Koepka, who opined on his absence as only he can do.
"[He's] not here. There's not really much else I can say."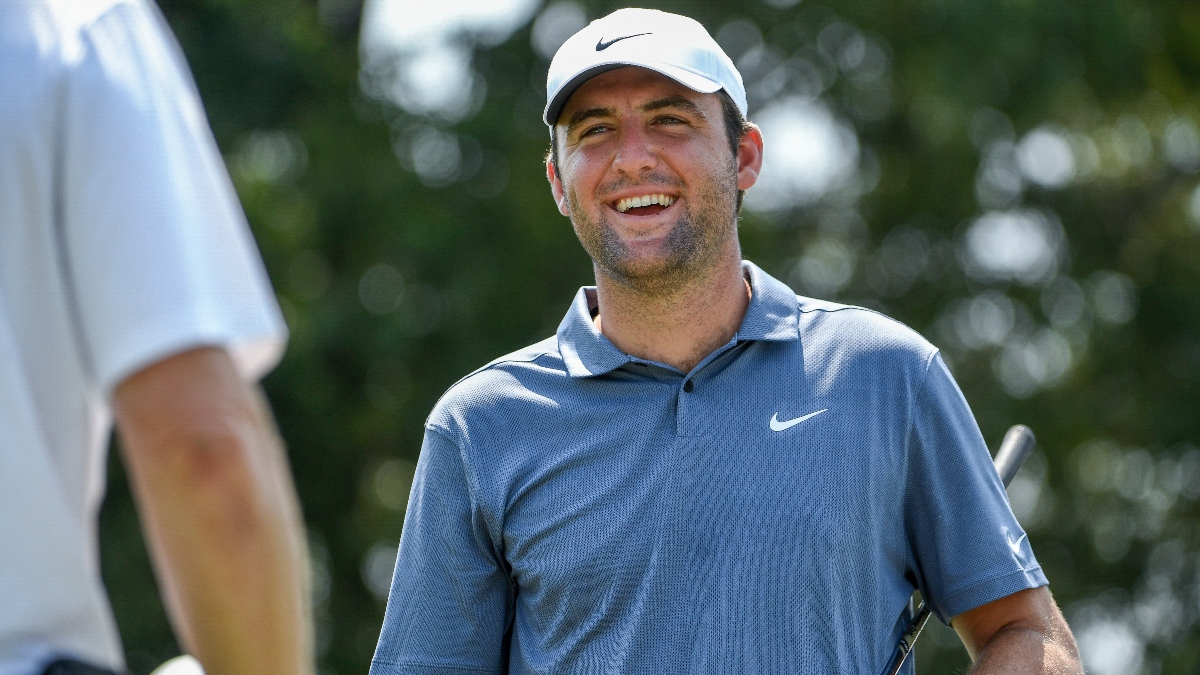 Bet the PGA Championship, Win $200 (No Matter What!)
How would you rate this article?
This site contains commercial content. We may be compensated for the links provided on this page. The content on this page is for informational purposes only. Action Network makes no representation or warranty as to the accuracy of the information given or the outcome of any game or event.