2022 PLAYERS Championship: 10 Takeaways from TPC Sawgrass on Cameron Smith, Viktor Hovland, More
Credit:
Sam Greenwood/Getty Images. Pictured: Cameron Smith.
All it took was 107 hours and 9 minutes for us to finally declare an official winner at THE PLAYERS Championship, as Cameron Smith outlasted – the only word for it, really – the competition to claim the biggest victory of his burgeoning career.
Golf's longest week had a little bit of everything – and way too much of some things – as the champion was crowned on Monday evening.
Let's get to 10 takeaways from the PGA TOUR's flagship tournament.
Bloomin' Onions
The main takeaway on Smith after this week might simply be that he's really talented – among the world's best players, by any measure.
While his short game and putting garner plenty of attention, his ball-striking numbers are similarly impressive. If you're keeping track at home, that's a decent combination.
Perhaps the better takeaway, though, is that Smith tends to play his best golf in the most high-pressure situations. He finished in a share of fourth place at his first ever major, he's been top-10 in three of the last four Masters tournaments and while it's tough to insist that there was much pressure in Maui when 34-under par got him the title two months ago, he did hold off the world's No. 1-ranked player in the process at the Sentry Tournament of Champions.
It's obvious that Smith owns some serious onions, as Bill Raftery might say during this college hoops season. (Or bloomin' onions, in honor of his Aussie heritage.) Whenever a player wins a big-time title, we tend to discuss his long-term ceiling.
To me, it's less about Smith's world ranking or overall consistency and more about his ability to close out some bigger tourneys. He's now firmly on the list of best players without a major championship, but it might not be long before he erases his name from that one, too.
An All-Around Victory
I mentioned it in that truncated intro at the beginning of this column, but if you don't remember this week's event for the guy with a mullet winning the title, then you'll undoubtedly remember it for the uncharacteristic weather delays which led to a week filled with stops and starts. The second round didn't end until Sunday afternoon and the final round didn't end until Monday evening.
It was hot, it was cold; it was rainy, it was dry; it was windy; it was calm. We've witnessed plenty of weather issues at plenty of tournaments over the years, but I'm not sure I can recall one which had so many different issues within the confinements of the four competitive rounds.
Again, that's just another endorsement of Smith's game. We've long known that TPC Sawgrass is a course which tests all aspects of a player's game. In these conditions, which similarly provided an all-around test, it's a testament to the champion.
The Dirtiest Dozen
Look, you don't need me to tell you that betting on golf ain't easy. If you're reading this, there's a pretty good chance you've already figured that out on your own.
But sometimes it's, well, even less easier than other times. Not that Smith wasn't a popular play, but you certainly could've put together a list pre-tournament for outrights, props and DFS selections that included these dozen players: Collin Morikawa, Brooks Koepka, Patrick Cantlay, Xander Schauffele, Jordan Spieth, Matt Fitzpatrick, Talor Gooch, Tony Finau, Lee Westwood, Gary Woodland, Marc Leishman and Adam Scott. That's a seemingly nice combination of some superstars, some players in good form and some with solid course history.
Well, guess what? All 12 of 'em missed the cut this week. There ain't nothing easy about it.
The $2 Million Man
Still don't believe me? OK, here's Part II of Betting on Golf Ain't Easy: Entering this past week, Anirban Lahiri was ranked 322nd in the world and hadn't finished better than T-40 in his last 14 starts, including MCs in half of those.
How little confidence did the public have in him? Holding the lead entering Monday, with 27 holes remaining, he was a mere eighth on the odds board; with the lead entering the final round, he was just slightly shorter than even-money to claim a top-10.
And yet, Lahiri showed some serious guile himself, especially down the stretch, as he birdied the 17th hole, hit a brilliant drive on 17 and very nearly chipped in on 18 to force a playoff.
Instead, he walks away with more than $2 million – though I can't imagine there are too many bettors walking away with anything much from tickets on him pre-tourney.
Short On Short Game
What Viktor Hovland has done over the past few months is nothing short of amazing. Entering this one, he'd finished top-five in five of his last six worldwide starts and seven of nine, then posted a T9 here.
That's not the amazing part, though. No, the fascinating part is that he's accomplished all of it while simultaneously remaining one of the game's worst around the greens, having entered THE PLAYERS at 216th (out of 217) in Strokes Gained: Around the Green. That disadvantage reared its ugly head once again Monday, when he climbed into third place and nearly drove the 12th green, then chipped through it, left his next one short and wound up with an untimely bogey.
Hovland is one of the world's greatest outliers – or anomalies – as most players within the top 10 don't really have a true weakness within their games, but he very obviously does. That's the downside of it.
The upside is that if he can somehow turn around his short game, he's very possibly going to be the best player in the world. He's not too far off right now.
Battling Back
For a little while there on Monday afternoon, it looked as if Keegan Bradley had a chance to join a pretty exclusive list that includes only Tiger Woods, Phil Mickelson, Rory McIlroy, Justin Thomas, Jason Day, Adam Scott and Henrik Stenson.
Those are the seven players who have won a major championship, THE PLAYERS, a WGC and a FedEx Cup playoff event.
It didn't happen, as Bradley finished solo fifth, but he should be commended for overcoming not only the worse end of the draw, but a two-stroke penalty for incorrectly replacing his ball after it moved on the green earlier in the week. Those are the kind of things which might've thrown him off earlier in his career, but he should be applauded for battling back to the point where he was tied for the lead on the back-nine and gave himself a chance.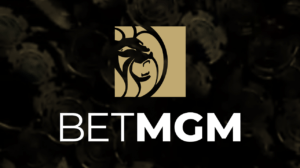 Bet the Valspar Championship at BetMGM and get a risk-free bet up to $1,000.
Some Fine Whine
There's been plenty of bitching and whining from PGA TOUR players over the past two weeks. Some of it is justified; some of it is just what it seems. (When I asked Rory McIlroy to clarify whether his explaining was misconstrued as complaining after the Arnold Palmer Invitational, he said, "It wasn't misconstrued, I was definitely complaining.")
I do believe there's a disconnect between players offering their opinions when asked – or perhaps just venting their frustrations – and the public largely believing that those playing golf for a $20 million purse should never have a negative outlook on anything.
I think the main realization that most outside observers should have is that players might whine about being on the wrong side of the draw or playing in bad weather, but those are just frustrations. The complaining comes more when they believe conditions are "unfair," which results when bad shots are penalized, but good shots aren't necessarily being rewarded.
Paint It All Transparent
From Thursday on, the word of the week might've been "weather," but prior to the opening round, the biggest buzzword was "transparency." As in, should the PGA TOUR show more of it, in everything from disciplinary measures to end-of-season vote totals?
I've always been a major proponent of transparency – and not just from a voyeur perspective. It would behoove the powers-that-be in Ponte Vedra Beach, Fla., to make more public announcements, so as to quash any speculative conspiracy theories.
Case in point: Right now, there's plenty of conjecture over whether Phil Mickelson is suspended. I don't understand why the TOUR would prefer conjecture over transparency – and I'm not the only one.
"I think the one thing that the TOUR in general could do a better job at is transparency," McIlroy said pre-tourney. "I think transparency and maybe it not being as closed a shop. I've always felt that a few of the bans or suspensions, I think that should all be announced. I think that should be more transparent. I've always said that."
When asked to comment on that, commissioner Jay Monahan actually went the humorous route, declaring, "I would just say effective immediately, Rory McIlroy is suspended."
When he got serious, though, Monahan didn't wave off the suggestion: "Listen, Rory is a member of our policy board. He's a player director. That's something that has been raised in the past, and if that's something that a member of our board feels strongly about, rest assured it's a conversation we'll have with our Player Advisory Council and ultimately our board. That's the way the system works. It's a criticism that has been lobbied against the PGA TOUR through the years, and I think we always have to be open to evolving."
Do it, commish, for the good of the TOUR and the good of the game. There's nothing wrong with a little evolution.
Augusta Is Coming
The Masters is just three weeks away.
I repeat: The Masters is just three weeks away.
Whether you're firing a few futures bets or just compiling a mental list of players you like for the year's first major, allow me to offer a little advice based on the old axiom that you can't find your game when driving down Magnolia Lane.
Over-50 guys like Bernhard Langer and Fred Couples notwithstanding, those who find their names on the Masters leaderboard are almost always players who have popped up on other leaderboards over the first three months of the year. We'd all love to find the longshot with massive odds who could win the green jacket, but the smartest strategy might be to simply study the results and stats and find those who have been playing at a high level entering that week.
Gold Jacket, Green Jacket…
Speaking of jackets… After a week of watching Gold Man virtually play his way around TPC Sawgrass, even mimicking Tiger Woods' famous "better than most" putt, it's painfully obvious that the PGA TOUR needs to up the ante a bit.
No, I'm not suggesting that $3.6 million to the winner isn't enough. That's a massive haul. But maybe it's time that THE PLAYERS champion also receives a jacket like the Masters champ. And if so, there's only one color it could ever be – a gold one, Happy Gilmore-style.
How would you rate this article?
This site contains commercial content. We may be compensated for the links provided on this page. The content on this page is for informational purposes only. Action Network makes no representation or warranty as to the accuracy of the information given or the outcome of any game or event.