2022 Presidents Cup Betting Guide & Expert Picks: How to Bet This Week's Event With a Massive Favorite
Credit:
Warren Little/Getty Images. Pictured: Justin Thomas at 2019 Presidents Cup
The 15th Presidents Cup starts Thursday morning at Quail Hollow Club in Charlotte, North Carolina.
The United States Team is heavily favored, but Jason Sobel has found several ways to find value in this event nonetheless.
Check out his picks and analysis below.
If you're reading this right now, you're probably seeking a way to bet this week's 2022 Presidents Cup, which is a task more easily said than done.
Oh, sure. Those markets are available, but they come with a twist: The U.S. team, which owns an 11-1-1 overall record in this event, is littered with superstars and playing on home turf, while the International side, already a huge underdog, lost a few LIV-be-gone big names along the way, helping further cement that 'dog status.
Hence, the twist: The Americans are -700 outright in most books while the Internationals are right around +700.
Unless your name is Biff and you're carrying an almanac back to the future, it's difficult to recommend any side in any event at -700 odds, no matter how much you believe in they're going to win. By the same token, the contrarian play of the underdog at +700 doesn't seem like smart money, either.
So, how do you bet this thing? Glad you asked.
Let's get into a bunch of ways we can still turn a profit without having to lay such massive juice or play such a longshot.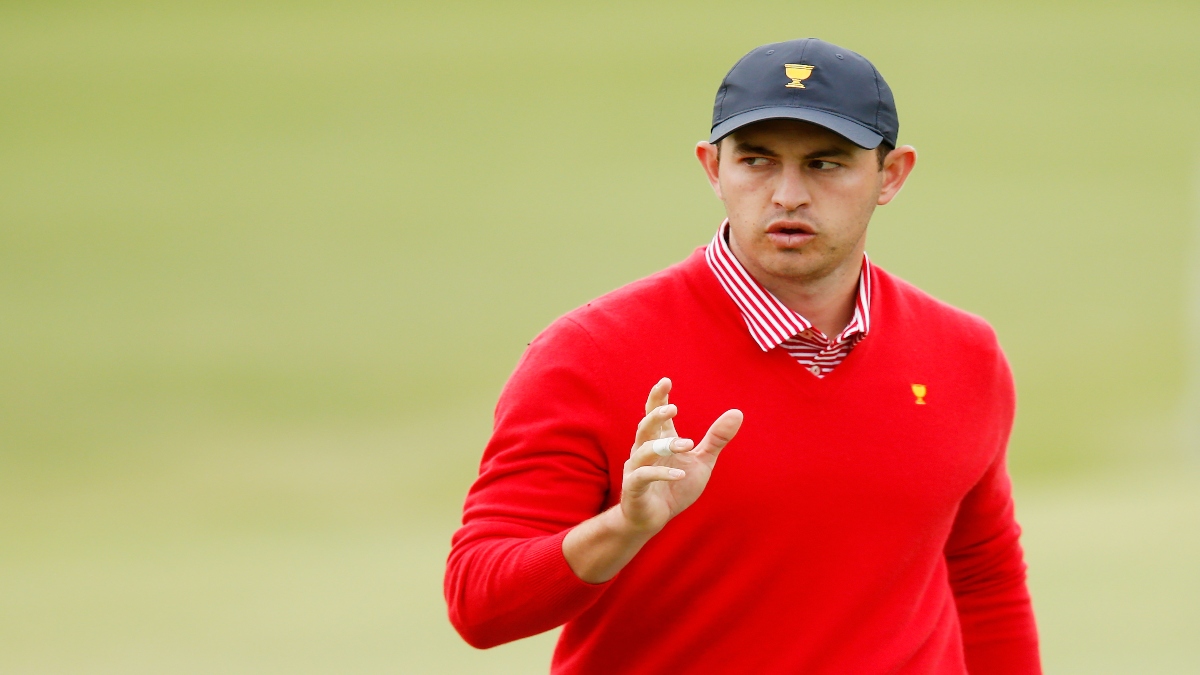 Bet the Presidents Cup, Win $200 (No Matter What!)
Use the Spread
Here in the heart of football season, I shouldn't have to explain spread betting, though it really only happens once per year in golf. It's exactly what it sounds like: With a total of 30 points available over four days, it'll offer an opportunity to play the score differential between the two teams.
The number I'm looking for is +/- 5.5.
In the last three editions of this event held on U.S. soil, the home team has won by 8, 3 and 5 points, respectively – an average win differential of 5.33.
I'm seeking something right around that number to either get odds that are palatable enough to play the Americans or give me reason to believe the Internationals can keep it moderately close.
Right at a spread of -5.5 for the U.S., I don't feel too strongly about either side, but I do believe that the books will differ on this line and the odds that come with it. My advice here is to shop around and potentially find some arbitrage in the markets, maybe taking the U.S. at -5 and the International team at +6 and hoping to middle the difference with a win and a push.
Play the Sessions
This stat comes courtesy of my buddy Justin Ray, the analytics guru from Twenty First Group. Since 2005, the U.S. team has dominated the foursomes (alternate shot) format, leading 50.5-20.5. The other two formats, however, haven't seen much of a differential.
The four-ball sessions are dead-even, at 35.5-35.5, while the Internationals actually own a slight advantage in singles, leading 43-41, despite many of those being lame-duck matches on a Sunday afternoon.
This week's event will begin Thursday with the foursomes format, essentially playing into the hands of the home side, with captain Davis Love III hoping to gain an early advantage with a quick start.
While the U.S. team is a deserving favorite in this session, it's the next day's round that could be ripe for picking.
Remember, the four-ball scores have been even for the past decade-and-a-half. If you're keen on playing the Internationals somewhere, this could be your big chance. With birdie-making bombers like Cameron Davis and Taylor Pendrith and strong putters such as Christiaan Bezuidenhout and Sungjae Im, the visitors could at least have a puncher's chance in this format.
Then there's singles, which I'd play by ear.
If the contest is close come Sunday, I have a hard time betting against one of the strongest U.S. squads, top-to-bottom, that we've ever seen. If it's a blowout, though, when the U.S. give-a-heck meter is running low, it might be a good time to jump on the Internationals.
That was the case five years ago at Liberty National, as the U.S. side owned a nearly insurmountable 14.5-3.5 lead entering the final day, then cruised to victory while losing the single session by a 7.5-4.5 score.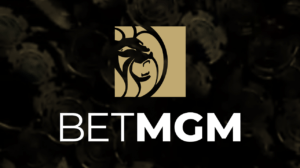 Bet the Presidents Cup risk-free up to $1,000.
Parlay It All
If the previous 700 words haven't enticed you to think anything besides -700 for the U.S. to win is the smartest play, then perhaps I can talk you into using your money more wisely.
This isn't for the faint of heart, but if you're that certain the Americans are going to win, you can use the outright number as essentially a parlay booster, presumably with some of this weekend's football games.
Let's say you're playing a team on the spread line at -110. Parlay it with a U.S. victory at -700, and it'll turn that bet into a +118 play.
That might seem insignificant, but it's not.
A wager of $100 at -110 will pay $91, but a wager of the same amount at +118 pays $118. That's an increase of $27 on those football bets, a nice boost to make them all plus-money plays.
There is, of course, a caveat here: If the U.S. loses, it doesn't matter how many of your football bets in these scenarios are correct. You'll lose all of the parlays.
Like I said, it's not for the faint of heart.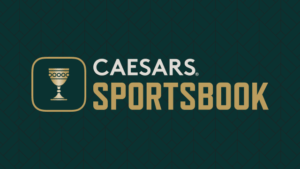 Get up to $1,100 back if your Presidents Cup bet loses.
Individual Player Bets
Like any of golf's team competitions, odds will be offered for individual players to accrue the most points this week – either for their specific team or overall.
Here are my plays and fades for each side:
Top American: Justin Thomas
On a team filled with alphas, it's difficult to pick out the top dog, but Thomas is clearly the engine of this squad – and he has been for a few years now.
In the last four editions of the Ryder/Presidents Cups, JT has owned a winning record each time, totaling a 12-4-3 overall mark.
That includes records of 3-1-1 in each of his last two Presidents Cup appearances, where he was undefeated before losing a Sunday match. At the site of his first major championship triumph, I can see him undefeated at this point again, but don't see him losing a singles match for the third time.
Top International: Adam Scott
It's been sort of a weird year for Scott. Amid rumors that he was leaving for LIV Golf, the Aussie remained on the PGA TOUR and continued playing at a high level, despite failing to win – or, really, come that close.
He has posted three top-fives, three other top-10s and a pair of top-15 finishes at majors during this calendar year, though we've yet to really witness him in the mix coming down the stretch on a Sunday afternoon.
Even so, it's evident he's still got plenty of game – and, perhaps just as importantly, he still cares about finding success. As the elder statesman on this team, he'll be looked upon as a leader, and while Scott isn't exactly the rah-rah type, he'll undoubtedly lead with his clubs doing the talking.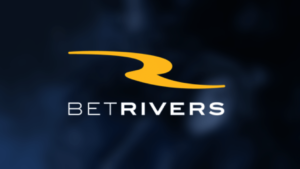 Get a Free $250 INSTANTLY To Bet the Presidents Cup.
American Fade: Collin Morikawa
This isn't completely on Morikawa, about whom I've been bullish for a few months now.
The U.S. team feels like the Noah's Ark of team competitions, with likely duos of Thomas and Jordan Spieth, Patrick Cantlay and Xander Schauffele, Scottie Scheffler and Sam Burns.
If that is indeed the case, it leaves Morikawa – who's previously faired well with the now-defected Dustin Johnson – with perhaps Tony Finau or fellow Cal product Max Homa. Neither would be a poor choice whatsoever, but a potential lack of experience and camaraderie with one of those guys could hurt his chances at an impressive W-L total.
If I'm playing individuals from the U.S. side, I'm sticking with those who have a built-in partnership already.
International Fade: Mito Pereira
This would've been a spot where I liked him, presumably paired with Chilean buddy Joaquin Niemann for 3-4 matches in a team format where they might have thrived. Instead, Niemann left for LIV while Pereira stayed – and he'll undoubtedly be thinking about what could have been this week.
Pereira's most memorable moment of the year was getting into contention at the PGA Championship and grabbing the lead at Southern Hills going to the 72nd hole. Of course, he made an untimely double-bogey there, but he showed some serious resolve in his next two starts, finishing T-7 and T-13.
He was presumably unflappable, but whether it was the lingering effects of losing a major or the long summer of a rookie season, he missed the cut in four of his final six starts and failed to finish inside the top-40 in the other two.
Once a surefire stud for this team, I think there are now some serious questions about Pereira entering this week.
How would you rate this article?
This site contains commercial content. We may be compensated for the links provided on this page. The content on this page is for informational purposes only. Action Network makes no representation or warranty as to the accuracy of the information given or the outcome of any game or event.