2022 Sentry Tournament of Champions Odds, Picks, Predictions: How To Back Patrick Reed, Jordan Spieth, More
Credit:
Mike Ehrmann, Getty Images. Pictured: Patrick Reed
Sentry Tournament of Champions odds, as of Tuesday night via PointsBet.

| Golfer | Odds |
| --- | --- |
| Jon Rahm | +750 |
| Justin Thomas | +800 |
| Bryson DeChambeau | +1000 |
| Collin Morikawa | +1100 |
| Patrick Cantlay | +1200 |
| Viktor Hovland | +1200 |
| Xander Schauffele | +1400 |
| Sam Burns | +1600 |
| Cameron Smith | +1800 |
| Daniel Berger | +1800 |
| Jordan Spieth | +2000 |
| Hideki Matsuyama | +2200 |
| Sungjae Im | +2200 |
| Brooks Koepka | +2500 |
| Patrick Reed | +2500 |
| Tony Finau | +2500 |
| Abraham Ancer | +3300 |
| Harris English | +3300 |
| Jason Kokrak | +3300 |
| Marc Leishman | +3300 |
| Talor Gooch | +4000 |
| Billy Horschel | +6000 |
| Kevin Na | +6000 |
| Seamus Power | +6000 |
| Max Homa | +7000 |
| Si Woo Kim | +7000 |
| Lucas Herbert | +9000 |
| Erik van Rooyen | +10000 |
| Joel Dahmen | +10000 |
| Branden Grace | +12500 |
| Cameron Davis | +12500 |
| K.H. Lee | +12500 |
| Garrick Higgo | +15000 |
| Kevin Kisner | +15000 |
| Matt Jones | +15000 |
| Phil Mickelson | +15000 |
| Lucas Glover | +20000 |
| Stewart Cink | +20000 |
Twenty-two years ago this week, we witnessed an epic duel in paradise between two superstars at the annual PGA TOUR opener.
Competing together in the final pairing and tied going to the par-5 18th, Tiger Woods and Ernie Els each made eagle to force a playoff. They played the same hole and produced matching birdies, before Woods finally claimed the victory by dropping a 40-foot birdie putt on the second playoff hole.
In a year that would include 10 worldwide victories and three major titles, Woods' performance at Kapalua endures as one of the more memorable images.
Think about it: How many other two-decade-old non-majors elicit instant recall like that one? There aren't many.
That weekend of what is now called the Sentry Tournament of Champions felt big. Momentous, important, relevant. I don't mean to diminish the past few decades of tourneys here, but I've always believed this one could be, well… bigger.
I don't mean that in the literal construct, though expanding the field last year after a COVID-shortened season yielded a champion who otherwise wouldn't have qualified. No, I mean it more in the overall look and feel of this event.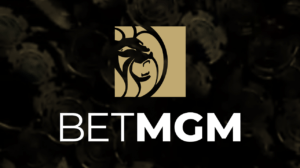 Bet the Tournament of Champions and get a risk-free bet up to $1,000.
This week, we'll have eight of the OWGR top-10 and 16 of the top-20 competing on one of the world's most visually stunning venues in what will be primetime TV for most of the country, serving as four-day tourist porn for those bundled up at home.
It all seems like a brilliant opportunity for the PGA TOUR to showcase itself on a higher level. After all, NASCAR kicks off its year with the Daytona 500; the NFL starts by featuring the Super Bowl champion in a marquee matchup.
Now, I'll admit I'm not totally sure how to make a tourney feel bigger. More money? Nah, public interest level doesn't increase if they throw another zero on the bottom line. Different format? Too gimmicky. The last thing they'd want is to alienate casual viewers with Stableford scoring or eliminate superstars throughout the week with match play.
What I do know is that this week's festivities have an excellent chance of accomplishing that increased significance, based solely on the fact that it's difficult to envision a Sunday evening storyline that doesn't include a few superstars playing for the trophy in that primetime window.
Even if part of the sporting landscape is still too concerned with NFL playoff scenarios or the impending CFB title game to be all-in on golf again, it should register on the overall scale – maybe not to the extent of Tiger-Ernie, but at least with a weekend that feels important.
"There's some really great, intrinsic things that set that special-ness," Alex Urban, the tournament's executive director, told me last week. "It's great to have that escape. Primetime golf – people can appreciate Hawaii in the doldrums of January, as it relates to weather in other parts of the country."
Urban also reminded me of a comment from Jordan Spieth six years ago, just days before he won this event.
"This is one that we strive to make each year," Spieth said. "If I am eligible to play in this tournament and I'm not, I hope every single one of you calls me and bashes me for it."
The only eligible player not competing in this week's 39-man field is Rory McIlroy, as Jon Rahm, Collin Morikawa, Bryson DeChambeau, Justin Thomas and others highlight what should prove to be a brilliant restart of the PGA TOUR season.
With that in mind, let's get to the picks, starting with an outright who's won here before and owns plenty of value this week.
Outright Winner
One player to win the tournament.
Patrick Reed (+2800)
I've been asked previously whether this category in the weekly preview lists my favorite pick to win the tournament or my favorite outright play based on the prices. In almost every circumstance, it's the latter. Obviously, the odds are a factor, but I'm trying to give you a winner here. This one is the outlier – sort of.
I don't have a great lean toward Reed over some of the other players I'll name below, but I like him just as much as anyone else and he owns twice or even three times the price of some of them. Why? There's a multitude of reasons. Foremost is the fact that while some of his cohorts might arrive in Hawaii without having touched their clubs since before the holidays, we all know Reed has likely been grinding away.
Say what you will about him – and I get why plenty of golf fans aren't fans of him – but we can't deny his work ethic. That helps to explain the next reason, which is his penchant for playing well at Kapalua.
Preparation means everything at this one, and Reed's prep has led to a 2015 victory and a pair of runner-up results here. And while I won't look much at recent form for this one, since "recent" isn't really all that recent anyway, a share of third place at last month's Hero World Challenge at least shouldn't dissuade us at all.
For a guy who was clearly searching for something in the fall, playing seven events after missing time due to injury and illness, it's easy to believe his motivation is a bit higher than most others right now. Need more? Take a look at the Augusta National/Kapalua correlation, which might sound strange on the surface, but has some relevance.
Since 2000, Tiger Woods, Sergio Garcia, Vijay Singh, Dustin Johnson, Zach Johnson, Jordan Spieth and, yes, Reed have each won the Masters and the Sentry TOC. Tight draws work very well on both tracks. Speaking of his swing, it was a bit concerning that Reed's driving distance had dropped so drastically last season and though it's hardly peaking now, it appears he's gained some yardage in recent months.
He's also a proficient wind player and whether it blows heavy or moderate this week, you know those tradewinds are going to be puffing.
Take all of those reasons and add in the fact that he's dead smack in the middle on the odds board, ranking T-19 out of 39 players, and that's a whole lot to like about Reed this week.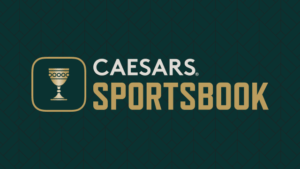 Bet Patrick Reed at Caesars and get a $5,000 risk-free first bet.
Other OADers
Potential selections for one-and-done options.
With most OAD pools (that's one-and-done for the uninitiated, where participants choose one player each week, but can't use anyone more than once) starting this week and some readers potentially playing for the first time, I'd like to outline two different strategies specific to tourneys such as this one.
I've written this many times before: You can select one of the better players in a short field with no cut, knowing that a favorite like Jon Rahm owns a higher win equity against 38 other players than he does at a major championship; or you can select a lesser-tier player, knowing that he'll cash a paycheck no matter what happens and maybe you can steal a top finish without burning a star. I'll offer a pick from each school of thought below.
Also: I wrote this OAD cheat sheet at the beginning of the season, but it's obviously still relevant for this week and beyond.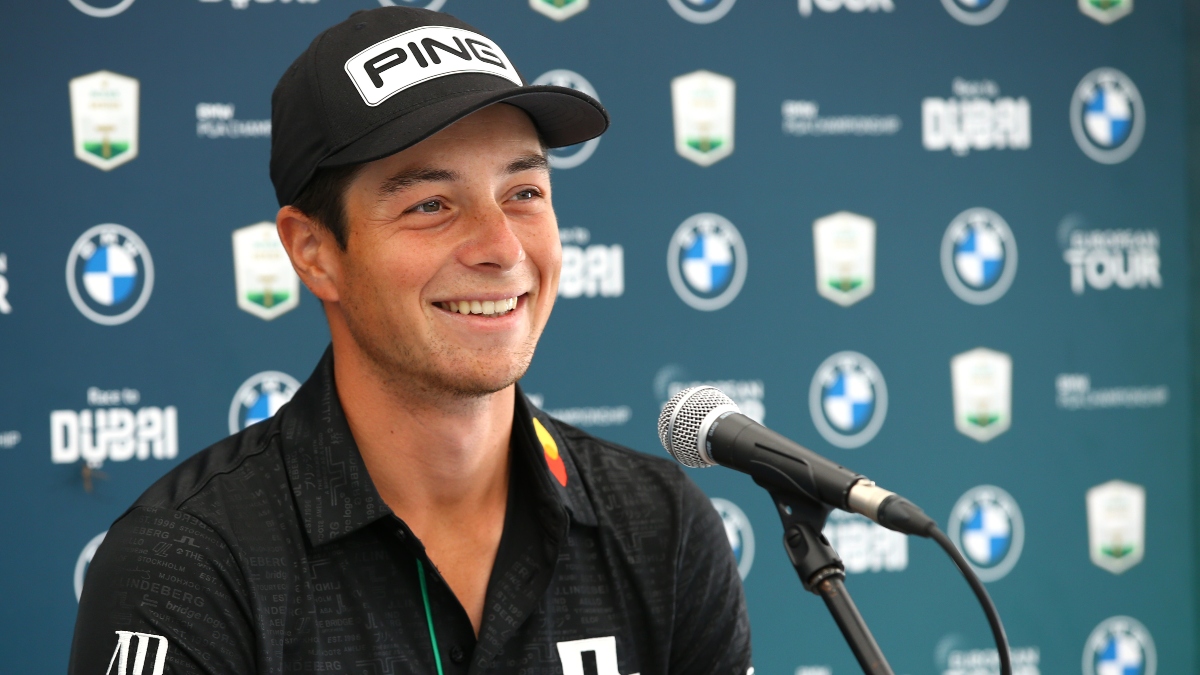 Viktor Hovland (+1200)
The Norwegian can't really explain it. His four PGA TOUR victories to date (OK, three-and-a-half; we can argue whether the Hero World Challenge really counts) have each occurred in tropical locales outside of the continental U.S.
That's a pretty strong ratio, considering there aren't a whole lot of tourneys which fit this profile. This one does, of course. Just a month removed from that Hero triumph, which came on the heels of his second straight win at Mayakoba, there's no reason Hovland can't repeat that history.
Granted, you'll be using a top-10 player right off the bat in the year's first week, but it's a top-10 player who's yet to find success at a major, so he might not be a great option at places we usually consider top-10 players.
Branden Grace (+13000)
Anytime the wind is going to be a factor, there are a handful of players who are my usual go-to fallback options. Marc Leishman, also in this week's field, is a viable candidate, but the other OAD pick here is Grace, who tends to thrive on breezy venues. As you might recall, Grace won last year's Puerto Rico Open in strong winds at a tropical location.
He was hardly a one-hit wonder in 2021, though, losing in a playoff at the Wyndham Championship, finishing solo fourth at the Memorial Tournament and T-7 at the Zozo Championship.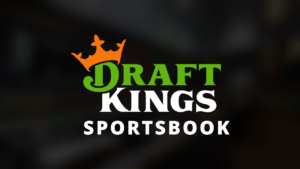 Bet Branden Grace at DraftKings and get a $1,000 sign-up bonus.
Top-Five
One player to finish top-five.
Patrick Cantlay (+290 for top-five)
Prepare yourself: You're going to see Cantlay's name pretty frequently in my weekly previews this year. There aren't many players on whom I'm more bullish over the next 12 months; as I've written in this year's edition of my annual "The Leap" column, I think he'll win his first major title – and it could come as soon as April.
That might seem like recency bias after he won the FedEx Cup, earned POY honors and went 3-0-1 at the Ryder Cup all in the past four months, but it's less about bias and more about what we witnessed. The understated Cantlay seems more comfortable in the spotlight than he ever did previously, which should equate to more success. He was my pick at this tourney last year, when rounds of 68-68-67 gave way to a 72 on Sunday and ended in a T-13 finish, but I still feel like this one sets up really well for him.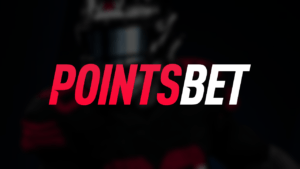 Bet Patrick Cantlay at PointsBet and get $250 FREE.
Top-10
One player to finish top-10.
Matt Jones (+500 for top-10)
In a short field, let's take a shot here on a player with big odds and perhaps some bigger correlations. Aussies have previously fared well at this tourney – Stuart Appleby and Geoff Ogilvy combined to win five of seven titles from 2004 through '10 – and I don't think that's a coincidence.
Consider this: Early-January is mid-summer for an Australian and while each of these players owns a home base in the U.S., there's something to be said for body clocks being more attuned to playing competitive golf at this time of year. Call it physiology or whatever. I'm no, uh, physiologist, but I can make an observation based on some of those past results.
Throw in the fact that, like most Aussies, Jones is a very good wind player – after all, he won the Honda Classic in some breezy conditions last year – and maybe it'll all equate to his first top-10 since that victory.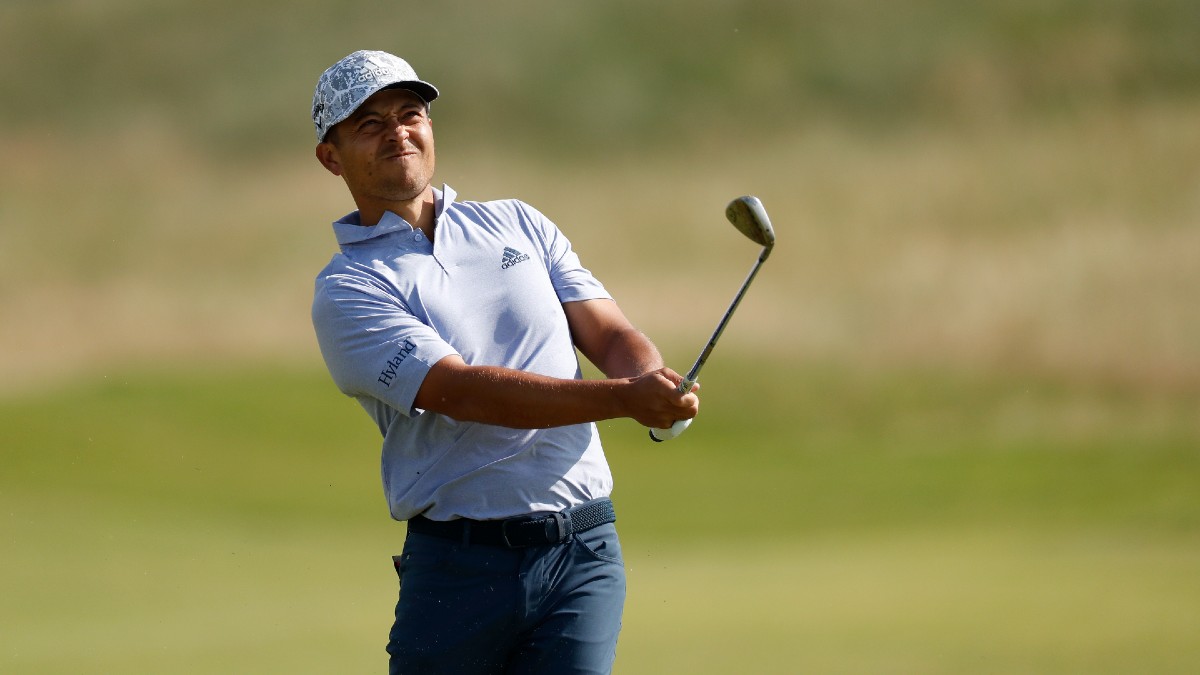 DFS Free Bingo Square
A safe plug-and-play option for DFS.
Xander Schauffele
There are 38 players in this week's field who qualified for the TOC by winning a tournament last season. There's one player who qualified by kinda-sorta winning one. A check of Schauffele's PGA TOUR history shows that he hasn't won an official event since this tournament three years ago – a massive stretch for any top-10 player.
So, why is he here? That's because he won last year's Olympic Golf Competition, of course, which falls in this nebulous range of not really counting as an official victory, while owning some of the same perks. Schauffele famously plays some of his best golf in these small-field, no-cut events, so I'd expect him to be a popular play – if not for the history, then at least for the irony and symmetry.
Last year's winner, Harris English, similarly hadn't won a tourney in the prior season, so there will be some DFSers (and bettors) pulling for irony to repeat itself.
DFS 'Dog
A lower-priced option for DFS.
*Editor's note: Champ withdrew from the tournament on Tuesday due to a positive test for COVID-19.
Cameron Champ
I'll be the first one to raise my hand and admit that I have absolutely no idea what to expect from Champ this year. He's a dude loaded with talent, especially with his long ball off the tee, though he lacks in the short game/putting department.
He's also a guy with probably the biggest ceiling/floor disparity on the entire PGA TOUR. Since becoming a full-time member in the fall of 2018, Champ owns three victories – and just five other top-10 finishes. I don't suggest going all-in this week and anchoring him to every lineup, but in a smaller field where you'll have to differentiate, he's a potentially high-end pivot who could pay off.
In three previous starts at Kapalua, he's posted finishes of T-11, T-14 and T-31, with nine of 12 rounds under-par. On a course where distance offers an advantage, he's worth a shot.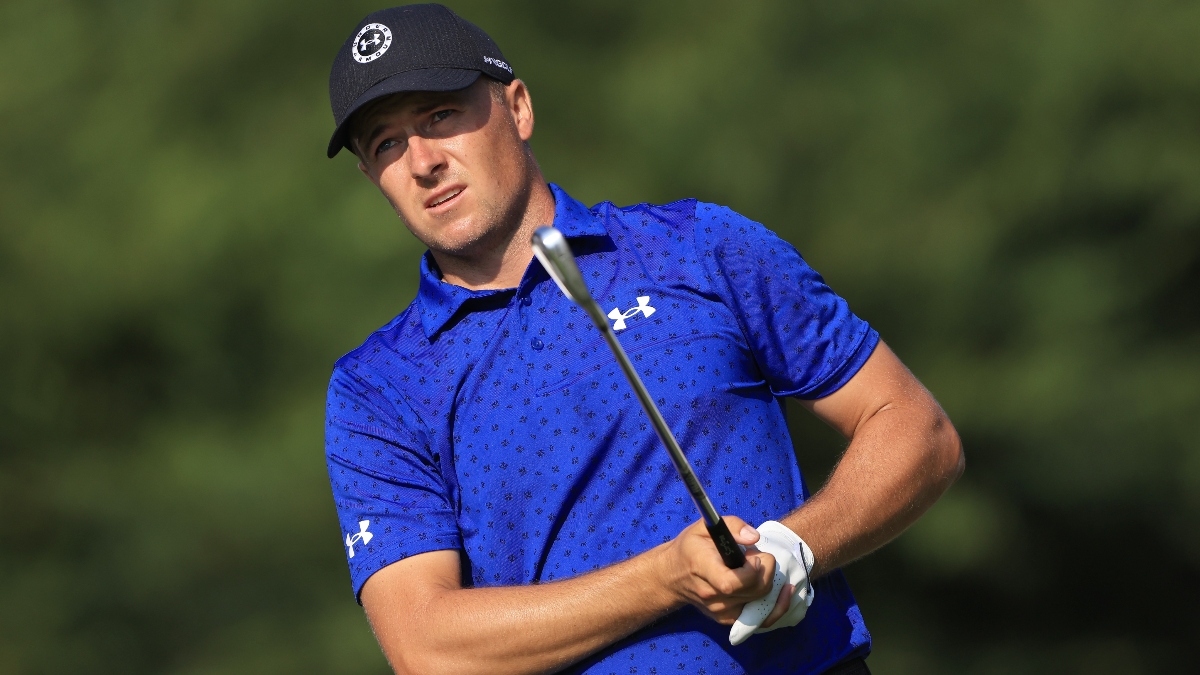 First-Round Leader
One player to post the low score Thursday.
Jordan Spieth (+2000 for FRL)
It's been four years since Spieth last qualified for this event, the fourth of four top-10 finishes he's enjoyed here. You're not going to like this stat, but bear with me: On that occasion, he posted an opening 75, then chased it with three under-par rounds to finish solo ninth.
OK, that might not get you all warm and fuzzy to bet him FRL this week, but here's another stat for you: In each of his first two starts at Kapalua, he posted opening-round totals of 66 each time. Dating back to last season, his previous dozen opening rounds included a pair of 63s, a 65, a 66 and a 67, so Spieth has a propensity for going low on Thursdays.
Throw in the baby bump/nappy factor for the new father and it could all equal another number in the mid-60s, which is what it usually takes to claim FRL honors at this one.
Matchup Man
One player who should beat comparable players.
Sam Burns (+1800)
Maybe there are bettors out there who are still thinking, Nice year for that Burns guy, but we'll see if he's able to keep it going. Bad news for them: The rest of us aren't giving up our seats on the bandwagon. Not only do I expect Burns to step on the gas pedal this coming year, I think he's going to start playing some of his better golf in some of the bigger tourneys. In fact, it's his ability to retain momentum that might be most impressive about his performance. After his first career win, he finished runner-up in his next start; after his second win, he finished 14th-or-better in his next four. As for this week, I'll be looking to play him in matchups against similarly priced players such as Daniel Berger, Sungjae Im, Hideki Matsuyama and Cameron Smith. He should be favored in each of those and while I usually prefer to target guys at even- or plus-money, I think there's a lot of value in targeting Burns against those players.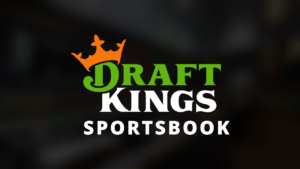 Bet Jordan Spieth at DraftKings and get a $1,000 sign-up bonus.
The Big Fade
One top player to avoid at this tournament.
Harris English (+3500)
I know, I know. It's so cliched to fade the defending champion, but the truth is, toward the end of his best campaign as a pro, English was already a guy I was fading.
Following his first appearance in the Ryder Cup, he posted alphabet soup results of MC-WD-MC in his next three starts, then a T-14 in the 18-man Hero World Challenge. I'm hardly writing off English for the entire year; I think he'll find it again at some point. But what we've seen from him in the past is that when his game goes south, it usually stays south for a while.
At a similar price to Abraham Ancer, Tony Finau, Brooks Koepka and Jason Kokrak – not to mention my fave outright in Reed – I'll look to pounce against English in matchups this week.
How would you rate this article?
This site contains commercial content. We may be compensated for the links provided on this page. The content on this page is for informational purposes only. Action Network makes no representation or warranty as to the accuracy of the information given or the outcome of any game or event.