2022 Sentry Tournament of Champions: Don't Get Used to 30-Under Par on PGA TOUR
Credit:
Cliff Hawkins/Getty Images. Pictured: Jon Rahm (left) and Cameron Smith.
The first PGA TOUR event of 2022 is in the books — and yes, that would be the record books.
For all the great scenes of Hawaiian paradise and primetime golf for most of the country and a dude with a mullet taking down the world's No. 1-ranked player, this edition of the Sentry Tournament of Champions will be forever remembered for the ridiculously low scores.
Never before in PGA TOUR history had any player posted a four-round total better than 31-under. This week, three of 'em accomplished that feat, with Smith winning at 34-under, one better than Jon Rahm and two ahead of Matt Jones.
"We wanted to get to 35-under, but we missed it by one," the champ said matter-of-factly, piecing together words in a sentence which has never before been uttered.
Cue the critics.
With little wind throughout all four days on an already-soft Plantation Course, the dome-like conditions and ensuing scores led to many observers grousing and grumbling about this venue being "too easy" and the players being "too good."
Look, I love an immediate overreaction as much as the next person, but the reason these scores stood out is because they've literally never been posted before. Just two years ago, the tournament winning score was 14-under; two other times in the past decade, the winner was sub-20-under.
What you just witnessed this weekend was the outlier of all outliers. Let's not jump to any imprudent conclusions.
If you've already made that leap, though, allow me to catch you before the fall — or at least cushion the blow — with an explanation of why we shouldn't get too bent out of shape about these numbers.
First, and this is very important to understand, par doesn't matter. Like, literally. It's an abstract construct. It allows us to figure out where a player through 18 holes stands on the leaderboard in relation to one through only nine holes.
Sure, it gives us a rough estimate of what a player "should" post on a given hole, but if the scoring average for a par 5 is closer to 4.00, then it probably isn't a par 5.
Call the Plantation Course a par-70 instead of a par-73 and Smith's winning total would've been a mere 22-under, which hardly sends up the red flags and enrages the masses.
Second, this was never supposed to be the U.S. Open. The allure of the Sentry TOC is that so many TV viewers in winter climates can kick back and watch some of the world's best players piling up birdies while they throw another log in the fireplace. There's no reason to beat up last season's winners by toughening up the course.
This is essentially an all-star game. Let 'em throw down some dunks.
Third, this host venue isn't obsolete or outdated. Like many courses, scoring is dictated by the conditions — and as I mentioned earlier, the conditions were perfect. Mother Nature will always have a bigger say over scoring than any tournament official.
A word of warning, too: Start praying for wind at The Open this summer. If it doesn't blow at St. Andrews, the game's best players are going to rip up the record books on the Old Course, too.
Anyway, I'll leave this on an optimistic note: If you don't like super-low scores and aren't a fan of what you witnessed this week, there's some good news. We're only one week into the year and there will be close to 50 more PGA TOUR events before the calendar turns over again.
Just as in football, basketball and baseball, scoring can vary based on numerous variables. There are enough different types of tourneys to appease everyone. Enjoy the variety.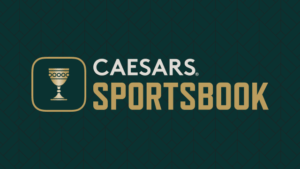 Bet the PGA TOUR at Caesars and get a $5,000 risk-free first bet.
How would you rate this article?
This site contains commercial content. We may be compensated for the links provided on this page. The content on this page is for informational purposes only. Action Network makes no representation or warranty as to the accuracy of the information given or the outcome of any game or event.