2022 ZOZO CHAMPIONSHIP Updated Odds & Picks: Why Sungjae Im Should Stay Hot at Narashino Country Club
Credit:
Cliff Hawkins/Getty Images. Pictured: Sungjae Im
The PGA TOUR is in Chiba, Japan this week for the ZOZO CHAMPIONSHIP.
Jason Sobel has several plays for a variety of different betting markets, including an outright play on Sungjae Im.
Check out his picks and analysis below.
Click arrow to expand 2022 ZOZO CHAMPIONSHIP odds via bet365


| Player Name | Odds |
| --- | --- |
| Xander Schauffele | +800 |
| Sungjae Im | +1100 |
| Hideki Matsuyama | +1100 |
| Collin Morikawa | +1400 |
| Tom Kim | +1400 |
| Cameron Young | +1600 |
| Viktor Hovland | +2000 |
| Tommy Fleetwood | +2200 |
| Tyrrell Hatton | +2500 |
| Corey Conners | +2800 |
| Keegan Bradley | +2800 |
| Si Woo Kim | +2800 |
| Tom Hoge | +3000 |
| Cameron Davis | +3500 |
| Mito Pereira | +3500 |
| Sahith Theegala | +4000 |
| Maverick McNealy | +4000 |
| Sebastian Munoz | +4000 |
| Sepp Straka | +4000 |
| Scott Stallings | +4500 |
| Kurt Kitayama | +5000 |
| Kyoung-Hoon Lee | +5000 |
| Matthew Nesmith | +5000 |
| Davis Riley | +5500 |
| Christiaan Bezuidenhout | +5500 |
| Lucas Herbert | +5500 |
| Emiliano Grillo | +6000 |
| Mackenzie Hughes | +6600 |
| Mark Hubbard | +7500 |
| Rickie Fowler | +8000 |
| Taylor Moore | +8000 |
| Kevin Streelman | +8000 |
| Andrew Putnam | +8000 |
| J.J. Spaun | +8000 |
| Aaron Rai | +10000 |
| Brendan Steele | +10000 |
| Wyndham Clark | +10000 |
| Luke List | +10000 |
| Matt Wallace | +10000 |
| Troy Merritt | +11000 |
| Stephan Jaeger | +11000 |
| Alex Smalley | +12500 |
| Adam Svensson | +12500 |
| Patrick Rodgers | +12500 |
| Russell Knox | +12500 |
| Hayden Buckley | +12500 |
| Cameron Champ | +14000 |
| Adam Long | +14000 |
| Martin Laird | +14000 |
| Joel Dahmen | +14000 |
| Adam Schenk | +14000 |
| Dylan Frittelli | +14000 |
| Beau Hossler | +15000 |
| Satoshi Kodaira | +15000 |
| Kazuki Higa | +15000 |
| Ryo Hisatsune | +15000 |
| Tomoharu Otsuki | +16000 |
| Lee Hodges | +17500 |
| Brandon Wu | +17500 |
| David Lipsky | +17500 |
| Shugo Imahira | +17500 |
| Yuto Katsuragawa | +17500 |
| Takumi Kanaya | +17500 |
| C.T. Pan | +20000 |
| Sam Ryder | +20000 |
| Rikuya Hoshino | +20000 |
| Peter Malnati | +22500 |
| Chez Reavie | +25000 |
| John Huh | +25000 |
| Riki Kawamoto | +25000 |
| Mikumu Horikawa | +27500 |
| Keita Nakajima | +30000 |
| Hiroshi Iwata | +30000 |
| Chad Ramey | +35000 |
| Danny Lee | +35000 |
| Naoyuki Kataoka | +35000 |
| Aguri Iwasaki | +35000 |
| Kaito Onishi | +35000 |
Flying from Las Vegas to anywhere can be a headache-inducing nightmare, knowing that you're leaving the Adult Disney World of Sin City for the real world of somewhere much less exciting. Personally, I've never made the journey from Vegas to Tokyo, but the prospect alone conjures images of being curled up into the fetal position in a middle seat on the back of the plane for hours on end.
My guess is that the 42 players making this exact trip for this week's ZOZO CHAMPIONSHIP enjoyed much more palatable conditions, as proven a year ago. In that example, four of the top six on the final leaderboard had traveled from the CJ Cup in Vegas one week earlier, though none of them – including winner Hideki Matsuyama – had finished better than 25th beforehand.
I don't believe that statistic alone will sway anyone from fading 20-year-old wunderkind Tom Kim on the heels of his second win in his last four starts, as the dynamic personality is quickly rising among the ranks of the game's more marketable stars, if not also its most proficient.
That even goes for those observers who contend that Kim won last week's Shriners Children's Open as much as Patrick Cantlay lost it, the result of imploding with a triple-bogey finish on the tournament's final hole.
Before we get into picks for the ZOZO, I want to revisit that ending because I think it includes a valuable analytical lesson for anyone who gambles on anything, but especially golf.
In case you missed it, Cantlay was tied for the lead when he pull-hooked a 3-wood into the desert and had his ball come to rest against a thick bush. Within the next few minutes, one of the game's most analytical minds assessed the situation facing him.
He could either try to punch a shot through the bush and onto the fairway, then hope to get up and down for par to force a playoff. Or he could take an unplayable, drop his ball in the desert and try to get up and down from there.
Cantlay chose the first option – and if you ask most observers, they might conclude he got it wrong.
His ball never got through the bush. He then took an unplayable, hit his next shot into the water and eventually rolled in a 35-foot putt for triple-bogey just to save a share of runner-up honors. It appeared to be a true comedy of errors.
And yet, reviewing the situation, he wasn't wrong.
Think of it just like a bet. Cantlay undoubtedly surmised that his implied probability of winning this wager – or at least pushing, as the case may be – was to attempt that first option. We can Monday morning quarterback the situation and contend that it didn't work, but that doesn't mean it was the wrong decision.
His odds of making par from behind that bush were maybe 10 percent, but his odds of taking a drop and making par might've been five percent, a number which he proved by hitting his eventual drop into the water anyway.
What the analytics help define for us – whether we're crunching numbers or simply evaluating the probabilities of potential results, as Cantlay was in that scenario – isn't that one decision is wrong, and the other decision is right. They help offer a greater idea of win probability. Picking the better percentage doesn't guarantee success, just as picking the worse percentage doesn't guarantee failure, but making the proper decision is going to improve your odds.
This can be applied to anything from an NFL coach going for it on fourth down late in a close game to a poker hand to our own wagering possibilities.
It's the exact reason we weigh the risk assessment of a +900 outright bet against a lesser player at +3500. Does the latter have better than a one-in-four chance of winning as opposed to the former? That's the exact question we must ask ourselves as we get to the picks for this week's ZOZO CHAMPIONSHIP.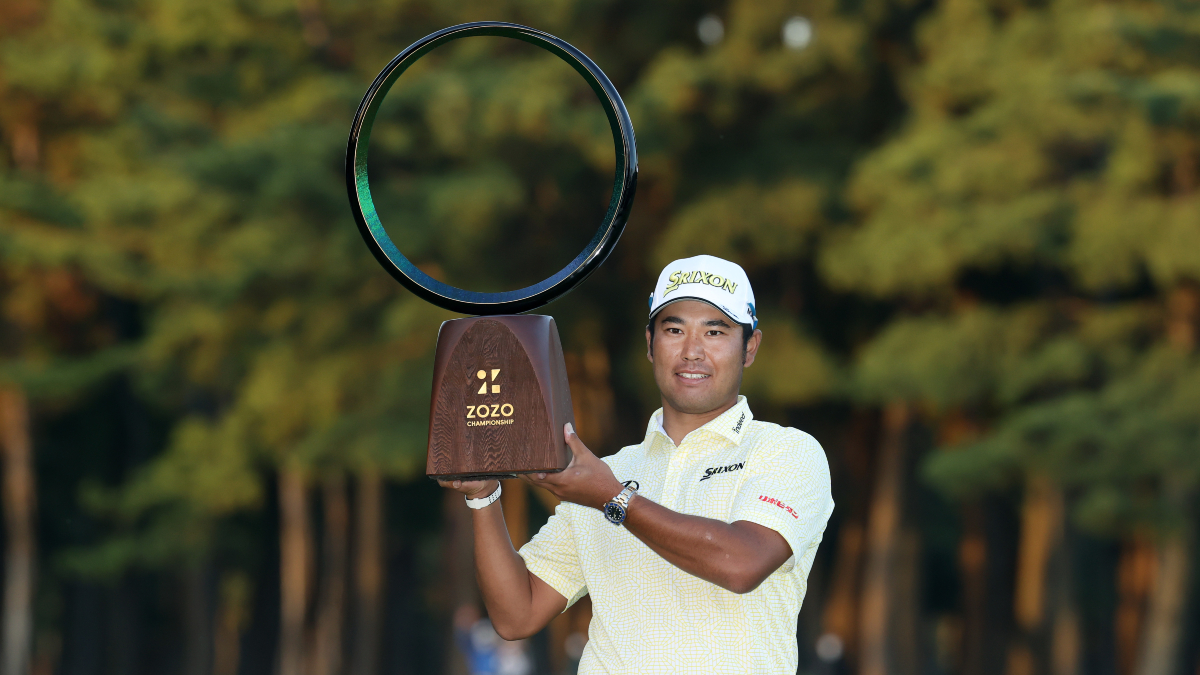 Bet the ZOZO CHAMPIONSHIP, Win $200 (No Matter What!)
Outright Winner
One player to win the tournament
Sungjae Im (+900)
When evaluating the above question, I'll almost always take the other side of this. There are plenty of weeks when I'll write of my favorite outright play, "If there was no such thing as betting odds, I'd pick Player X to win, but since we're obviously gambling based on their prices, I'll take Player Y at the bigger number instead." It's all about assessing one player's win equity against that of another. Considering the fickle nature of this sport, I'll usually opt for bigger odds.
This week, that had me considering the likes of Tommy Fleetwood (+3500), Mito Pereira (+3500), Si Woo Kim (+4000) and Cam Davis (+4000), but for one of the few times all year, I think the win probability still favors the player with the shorter price. In layman's terms, I feel more than 4-5 times more confident in Im's chances of punctuating three months of excellent performances with a victory than any of those other players.
Since late July, Im's OWGR record reads: 2nd-2nd-12th-15th-2nd-7th. He is very obviously building to a big result and maybe just needs a little something to push him over the top. Perhaps that little something is a countryman four years his junior who is lighting the golf world ablaze, a guy already making us forget all about just how talented the 24-year-old Im really is.
The world ranking is hardly subjective, and even its formula already has Tom Kim ranked five spots higher. I don't know if Im is the type to get triggered by such motivation, but he certainly can't ignore it.
Last year, he skipped this event, but he was T-3 in his only previous appearance at Narashino CC, which shouldn't come as a surprise since it tends to appeal to great iron players. I'm usually more inclined to play a favorite at a limited-field event, and this one is no different.
Other OADers
Potential selections for one-and-done pools
Tom Kim (+1600)
Consider this your proverbial "strike while the irons are hot" selection. On SiriusXM PGA Tour Radio this Monday morning, I debating with Greg Ducharme as to how many top-20 players we'd take for the next decade against Kim. Somewhat surprisingly, I'd only take him against six others, which is less a dissertation on his talent level and more an acknowledgment of the unknown for a player so young.
For all we know, Kim could turn into a generational player – or this might be the best he'll ever play in his life. Point is, if the latter is an option, there's not much reason for leaving him to another tournament down the road. Take him while you know he's playing at an elite level.
Christiaan Bezuidenhout (+3500)
His final-round ball-striking numbers in Las Vegas were pretty abysmal, which only makes it more impressive that he finished in positive numbers for strokes gained on approach shots in a second consecutive start. Once again, it was his wedges and putter which let him down – yet it also suggests this is the point where we should start playing him.
The South African is often among the best around and on the greens, so a little positive regression should be in store this week. I'll have him for a little outright sprinkle, plus top 10 and some DFS ownership.
C.T. Pan (+20000)
Looking back at my preview of last year's ZOZO CHAMPIONSHIP, I chose Pan as my favorite outright selection, based largely on the fact that he'd been running hot, and his +4500 number felt like value. He finished wayyy down the leaderboard that week in a share of 57th place, and he returns in worse form this year, with a T-67 and T-72 in his two starts so far this season.
But at a price more than four times bigger than last year, I don't mind taking a small chance on him again. For those in OADs, the risk might outweigh a potential reward, though he does fit the profile of a non-chalky play with some win equity whom you're not afraid to burn this early in the season.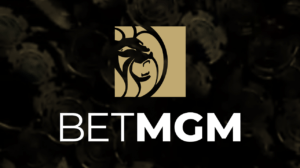 Bet the ZOZO CHAMPIONSHIP risk-free up to $1,000.
Top Five
One player to finish in the top five
Cam Davis (+700 for top five)
Following a solid opening-round 67 last week, I was excited for Davis' prospects to race out to a low number in perfect conditions on Friday morning. When I saw he was one over par through three holes, I put the phone down for a while and didn't check it for about 90 minutes.
That's when I saw Davis, who was the favorite outright play of both myself and my Links & Locks podcast co-host Ben Everill, had played his next five holes in six under par and claimed sole possession of the lead. Text messages between Benny and me immediately commenced, and, well, I don't have to tell you how the early back-patting usually goes.
Davis limped his way to a 68-71 weekend, finishing in a mere 37th place, but I'll go back to him here as I still believe he's ready to take the next big step in his career.
Top-10
One player to finish in the top 10
Joel Dahmen (+800 for top 10)
I'm getting some serious Matthew NeSmith vibes from Dahmen this week. What does that mean? Well, two weeks ago, NeSmith led the Sanderson Farms Championship field in ball-striking during the final round then parlayed that into a share of runner-up honors at the Shriners.
On Sunday, Dahmen finished fourth in the field in strokes gained tee to green – first among those who are making the trip to the ZOZO – and that statistic often carries over to the next week, even if you're flying halfway across the world.
Top-20
One player to finish in the top 20
Scott Stallings (+130 for top 20)
Since I listed a few aggressive plays above, I'll go a bit more conservative for this one. Stallings has cashed top-20 tickets in six of his last eight starts, currently playing perhaps the best golf of his career. It certainly wouldn't be a surprise to see him finish well inside the top-20 mark, but for those who are more into investing in steady mutual funds than the rollercoaster of cryptocurrency, this one is for you.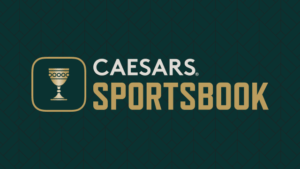 Get up to $1,100 back if your ZOZO CHAMPIONSHIP bet loses.
DFS Free Bingo Square
A safe plug-and-play option for DFS lineups
Xander Schauffele
Admittedly, I'll often use this specific category as a receptacle for the pre-tourney favorite, ostensibly making it the least important golf prognostication you'll read all week. Put the best player in the field into your DFS lineups because he's really good and might win you money.
Brilliant, right? I'd like to think I don't overdo this, however, tipping one of these players not only when he makes sense, but when the lower end of the board offers enough options to offset the maneuver. Such is the case this week. Much like his buddy Cantlay – whom I listed for this category last week and, despite that final-hole triple, still paid off the play – there are reasons to roster Schauffele besides talent alone.
He owns a long history of playing his best golf in limited-field, no-cut events and just happened to win the gold medal last summer at Kasumigaseki GC, only about an hour down the road from Narashino. This should suit his game once again, as it would be surprising if he's not in serious contention against this field. There are enough strong options that we should be able to take the salary hit here and build around it.
DFS 'Dog
A lower-priced option for DFS lineups
Keita Nakajima
The comparison is unfair, but based on some of the young-winner comparisons, Tom Kim is at least drawing some Tiger Woods parallels. The truth is, nobody is going to be "the next Tiger," and perhaps nobody will be "the next Tom" either, but Nakajima, a former No. 1-ranked amateur, owns the goods to make a similar splash.
He hasn't played much – or very well – recently, which has driven his price up to +20000 outright, an intriguing number in that marketplace. What I like even more is that he finished in third place at the Sony Open earlier this year, and we can draw a direct line from success there to success here, as Hideki Matsuyama claimed each title in the past 12 months.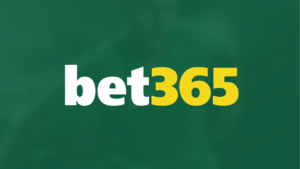 Bet the ZOZO CHAMPIONSHIP and get $500 in bet credits. NJ only.
First-Round Leader
One player to post the low round Thursday
Keegan Bradley
I was about to preface this selection by writing all about how Keegan smashes opening rounds, but the 12-month review really doesn't show that, as he ranked just 79th in first-round scoring average last season after finishing 13th the season before.
That said, in his last three starts, he's regained that Thursday magic a bit, posting scores of 68-64-70. He opened with a 69 at Narashino back in 2019 and 70 last year, but it's more noteworthy that his eight rounds at this course have included a 63 and a 65, so we already know he can go low here.
Matchup Man
One player who should beat comparable players
Lucas Herbert (+5000)
Let's just say I heard from a source out in Vegas last week that Herbert still wasn't too thrilled about being left off the International team roster for the Presidents Cup. That fueled him to a T20 finish – and I don't think he's done yet.
There's something to be said about taking players this week who are more accustomed to global travel than those who play the majority of their golf in the U.S., so the Aussie qualifies as a guy who won't be too fazed by it. As for matchups, well, somebody tell Herbert he's up against similarly priced players such as Sebastian Munoz and K.H. Lee – guys who did compete on that International team – and his motivation might only increase.
Also Receiving Votes
Other players who should provide value
Collin Morikawa (+1600), Mito Pereira (+3500), Tommy Fleetwood (+3500), Sahith Theegala (+5000), Kurt Kitayama (+6000), Brendan Steele (+7000), Hayden Buckley (+13000), Brandon Wu (+15000)
How would you rate this article?
This site contains commercial content. We may be compensated for the links provided on this page. The content on this page is for informational purposes only. Action Network makes no representation or warranty as to the accuracy of the information given or the outcome of any game or event.