2022 Zurich Classic: Odds, Picks, Predictions for Collin Morikawa & Viktor Hovland, More
Credit:
Getty Images. Pictured: Collin Morikawa (left) and Viktor Hovland.
Click arrow to expand 2022 Zurich Classic odds via BetMGM


2022 Zurich Classic Odds

| Golfers | Odds |
| --- | --- |
| Cantlay & Schauffele | +800 |
| Hovland & Morikawa | +800 |
| Leishman & Smith | +800 |
| Burns & Horschel | +1000 |
| Palmer & Scheffler | +1100 |
| Fleetwood & Garcia | +1600 |
| Lowry & Poulter | +2000 |
| Niemann & Pereira | +2000 |
| Gooch & Homa | +2500 |
| Varner lll & Watson | +2500 |
| Bradley & Steele | +3300 |
| Hatton & Willett | +3300 |
| Kirk & Todd | +3300 |
| Hadwin & Svensson | +4000 |
| Im & An | +4000 |
| McDowell & Power | +4000 |
| Riley & Zalatoris | +4000 |
| Kizzire & Poston | +4000 |
| Clark & Tringale | +5000 |
| Ghim & Schwab | +5000 |
| Knox & Stuard | +5000 |
| Laird & MacIntyre | +5000 |
| Merritt & Streb | +5000 |
| Mitchell & Snedeker | +5000 |
| Noren & Norlander | +5000 |
| Sigg & Straka | +5000 |
| Bezuidenhout & Schwartzel | +6600 |
| Rose & Stenson | +6600 |
| Bramlett & McNealy | +6600 |
| Garnett & Stallings | +6600 |
| Brown & Kisner | +8000 |
| Duncan & Schenk | +8000 |
| Hossler & Theegala | +8000 |
| Lipsky & Rai | +8000 |
| Moore & NeSmith | +8000 |
| Dahmen & Jaeger | +8000 |
| Day & Scrivener | +8000 |
| Glover & Reavie | +10000 |
| Grace & Higgo | +10000 |
| Higgs & Smotherman | +10000 |
| Hodges & Whaley | +10000 |
| Kohles & McCarthy | +10000 |
| Redman & Ryder | +10000 |
| Rodgers & Wu | +10000 |
| Uihlein & Werenski | +10000 |
| Barjon & Hoge | +12500 |
| Cabrera Bello & Grillo | +12500 |
| Herman & Taylor | +12500 |
| Hoffman & Watney | +12500 |
| O'Hair & Piercy | +12500 |
| Chappell & Hahn | +15000 |
| Horsfield & Wallace | +15000 |
| Lebioda & Seiffert | +15000 |
| Lower & Wu | +15000 |
| McGreevy & Novak | +15000 |
| Stanley & Villegas | +15000 |
| Buckley & Smalley | +15000 |
| Aphibarnrat & Kitayama | +20000 |
| Armour & Gligic | +20000 |
| Bryan & Mullinax | +20000 |
| Creel & Ramey | +20000 |
| Hoag & Long | +20000 |
| Huh & Kang | +20000 |
| Atwal & Herbert | +25000 |
| Bae & Lee | +25000 |
| Brehm & Hubbard | +25000 |
| Byrd & Hadley | +25000 |
| Cook & Dufner | +25000 |
| Hagy & Percy | +25000 |
| Hardy & Thompson | +25000 |
| Kraft & Tway | +25000 |
| Reeves & Wolfe | +25000 |
| Skinns & Tarren | +25000 |
| Drewitt & Van der Walt | +30000 |
| Gainey & Garrigus | +30000 |
| Kim & Noh | +30000 |
| Knous & Trainer | +30000 |
| Martin & Van Pelt | +35000 |
| Gutschewski & Points | +50000 |
| Haas & Haas | +50000 |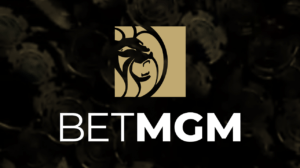 Bet the Zurich Classic at BetMGM, get a risk-free bet up to $1,000.
---
In many parts of the country, we're currently on the cusp of member-guest season. The PGA TOUR is no different — although this week's Zurich Classic is decidedly more member-member than member-guest.
It's difficult to find a trend through just four editions of a partnered event (this format began in 2017 and the 2020 edition was canceled), but if there's a common theme we should chase this week, it might have nothing to do with analytics.
Anyone who bets on team sports — or just watches team sports — understands that some winning squads are greater than the sum of their parts, while others own more talent than the overall record suggests.
The reason for this? Well, in the immortal words of Homer Simpson, it might've just been a bunch of stuff that happened.
As much as we search for some sort of rationale, it doesn't always exist.
In this scenario, though, I'll go with another option: teams often win or lose based on chemistry, which doesn't always mean that teammates need to be BFFs.
Instead, players who complement each other can find more success. That's what we've found in the early years of the Zurich being a two-man tourney.
Those who have a prior relationship — who play a lot of practice rounds together and enjoy each other's company — have been more likely to find their way onto a leaderboard than those who had an arranged partnership through their agents, or are simply paired with someone else who didn't have a dance partner.
This week's edition of the Zurich will feature 80 of these two-man teams, playing best-ball in the first and third rounds, then alternate shot in the second and final.
The top-33 (and ties) through two rounds will make the cut.
The pre-tournament odds of winning teams have decreased every year so far — starting with 100/1 in 2017, then moving to 40/1, 16/1 and 12/1 — but there remains some value in looking a bit further down the board.
That's where I'll start my card, with a duo who should have both some intangibles and analytics on their side.
Outright Winner
One team to win the tournament.
Keegan Bradley & Brendan Steele (+3300)
For a few different reasons, I'll eschew some of the bigger names this week in favor of an outright play on a pair of players who have been knocking on the door recently.
First off, they're good friends who play practice rounds together every week they're both in the field. We don't have to worry about camaraderie here; they finished in a share of fourth place just last year.
Then there's the actual golf.
These are two of the better drivers of the ball — Steele ranks sixth and Bradley ranks 27th — and their prowess off the tee should at least offer plenty of birdie chances during the week.
After five straight MCs earlier this year, Steele has played much better lately, while Bradley owns three finishes of 11th or better in his last five starts.
I expect plenty of birdies from this twosome, and enough mojo to put them right in the mix come Sunday afternoon.
Make a Live Bet on the Zurich Classic, Win $200 (No Matter What!)
Other OADers
Potential selections for one-and-done options.
Scottie Scheffler & Ryan Palmer (+1100)
You've gotta hand it to Palmer, who essentially strategizes himself around this tourney the same way the rest of us would like to think we'd do it, if we could.
When this one first became a team event in 2017, he enlisted young pal Jordan Spieth as his partner, riding him to a fourth-place finish. After the duo MC'd the next year, though, Palmer moved on to up-and-comer Jon Rahm. The pair won that year.
Following a — gasp! — seventh-place result last year, Palmer has again moved on, now playing with the world's No. 1-ranked player, fresh off a Masters victory.
(In case you don't sense the sarcasm here, I texted with Palmer, who told me each of these guys is a good friend of his — and it says something about a guy when some of the world's best players all want him as a partner.)
If you're one of those bettors who has told yourself to keep riding the hottest heater in years, then taking a Scheffler shot with a Palmer chaser certainly isn't a bad idea.
Will Zalatoris & Davis Riley (+4000)
Over the past few years, I've often believed that the full exemption, FedEx Cup points and paycheck would entice some players seeking a first-career win to be a bit more motivated here.
The truth is, though, that of the eight players who have won here over the first four team editions of this event, only Cameron Smith in 2017 (he played with Jonas Blixt that year) has made this one his first victory.
Even so, I still think there might be some value in believing that two non-winners can join forces to claim a first for both. That's hardly a stretch for these two, a world-class ball-striker and a guy who might be one year away from that label.
Sam Burns & Billy Horschel (+1000)
After a top-five finish last year, proving SEC competitors could indeed get along, both Burns (LSU) and Horschel (Florida) have been hot so far this year and could be primed for a similar result.
They each rank inside the top-20 in birdie average this season, which should portend plenty of red circles once again this week.
Joaquin Niemann & Mito Pereira (+2000)
Last year, Pereira joined my SiriusXM PGA TOUR Radio show "Hitting the Green" and joked about the strange dynamic between him and Niemann, a fellow native of Chile.
Even though Niemann is nearly four years his junior, he's spent more time on the U.S.-based circuit, so he's served as a sort of mentor for Pereira.
They played together on Sunday at the RBC Heritage. It wasn't anything too special, with Joaco posting a 2-under 69 and Mito two shots further back. However, just playing 18 inside the ropes could be a nice start to the coming week.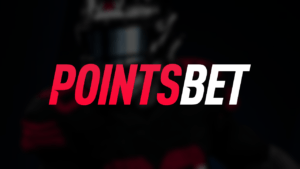 Get up to $2,200 FREE to bet the RBC Heritage.
Top-Five
One team to finish top-five.
Collin Morikawa & Viktor Hovland
If I'm picking a winner with a bit of a bigger price, then I like to back it with a more cautious selection for top-five. This one is as cautious as it gets.
Morikawa and Hovland are both top-five players with a ton of win equity on their own in individual events, which means their top-five equity, if you will, is even greater.
Granted, it's a (very) short number, but there are fewer total competitors in this field than most others, and you can use this wager to counterbalance some long-shot plays elsewhere.
Top-10
One team to finish top-10.
Keith Mitchell & Brandt Snedeker
When they played together last year — finishing in a share of fourth place — Snedeker raved about his partner, calling it one of the better performances off the tee that he'd ever witnessed.
I've been extremely bullish on Mitchell myself this year, and I think he's due (or perhaps overdue) for a serious title contention.
In Snedeker, he gets a steady veteran presence who keeps the ball in play and can get hot with the flatstick. Don't be surprised if they match last year's result — or even surpass it.
Top-20
One team to finish top-20.
Kevin Kisner & Scott Brown (+220 for top-20)
At some point during this week, the following question will be asked: "Of all the pairings in this event, which one has played the most rounds together over the years?"
There's no unequivocal answer to this query, but my money is on Kisner and Brown as the correct response.
That's likely one reason why they finished runner-up in the first year of this as a partnered tourney. They also finished T15 and T5 before missing the cut last year.
They know each other's strengths and weaknesses and know how to pick each other up in team play. I'll admit top-20 is very conservative, but it's also smart.
Top-30
One team to finish top-30.
Aaron Rai & David Lipsky
This tandem won't get much love from the masses, but diehard fans/bettors know these two are a pair of underrated, overlooked guys who shouldn't get themselves into too much trouble.
I like them for conservative prop plays and as a lower-cost DFS play this week.
DFS Free Bingo Square
A safe plug-and-play option for DFS.
Xander Schauffele & Patrick Cantlay
I'm no mathlete, which means there are plenty of people more qualified to explain the following hypothesis better than me, but here goes nothing.
There's a massive advantage to picking teams with two superstar players this week. OK, so that's not the math-based part, just the final conclusion.
Entering this past week, Cantlay ranked 16th on the PGA TOUR in total strokes gained at 1.314, while Schauffele was two spots further back at 1.282. What this means is that the two of them combine to beat the field average by 2.596 strokes each round.
Just as any team will be better equipped for success if its players are better than the average players of every other team, the same concept holds true in this event.
Essentially, if one player owns a statistical advantage over another player during any given stroke-play week, then two players with a statistical advantage over two other players should offer even more of an edge, which means it makes some sense to chase a pair of studs at the top of your lineups.
DFS 'Dog
A lower-priced option for DFS.
Doc Redman & Sam Ryder
This is a pair of players who own some offensive firepower, but tend to make some mistakes. I like their ability to play aggressively and hope it doesn't burn them on the same holes, at least during the best-ball rounds.
While I like going after Schauffele/Cantlay (or Morikawa/Hovland, or another team of similar status), you're going to need a couple of cheaper options. Redman/Ryder can pay off simply by being one of those top-33 (and ties) entering the weekend.
First-Round Leader
One team to post the low score Thursday.
Bubba Watson & Harold Varner III (+3000)
When this tournament first went to the team format, the first and third rounds were alternate shot, while the second and fourth were best-ball.
That changed the following year and has remained the format ever since, which is relevant for many reasons this week, but especially for FRL wagers.
We should target players who make a lot of birdies and play aggressive golf, as they'll essentially have two chances to post a birdie on each hole.
Varner, fresh off a T3 finish at Harbour Town, ranks amongst the leaders in birdie average this season and while Bubba is further down that list, we all know he can post 'em in bunches.
Matchup Men
One team that should beat comparable teams.
Adam Hadwin & Adam Svensson (+4000)
A couple of guys named Adam from Canada, these two are running hot right now — or at least warmer than the Canadian spring.
Hadwin owns six finishes of 26th or better in his last seven starts, while Svensson is coming off a T26 of his own at the RBC Heritage and owns a couple of top-10s this year.
I like them for some props and as a DFS piece, but matchups might be the best place to target them, as they're a few solid performers who should stick around for the weekend.
Also Receiving Votes
Other teams that should provide value.
Max Homa & Talor Gooch (+2500), Seamus Power & Graeme McDowell (+4000), Beau Hossler & Sahith Theegala (+8000), Joel Dahmen & Stephan Jaeger (+8000)
The Big Fade
One top team to avoid at this tournament.
Cameron Smith & Marc Leishman (+800)
One week after listing Spieth as my Big Fade in advance of his RBC victory, I've opened up the bidding to all players in this week's field who are seeking a little bulletin board material.
The truth is, there really isn't a specific team this week that I'm confident in fully fading, but I do think the defending champions are a bit overvalued, especially after Smith languished in Hilton Head after his title contention in Augusta. Also, Leishman hasn't finished better than 30th in his last four starts.
But again, this is mostly a fade on price alone. We obviously know the Aussie duo can play well here.
How would you rate this article?
This site contains commercial content. We may be compensated for the links provided on this page. The content on this page is for informational purposes only. Action Network makes no representation or warranty as to the accuracy of the information given or the outcome of any game or event.