Arnold Palmer Invitational Round 4 Buys Fades: Fade Lee Westwood In Favor of Bryson DeChambeau
Credit:
Mike Ehrmann/Getty Images. Pictured: Lee Westwood.
There are too many words to describe the drama that started Saturday's round for the lead groups at the Arnold Palmer Invitational. It simply had everything you could ask for on moving day at a historic course like Bay Hill.
Jordan Spieth's first five shots sum it up well, as he went for a birdie at the par-4 first, a 232-yard ace, then a water ball off the tee at the third. His playing partner Justin Rose started the day with pars on the opening two before putting his approach in the water at the third hole, twice, on his way to a quintuple-bogey 9. It didn't end there for Rose, who would elect to withdraw due to back issues after finishing the fourth hole.
That was just the start of the drama as Bryson DeChambeau would then steal the show as he sort of went for the green at the par-5 sixth. Regardless of where he aimed or where the ball landed, he absolutely smashed a drive that cleared the lake. It's not often that something lives up to the hype, but that absolutely did.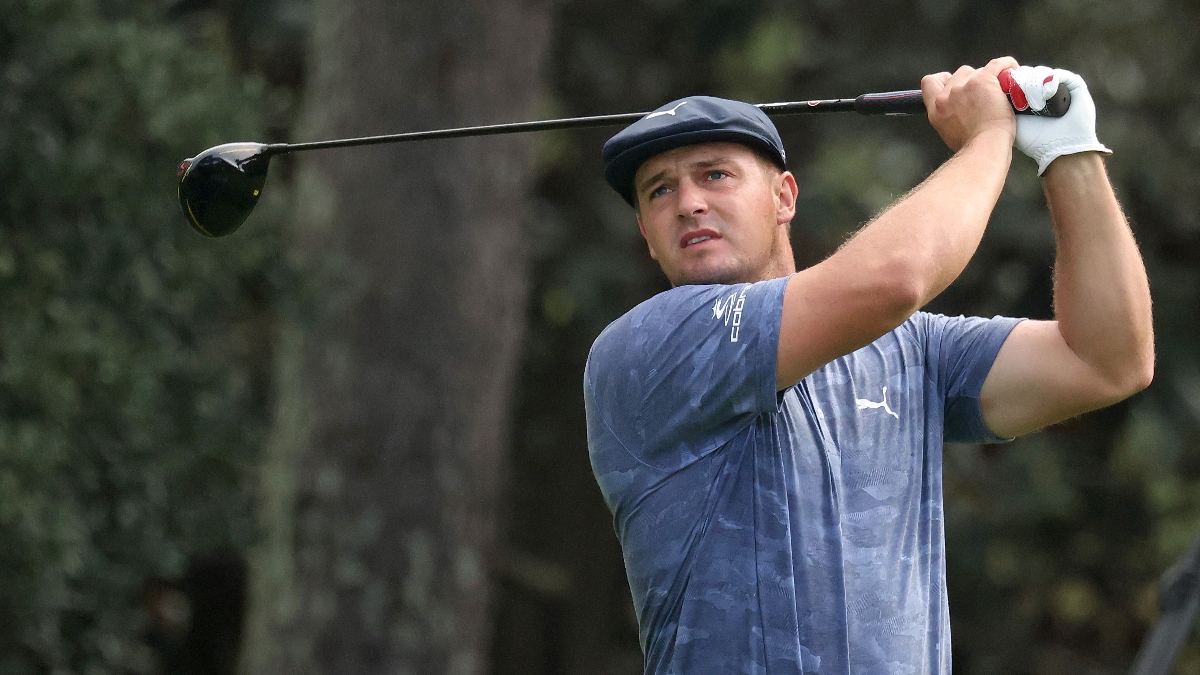 As for the other golf, it's Lee Westwood who charged up the leaderboard to take a solo 54-hole lead. He shot a 7-under 54 with eight birdies, an eagle and three bogeys. He'll take a one shot lead into the final round over Bryson and 36-hole leader Corey Conners.
As good as Westwood was on Saturday, Keegan Bradley was just a bit better. Bradley shot a bogey-free 64 to jump up the leaderboard, joining Spieth at 9-under and two shots back.
We can only hope the final round on Sunday will be similar theater to what we saw on moving day. There are 10 players within four shots of the lead going into the final round, and while the wind is expected to pick up, there proved to be plenty of low scores available at Bay Hill on Saturday. I think we will see that continue to be the case in the final round as overnight rain will allow for soft greens.
There are plenty of high quality options to choose from and some value available as we dig through the strokes gained data to find Sunday's winner.
Strokes Gained Explanation
Strokes Gained can give golf bettors, DFS players and fans way more detail on how a golfer is truly playing by measuring each shot in relation to the rest of the field.
Using the millions of data points it collects, the TOUR calculates how many shots on average it takes a player to get the ball in the hole from every distance and situation. If a player beats those averages, he's gaining strokes on the field.
Every situation in golf is different — Strokes Gained measures how players perform relative to the situation.
In this piece, we'll touch on a variety of Strokes Gained metrics…
Strokes Gained: Off-the-Tee
Strokes Gained: Approach
Strokes Gained: Around-the-Green
Strokes Gained: Putting
Strokes Gained: Ball-Striking (which is Off-the-Tee + Approach)
Strokes Gained: Tee-to-Green (which is Ball-Striking + Around-the-Green)
In general, ball-striking and tee-to-green are the most stable long term, while putting is more prone to volatility.
You can often find live-betting advantages by identifying golfers who are hitting the ball well, but just not getting putts to drop. Likewise, players with high SG: Putting numbers may regress moving forward.
3 Golfers to Buy in Round 3
My pick to win after seeing the first round on Thursday was Bryson, and I'm not going away from that now. He has led the field tee to green this week, emphasizing that it's not just his tee game carrying him. DeChambeau does lead the field in strokes gained off the tee, but it's the full stroke he's gained per round on approach that has me buying his ability to close the door on Sunday.
The story of the day and really the lead up to the week was about the decisions he would make on the sixth tee each round. He's now proven he will be really aggressive there, but it's also not to the detriment of his overall scoring. He navigated a nice 4-under 68 on Saturday to position himself in the final pairing and will go into the final round with the best odds to pull it off at +225 on DraftKings.
The wizardry that Jordan Spieth pulls off seemingly each and every round is impossible to ignore at this stage. It's not typically a hole-in-one on one of the most difficult holes on the course, but that kind of thing just makes you say, "of course he did."
Ever since Spieth returned at the Waste Management Phoenix Open, he has pulled off the golf shots we were used to seeing from him when he was winning majors. He doesn't hit many fairways and sometimes misses greens, but he always seems to have the shot on or around the green to keep momentum going. After Round 1, I bought him at +3300 then, and I won't back of that now.
I'm to the point now where I don't worry about the six fairways he hit on Saturday, or the 1.75 shots lost off the tee, because he simply makes it up elsewhere. He has managed to gain strokes on the week tee to green despite losing 1.33 strokes off the tee through 54 holes. I firmly believe it's a matter of when, not if, Spieth wins again. If he has the magic tomorrow he could be the champion in his first trip to the Arnold Palmer Invitational.
The best player over the last 36 holes of golf at Bay Hill has been defending champion Tyrrell Hatton. He is 10-under in his last two rounds, but he dug himself a hole with an opening round 4-over 76.
Hatton goes into the final round five shots back of the lead, with 10 players ahead of him. He certainly has a hill to climb, but he's worth a gamble at +3300 on DraftKings as he has gained 9.41 strokes tee to green over the past two days. The turnaround he has displayed has been phenomenal, and he's got himself positioned to at the very least post a number ahead of the final groups.
I love the fact that he won this event in difficult conditions last year and is a player that will play to win, not just for a high finish. I'll buy in and grab some Hatton shares into Sunday's final round.
3 Golfers to Fade in Round 4
It's really hard not to like Lee Westwood, and I have rooted for him to break through and get a major victory or any other win in the states many times. Unfortunately he just hasn't quite broken through yet. In these cases I tend to take a stance that I am willing to let someone that has been in this position and failed time and again beat me, rather than chase it. That's really the crux of my reasoning as to Westwood being my fade on Sunday, as I'll let him show me he can do it and am willing to live with it if he gets it done.
He has undoubtedly been one of the best players this week, gaining over four strokes on the field tee to green in two of his three rounds, including on Saturday. Westwood gained three-and-a-half strokes ball striking in his third round and was able to gain strokes in all metrics of his game. He clearly had it going, but my fade is more on the mindset and pressure of a final round.
The Englishman has gotten it done 25 times on the European Tour, including winning in Abu Dhabi last year, but he is still seeking his first win in the states. Human nature will weigh on his mind, cause some nerves and can shake up his form of the first three days. I would honestly love to see him come through, but I won't put my money on it.
I have to double down on Corey Conners. I made the play after the first round that he was a fade for me based on his shaky short game, but that aspect has held up through three rounds. The issue for me that makes the Canadian a fade into the final round is that he has struggled with his ball striking for two consecutive days. It's very similar to my fade into Saturday on Viktor Hovland, where he is relying on the weakest part of his came to hold him up.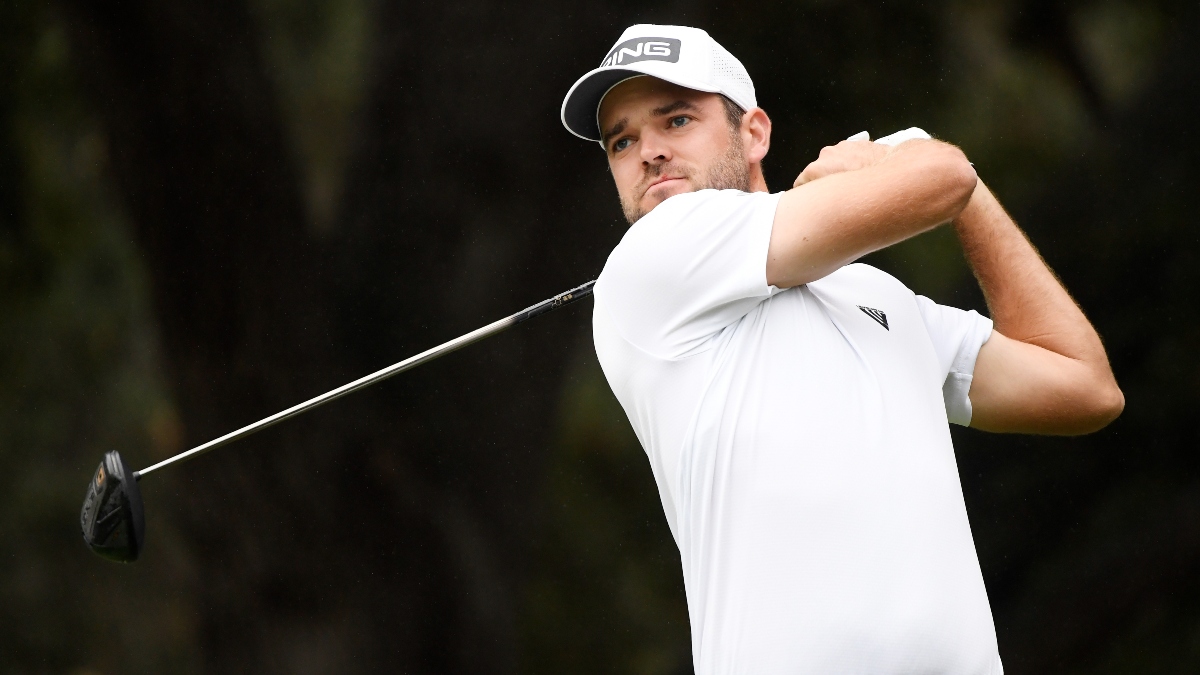 Conners ranks fourth in strokes gained putting this week, which is what is needed to win on TOUR in a given week, but it seems unsustainable heading into the final round for a player that ranked 181st in putting last season.
While that's an easy aspect to point out, my bigger issue is that he was field average in ball striking on Friday and lost his irons completely on Saturday. Conners lost more than a stroke to the field on approach, and if he can't bounce back in that area, I think we could see the short game crumble from underneath him on Sunday.
Sunday Rory is still a thing for me, and I'll keep hitting the fade until he proves me wrong. Honestly, when he does break the troubles (and he will), I'll likely look for him to go on a bit of a run.
As I've noted a few times over the past several weeks, he just hasn't been the same player on Sunday that he has been to start the week. It really highlights the reason he has gone winless for 28 months now, and like Westwood, I'm willing to let him beat me first.
It could be that McIlroy got it out of his system early this week as he struggled on Saturday at Bay Hill. He lost 2.45 strokes to the field on approach as he hit just half of his greens in regulation and made only two birdies in an even-par round. He will come into Sunday four shots back of the lead and will require play well above his final-round scoring average which has him ranked 121st on TOUR this season.
Strokes Gained Data for All Players in Round 3
How would you rate this article?