An Early Betting Look at the 2018 Masters
Credit:
© Rob Schumacher-USA TODAY Sports
Seven more weeks. Less than 50 days.
Slowly but surely, we're making our way closer to Augusta National and the first major of the year.
With the 2018 season now in full swing — and a growing set of data points available — we decided to take an early look at this year's Masters: Where do the odds stand, and what sort of value can we find?
The Favorites
As of Feb. 19, there are three names at the top of the betting odds on Bovada: Dustin Johnson (+700), Jordan Spieth (+750) and Rory McIlroy (+850) check in as essentially co-favorites. Following them, we have that next tier of stars in the +1400 to +2000 range. That includes Jason Day (+1400), Jon Rahm (+1400), Justin Thomas (+1600), Rickie Fowler (+1600), Justin Rose (+1800), Hideki Matsuyama (+1800) and Tiger Woods (+2000).
It really wouldn't be a shock to see anyone from this group win the green jacket. But if you're going to bet this type of player, you'll want to wait until April.
I don't like to tie up the amount of bankroll necessary to bet a +800 type guy for months at a time. What you can do instead is use the parlay strategy I've mentioned in the past.
If there's an NBA, NHL or NCAA game that you think is a lock, take a small piece of that bet and tie it to one of the top contenders. For example, I have Rory at about +3900 after parlaying him with two tennis bets at the Australian Open: Grigor Dmitrov over Nick Krygios and Angelique Kerber over Maria Sharapova. If you can use your knowledge of other sports to juice up the numbers for some of these PGA stars, it will allow you get a deeper card come tournament time.
What I'm Targeting
When it comes to making a pick to win this early, I'm looking for one thing: ball strikers at max (best value) numbers. The primary factor at Augusta is the tee-to-green game. That can be said for a lot of places, but just look at the winners at the Masters and it's clear that the superior ball strikers climb to the top each year.
Sergio Garcia and Adam Scott are two of the worst putters on tour, but in the last five years, they've won their only majors here. Garcia ended last season (when he won the Masters) 168th in strokes gained: putting, but 12th in strokes gained: tee to green, while Scott was 108th in strokes gained: putting and fifth in strokes gained: tee to green in 2013, the year he won the tournament.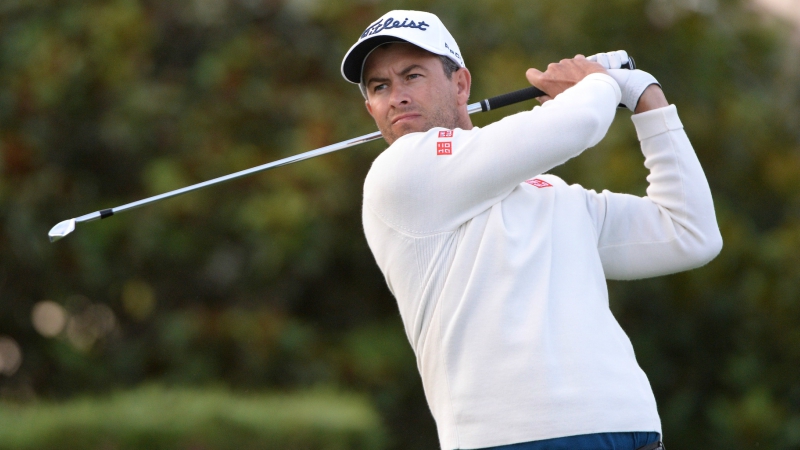 The par 5s set up eagle and easy birdie looks for players who can pick up strokes off the tee and hit their long irons. That gives them a little more wiggle room that the shorter hitters don't have on the more difficult areas of the course. Meanwhile, the greens are so difficult because of their combination of speed and slope that even the best putters struggle inside 10 feet. If everyone is missing close putts, then the Garcia and Scott types don't face their normal disadvantage.
Finding Value
When I refer to finding a "max number" associated with a player, the aim is to pounce on the worst odds a guy will have.
The odds for this tournament are fluid. As April gets closer, numbers will bounce around quite a bit. We've already seen Tommy Fleetwood move from +6600 to +3300 following a win in Europe, and Bubba Watson fell from +5000 to +2800 after his win at Riviera.
When you see those type of numbers on Sunday afternoon before the player has locked up his win, that's usually the last chance to fire if he fits your profile. Once that player gets the victory this close to April, his odds will adjust permanently.
The guy I think could be next in this category is Branden Grace. He's currently at +8000 alongside the likes of Brian Harman, Ryan Moore and Charley Hoffman. But I think most in the golf world would agree he's got more talent than that trio. Grace is 12th from tee to green at this early point in the schedule, so he's hitting the ball well enough to compete.
As far as a max number, I don't see how we would get Grace at triple digits. He's probably not going to fall off and miss every cut for the next two months. What I could see is Grace making a good run at one of the upcoming WGC events in Mexico or the match play in Austin, Texas, to get his name on the radar. I won't be surprised if Grace ends up in the +5000 to +6600 range by the time the tournament tees off.
The Masters really is a full-year betting event. I don't do much the week of as far as picking a winner. I've added enough parlays at the top with Rory and value plays in the months before like Grace that I'm never looking to add much that week. By then, the casual bettors are making their plays and driving down the numbers. And in golf, we'll see a player's number drop, but it's rare we get a corresponding number on a player to go up to make up the difference. So the overall odds just shift more toward the book's side as we get closer to the event.
There are so many talented players who can take tournaments down these days that I'm all in on a slow accumulation of value throughout the year.
---
Top Photo: Sergio Garcia
Credit: © Rob Schumacher-USA TODAY Sports