Sobel: Earlier Tee Times Offer an Advantage to British Open Leader Shane Lowry
Credit:
Thomas J. Russo-USA TODAY Sports. Pictured: Shane Lowry stands with caddy Bo Martin at Royal Portrush Golf Club.
Golfers and fans come to expect a rainy and messy weekend at The Open Championship.
Jason Sobel explains why some changes to Sunday's schedule could change that.
There are some inarguable blasphemies within the game of golf.
Using one of those abacus things to count up your total strokes. Dressing like Rickie Fowler when you're twice his age. Yelling "Baba-booey!" after your own tee shot, while playing by yourself. Moving up tee times due to impending weather at The Open Championship, when "impending weather" is the best thing about it.
And yet, that exact blasphemy — the last one on that list — will occur Sunday, as the R&A has rescheduled the final round to begin an hour earlier due to expected heavy rain and wind in the afternoon.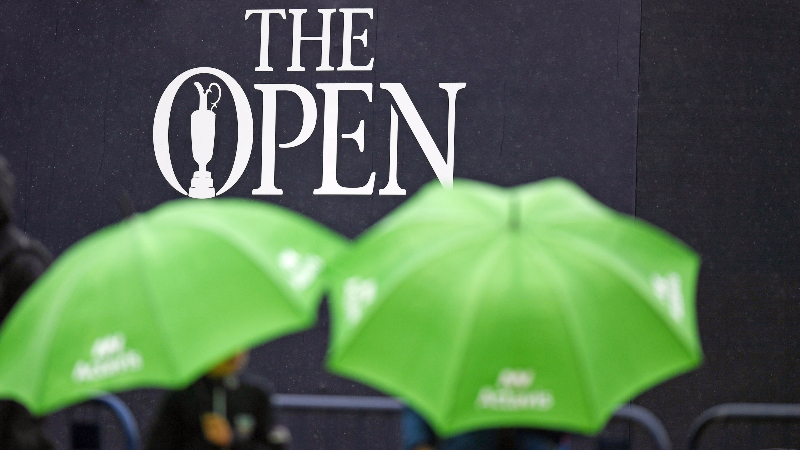 If you think this doesn't make any sense, you're not alone. Rain and wind are the very identity of this event. This is akin to slowing down greens at the Masters because "they might get fast."
Inclement weather is the hallmark of golf in the U.K.; if we wanted to watch players in short-sleeves slathering on sunscreen in between shots, we could just tune in to the WGC in Memphis next week.
The charm of The Open is that weather is the greatest determining factor for scoring — and that weather is an indiscriminate variable.
Any British golfer worth his weight in Guinness will gladly grab a brolly and a trolley, then walk 18 holes in a blustery, sideways rain. In fact, watch a rain-delayed PGA Tour event with any of these guys and they'll quickly poke fun, perhaps saying, "Ya wee sook," which roughly translates to, "You're incredibly soft."
Here's the biggest problem with moving up tee times for Sunday: Essentially, the R&A is providing an advantage to the current leaders by taking away a potential disadvantage.
Shane Lowry was tremendous in calm conditions during the third round, shooting 63 to claim a four-stroke lead, but a major part of winning this tournament is dealing with the elements.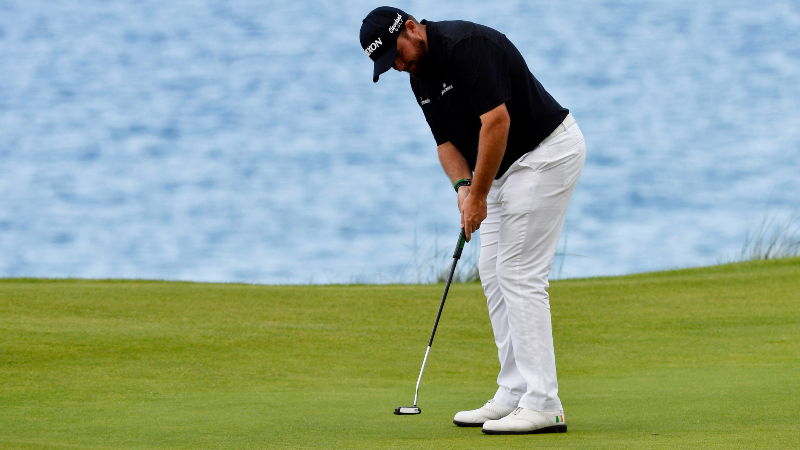 He's now been absolved of playing his final stretch of holes in the worst conditions — a fact which should anger everyone else who's contending.
As any player understands, the more existent variables, the better chance of chasing down a leader.
Brooks Koepka, who is in a share of fourth place, seven shots back, spoke about this after his round.
"It's going to be an advantage for me, with the fact that I feel like I'm striking the ball well and I'm so far back," he explained. "If you're going to have difficult conditions, it's going to be windy and a little bit of rain, that's kind of what I need. I need a chance and hopefully that will be to my benefit."
He's right. Right about all of it, knowingly wishing for poor weather to offer an opportunity to narrow that gap between the leader and everyone else.
It's still going to be rainy and windy when the final pairing is trying to finish their rounds, but not nearly as much as it would've been an hour later, had those tee times not been moved up.
Consider it blasphemy — and consider it bad news for everyone hoping to chase down the leader.
How would you rate this article?