Bryson DeChambeau & Patrick Reed to LIV Golf: Losing Polarizing Stars Is Bad Business for PGA TOUR
Credit:
Jamie Squire/Getty Images. Pictured: Patrick Reed (left) and Bryson DeChambeau.
If the defection of professional golfers to the upstart LIV Golf Invitational Series ended with the group competing in the first ever tournament at Centurion Club outside of London this week, it's easy to understand PGA TOUR commissioner Jay Monahan and others with a vested interest in the status quo sort of being tolerable of it.
After all, Phil Mickelson was always destined to make this move — and while still a major drawing card at the age of 51, he'd undoubtedly become a thorn in the side of those running the league, publicly lamenting issues such as players not owning their individual media rights, blaming "obnoxious greed" for a lack of change.
Dustin Johnson, despite excelling as one of the world's best players for the past decade and a half, has existed largely as a freakish talent, often gawked at and cheered for, but rarely beloved.
Sergio Garcia? Louis Oosthuizen? Lee Westwood? Ian Poulter? Each on the back-nine of their careers, they were each due to fade off into the horizon at some point in the next handful of years anyway.
The point is, if this was it — if this was the breaking point, the final endgame — I believe the executives in Ponte Vedra Beach corner offices would've privately and internally celebrated the damage control, keeping their most valuable pieces intact, while mostly losing only some older players to Greg Norman's new venture.
On Wednesday, though, that all changed.
According to The Telegraph, Bryson DeChambeau and Patrick Reed are set to join LIV Golf next month for the second event on this year's eight-tournament schedule.
This news should set off the alarm signals in those corner offices.
Let's start with a little real talk: DeChambeau and Reed aren't exactly the two most lovable characters in professional golf. They're not guys who are universally adored, the types most fans would list in a 19th hole conversation about their favorite players.
They are, however, major champions and world-class talents in the prime of their careers.
And more importantly to this conversation, they are two of the most polarizing players in the game today.
It was DeChambeau who bulked up on protein shakes, started swinging as hard as he could and won a U.S. Open title. His ability to (sort of) drive the green on the par-5 sixth hole at Bay Hill last year remains one of the most unique non-major moments in recent memory.
Whether he's building a sandcastle in a Bahamian bunker, checking his ball's lie at Torrey Pines or getting defended by a family member on social media, Reed has remained a controversial figure who's continually ripe for criticism.
There aren't many players for whom we can say the same.
The most relevant professional golfers to the game's overall health are those who inspire passion amongst the masses. Love 'em or hate 'em, those who observe on a regular basis have a strong opinion on these players — and there aren't many of them.
Think about it. Or better yet, go peruse a list of the world's top-50 players. How many of them yield much more than a shrug? It's probably fewer than you'd think.
None of this is to suggest that golf is best served to mirror professional wrestling. Without the heel, though, there's nobody for the good guy to match up against. It's undeniable that those who are polarizing are paramount to the success of any entertainment product.
None of this means that fans won't tune in if DeChambeau or Reed aren't playing; it doesn't mean television ratings will abruptly plummet. It's more about the domino effect. General passion for being a fan starts to wane. Sure, even if the same number of observers still watch on a weekly basis, there's a massive difference between fandom ending at 6 p.m. on a Sunday evening and having it extend to a 24/7 dynamic.
Losing two of the players who people care about — one way or the other — is, simply put, bad for business for the PGA TOUR.
All of which leads to the most relevant question in the game: Now what?
The news cycle has been spinning out of control over the past 72 hours, but noticeably silent are Monahan and others in those corner offices, who haven't made a public peep while their league is getting pillaged from afar.
Perhaps these latest reports will serve as the wake-up call for them to go on the offensive, rather than trying to play defense.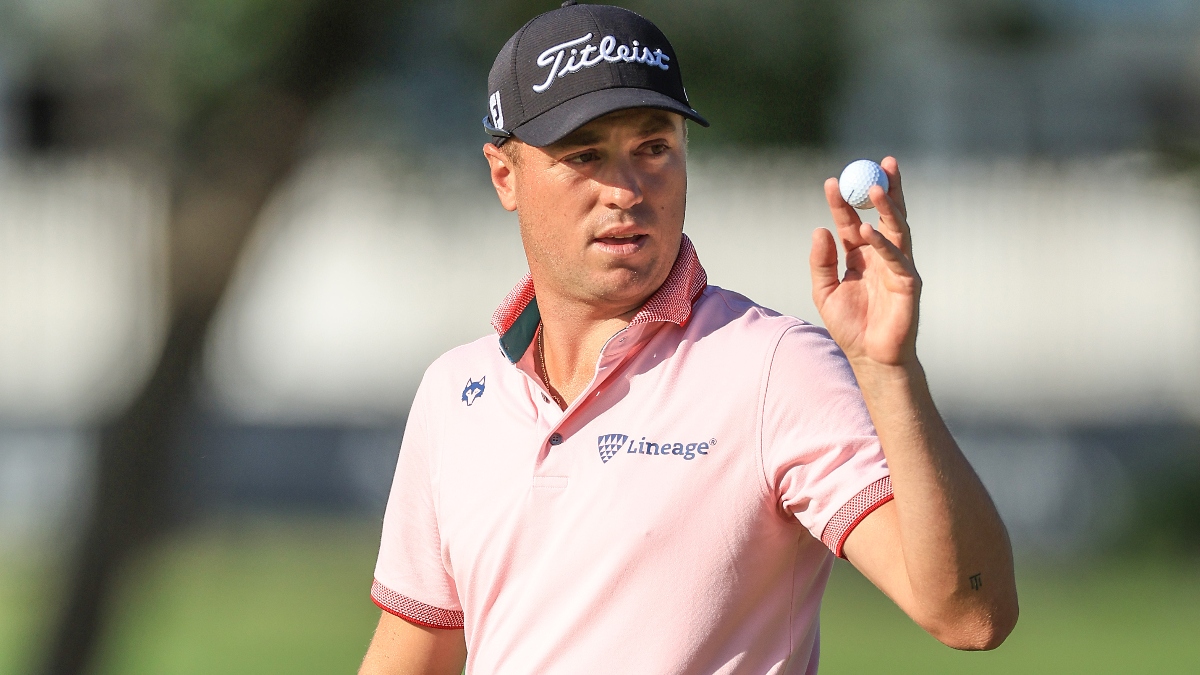 Bet the RBC Canadian Open, Win $200 (No Matter What!)
In golf, players often have the option of playing conservatively or aggressively. Should I hit an iron shot at the fat part of the green and ensure a par, or should I aim directly at the tucked flagstick and take a chance on making birdie? The perception is that those powers-that-be have played the red light game instead of green, hoping that a defensive play is enough to win.
We've learned over the past few days that it might not be. They need to start making some birdies.
Idle threats need to become proclaimed disciplinary measures. Taking a wait-and-see approach needs to become a tempestuous voice speaking up against these defections.
This news cycle isn't over yet, either. Who's next? Rickie Fowler? Brooks Koepka? The list of polarizing players isn't a lengthy one. The PGA TOUR needs to start ensuring it can keep the ones it still has.
How would you rate this article?
This site contains commercial content. We may be compensated for the links provided on this page. The content on this page is for informational purposes only. Action Network makes no representation or warranty as to the accuracy of the information given or the outcome of any game or event.