Sobel: Bryson, Tiger State Their Cases as Live Masters Outright Plays
Credit:
Patrick Smith/Getty Images. Pictured: Tiger Woods.
If you squinted long enough, you could almost see the line drawn in the bunker sand, the one which separated last year's Masters champion from this year's Masters favorite — and perhaps the past generation from the newest iteration.
In case you had your head buried in that proverbial bunker for the past 578 days, the previous Masters winner was some guy named Tiger Woods, who claimed his fifth green jacket in one of sports' greatest stories of personal resiliency.
You would've only been slightly less oblivious if you'd failed to realize that golf's new bruiser, a pumped-up Bryson DeChambeau, who recently won the U.S. Open by a half-dozen strokes, was this week's odds-on favorite, representing perhaps a new era in the game which stresses bludgeoned tee shots over everything else.
Entering Thursday's opening round, DeChambeau was +750 to win a second straight major championship, while Woods lingered somewhere in the 45/1 range, a byproduct of the 44-year-old just seeming a bit lethargic throughout his limited schedule this year.
One round into the proceedings at Augusta National and they're now nearly the same price.
Bryson's long-ball strategy never quite materialized in the opening round, as he posted an early double-bogey, then battled back with a handful of birdies to post 2-under 70 on a day when this celebrated course was about as gettable as ever.
Tiger was certainly among those who understood that sentiment, as — somewhat amazingly, considering his Masters profile — he shot his first career bogey-free opening round at this event, a 4-under 68, of which he said, "I did everything well. I drove it well, hit my irons well, putted well."
With 44 of the 92 competitors returning Friday morning to complete the first round and with a cornucopia of superstars and near-superstars littering the leaderboard, there's no reason bettors have to play either DeChambeau or Woods as a live outright, but for the sake of argument, choosing between the two is an intriguing quandary at the moment.
DeChambeau has dropped to +1400, but of course holds value from his earlier price. He played about as poorly as he could, still broke par and is just five shots out of the lead, which is hardly detrimental after just one day.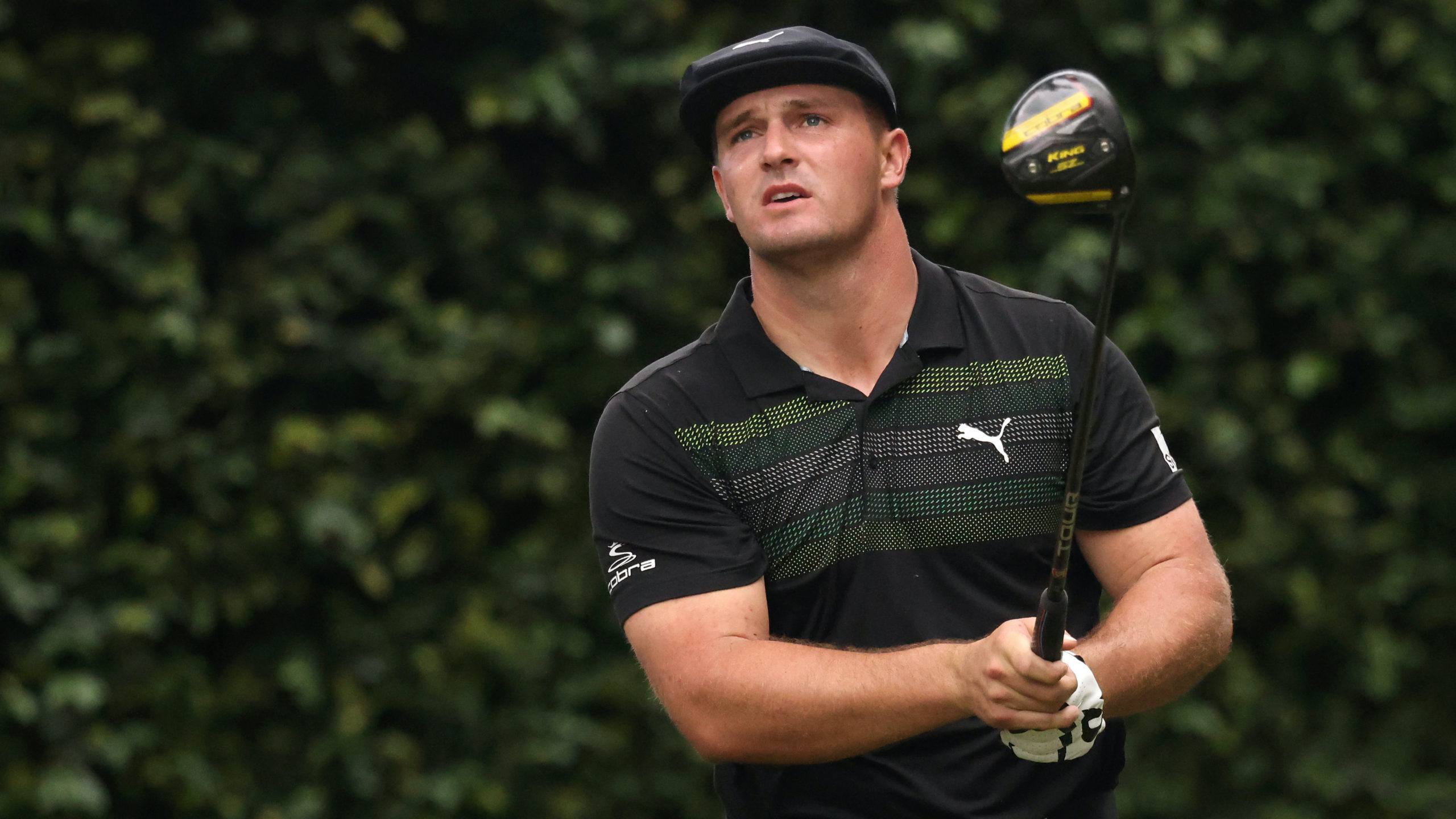 Woods has moved to +1800, hardly a bargain based on his original number, but brimming with newfound confidence on a course where he owns more success than anyone not named Jack Nicklaus, so he, too, might remain an intriguing addition to any card that needs a little more star power.
"Understanding how to play this golf course is so important," Woods said. "I've been lucky enough to have so many practice rounds throughout my career with so many past champions. … Understanding how to play it is a big factor, and it's one of the reasons why early in my career that I saw Jack contending a lot, I saw Raymond [Floyd] contending late in his career, now Bernhard [Langer] and Freddie [Couples] always contend here late in their careers. Just understanding how to play this golf course was a big part of it."
If a November edition of this tournament is going to play softer and easier, then we might as well seek out other intangibles when trying to identify potential champions, and experience has proven as big an intangible as anything else.
Of course, the opportunity to bet DeChambeau at nearly twice his original price should be similarly enticing, though for entirely different reasons. At one point in his opening round, DeChambeau had taken two provisionals before making his first birdie, but he did bounce back with five red numbers in his final 13 holes, providing some momentum for the second round and beyond.
"This golf course, as much as I'm trying to attack it, it can bite back," he said afterward. "It's still Augusta National, and it's the Masters. It's an amazing test of golf. no matter what way you play it. I tried to take on some risk today. It didn't work out as well as I thought it would have, but at the end of the day I'm proud of myself [for] the way I handled myself and finished off."
There is, of course, nothing that says you have to back either DeChambeau or Woods as a live outright. There's nothing that says you can't back both of them — or neither one.
On a day when two of the game's biggest names saw their odds move in opposite directions, though, each one at least stated his case for why the current price might ultimately be right.
How would you rate this article?