From Joaquin to Morikawa to Tiger to the Saudi Golf League: 5 Takeaways From the Genesis Invitational
Credit:
Michael Owens/Getty Images. Pictured: Joaquin Niemann.
What a week at the Genesis Invitational, where Joaquin Niemann went wire-to-wire, Collin Morikawa mounted a late charge, Tiger Woods talked about his future, and the idea of a certain rival league might be "dead in the water."
Let's get to takeaways on all of these from the past week.
1. How High Is Niemann's Ceiling?
At any given moment during golf's rolling calendar, it's difficult to not show any recency bias when evaluating talent levels. Whether we're attempting to list the best players in the world or the best without a major, we'll often give more weight to those who have been in our recent consciousness, for better or worse.
To wit: If you'd been asked prior to this week to list the game's best players aged 25-and-under, the names Collin Morikawa, Viktor Hovland, Scottie Scheffler, Sungjae Im, Sam Burns and Will Zalatoris likely would've rolled off your tongue – and rightfully so.
You might've missed Joaquin Niemann, not due to any lack of talent, but just because he hasn't quite been in our collective consciousness lately.
Well, he's now firmly there. The 23-year-old was dazzling during the first two days at Riviera and showed some serious grit to toe that high-wire and earn the wire-to-wire victory on Sunday.
Like so many of his world-class twenty-something peers, Niemann once again proved he's an elite-level ball-striker and owns some serious chops around the greens. He's never going to be the world's greatest putter, but as Morikawa and Im have previously shown, when the flatstick is even just a little above-average, those other assets are strong enough that he can prevail against a big-time field.
Now a two-time PGA TOUR champion, it's fair to ask the same question about Niemann that we've asked of all those other young stars: What's his long-term ceiling? That's always a tough heat-of-the-moment take, as every Monday morning quarterback analysis usually starts with, "Well, if he could play like that every week …" (Spoiler alert: Nobody who's just won a tournament can play like "that" every week.)
I do believe that the Chilean sensation can have some staying power as a top-10 player in the not-too-distant future with a few potential spurts into the top-five at some point in the next few years. He's certainly capable of winning a major – if you can win at Riviera, you can win a major – and as he proved during those opening two rounds, he owns some serious offensive firepower.
2. Does Morikawa Get Enough Love?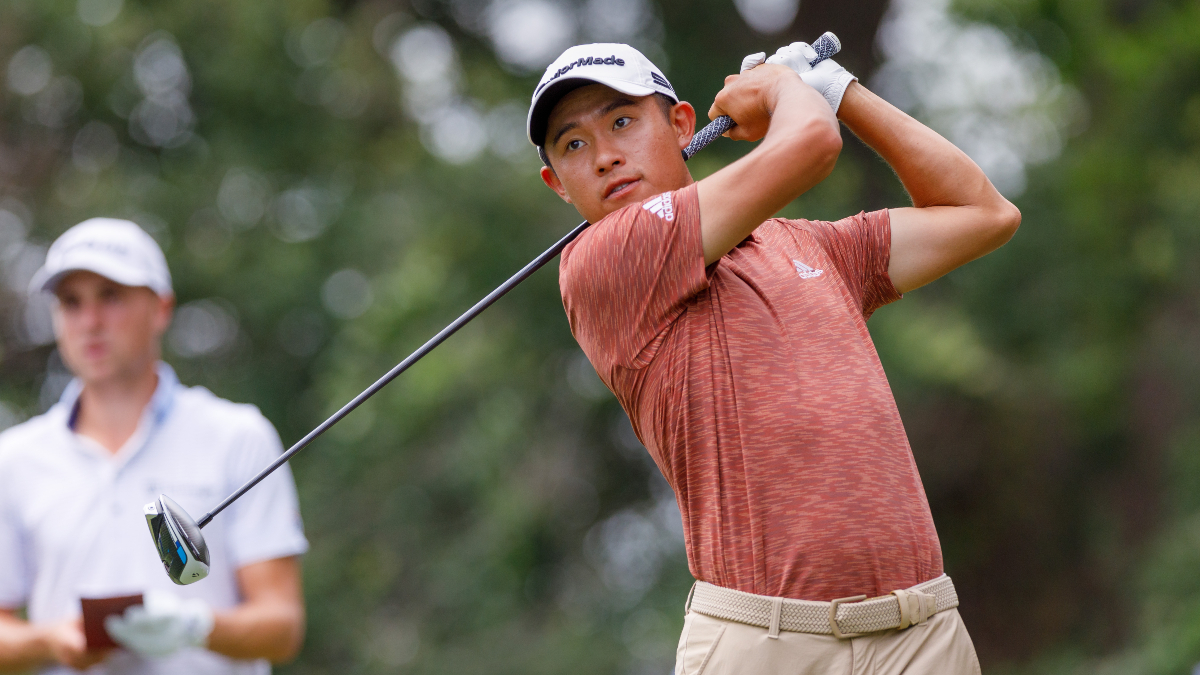 When wily old golf media veterans are asked to name golf's most underrated player in recent memory, many will often respond with the same answer: Tiger Woods. Yes, the dude with 82 career wins. The point is, for all the accolades and adulation that Woods received over the years, perhaps we still didn't give him enough credit for how great he's been.
I promise I'm not going to make a Tiger comparison here, but we can potentially make a similar claim about Collin Morikawa still being underrated right now.
Following his T-2 finish this weekend, the 25-year-old now owns six career professional victories (including, of course, two major championships) and five runner-up results.
He doesn't smash the ball 350 off the tee like some players. He's not featured in as many commercials as others. He's not flashy; he's not controversial. Conversations in regard to Morikawa's on-course acumen usually start with, "He's a tremendous ball-striker," and those about his off-course persona are focused around, "He's such a mature young man."
None of that is either incorrect or insignificant, but it does underscore the part about him being a steely-eyed killer on Sunday afternoons, often playing his best golf when he can sniff the lead. I'll pre-emptively reveal that I love Morikawa as an outright play at the upcoming Players Championship in a few weeks, but it's also very possible that he could be claiming the third leg of the career grand slam in April.
3. Asking The Right Question About Tiger's Return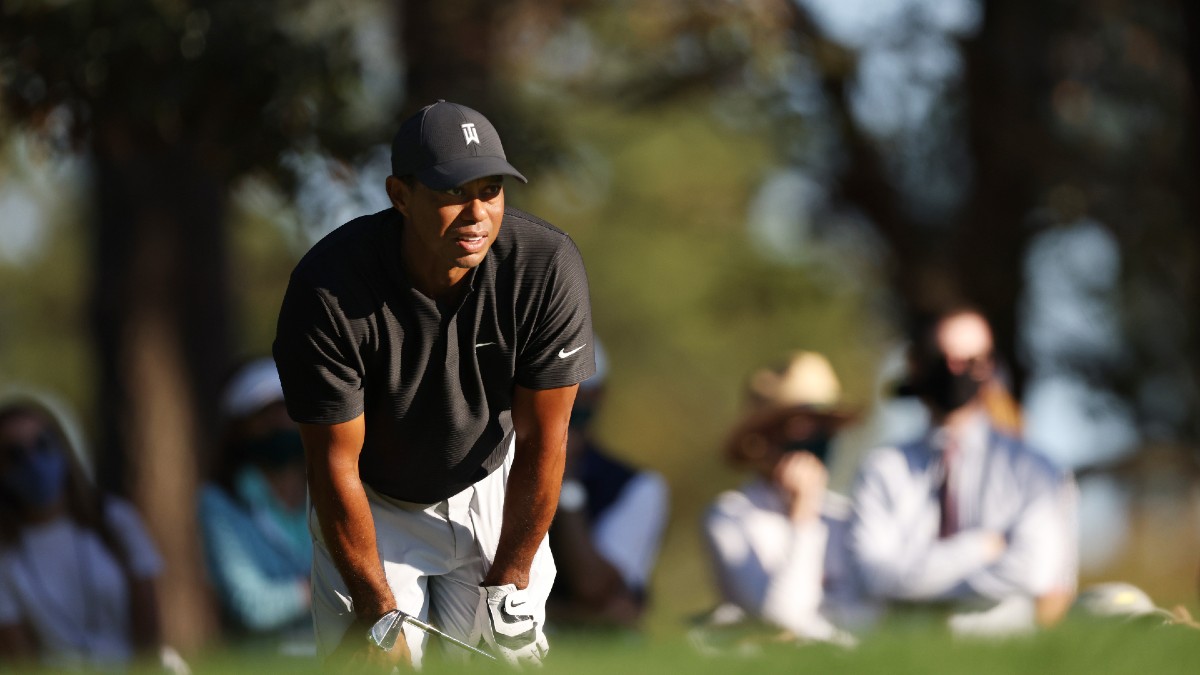 Speaking of Tiger, there are times we've had to read the tea leaves or stare longingly into a crystal ball in order to know what his future would hold, but Woods is leaving some serious breadcrumbs in his wake this time.
No, we don't know exactly when he will return to competitive golf – it doesn't sound like even he know when that will be – but it's going to happen. Don't be surprised by it.
"Will I come back? Yes. Will I come back and play a full schedule? No," he said while at the Genesis as tournament ambassador. "That will never happen again. I can play certain events here and there, but on a full-time level, no, that will never happen again. Pick and choose my events, whether they're majors or other events, I can do something like that, but come back and playing the Tour, yes, but not on a full-time basis."
That news should be good enough for any fan who wishes to witness Tiger make his umpteenth and perhaps unlikeliest comeback. And while I have no idea whether or not he can win again – the biggest obstacle, by the way, might be less about his own health and recovery and more about trying to beat the massive group of great young stars who are playing right now – I'd be willing to bet that his return won't solely be a ceremonial one.
When he was asked during that press conference about potentially competing in the Masters Par-3 Contest this year, he swiftly shooed away the idea, because he's only focused on a competitive return.
If I was going to make an educated guess as to when Woods might play again, I'd side with popular opinion and say the 150th Open Championship at St. Andrews this summer. Again, if we follow the breadcrumbs, we might find something here.
"Walking is something I'm still working on," he explained. "I can walk on a treadmill all day, that's easy. That's just straight, there's no bumps in the road. But walking on a golf course where there's undulations, I have a long way to go."
If he's looking for a level track that isn't too undulated, the Old Course might be the right fit.
4. Nothing Easy About Riv
Remember those first two weeks of January, when the masses were ranting about all those low scores on the leaderboards in Hawaii? That might've been a valid assessment, but it's telling that there were hardly any complaints about Riviera playing "too easy" this week, despite a 19-under winning score being the lowest in relation to par since 1985.
Maybe there's a lesson in here somewhere.
Anyone who watched the festivities at Riv understands there was nothing "easy" about it, that good shots were rewarded and poor shots were penalized.
That's golf. That's the way it's supposed to be. If the powers-that-be who set up golf courses decided they wanted, say, a score in the single-digits under-par to win instead, they could certainly make the course more difficult, but that in turn would fail to reward the good shots.
There's a fine line here, but when players in the past have spoken about a course being "unfair" – usually in relation to a U.S. Open venue – they are essentially contesting that those rewards and penalizations aren't of equal value.
So, what's the lesson here? I guess it would be that if we're analyzing how courses play for the game's best players, we look beyond the scores (especially in relation to that conceptual idea of par) and let our eyes make that judgment instead. Mine told me that was still a terrific test of golf this weekend, even if the scores at Riv were lower than usual.
5. The Elephant In The Room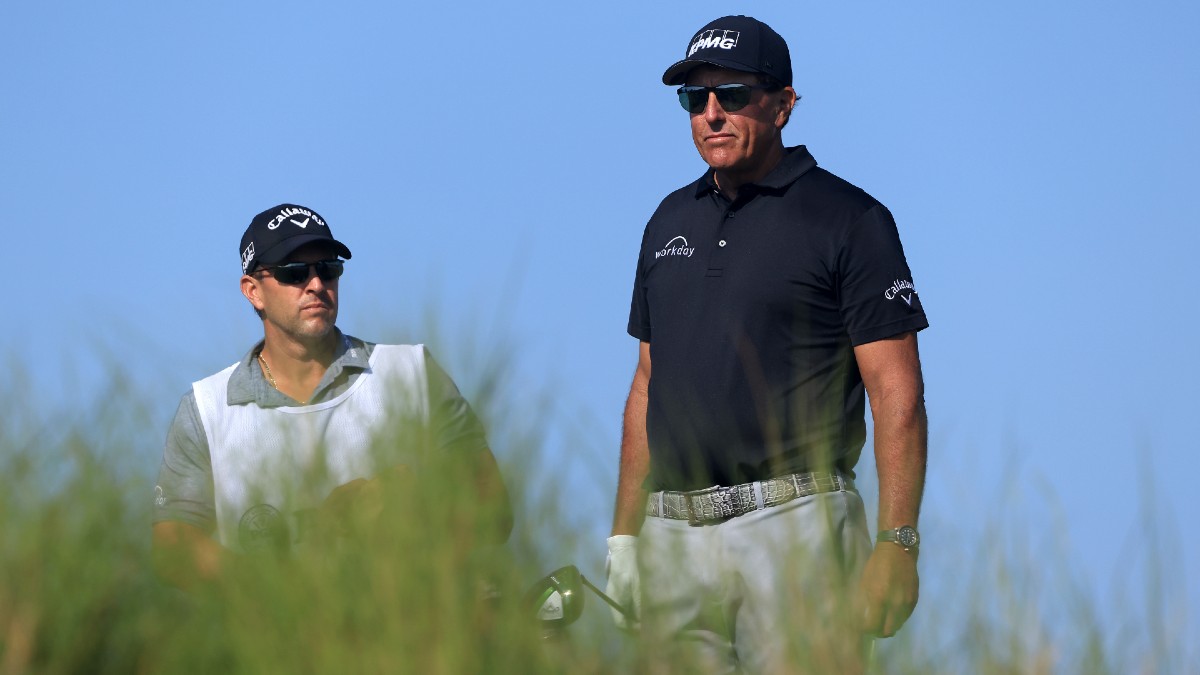 You know I wasn't concluding this column without a take on the potential Saudi Golf League, which seems in a lot more trouble than it did a week ago.
Chances are, by the time you're reading this, there will be another news-breaking comment, or an offer, or a denial or something to keep the wheels spinning. Before we look ahead, though, let's review.
The week started with Alan Shipnuck's book excerpt, which unbelievably quoted Phil Mickelson as saying, "They're scary motherf–s to get involved with. We know they killed [Washington Post reporter and U.S. resident Jamal] Khashoggi and have a horrible record on human rights. They execute people over there for being gay. Knowing all of this, why would I even consider it? Because this is a once-in-a-lifetime opportunity to reshape how the PGA Tour operates." Mickelson then admitted this is a leverage play and even admitted, "I'm not sure I even want [the SGL] to succeed."
It ended with Rory McIlroy going all-in on Phil: "I don't want to kick someone while he's down obviously, but I thought they were naive, selfish, egotistical, ignorant. A lots of words to describe that interaction he had with Shipnuck. It was just very surprising and disappointing, sad. I'm sure he's sitting at home sort of rethinking his position and where he goes from here."
In between, there were a few players – Adam Scott, to name perhaps the most prominent asked this week – who maintained there was interest in joining a new tour, while many more denounced the idea and pledged allegiance to the PGA TOUR.
It was telling that both Bryson DeChambeau and Dustin Johnson similarly offered as much, despite previous suggestions to the contrary. It was even more telling that these weren't half-hearted post-round comments just to say the right thing, but carefully worded quotes that were issued in the form of a statement.
What does it all mean for the Saudi circuit? It might not quash the entire idea, but all of this certainly removes what we previously thought was a possibility of a true rival tour, which would have many of the sport's big names.
Or as McIlroy put it, "Who's left? Who's left to go? I mean, there's no one. It's dead in the water in my opinion. I just can't see any reason why anyone would go."
That's very true – and just as the players who might still compete for what is essentially the Saudi government are worthy of criticism, these players should be praised for bypassing on the money in favor of some ethics and morals.
How would you rate this article?
This site contains commercial content. We may be compensated for the links provided on this page. The content on this page is for informational purposes only. Action Network makes no representation or warranty as to the accuracy of the information given or the outcome of any game or event.