LIV Golf: 'The Most Dangerous Game' Takes Shape in London With Saudi-Backed Series
Credit:
Aitor Alcalde/LIV Golf/Getty Images. Pictured: Dustin Johnson.
The 1932 film "The Most Dangerous Game" depicts a harrowing world on a small jungle island, where humans are both the predators and the prey, each playing a role in an elaborate challenge which leads to an ultimate endgame of kill or be killed.
"This world's divided into two kinds of people," said Bob Rainsford, who's been shipwrecked on the island. "The hunter and the hunted. Luckily, I'm the hunter. Nothing can change that."
It might hit just a bit too close to home to analogize that dangerous game to the one currently being played by the LIV Golf Invitational Series, considering the reported 2018 murder of journalist Jamal Khashoggi by the Saudi Arabian government. After all, this series is largely being subsidized by the Public Investment Fund, which calls itself "the engine driving the transformation of Saudi Arabia's economy for positive and sustainable change."
This phrasing makes it sound like a positive influence on that country's society. The term "sportswashing" doesn't quite have the same impact.
We can argue the verbal gymnastics of what is driving this rapidly changing dynamic in the world of professional golf, but it is essentially two ways of saying the same thing. Through the PIF, the Saudi Arabian government is attempting to alter its global image from one of a murderous regime with a nefarious human rights record to one which offers professional golfers a safe haven to ply their craft for ungodly sums of money.
LIV Golf CEO Greg Norman has referred to the exodus from long-standing, mainstream tours as the game's first-ever "free agency" and he isn't wrong, though it might be a bit difficult to understand which party is the hunter and which is the hunted in this game.
And believe this much: It's all a game.
Call it a hunt, call it a challenge, call it a quest, but the "Greg Norman Collection" now has a different ring to it than just a golf polo and pleated khakis on a mannequin at your local mall.
The picture can be painted in a thousand different colors, but it reveals the same scene each time. By soliciting some of the world's best golfers, LIV isn't simply giving them options. The league is making them pawns in a much bigger game – well-heeled, highly paid pawns who will promote the messaging for their own financial benefit.
The league, which commences this week at the Centurion Club, just outside London, will consist of 48-player fields with both individual and team competitions, playing three rounds of golf with a shotgun start format. The broadcast will air on You Tube, Facebook and LIV's own website. There exists almost no social media presence, aside from a Twitter account that launched on Tuesday morning. Team names such as Smash, Punch and Fire Balls sound like rejected call signs for a potential "Top Gun 3."
All of which underscores a main theme which is too often going overlooked in the grand scheme of things.
This isn't about you.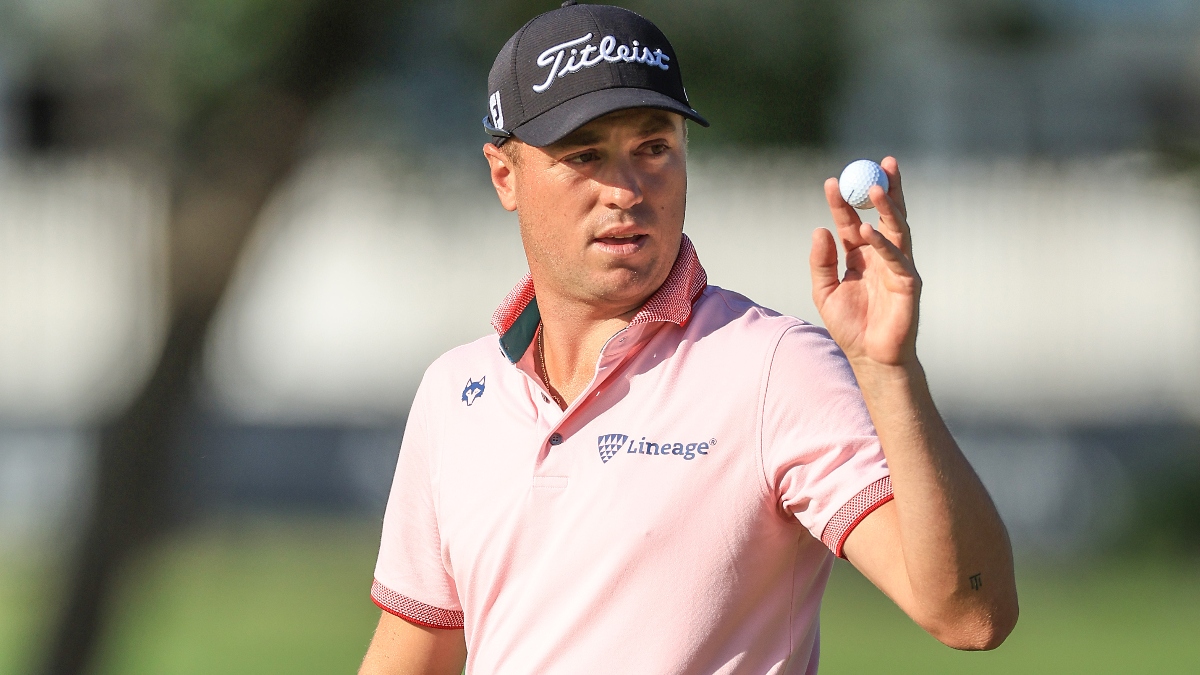 Bet golf, win $200 (No Matter What!)
It's not about the golf fan, or about providing a vehicle for an alternative entertainment product to the status quo. That doesn't mean they'll reject anyone who chooses to watch, but it's hardly atop LIV Golf's priority list. And that makes it difficult for people to wrap their minds around, because this is a business model that literally doesn't exist anywhere else.
Instead, it's all about causing a disruption. This is the golf equivalent to the straight man causing a scene in a bank while his conspirator gets away with the heist. Players like Phil Mickelson, Dustin Johnson and Sergio Garcia might contend they simply wanted a new challenge in their careers while subtly admitting that it was all about the money, but they're also complicit in the notion to transform the messaging.
They might be the hunted, not the hunter, but that doesn't mean they aren't playing the game.
It all recalls another quote from that film of nearly a century ago.
"Now, just a minute," one of the protagonists says to another. "What makes you think it isn't just as much sport for the animal as it is for the man? Now take that fellow right there, for instance. There never was a time when he couldn't have gotten away, but he didn't want to. He got interested in hunting me. He didn't hate me for stalking him, any more than I hated him for trying to charge me. As a matter of fact, we admired each other."
Sounds familiar, doesn't it?
How would you rate this article?
This site contains commercial content. We may be compensated for the links provided on this page. The content on this page is for informational purposes only. Action Network makes no representation or warranty as to the accuracy of the information given or the outcome of any game or event.