Sobel: My Favorite Masters Betting Values After Round 1
Credit:
Michael Madrid-USA TODAY Sports. Pictured: Jon Rahm
Brooks Koepka and Bryson DeChambeau share the lead after Round 1 of the 2019 Masters.
Koepka (+450), Dustin Johnson (6-1) and Bryson DeChambeau (+650) are the new betting favorites entering Friday, but Jason Sobel is looking elsewhere for value.
AUGUSTA, Ga. — You know what they say: You can't win the Masters on Thursday, you can only lose it.
That's a fun little colloquialism, but this is 2019 and we've learned to trust the numbers over the words.
So let's instead share this statistic, which offers more analysis than any old axiom: Each of the past 13 Masters champions were in the top-10 on the leaderboard at the end of the opening round.
It's not as catchy, but it means a lot more.
If the trend continues, that would mean only those within three strokes of the current 18-hole lead have a chance to claim the green jacket this Sunday — a group that includes co-leaders Brooks Koepka (+450) and Bryson DeChambeau (+650), plus big names Dustin Johnson (6-1), Jon Rahm (12-1), Phil Mickelson (12-1), Adam Scott (20-1) and Ian Poulter (25-1).
But of course, those in — or very near — the lead don't offer much value if we're live betting outright winners, especially the bigger names.
Now, there's a chance that Koepka wins this and every major for the 20 years, all while barely cracking a smile. Or that DeChambeau clanks putts at the flagstick and into the hole all weekend for the win.
If you feel especially confident in either of them, you can bet the short odds.
A lot can happen in three more rounds, though, with nerves and pressure and weather all playing a role.
In fact, let's talk about that weather. In addition to possible thunderstorms at times during the next three days, Sunday's forecast calls for winds gusting up to 25 mph.
Here are some players to consider betting before Friday's second round. (All odds via the Westgate Las Vegas SuperBook.)
---
Jon Rahm (3-under)
Odds: 12-1
In his last four Masters rounds, Rahm is now 17-under, a number that would've won all but two editions of this event (and forced a playoff in two others). He's clearly figured something out. And while many believe he needs to temper his emotions before he can become a major champion, I think he's ready to make it happen.
Tiger Woods (2-under)
Odds: 10-1
For a while there, it looked like T-dub might own the overnight lead at this tournament for the first time in 14 years. Instead, he ended the day four shots back — and while he's rarely an afterthought, his odds did climb as guys in later groupings went low.
Woods immediately knew afterward that he's won Masters titles after posting an opening 2-under 70 before — he said four of 'em; it was only three — which should offer some confidence as he tries to follow this one the same way he's done in the past.
Rickie Fowler (2-under)
Odds: 14-1
There's a lesson here. I had Fowler at the top of my list prior to the opening round. When reassessing your outright bets during a tournament, it's important to not jump off — or on — too many bandwagons.
If you liked a guy for weeks before the Masters and he's a few strokes off the lead, don't abandon that idea. If you didn't like a guy at all and he's now up near the top, don't immediately back him.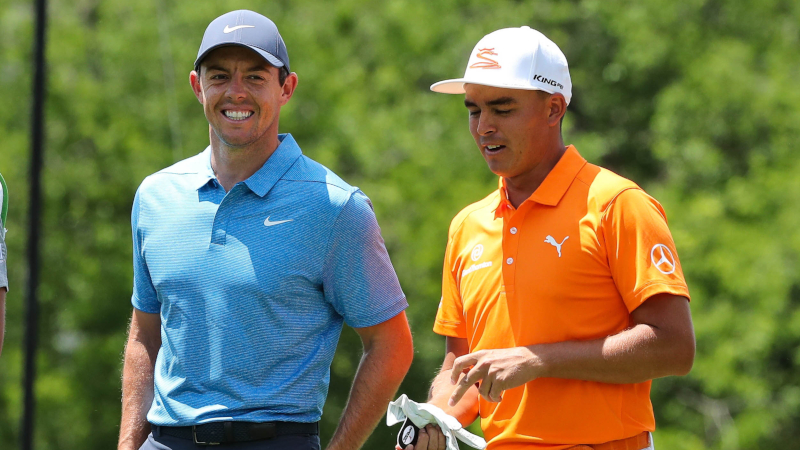 Francesco Molinari (2-under)
Odds: 20-1
It's funny how narratives can shift like an indecisive breeze. Molinari was on a lot of radars before Thursday, but was overshadowed by the guys atop the leaderboard. One of the game's best ball-strikers, he's only four back and is armed with the knowledge that he can win a major. Again, there's some value in this one.
Jason Day (2-under)
Odds: 40-1
It's been said, "Beware the injured golfer." There's no cute saying, though, about the golfer who looks like he can barely walk or bend down to take his ball out of the hole. I won't compare Day to Tiger Woods at the 2008 U.S. Open, but maybe Tony Finau at last year's Masters, when he persevered with a badly sprained ankle and finished T-10.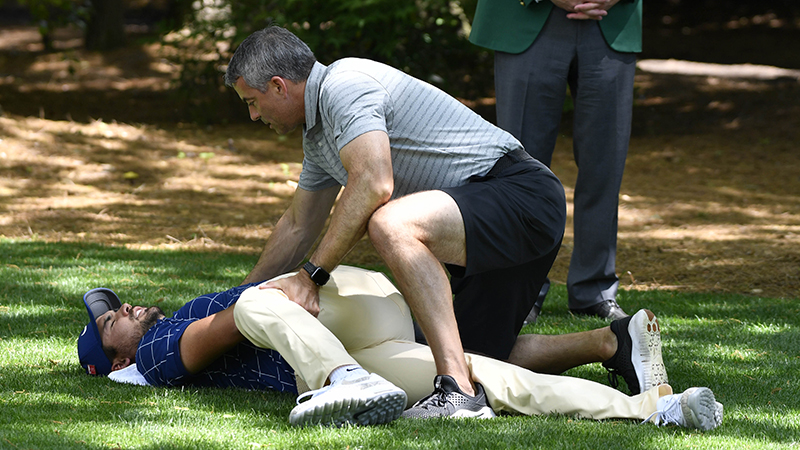 At any other event, Day might've WD'd with back pain during the opening round, but now he'll have a chance to get some treatment and recover a bit. At this number and only four shots back, I love the idea of taking a chance on that.
Tommy Fleetwood (1-under), Matt Kuchar (1-under), Marc Leishman (even-par)
Odds: Fleetwood 30-1, Kuchar 60-1, Leishman 100-1
OK, so they've got some catching up to do – Fleetwood and Kuchar are five back; Leishman is six back — but if the wind really blows as forecasted, I like these three low-ball hitters to grind out pars while the bombers are struggling to contain their trajectory. The last two, in particular, own some terrific value at those prices – or even top-five live bets, if you can find 'em.
How would you rate this article?