2023 Masters Odds: Brooks Koepka Regaining Major-Winning Form at Augusta
Credit:
Christian Petersen/Getty Images. Pictured: Brooks Kopeka.
AUGUSTA, Ga. — In the Netflix series "Full Swing," there's a scene in which Brooks Koepka can't remember who won last year's Masters title. He's prodded by a producer off-camera, wracks his brain, then eventually, finally, comes up with the answer. (Spoiler alert: It was Scottie Scheffler.)
Koepka can be forgiven for forgetting that week, when he posted a pair of 75s to miss the cut. He was in a bad way at that critical juncture of his career, riddled with injury and doubt.
That edition of the Masters isn't a total blur to him, though. He does remember something.
On Friday, he revealed that he punctuated his performance by attempting to punch through the back window of his courtesy car — twice.
"First time didn't go, so I figured try it again," he admitted. "Apparently [I'm] not strong enough… I guess Mercedes makes a pretty good back window."
All of which helps paint a stunning juxtaposition as, one year later, Koepka sits atop the Masters leaderboard entering the weekend.
If you didn't know about the injuries and doubt, if you knew nothing of him leaving the PGA Tour for the renegade LIV Golf league, perhaps if you somehow fast-forwarded three or four years without any knowledge of anything taking place in the world of professional golf, it would be reasonable to resolve that this is just the latest manifestation of Brooks being Brooks.
Starting in 2017, Koepka won four major championships over three years — two U.S. Opens and two PGA Championships — helping cement his reputation as a big-game killer. The world's most elite golfers have long echoed the words of Tiger Woods, often saying they hoped to have their games "peak four times each year," but Koepka had seemingly unlocked the secret to making this happen.
And now? Following a year when he posted two 55th-place finishes and two MCs at the majors, he's once again flipped that switch to activate his best stuff on the biggest stage.
"It feels really similar," he offered after a second-round 67 that brought him to 12-under, tying for the third-lowest 36-hole score in tournament history.
Those words should sound an alarm louder than any horn for weather delays, reverberating through Augusta National's loblolly pines that Koepka is indeed back, even if he already believed it himself.
The setbacks were multitudinous. It all started with a right knee injury that required surgery two years ago. He soldiered through it, even posting top-10s in the final three majors of that year. But the pain eventually took its toll.
He was unable to load on his right side during the swing, causing "more of a stack and tilt" nature to his maneuver, which invariably led to poorer results. With each one, more doubt in his own abilities — and the future — crept in, to the point where, as witnessed in "Full Swing," his usual bravado had been replaced by an air of uncertainty.
The next domino fell last summer, when Koepka — who'd previously referred to LIV defectors as "sellouts" — decided to join 'em, collecting a guaranteed signing bonus in lieu of having to perform for his earnings on the PGA Tour.
(Asked whether this decision would've been more challenging if he'd been healthy, he replied, "Yeah, probably, if I'm being completely honest. I think it would have been. But I'm happy with the decision I made.")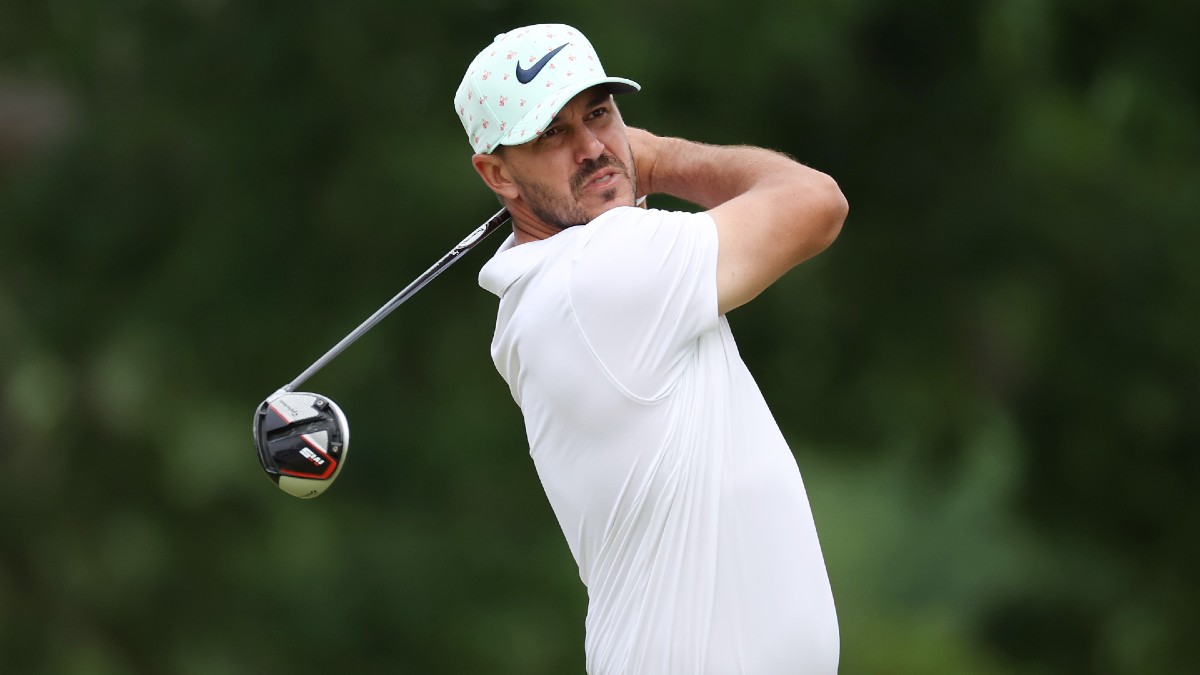 Joining the new circuit, which currently can't allocate Official World Golf Ranking points, means some of his major championship exemptions could dry up in coming years, meaning one of the game's greatest talents of this generation would be largely relegated to only competing in 48-man, 54-hole events.
Or… Koepka could just do what he's doing so far this week and take care of it all.
"The whole goal is to win the [career] grand slam, right?" he said. "I feel like all the greats have won here and they have all won British Opens, as well. Look, I guess it's one more box for me to tick to truly feel like I've done what I should have accomplished in this game."
Two more rounds like the first couple could set the golf world aflame, from a LIV golfer winning a major title to Koepka asserting himself yet again as a man to beat in the big ones.
A victory would mean a fifth career major, tying him for 15th all-time with the likes of Byron Nelson and Seve Ballesteros.
That remains a few days away, though. For now, the most relevant comparisons are those to the player who not so long ago had figured out how to reach his peak performance at the most important events.
During his post-round interview session Friday, Koepka was asked once again how close he is to the Koepka who claimed those four majors.
"I'm, what, three years older? So that makes a big difference," he responded. He then paused, ruminated on his answer and said what the leaderboard was already telling us.
"I don't know, I feel the same, man."
What is QuickSlip?

QuickSlip is an Action Network feature that allows users to automatically pre-load their bet slip at FanDuel Sportsbook.
---
How would you rate this article?
This site contains commercial content. We may be compensated for the links provided on this page. The content on this page is for informational purposes only. Action Network makes no representation or warranty as to the accuracy of the information given or the outcome of any game or event.