Sobel: Buckle Up for Masters Weekend, We're in For One Hell of a Ride
Credit:
USA TODAY Sports. Pictured (left to right): Dustin Johnson, Brooks Koepka, Tiger Woods.
The best screenwriters in Hollywood couldn't script a better weekend than the one that lies ahead.
No matter how you slice it, the final two rounds of the 2019 Masters are headed for an epic finish.
AUGUSTA, Ga. — Everything you think you already know about this week's Masters Tournament is about to change this weekend.
That guy you think is about to pull away from the star-studded pack? He won't. The one you believe is too far out of it to contend? He isn't.
Hey, it's pretty tough to predict the unpredictable.
The final 36 holes are going to be a heart-stopping thriller with more twists and turns than the unending line to enter the Augusta National merchandise shop, so get ready to sit on the edge of your couch and hang on for dear life over the next two days.
Every year, as the number of elite-level talents has continued to grow, we collectively enter Masters week rubbing our hands together at the thought of all of 'em playing their best golf during the biggest tournament of the year.
Of course, it never happens that way – until now.
Oh sure, the world's No. 1-ranked player, Justin Rose, won't be around for the weekend. And the guys right on the cutline might have too much work left to seriously contend.
Otherwise, the leaderboard reads like a who's who of top players that have been-there, done-that before.
Five players are tied for the lead at 7-under — and each one has captured a major championship in the past. You like Brooks Koepka to win his fourth major in the past three years? Might happen.
Francesco Molinari to claim his second since last summer? Possible.
Adam Scott, Jason Day or Louis Oosthuizen to grab a second career major? Decent chance.
Only one stroke behind them is a quartet that includes Dustin Johnson, Xander Schauffele, Justin Harding and some guy named Tiger Woods, whose presence on this leaderboard would've elicited pandemonium even without all these other guys.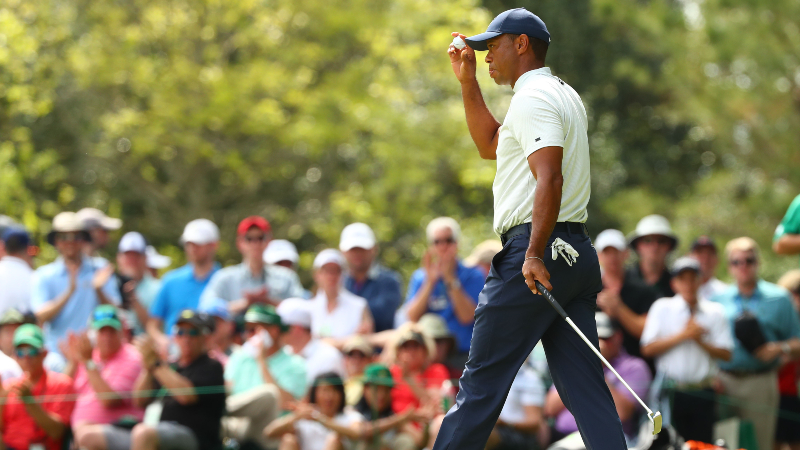 All told, there are seven players with 10-1 odds or better to win this golf tournament, which is just another way of saying this thing is more wide open than Steph Curry in pre-game warmups.
"It must have happened at some point, but this is really stacked," Scott said of the leaderboard. "I think it's going to be an incredible weekend, no matter what happens now."
No offense to the Harding family, but short of the lesser-known South African winning by four strokes on Monday morning, Scott is correct in his assessment of the impending future.
Since we already understand how much we don't know about what will happen this weekend, let's discuss what we do know: It's all going to change.
Just as those who believed after the first round that this would turn into the Koepka and DeChambeau Show were proven wrong, anyone who thinks the Saturday night leaderboard will strongly resemble this one will be similarly mistaken.
The proverbial Moving Day machinations simply won't allow for everyone in contention to post, say, matching scores of 70 and keep this dream board going for another day.
There's an excellent possibility that a player's name which hasn't even been mentioned in this column yet could be leading entering the final round, while a few of those who have been mentioned could have their chances be deemed DOA when they arrive on site Sunday morning.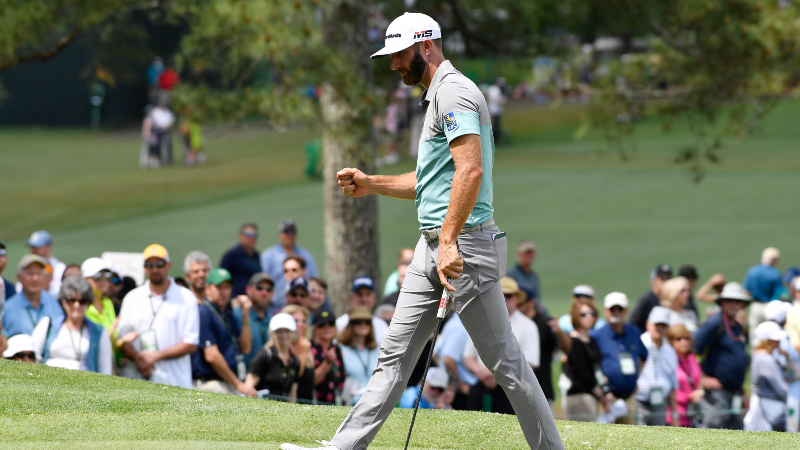 "As long as you're within a few of the lead going into Sunday, you always have a chance, especially around here," Dustin Johnson explained. "You can always make some eagles; you can make a lot of birdies if you're playing well."
It's been said "anything can happen" during the final rounds of a golf tournament, but after a day when Woods was almost taken out by an overzealous security guard, Rory McIlroy drove his ball into a golf cart and Zach Johnson hit his ball on a practice swing off the tee marker, that saying might ring truer here than ever before.
Throw in a forecast of thunderstorms and a potential of 25-30 mph gusting winds and we're in for a couple of days that should defy any predictions, making 'em more fun than anything we've witnessed in a long time.
So, grab that edge of the couch and hang on.
This is gonna be one hell of a ride.
How would you rate this article?