Sobel: Justin Thomas Wins, but Patrick Reed Incident Captures All the Attention
Credit:
Photo by Sam Greenwood/Getty Images. Pictured: Patrick Reed
Justin Thomas won his 12th career PGA Tour title Sunday night, vanquishing Patrick Reed on the third playoff hole at Kapalua after some wild back-and-forths down the stretch.
It's not often that a player can elevate himself into a conversation with Tiger Woods, Jack Nicklaus and Sam Snead – Thomas joined those three as the only players with a dozen wins by age 27 – yet still isn't the story everyone is talking about afterward.
No, that would instead be the incident surrounding Reed near the end of that playoff.
For those who have been on a golf sabbatical for the last month, Reed was accused of cheating at the Hero World Challenge when he fluffed his lie in a waste bunker and was given the requisite penalty without any other type of punishment. Rather than own it and beg for forgiveness, he denied it and claimed something about the camera angle.
It was a bad look all around, and now it's predictably leading to other bad looks – like the spectator who yelled, "Cheater!" when Reed was trying to make a crucial putt.
Here are 10 takeaways from the situation, which overshadowed Thomas' win in the aftermath:
---
Check out FanDuel, where Action Network users get a risk-free bet up to $500.
---
–We can Zapruder this video all we want, but the yell either came just as Reed hit the putt or immediately afterward. To those who contend the latter, I'd suggest something about the speed of sound and how we don't hear the thwack of a driver until the ball has left the clubface, but it's nitpicking here. The yell shouldn't be used an excuse for why Reed missed the putt, nor should it be written off as some non-sequitur as if it happened while he was walking down the fairway on a Thursday morning. He clearly heard it and immediately reacted. And when he did, it became a major part of the story.
–I was surprised by how many people (on social media, at least) stated afterward that Reed "deserved" this catcall. Look, I'm the furthest thing from a Reed apologist you'll find, however there's still some decorum involved here. Not to go all Shooter McGavin, reminding people this isn't a rock concert and demanding they go back to their shanties, but when the majority of observers (and again, this is a social media straw poll, so take it for what it's worth) see no problem whatsoever in the accusation or the timing, that's an issue. Besides, I wonder how many of these people, if they were playing a match against a fellow golfer they'd accused of such a violation one month earlier, would yell at them during these inopportune moments. (Not to mention how many "incensed" fans actually understand which rule he broke.) Root against him, applaud when he misses, but fans shouldn't become part of the story.
–That said, if it happens at Kapalua, it'll happen everywhere. I've covered that event a handful of times in the past and when I say that attendance is sparse, that's being polite. There are some locals and a few honeymooners who unwittingly wound up in Maui during tournament week. Maybe I'm exaggerating, but only a little bit. We aren't talking Phoenix here. All it takes is one person to yell one thing – and now that a proverbial bar has been set, those who have been in the bar at future events will readily try to jump over the metaphoric one.
–Shoutout to Dan Hicks on the Golf Channel broadcast team for immediately recognizing and reacting to this incident. Too often over the years, such situations have been swept under the rug, shrugged off as part of an explanation that "some noise" might have bothered the player. Fans are smarter than ever before and don't want that sugar-coating. It's the responsibility of the broadcast to tell the story of what is taking place on-site for the viewer at home, using the video and audio tools at their disposal. That doesn't mean they should give air time to every booze-addled fan who yells something during an event, but it becomes part of the story in that specific situation. Addressing it in a truthful and immediate manner was the absolute right thing to do in that moment.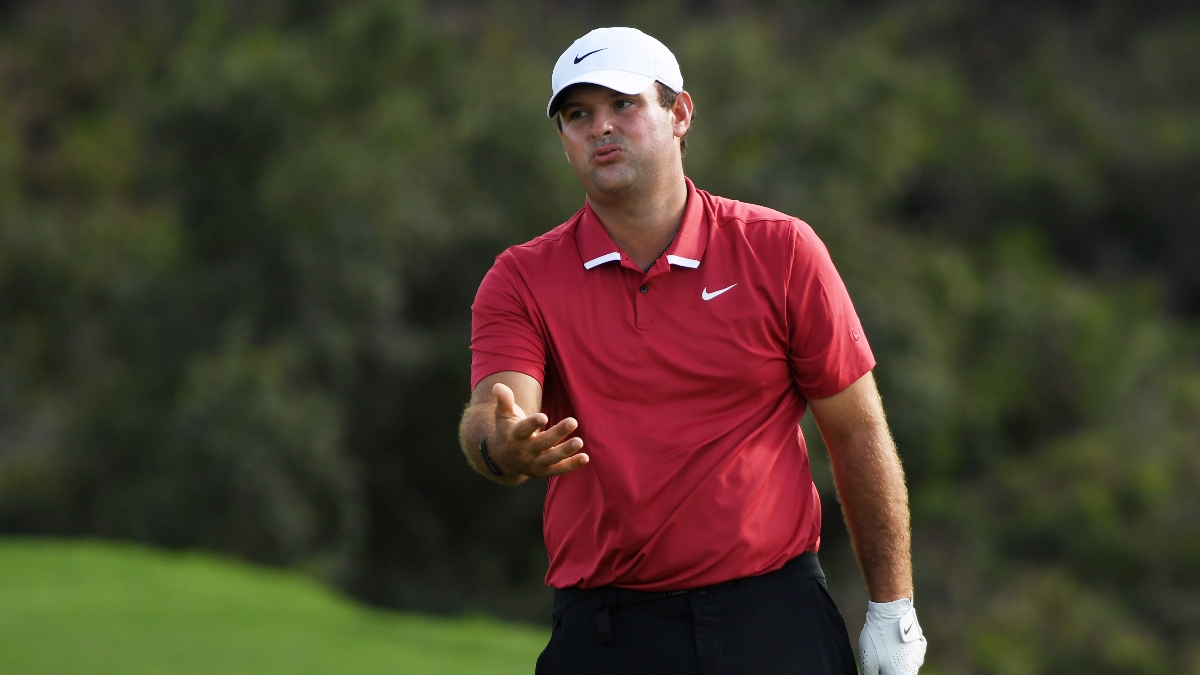 –Golf is better when it has a villain. Here in America, many of these cases are the result of patriotism, as players such as Seve Ballesteros, Colin Montgomerie, Ian Poulter and Sergio Garcia have been saddled with that Public Enemy classification over the years, largely based on the collective Ryder Cup justification of, "If you can't beat 'em, berate 'em." There aren't enough players who inspire passion and emotion, even if it's from a negative standpoint. Of course, that softens over time. Even just 10 years ago, Tiger Woods was largely reviled for personal indiscretions, having very similar things yelled at him; now he's celebrated for his comeback. More recently, Bubba Watson and Bryson DeChambeau have been villified in varying degrees. Point is, those who believe Reed will forever be yelled at for being a cheater need to look outside the bubble a little bit. It won't happen anytime soon, but people have short memories and shorter attention spans. They'll someday move on to the next controversy. It might take Reed falling on his sword for this to happen – and we're probably past that point anyway – but just as he's brought this precipitous fall upon himself, from Captain America to a cheater label, he can help sway public opinion back in the other direction, if he cares.
–On Monday morning, I said as much while on-air with Taylor Zarzour on "The Starter" on the SiriusXM PGA Tour Radio channel. That apparently sparked a big debate afterward, as many disagreed with my take that villains benefit the game. I get that golf isn't football (obviously), but if you watched some of this weekend's wild-card games with a dog in the race – whether it was your favorite team or you had a bet or there was some other reason – and watched others without a care about the result, you already understand how a rooting interest can inspire this passion. And if you were watching the Sentry TOC playoff Sunday night and actively cheering against one of the competitors, that's not a bad thing. Maybe we can wish that our villains developed through more organic means than a cheating incident, but this is how it happened. Golf as a whole always embraces the idea that some players induce emotion, though it's often buried the stories of those who produce the negative kind. Too bad. It's good for business.
–Without a doubt, the PGA Tour is getting exactly what it asked for with this situation. When officials failed to penalize him beyond the two-stroke post-round penalty that afternoon, they should've had the foresight to understand that vigilante justice would have much worse repercussions than a DQ from what is essentially a Silly Season event in the Bahamas. I'm not sure that a punishment befitting the crime would've stopped the bleeding necessarily, but much of the current backlash against Reed isn't just that he's a cheater; it's that he's a cheater who "got away with it."
–One reason this story isn't going away is because Reed just happens to be playing at an elite level right now. Whether he thrives in the villain role – a very real possibility knowing his background – or his work with swing coach Kevin Kirk is now buoyed by a hot putter, we shouldn't expect infrequent opportunities to win moving forward. At Kapalua, Reed one-putted 45 of 72 holes in regulation, good for a strokes gained putting number of +2.33, more than a full stroke better than 32 of the other 33 competitors. Take any player who's won a major, owns a world-class level of ball-striking and add a scorching flatstick, you're bound to have some title contentions.
–I think it's fascinating to attempt to adjust Reed's future success employing this most fickle of variables. How do you place an outright bet on a player when you know he could be standing over a birdie putt for the win on Sunday afternoon and start hearing those cheating accusations again? By the same measure, how do you handicap a player who might endure another incident? And I ask these questions in the most literal sense. I mean, if Reed's form and history are deserving of 12-1 odds at a certain tournament, should he legitimately be closer to 14-1, because of what might happen in the moment? It's not a perfect analogy, but a football team with a kicker that can't make a clutch field goal at the end of a game owns less value at the same number than one with a guy who doesn't miss. I'll admit that I don't know how to quantify this variable in the case of Reed, but it's one that we've never really had to contend with in the past.
–One popular refrain on Twitter after this incident: He'd better not try to play in Phoenix this year. Not to be the #WellActually guy, but 100,000 fans screaming incendiary things toward a player is a whole lot better than just one of 'em. Besides, he won't be there. He's already committed to Saudi Arabia that week. And not to get all political, but if we really want to know the reach of this outrage, we might realize it then. Takes a lot to be labeled with an inflammatory characterization over there.
How would you rate this article?