Sobel: Key to Winning at Bethpage Black Will Be Length (And Accuracy)
Credit:
Rob Schumacher-USA TODAY Sports. Pictured: Rory McIlroy
There's not a prototypical PGA Championship winner, like other majors. But Jason Sobel explains why that could be different at Bethpage Black.
FARMINGDALE, N.Y. — At the Masters, ball-striking is paramount. You'll rarely see a guy slip his arms into the green jacket who wasn't dialed-in with his iron game throughout the week.
At the U.S. Open, accuracy has often been the go-to strategy, as those keeping it in the short stuff traditionally have a better chance to contend. And at the Open Championship, right-brainers own the advantage, since creativity plays such a big role in how shots are played.
Unlike the other three major championships, there's not really a prototypical PGA Championship performer. There's no common bond at these venues — which isn't necessarily a bad thing. The list of challengers can often include long hitters, ball-strikers, great wedge artists and superior putters. Basically, the guys who can get the ball into the hole in the fewest strokes possible have a chance to win, no matter how they get it done.
That could change this week, though.
Bethpage Black already owned a reputation as a big-boy golf course, even on a lazy summer Saturday with amateur hackers trying to tame a beast that is simply too much golf course for most mere mortals. During a major championship, with the rough more gnarly than usual, there's a greater onus on length. Only the strong will survive, indeed.
And that's before the ultimate X-factor rained down on the Black course. Literally.
Periods of heavy rain throughout the week have left the 7,459-yard track feeling even longer, as the ball is hardly carrying in the thick air. Need proof? Through mid-afternoon on Tuesday, Max Homa led the annual long-drive competition with a tee shot of 318 yards — 23 yards shorter than Jack Nicklaus' winner back in 1963.
"This golf course is already long," explained Brooks Koepka, the defending champion. "But being wet, it'll be interesting to see. It makes the fairways a little bit wider, which I think could be in our benefit or especially the longer hitters, because we can get it a little bit further down there. And usually the longer hitters aren't as accurate, so open up those fairways for us, and these greens will be quite receptive."
It's a great point — and one that too often goes overlooked by observers.
Rain not only makes a golf course longer, but it negates any firmness in the fairways, essentially giving the longer hitters even more of an advantage because it becomes easier to avoid the rough.
"Fairways are plenty wide, because it's wet," Tiger Woods added. "You've got to hit it not only straight, but you've got to hit it far."
"With the rain we've had the last couple of days, the length will definitely help," said Rory McIlroy. "It's a long golf course, and it plays even longer with the cold and wet conditions. Length is definitely going to be a big factor this week."
At many PGA Tour events throughout the year, the longest hitters might have an advantage in that they're hitting wedges when others are hitting 8-irons.
This week, though, these players might be hitting 7-irons when others are hitting 5-irons, which could be a much greater advantage than usual.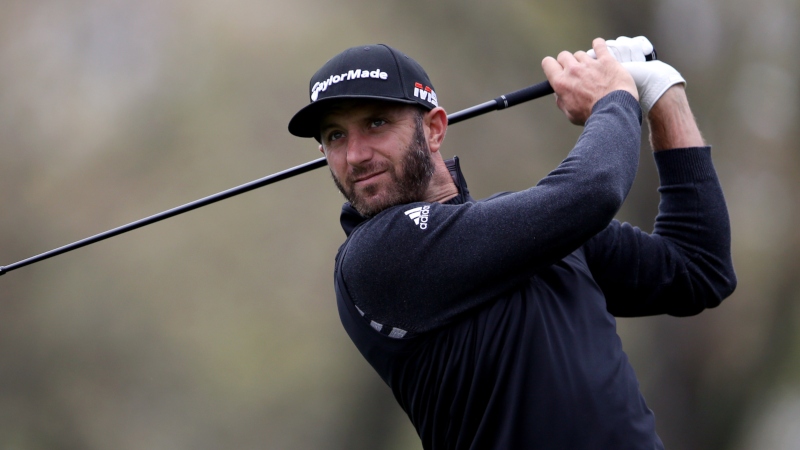 Of course, the common denominator is that long and straight is always the best combination. It should come as little surprise that the top dozen players in this season's strokes gained tee-to-green statistic are each in this week's field and are some of the pre-tournament favorites, including McIlroy and Dustin Johnson.
When asked about the secret to success on this course, Johnson offered what is becoming a familiar refrain: "It's driving and then second shots, because you have a lot of long- to mid-irons in your hand. There's only four holes where you can get a fairly short iron in your hand. So that's the difficult part of this course."
All of which should be key factors during the four tourney rounds: Drive it long, drive straight, give yourself the best opportunity to hit the shortest possible club into as many greens as you can.
The player who best do this just might be the one holding the trophy aloft come Sunday evening.
How would you rate this article?
This site contains commercial content. We may be compensated for the links provided on this page. The content on this page is for informational purposes only. Action Network makes no representation or warranty as to the accuracy of the information given or the outcome of any game or event.