Sobel's PGA Championship Betting Guide: Why Justin Thomas Is My Pick
Credit:
Michael Reaves/Getty Images. Pictured: Justin Thomas
Justin Thomas is coming off a win at the WGC-FedEx St. Jude Invitational, but Jason Sobel thinks there's a chance JT goes back-to-back.
Find out why Thomas is Sobel's favorite outright bet for the 2020 PGA Championship below.
He also highlights the rest of his golf betting picks for the PGA TOUR's first major of 2020.
For the first time in a modern-day record 54 weeks, we can finally say this: It's a major championship week.
Feels good to read those words, doesn't it?
Four months after it was originally scheduled, the PGA Championship will be contested this week at TPC Harding Park for the first time — a big, beautiful tree-lined track in the Bay Area that should undoubtedly prove to be a stiff test for the world's best players.
Over the next few days, you're going to hear and read an awful lot about which specific analytics will portend which specific players are going to contend for the title this weekend.
Ball-striking stats are always an easy crutch. That's not to say they aren't intuitive this week, but I've yet to see a course where hitting the golf ball really solidly wasn't a favorable advantage.
Some handicappers might insist that the contenders will really separate themselves around the greens, meaning short-game numbers should be especially important.
Others will examine this course, realize that it's a par-70 with 12 par-4 holes, and maintain that season-long par-4 scoring will be a determining factor on the leaderboard.
And still others could believe that this course will resemble a U.S. Open venue more than a PGA, and presume that scoring will be difficult and bogey avoidance will be a major consideration.
Quite honestly, I don't necessarily disagree with any of the above.
Which is to say, yes, I do believe the player who hits it great, displays a deft short game, posts solid scores on the par-4 holes and avoids bogeys should find himself in great position for this one.
How's that for some #expertanalysis?
The truth is that even with all of this data readily available, I'm going to keep things much simpler in trying to prognosticate this event. That's because as the PGA has moved around the country and even moved around the annual schedule, there remain a few constants for those who have claimed the title.
Namely, I want players in strong recent form who have already won this year.
Over the past two decades, only twice has a winner finished outside the top-30 in his previous start, and those came from Shaun Micheel and David Toms, back in 2003 and 2001, respectively. A whopping nine of those champions — 45 percent! — were top-five in their most recent appearance before that victory. Five were fresh off a win.
As if to only underscore the impact of form, 16 of the past 20 winners of the PGA Championship already had a title to their name earlier in that year.
| Winner By Year | Most Recent Finish | Previous Win That Year |
| --- | --- | --- |
| 2000 Tiger Woods | 11th | Yes |
| 2001 David Toms | 35th | Yes |
| 2002 Rich Beem | 1st | Yes |
| 2003 Shaun Micheel | 60th | No |
| 2004 Vijay Singh | 1st | Yes |
| 2005 Phil Mickelson | 10th | Yes |
| 2006 Tiger Woods | 1st | Yes |
| 2007 Tiger Woods | 1st | Yes |
| 2008 Padraig Harrington | 20th | Yes |
| 2009 Y.E. Yang | 19th | Yes |
| 2010 Martin Kaymer | 22nd | Yes |
| 2011 Keegan Bradley | 15th | Yes |
| 2012 Rory McIlroy | 5th | Yes |
| 2013 Jason Dufner | 4th | No |
| 2014 Rory McIlroy | 1st | Yes |
| 2015 Jason Day | 12th | Yes |
| 2016 Jimmy Walker | 14th | No |
| 2017 Justin Thomas | 28th | Yes |
| 2018 Brooks Koepka | 5th | Yes |
| 2019 Brooks Koepka | 4th | No |
All of this info should have you scrambling to find out which players fit these parameters, but you don't have to: I've done all of the scrambling already.
What we're searching for are players in this week's field who finished inside the top-30 in their most recent start (on any tour) and already have a win during this calendar year (not the wraparound season but the actual year).
And what I found is that due to a combination of the COVID-19 schedule suspension reducing the number of tournaments that have been played so far and some lackluster efforts from big names this past weekend, there aren't a whole lot of names from which to choose.
In fact, the entire list consists of a grand total of eight players:
Justin Thomas
Andrew Landry
Webb Simpson
Daniel Berger
Dustin Johnson
Bryson DeChambeau
Collin Morikawa
Richy Werenski
With that in mind, let's get to my picks for this week's PGA — and don't forget: We'll have plenty of more content before the opening round, including my ranking of the entire 156-player field.
PGA Championship Picks
---
Odds as of late Sunday night and via DraftKings. Get up to a $1,000 sign-up bonus at DraftKings today or see more offers and reviews for the best online sportsbooks.
---
Outright Winner
One player to win the tournament.
Justin Thomas (+800)
I rarely — I mean, almost never — pick a player to go back-to-back. But after JT was my favorite outright play in the preview last week, I'm doubling down for this one.
It's not that he was flawless down the stretch — far from it, really, with some wayward drives while the tourney was on the line — but there were a few positives I just couldn't ignore.
The first is his mental toughness in the final round. I get that there's no way to quantify such acumen, but Thomas just seemed locked in from the very first shot of the day.
The second was what he said after the round about fill-in caddie Jim "Bones" Mackay, who will again be on the bag this week. Thomas insisted they're getting more accustomed to each other by the round, which means the communication and input between them should only be better this week.
Tiger Woods and Rory McIlroy each won a WGC the week before also claiming a PGA Championship title and Thomas is very capable of puling off the same parlay.
[Bet now at DraftKings. CO, NJ, PA, IN and WV only.]
Other OADers
Potential selections for one-and-done options.
Patrick Cantlay (+2500)
Even though he still only owns two career PGA TOUR victories, I shouldn't have to sell you on the talents of Cantlay going into this week.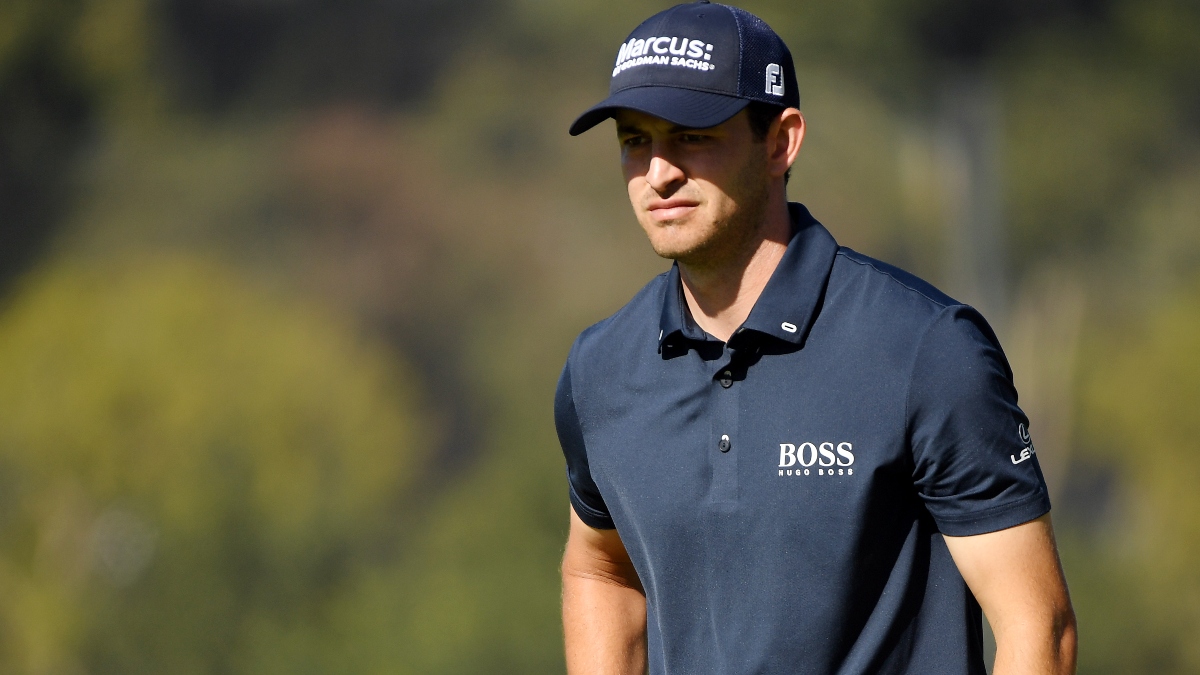 Last year, he made the cut at all four major championships and finished a personal-best T-3 at the PGA, never seriously contending, but behind only Brooks Koepka and Dustin Johnson on the leaderboard when it was all said and done. Cantlay ranked positive numbers in strokes gained tee-to-green in three of four rounds in Memphis last week, which should suggest good things coming for this one.
[Bet now at DraftKings. CO, NJ, PA, IN and WV only.]
Tony Finau (+5500)
Would it completely shock you if Finau channeled any anger from those 30-odd top-10s since his last win and used those experiences to bypass the next step in his career progression and jump right to a major victory? It shouldn't.
He obviously owns the inner talent necessary to win, it just hasn't happened anywhere besides the alternate-field 2016 Puerto Rico Open.
Too often bettors are guilty of not following this old investing axiom: Past results are not a predictor of future performance. Just because he hasn't won more doesn't mean he can't win more. A big one is coming for him very soon.
[Bet now at DraftKings. CO, NJ, PA, IN and WV only.]
Tommy Fleetwood (+6000)
One week after looking rusty in his first appearance since the restart — a missed cut at the 3M Open — Fleetwood seemed to ease his way back at the WGC-FedEx, culminating with a final-round 65. That number sounds eerily similar to the 64 posted by Jon Rahm in the final round of the recent Workday Charity Open that was soon followed by a Memorial Tournament win.
Fleetwood has never finished better than T-35 at a PGA, but he does own three top-four finishes at majors in the last three years and there's some seriously depressed pricing on him right now.
[Bet now at DraftKings. CO, NJ, PA, IN and WV only.]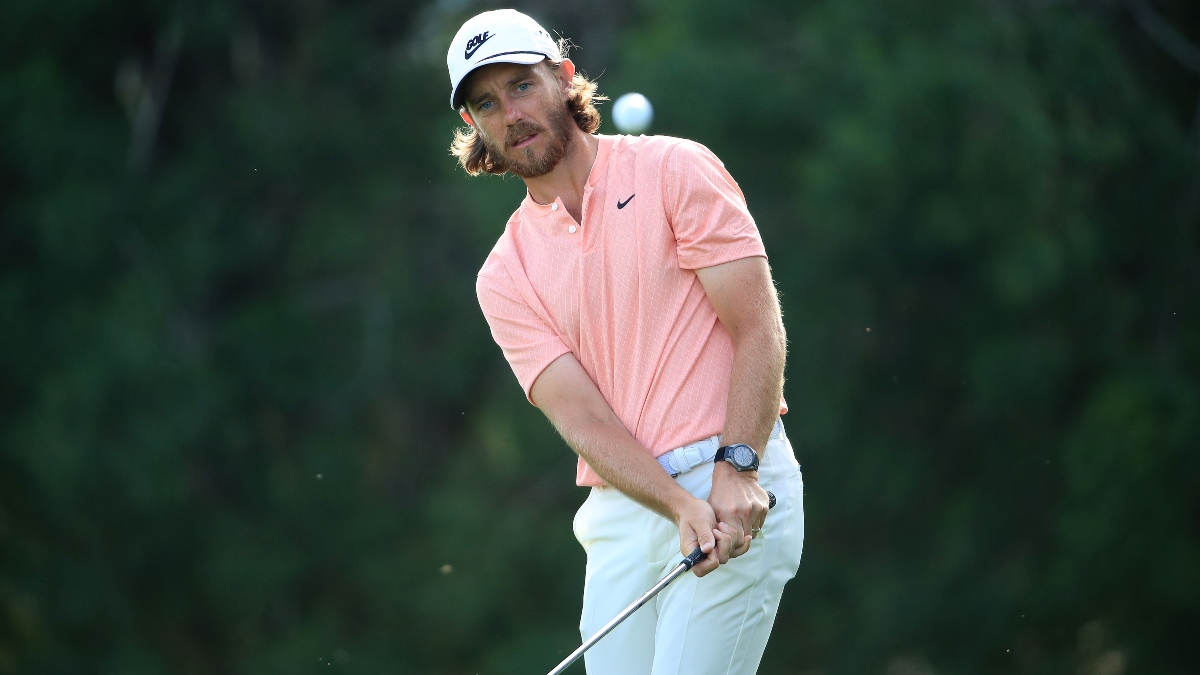 Matt Fitzpatrick (+3500)
Whether you're falling way behind in an OAD pool and need to play catch-up or just want to go contrarian, expect most of your fellow competitors to pick one of the big boys with only three majors this year, which makes a Fitz selection even more enticing. He's now finished solo third and T-6 in his last two starts on difficult golf courses with plenty of trouble.
Clearly trending in the right direction, he's a smart play in all formats, but potentially very smart in OADs where he should have some pretty low ownership.
[Bet now at DraftKings. CO, NJ, PA, IN and WV only.]
PGA Championship Top-Five Pick
One player to finish top-five.
Xander Schauffele (+450)
I recently spoke with one PGA TOUR pro who has consistently played alongside some of the world's best players and isn't prone to hyperbole. He'd played with Schauffele, though, and raved about his game afterward. It's not like that's anything we don't know, but my guess is that a poll of the game's top players would rank him higher than a poll of golf fans, which speaks to what his peers think about his abilities.
Throw in the fact that he always seems to play his best golf in the big events, with a half-dozen top-six finishes at majors in the past three years, and Schauffele is right behind Thomas on my list this week. I'd be surprised if his name isn't prominently displayed on the leaderboard come Sunday afternoon.
PGA Championship Top-10 Pick
One player to finish top-10.
Jason Day (+450)
Just a week ago, even after a few strong results, I'm not sure I would've considered Day for this list based on the fact that he'd just split with longtime instructor Colin Swatton, who had been like a father figure to him. I'm still not sure that's the best move for Day in the long-term, but in the short-term, it has — and will — help Day take more ownership over his own swing.
With results of sixth, fourth and seventh over his past three starts, a top-10 play this week feels like a smart bet.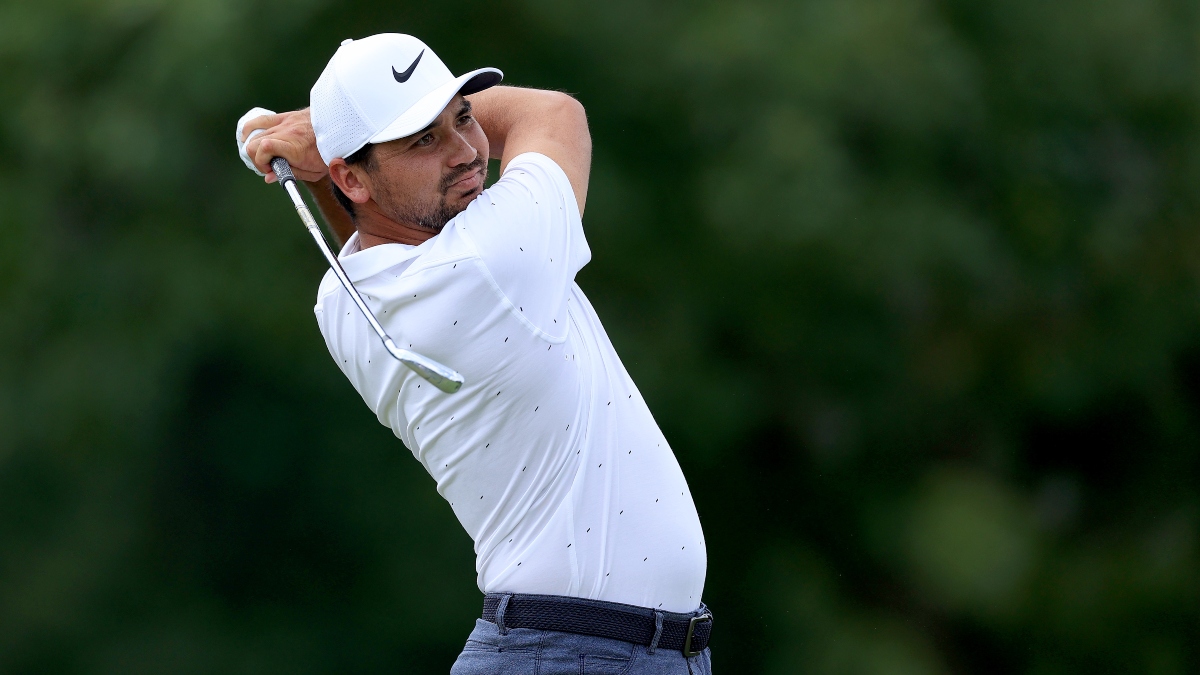 PGA Championship Top-20 Pick
One player to finish top-20.
Ryan Palmer (+450)
Look, there are plenty of "safe" top-20 options I could give you that might have a smaller return of investment but a better chance of cashing. But how much am I helping you if I name Rory McIlroy as a player to finish in the top-20?
Instead, I'd rather give you a guy who's a bit more off the radar.
The truth is, Palmer was on my radar even before a final-round 64 in Memphis. We obviously want players in strong recent form and Palmer has been a lot better than most people realize, not just over the past two months, but dating back to last year's PGA in May. He missed the cut that week, but since then has made 22 starts and has finished top-20 in half of 'em. That suggests he should be an even-money play this week, so at this price he can be considered a bargain.
PGA Championship Top-30 Pick
One player to finish top-30.
Max Homa (+275)
There are going to be plenty of narratives surrounding NorCal natives — or at least NorCal college attendees — who are returning to the area this week. That includes Morikawa, who has played more than a dozen rounds at TPC Harding Park dating back to his college days at Cal. Homa attended the same school and is just two weeks removed from a T-3 at the 3M Open.
In fact, much like the Palmer play above, Homa has finished inside the top-30 in six of his past 12 starts, which similarly suggests he's a bargain this week.
PGA Championship Top-40 Pick
One player to finish top-40. I originally listed Ryan Moore at +120, but he's withdrawn.
Christiaan Bezuidenhout (+175)
The toughest name in the field to spell, Bezuidenhout's game is much simpler, leaving him with eight top-30 finishes around the world in a dozen starts so far this year.
That includes a T-22 at the Memorial and a T-20 at the WGC, suggesting he's afraid of neither top-flight fields nor brutish host courses. He'll surprise some people this week, but those paying close attention shouldn't be too surprised.
PGA DFS Free Bingo Square
A safe plug-and-play option for DFS.
Brooks Koepka
In last week's preview, I listed Koepka as my Big Fade for the second straight week, citing his poor form and lingering knee injury. I wrote at the time that he might continue occupying that spot in the column until he proves otherwise.
Well, he proved it.
Despite a sloppy bogey on the par-5 16th hole and a drive that found the water on 18, Koepka contended for four days and appeared primed to be the same Brooks who has won this title each of the past two years. Expect him to garner plenty of attention in DFS circles, but for good reason — he's obviously found something and that form just happens to intersect with a major, when we all know he tends to play his best golf.
PGA DFS 'Dog
A lower-priced option for DFS.
Mackenzie Hughes
This week's leaderboard is going to offer a collection of names who have played the best golf over the past few months. While Hughes' name might not be one of the first which comes to mind, it should.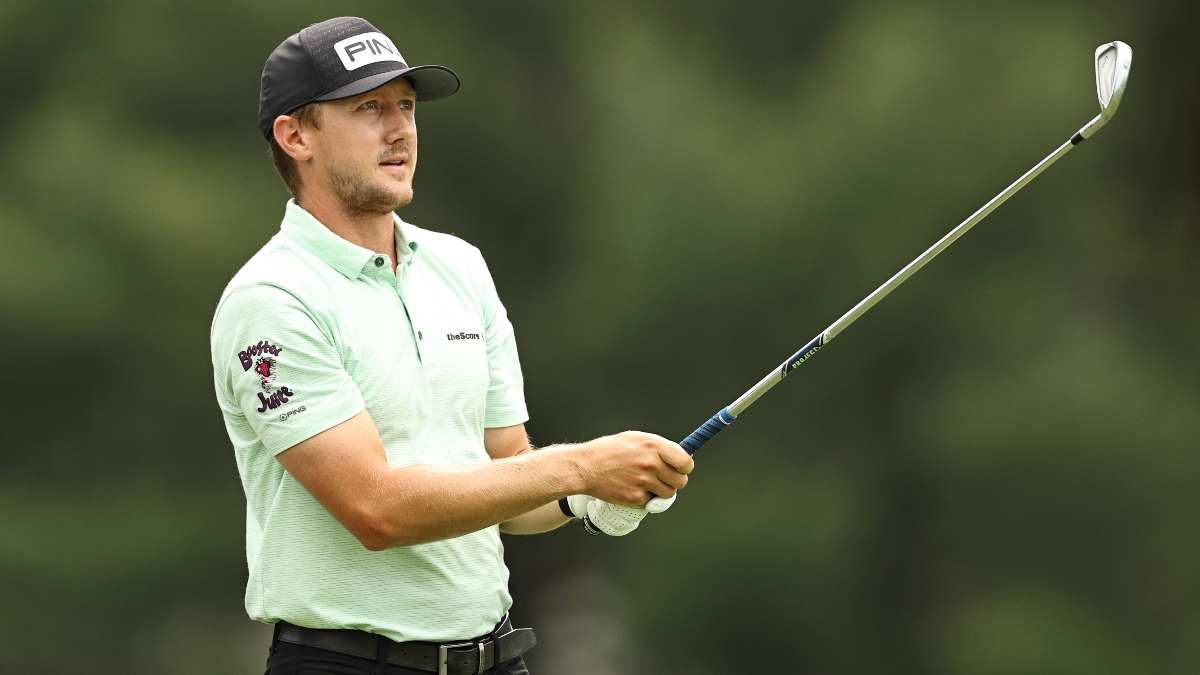 After a bevy of missed cuts to start the year, he now owns results of sixth or better in three of his past seven starts. Plenty of people in this business will suggest that torrid putting isn't sustainable, and they're right, but Hughes has a tendency to put together some extraordinarily-hot putting rounds that make him a very intriguing option for any DFS lineup.
PGA Championship First-Round Leader
One player to post the low score Thursday.
Abraham Ancer (+6000)
There are a lot of directions I could have gone with this one, but I like the fact that Ancer has broken 70 in four of his five Thursday rounds since the restart, including a 64 and two 67s. I also like the fact that he's a typically strong ball-striker.
All it takes for one day is a hot putter, and it's easy to envision him posting a 65 to open the proceedings.
Matchup Man
One player who should beat comparable players.
Daniel Berger
There are two things I generally look for when picking players to back in head-to-head matchups: The first is that I want a guy who consistently makes cuts, which gives me essentially a chance to cash these bets on Friday and another chance on Sunday. The other is that I want a guy who closes strong.
Berger is the epitome of both assets right now. He's only missed one cut this year — with six top-10s in his last seven starts — and his last eight Sunday scores have been 69-68-67-69-69-66-65-65.
Sign me up for matchup bets with Berger.
The Big Fade
One top player to avoid at this tournament.
Justin Rose (+7500)
I was this close to listing Tiger Woods for this category, as the combination of a lack of recent reps and some chilly weather shouldn't bode well for him. Then I considered Adam Scott, but I actually think the Aussie can emerge from hibernation and pick up right where he left off with some solid golf this week. And so, the answer here was Rose, who's been all out of sorts this year, from changing equipment manufacturers to splitting from his swing coach, Sean Foley.
Rose has missed the cut in three straight events and didn't even play in Memphis to get in four full rounds and try to right the ship. It's tough to think he'll suddenly put it all together this week.
How would you rate this article?