PGA Odds & Picks: Your Guide To Betting the WGC-Workday Championship at The Concession
Credit:
Tom Hauck/Icon Sportswire via Getty Images
The PGA Tour bids adieu to the West Coast and kicks off the Florida swing earlier than usual with the WGC Workday Championship, which takes the place of WGC Mexico after a schedule rearrangement due to COVID-19.
We're getting the full complement of stars this week. Only Paul Casey, Tiger Woods and Brandon Stone qualified but declined to participate.
Note: All odds are as of Monday.
The Course
This will be our first look at Concession Golf Club on the PGA Tour. It's a 7,474-yard par 72 designed by Jack Nicklaus and Tony Jacklin.
It hasn't been in the spotlight much: The 2015 NCAA Championships are the only notable event the course has hosted. That men's tournament was won by Bryson DeChambeau, so we'll expect him to get some buzz heading into the week.
Overall, though, the course is a slight unknown when it comes to how the PGA Tour players will handle it. Nicklaus describes the course as having small and tricky greens, so I'll keep my focus on the approach game and guys who are comfortable putting on Bermuda.
The Favorites
No surprise at the top: Dustin Johnson opens as a +650 favorite after a solid week at the Genesis Invitational despite a disappointing Sunday. Jon Rahm is next in line at +1000 after a strong closing round allowed him to work his way inside the top five last week.
After those two, we're seeing the rest of the higher tier players all jammed in between +1600 and +2000. Rory McIlroy and Xander Schauffele top that group at +1600 followed by Justin Thomas and Patrick Cantlay at +1800. Bryson DeChambeau, Tony Finau and Tyrrell Hatton all come in at +2000.
There's a lot to take in with that group.
Rory and JT are starting to drift following missed cuts last week, but DeChambeau is probably worth a look at that number — I would imagine he closes below that +2000. It's also weird to see Finau basically getting the same odds as some one like Thomas, but when you take second at every event, I guess that's bound to happen.
Lastly, Hatton was someone I had marked for this event, but that price is too low for me. He's shown when this event was in Mexico that he can come over and contend without the travel being a concern. His only PGA Tour win also came in Florida, so he had a few things going his way.
Viktor Hovland (+2500) and Brooks Koepka (+2800) close out the range. Despite the win in the Phoenix, Koepka still isn't getting priced up with the big names at the top. I'd imagine it's partially to due to health after he was noticeably struggling with a neck problem last week.
Of the group, I'm leaning toward Patrick Cantlay and will be shopping around for the best price on him. The concern is he usually just skips the Florida swing of the Tour all together. But when he has shown up, he tends to play well. His last start in Florida other than the Players Championship was the Valspar in 2017 and he finished second.
Favorites Pick: Patrick Cantlay +1800
Editor's Note: Patrick Cantlay has withdrawn from the 2021 WGC-Workday Championship.
The Mid-Tier
Not much else beside Cantlay really stood out for me.
I do like Sungjae Im at +4500 on DraftKings, though. Florida has been a sweet spot on the calendar for him: He's recorded four top-five finishes in the state over the last two years, including a win at the 2020 Honda Classic during this portion of the schedule. Last time out in Phoenix, the irons gave Im some trouble, but everything else looked good. He's usually solid with the approach, though, so it wouldn't be much of a surprise to see him bounce back this week.
Mid-Tier Pick: Sungjae Im at +4500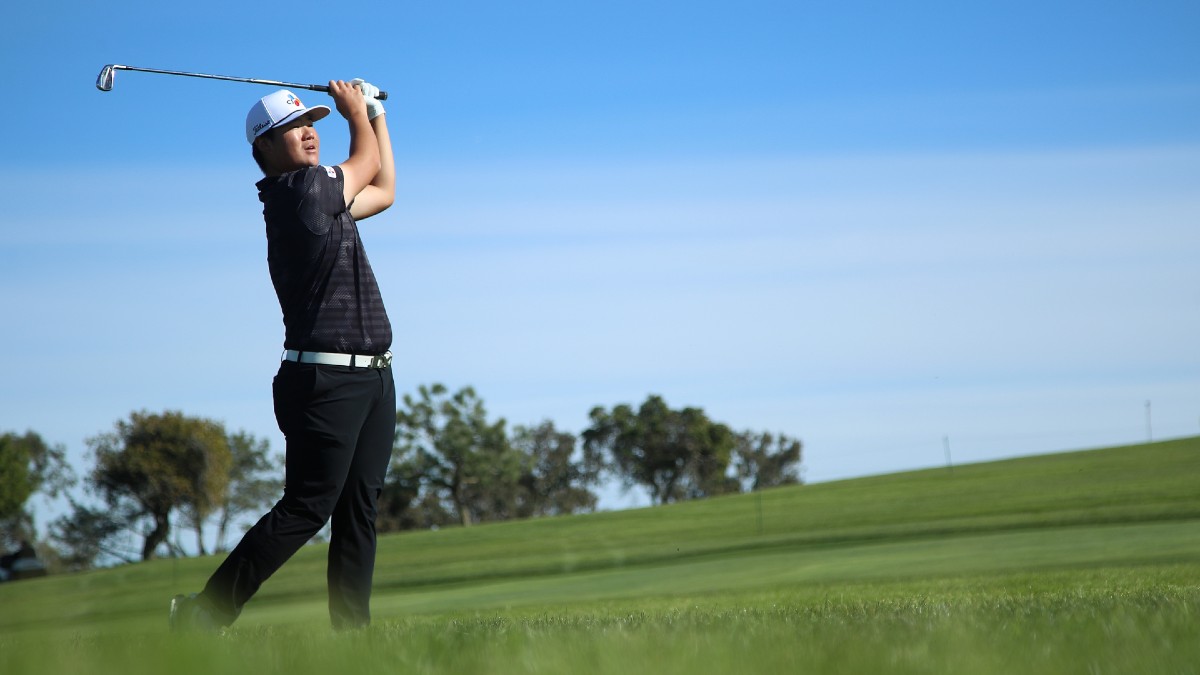 The Longshots
No longshots for me this week — I'll save those for the Puerto Rico card. With all the elite players in attendance at Concession, it's usually just too much to overcome for many of the triple-digit guys to come out on top.
I'll look at some finishing position plays with either Rasmus Hojgaard or Robert MacIntyre, both of whom were in good form when we last saw the European Tour in action. Hojgaard strung together three straight top 25s, including a sixth and ninth over his last two events. MacIntyre has finished inside the top 30 in eight straight events, including a win and a couple third-place finishes over the past few months.
Longshot Pick(s): None
WGC Workday Betting Card
Total Stake: .73 units
How would you rate this article?