PGA TOUR Announces Massive Changes at Tour Championship, Borrowing LIV Golf Concepts
Credit:
Getty Images. Pictured: Jay Monahan (left) and Greg Norman.
ATLANTA — On the eve of this season's final tournament, the PGA TOUR announced massive structural and economic changes which will be implemented for the next season, which starts in just a couple of weeks.
Before we delve into those specifics and what they mean, a quick story.
Once upon a time, Greg Norman had a big idea.
This was decades before the LIV Golf Invitational Series, back when the Shark was still at the height of his bite, one of the game's best players and one of its most popular.
Noting that the PGA TOUR contested a large majority of events within U.S. borders, the Aussie pitched a proposal: Play a series of limited-field global events among the game's elite players.
Norman was essentially told: "Thanks, but no thanks."
Within a few years, the PGA TOUR had developed the World Golf Championships, a series of limited-field global events among the game's elite players.
Sound familiar?
It would be obtuse to define Norman as some agent of change, but he at least acted as a liaison, inspiring these developments without getting any official credit.
In a classic case of déjà vu all over again, we can fast forward to the present day and understand how Norman, now the CEO of LIV Golf — not to mention Phil Mickelson, an initial defector — forced the PGA TOUR's almighty hand, creating a competitive environment which compelled the organization to enforce these substantial innovations.
All of which begs a question we must ask ourselves: Is the biggest headline coming out of Wednesday's multi-faceted announcements the fact that the PGA TOUR made these changes in part to counteract the emergence of LIV Golf, or simply that the PGA TOUR made these changes? Admittedly, it's difficult — if not impossible — to separate these two ideas.
Just because the chicken came before the egg doesn't mean the egg is any less relevant.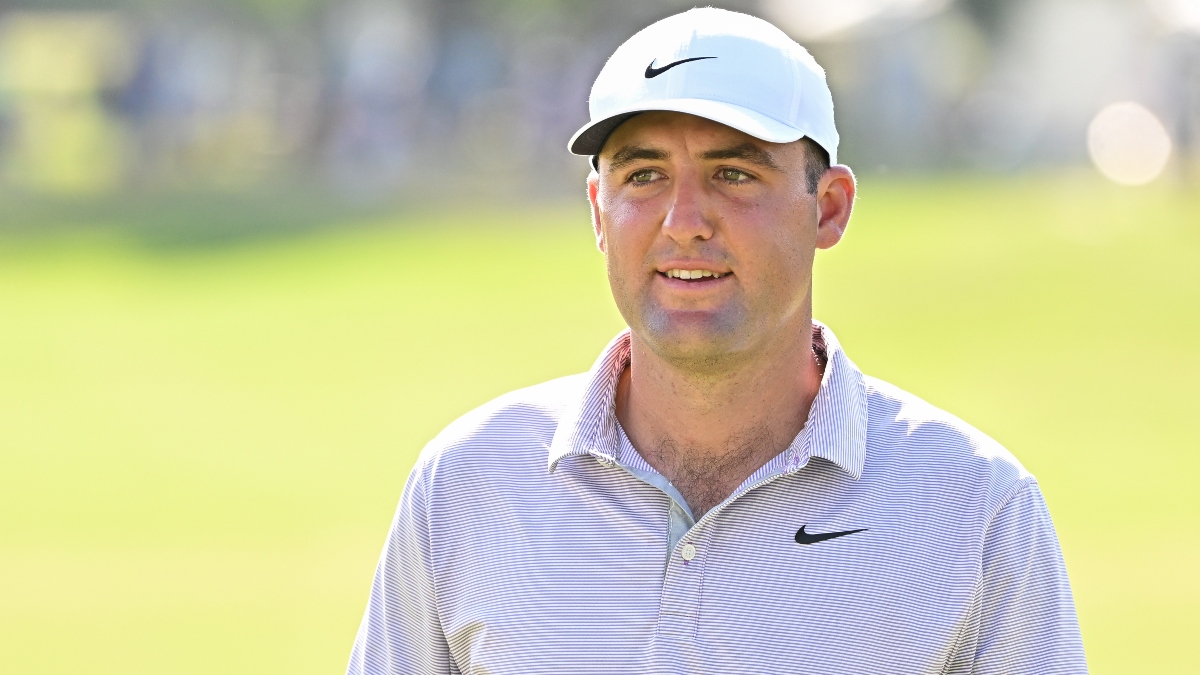 Bet the Tour Championship, Win $200 (No Matter What!)
Among the details: The Player Impact Program will expand not only its "awareness criteria," but the number of rewarded players (from 10 to 20) and the bonus pool (from $50 million to $100 million). The "top players," as defined by those inside the top-20, will commit to at least a 20-tournament schedule which includes the four major championships, THE PLAYERS, three playoff events, five previously announced "elevated" events, four additional "elevated" events and three other events of the player's choosing.
Every fully exempt member will receive $500,000 up front each season, with the TOUR funding any gap in earnings. Every non-exempt member will receive $5,000 for each missed cut, with help subsidizing travel and tournament-related expenses.
Oh, and then there's the TGL, a "tech-infused golf league" created by TMRW Sports, a venture recently started by Tiger Woods and Rory McIlroy, which will start in January 2024, featuring 15 regular-season weeks, plus playoffs, of six teams of three golfers competing on primetime television in a condensed window which will also help the prevailing rich-get-richer mentality which has encapsulated these latest announcements.
Hmmm … more money, elevated events, team golf and an infusion of outside-the-box ideas.
It's almost as if the PGA TOUR found a blueprint for success somewhere.
"As much as I probably don't want to give Phil any sort of credit at all, yeah, there were certain points that he was trying to make," McIlroy conceded. "But there's a way to go about them. There's a way to collaborate. There's a way — you get all the top players in the world together and you get them on the same page. You then go to the TOUR and you suggest ideas and you work together. This was pure collaboration."
If the players declared their independence in formulating these ideas, then we should hold these truths to be self-evident: There's been constant worry about more elite-level PGA TOUR members leaving for the greener pastures of LIV Golf; there's been pressure to create improvements to curtail such defections; there's been justification to "safeguard" (Rory's terminology) the current system so that it might continue well into the future.
In addressing each of these issues, the PGA TOUR essentially enacted a copycat plan.
If you can't beat 'em, join 'em? More like: If you can't join 'em, try to beat 'em.
"You're doing it in a way where you're preparing yourself to achieve at the highest level of the game; you're competing for trophies that matter, you're competing for history and legacy," commissioner Jay Monahan explained when asked about getting into a bidding war for players with LIV. "When you're dealing with a non-economic actor, you have to come back to the core of who you are, and if the core of who you are is providing the single greatest competitive access and opportunities for players, and pipeline, then how do you make that stronger? And that's what everything starts with."
Undoubtedly, these innovations will work. As one player said recently, "It's not about keeping the players who want to leave. It's about keeping the players who want to stay, happy." It's easy to believe current PGA TOUR members will view these changes and realize the benefits, even if they come in the trickle-down form.
It's just as easy, of course, to digest these announcements and understand how and why they happened. Perhaps nobody is thanking Greg Norman, Phil Mickelson and other LIV players for enforcing such change, maybe the PGA TOUR isn't crediting them with the conceptual ideas, but they don't have to. We can see it for ourselves.
Déjà vu all over again.
How would you rate this article?
This site contains commercial content. We may be compensated for the links provided on this page. The content on this page is for informational purposes only. Action Network makes no representation or warranty as to the accuracy of the information given or the outcome of any game or event.