Sobel: How the PGA TOUR's Biggest Stars Cashed In by Betting on Themselves
Credit:
Keyur Khamar/PGA TOUR via Getty Images. Pictured: Bryson DeChambeau
Bet on yourself.
That's our motto here at The Action Network, one that extends past the art of literal wagering and into a life philosophy that everyone must embrace at some point.
Whether it's off the course in regard to the individualistic pursuit of success, or on the course with the pay-for-performance structure of the professional ranks, golfers tend to bet on themselves as much as any other athletes.
Here are six stories of current PGA TOUR stars who have embodied this bet-on-yourself philosophy in their careers — and won the bet.
Jump To: Bryson DeChambeau | Jordan Spieth | Brooks Koepka | Dustin Johnson | Collin Morikawa| Ryan Moore
Bryson DeChambeau
Already one of the world's elite players, DeChambeau decided that in order for his game to improve, his body needed to improve. During the recent offseason, he added nearly 25 pounds of muscle, increasing his swing speed and driving distance with those drastic changes.
"This was a calculated risk. It was a risk to my body, a risk to my wedge game, a risk to my putting – and all of that was going through my head.
"I personally think it's a game where you have to have an accumulative total. It's strokes gained, you're just trying to add to it slowly over time. I think driving is where you can gain the most strokes if you're able to hit it straight. So for me, my thought process over the offseason was to focus on that aspect and that's why I wanted to do this. You're going to see me, hopefully, over the course of time, add up to where I'm beating fields by a lot.
"I think it's because I've got a couple years on Tour still with winning the past few years that I'm OK with taking that risk. If it was my first time out here, I'm not taking that risk. I was lucky enough to win before with what I had. After I did that, I thought, I need to find a way to be more consistent. I went out the next year and won.
"I started to find a driver that worked, wedges that worked, a putter that worked better and I was like, OK, I feel like I'm stable here, so let's try to improve the swing speed. It was a timed decision. Everything has been a timed decision for me.
"Every swing decision I make, every thought process that goes through my head, that is all a risk. It's a calculated risk – as calculated as it could be for me and what I'm trying to accomplish out there.
"This was a risk, too. Hey, it may not work, but at least I know that I've done well in the past. Now I have to know that I'm tethered to something so I can pull myself out of a rabbit hole."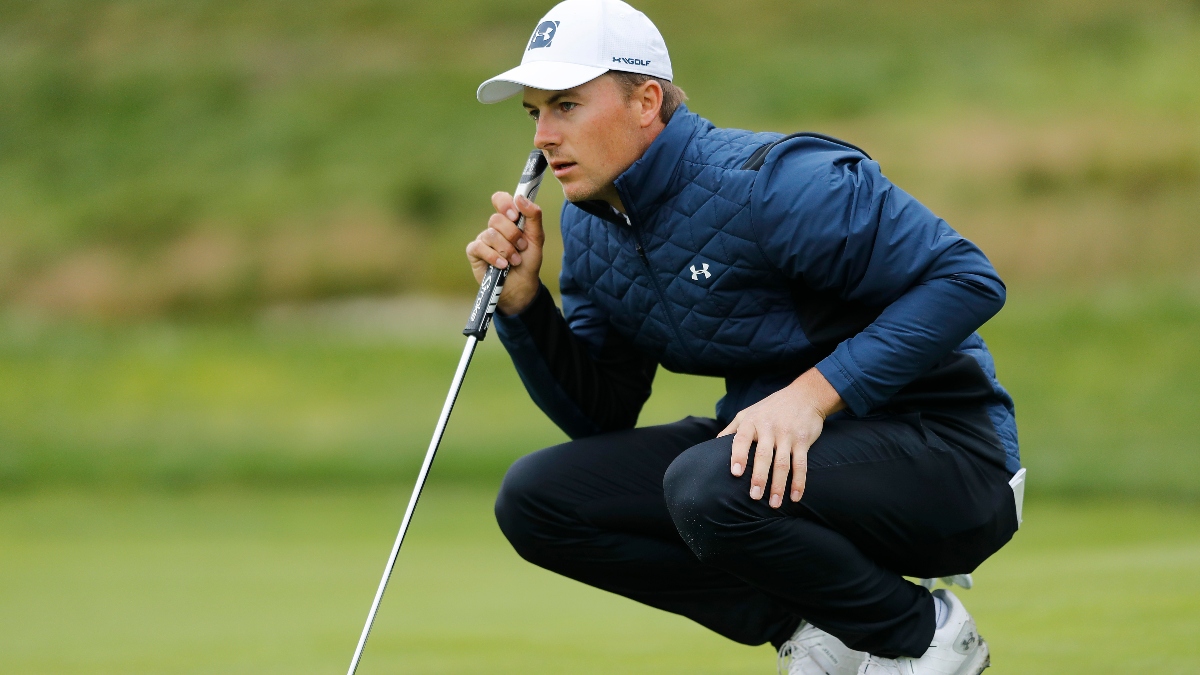 Jordan Spieth
Just like in other sports, plenty of golfers have left college early to pursue a professional career. Not many, though, have enjoyed the level of immediate success that Spieth did after leaving the University of Texas halfway through his sophomore year.
"After winning the national championship [during his freshman year], I thought I was going to go pro that summer, but I didn't have anywhere to play that fall. I thought if I went back to school, I'd get four tournaments in, so I went back.
"To be honest, Under Armour came to the plate [as a sponsor] and freed me up, that allowed me to feel good about my decision. That made it a little easier to bet on myself, knowing I had a little leeway.
"Obviously, it wasn't the standard route and I didn't have status anywhere, so it was a total bet on myself.
"At the time, I had a lot of confidence and felt that I was going to be able to use my starts for Web.com status in the worst case and best case be able to play in PGA TOUR events.
"I think everyone at some point probably feels like they did that. Whether it's a decision you made to get yourself out here, off the course, or whether it's on the course, betting on yourself to pull off a shot, there's nobody playing out here who hasn't won golf tournaments at some point or had big moments in big events.
"Once you get a little house money, it becomes a little easier. Once you have some success, you don't really care about the downside of things. In that time before then, though, you have to have the guts to step up to the plate and bet on yourself. It's fun. It's what makes sports. It gets you revved.
"Believing in yourself is probably the most impressive trait you can have."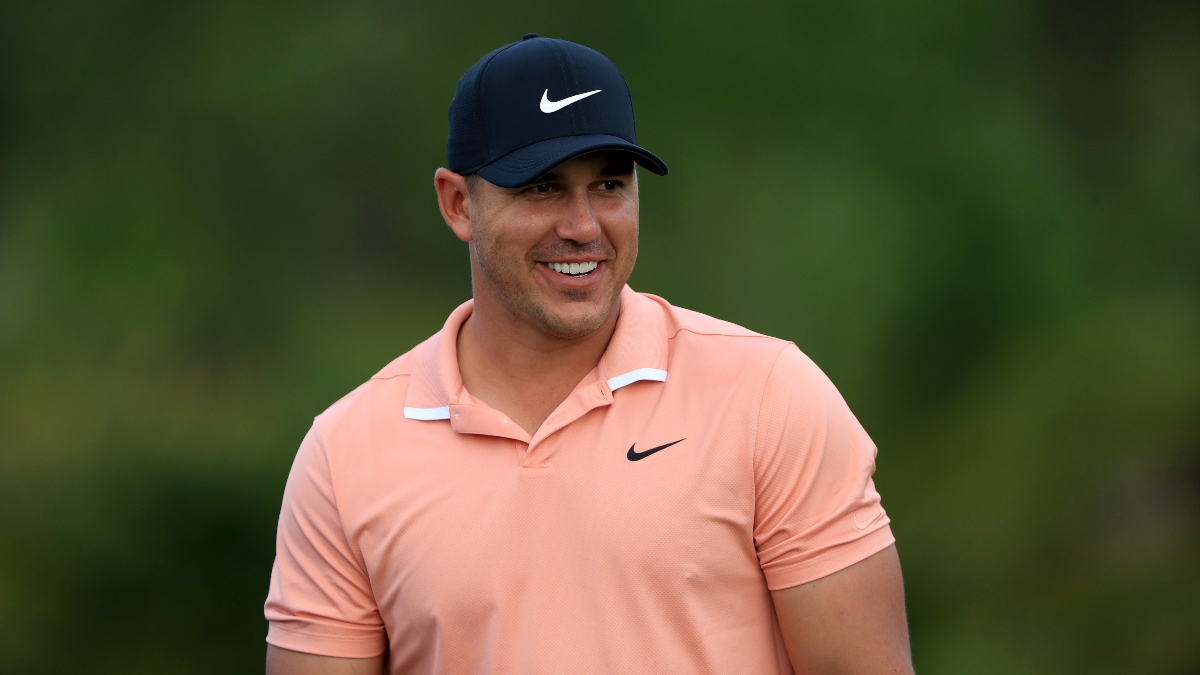 Brooks Koepka
Unlike many of his elite-level peers, Koepka didn't reach the PGA TOUR right away. But unlike so many others, he decided against climbing the ladder through the traditional U.S.-based developmental tours. Instead, he qualified for the Challenge Tour, competing in dozens of different countries before finally making that leap the big leagues.
"The idea of betting on yourself, it's just always a matter of relying on your talent, everything that you have, and hopefully it pans out.
"I knew I was going to get out [on the PGA TOUR], it was only a matter of time. I always thought it was going to work out. I never thought about it being risk.
"I guess you could look at it that way, but I didn't.
"I never looked at it like that. I always figured it was step by step. Go to the Challenge Tour, get your European Tour card, work your way into the top-50, bring your ass back over here.
"There was always a step to it, but it's about believing in yourself and making it work out."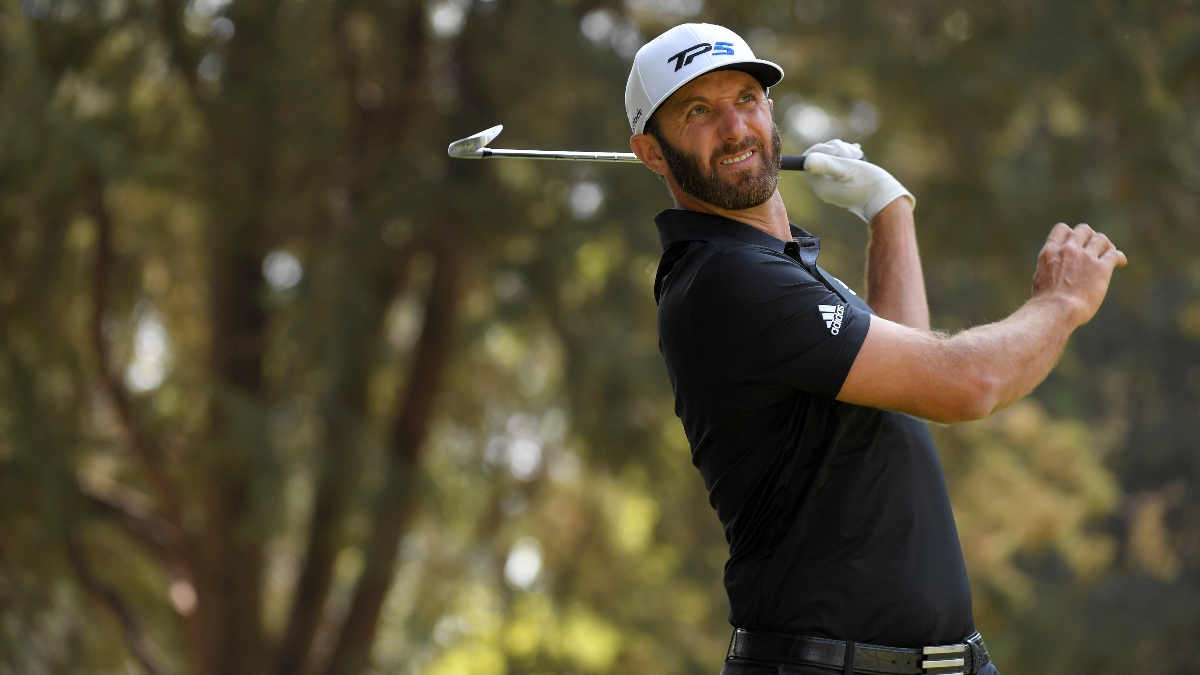 Dustin Johnson
Already one of the game's biggest stars, Johnson made a decision in late-2013 to have his brother Austin, who'd never regularly caddied on the professional, start looping for him. It was a risk which has obviously paid off, as Johnson won his lone major and reached No. 1 in the world with Austin on the bag.
"My caddie had something to do, so he couldn't go to Australia. [Austin] caddied for me and he did alright. The next week was the WGC in China, I didn't want to fly him home and fly my other caddie there. It wasn't worth it. And [then-girlfriend] Paulina [Gretzky] thought it might be a good idea to try.
"We ended up winning in China.
"With a caddie, I think it's better when you have someone you enjoy spending time with. Obviously, we get to share all these experiences. That, to me, is more important than having someone who is really going to help you. Some of these caddies tell their player how to hit every shot, which would drive me crazy.
"He knows the game enough that he can give me some pointers, and he knows me better than anybody, so he knows what to say or when to not say anything. We spend a lot of time with our caddies, so I enjoy it.
"If you notice, a lot more guys are doing it like this. The amount of time you spend traveling and on the golf course, it's nice to have a buddy with you."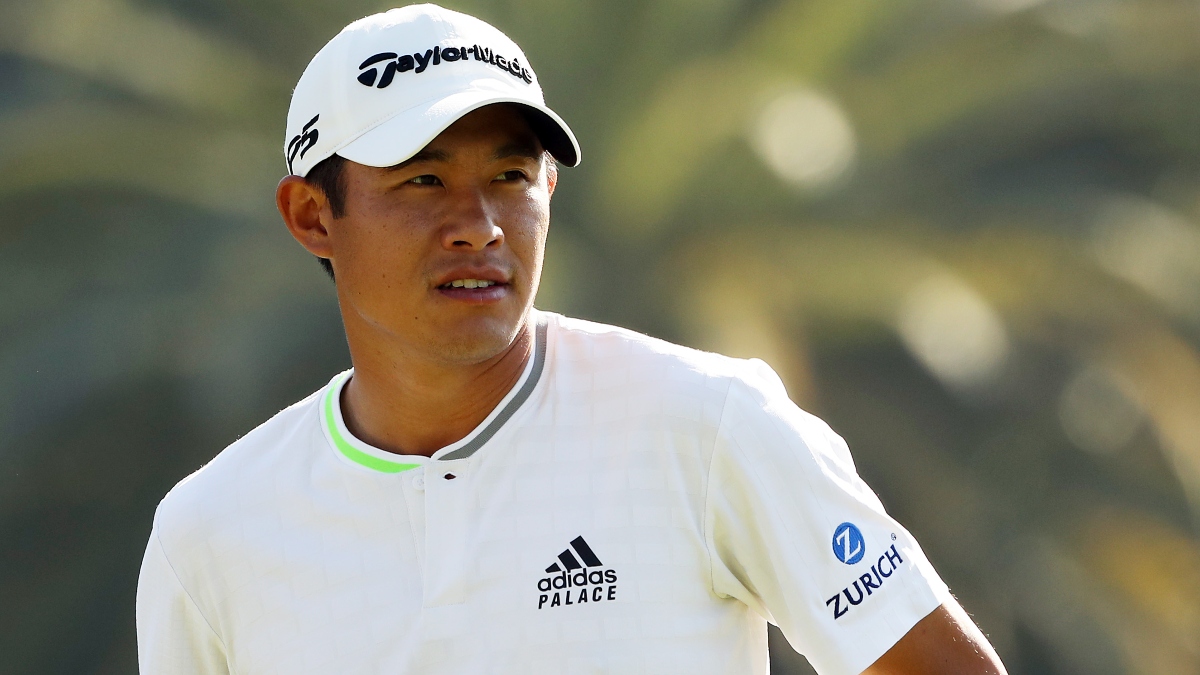 Collin Morikawa
After graduating from Cal last year, the much-heralded Morikawa turned professional and immediately began playing as many PGA TOUR events as he could, trying to earn his PGA TOUR card. The strategy paid off in late-summer, when he won the Barracuda Championship and earned a two-year exemption.
"I think you always have to bet on yourself, you have to believe in yourself.
"Fortunately for me, I was able to play in two PGA TOUR events and one Korn Ferry event as an amateur. I used those as prep to get me ready for when I did turn pro. I wanted to be completely satisfied with how my game was. You want to be ready. That's why you need to believe in yourself so much.
"I felt like I was ready. I obviously hoped to get those sponsor's exemptions – they're not easy to come by – and they're all just opportunities to get better.
"There are a lot of different routes – you can go to Canada, China, Latin America. But right out of college, I've seen guys do this. It's not like it's never been done. It's just very hard to do.
"I saw it as an opportunity. So I used it as, whatever happens, happens. Let's try to get my card through this. Obviously, it worked out."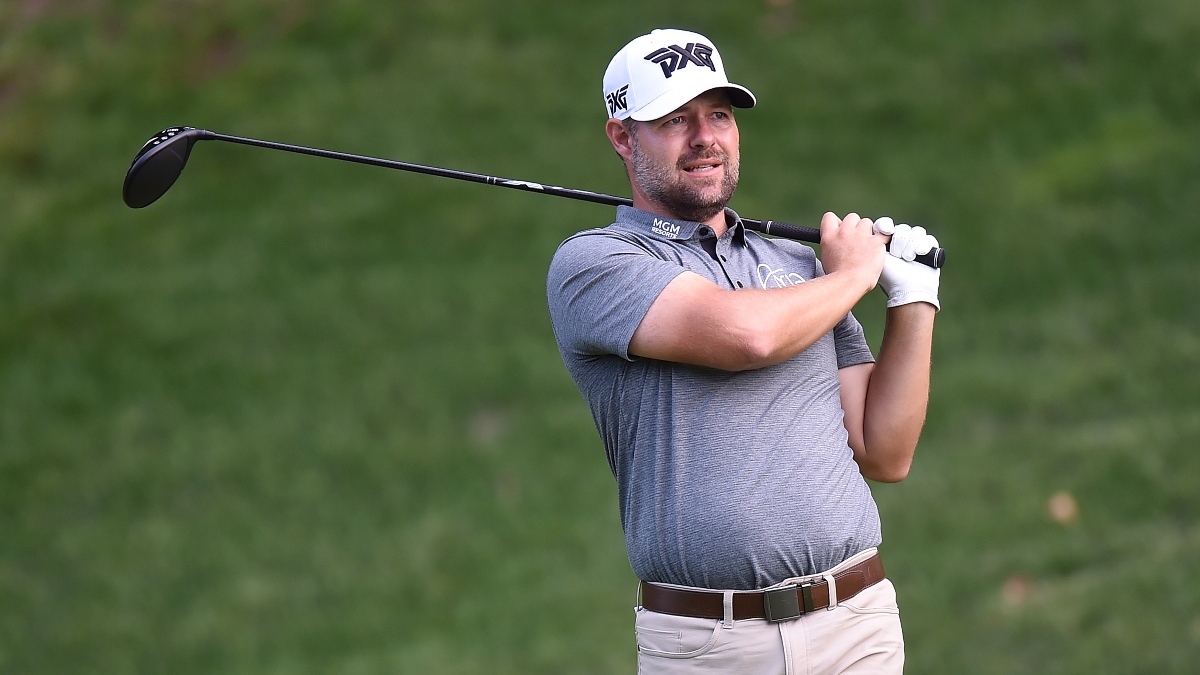 Ryan Moore
Even though professional golfers only make what they earn on the golf course, they all have sponsorship deals of varying degrees. This includes equipment contracts, wherein players are paid to compete with equipment specific to a manufacturer. In 2009, three-and-a-half years after turning pro, Moore took the unique approach of eschewing this type of deal in favor of playing whatever equipment he wanted.
"It was just about me being confident in my ability to go play. At the time, it just didn't feel like there was one company that was everything for me. I felt like taking a chance on myself with the right equipment was the right move.
"I didn't like where the contracts were going. I didn't feel like I necessarily think one equipment company fit me perfectly all the way through the bag. I just wanted to go back to some stuff that I'd used before. In the end, it was the right move. I ended up winning that year for the first time and I had a good season. It really propelled me forward.
"So yeah, I would call that betting on myself and my ability.
"I just wanted to focus on that alone. There are enough things to distract you out here. This was one way of just eliminating one of those variables and just focusing on what I needed to do to win on the PGA TOUR for the first time."
How would you rate this article?