PGA TOUR Denies LIV Golf Requests: Next Chapter of Saga Will Be the Juiciest
Credit:
Luke Walker/WME IMG/WME IMG via Getty Images. Pictured: Phil Mickelson (left) and Greg Norman.
To borrow from the confounding slogan of LIV Golf, in the latest chapter to the seemingly unending saga of the upstart rival golf league trying to encroach on the PGA TOUR's formidable turf, it appears that, well, "Shot Just Got Real."
Tuesday was the deadline for PGA TOUR members to request a release to play the initial LIV event — a standard formality anytime a player wants to stray to another tour for a week. It was previously presumed that, with the first tournament being contested in London next month, these requests would be granted; general consensus suggested it would be the second event, played the first weekend of July on U.S. soil, where this conflict would escalate.
Instead, the escalation has already begun.
It was announced that any PGA TOUR member who requested a release for the first LIV event has been denied, essentially a warning shot to players that they either must stay aboard or jump ship. There will be no dipping a toe in the water to check the temperature.
"We have notified those who have applied that their request has been declined in according with the PGA TOUR Tournament regulations,'' Tyler Dennis, PGA TOUR executive VP and president, wrote in a memo to players which was also posted to the PGA TOUR's website. "As such, Tour members are not authorized to participate in the Saudi Golf League's London event under our Regulations. As a membership organization, we believe this decision is in the best interest of the PGA TOUR and its players.''
Just how many members applied for a release is unclear, though LIV Golf has announced that it received 170 entries for the 48-player event, while SI.com reported that 19 players in the top-100 of the Official World Golf Ranking, including six of the top-50, were among them.
Phil Mickelson, of course, is one of these players. So, too, are Lee Westwood and Sergio Garcia, the latter of whom was caught on a live microphone last week, grousing during a rules decision, "I can't wait to leave this tour. … Just a couple more weeks until I don't have to deal with you anymore."
"I can't wait to leave this tour…. Just a couple of more weeks until I don't have to deal with you anymore."

Sergio Garcia was frustrated after losing his ballpic.twitter.com/G0IkRLHyTA

— Action Network (@ActionNetworkHQ) May 5, 2022
What happens next is potentially the most intriguing battle of this war, as players will soon have to declare which side they're on with the line drawn in the sand.
Considering the fluid news cycle and inevitable legal conflicts, it's still too early to make any long-term proclamations, but there exists a very real scenario that any PGA TOUR member electing to ignore the denied request and compete in the first LIV event will forever be banned from competing in any future PGA TOUR-owned tournaments, which doesn't include the four major championships.
Unsurprisingly, LIV Golf CEO Greg Norman offered his own public rebuttal Tuesday evening: "Sadly, the PGA TOUR seems intent on denying professional golfers their right to play golf, unless it's exclusively in a PGA TOUR tournament. This is particularly disappointing in light of the TOUR's non-profit status, where its mission is purportedly 'to promote the common interests of professional tournament golfers.'
"Instead, the TOUR is intent on perpetuating its illegal monopoly of what should be a free and open market. The TOUR's action is anti-golfer, anti-fan, and anti-competitive. But no matter what obstacles the PGA TOUR puts in our way, we will not be stopped. We will continue to give players options that promote the great game of golf globally."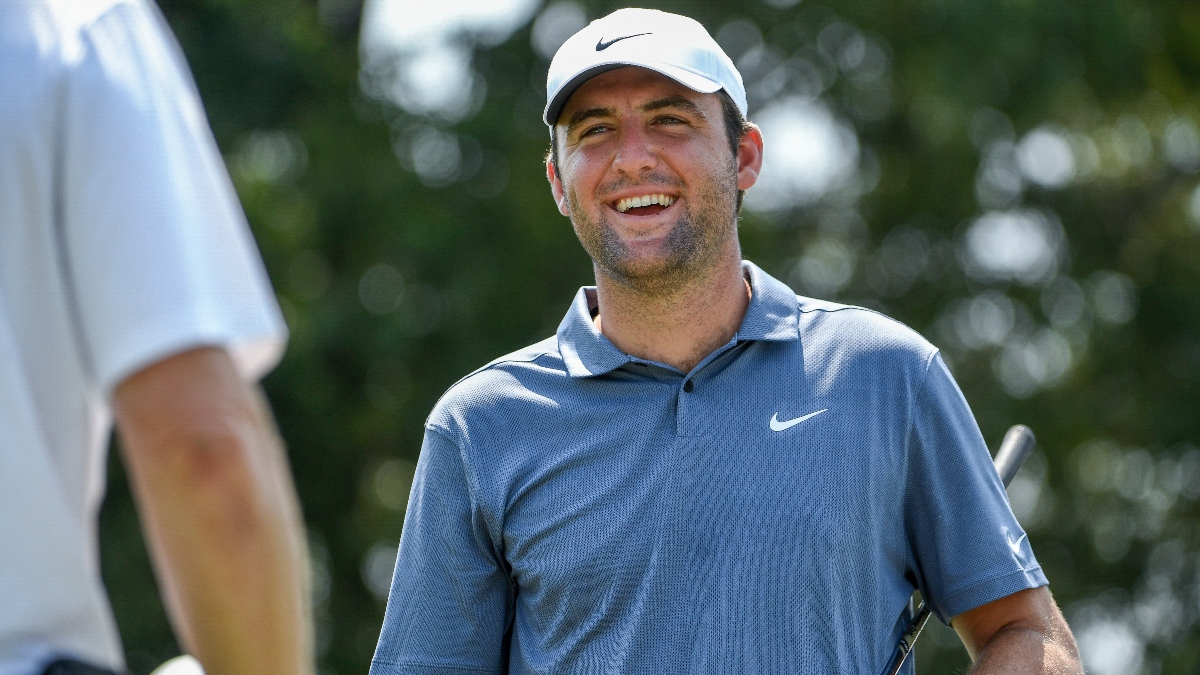 Bet the AT&T Byron Nelson, Win $200 (No Matter What!)
This comes on the heels of an announcement earlier in the day that the Saudi-backed league had received another $2 billion in financial investment and plans to expand from this year's eight-tournament schedule to 10 in 2023 and 14 in '24 and '25, all across the globe.
While so much in regard to this story remains an unanswered question, the main theme continues: Starting next month, there will be a rival to the PGA TOUR. It will include at least some of the game's recognizable names. And it's not going anywhere for a while, with sustainable support and a deep-rooted plan for the future.
Whether the PGA TOUR likes it or not.
On the subject of slogans, at the bottom of the memo sent to PGA TOUR players, not far underneath the final missive of, "Accordingly, your participation in the event is not authorized," there exists a final, three-word message which has intrinsically been linked to the circuit's continued charitable efforts.
"Together, anything's possible."
With inner tumult amongst the membership and some players invariably crossing that line in the sand, those words have suddenly cultivated a much different meaning than ever before.
How would you rate this article?
This site contains commercial content. We may be compensated for the links provided on this page. The content on this page is for informational purposes only. Action Network makes no representation or warranty as to the accuracy of the information given or the outcome of any game or event.