Sobel: Looking Back at Tiger's Eight Wins as the Betting Favorite at Bay Hill
Credit:
Sam Greenwood/Getty Images. Pictured: Tiger Woods
ORLANDO – For a second straight year, Tiger Woods won't tee it up at the Arnold Palmer Invitational.
As you might've heard, though, he's had a little success here during his career.
Woods' eight victories at Bay Hill include a four-year stretch and two separate two -year stretches.
OK, you knew that already. What you might not have known – but probably could've guessed – is that each of Woods' wins occurred when he was the pre-tournament favorite.
Even though he's not in this week's field, let's take a walk down memory lane and examine those odds, some of which are pretty astounding.
---
If you are new to golf betting and want to learn more, check out How to Bet on Golf and our Golf Betting Glossary.
---
2000: +300 (Also written as 3-1, $10 bet would win $30)
Before the U.S. Open, Open Championship and PGA Championship wins to claim the first three legs of the Tiger Slam, Woods had merely opened the year with results of 1st-1st-2nd-18th-2nd. Ho-hum.
All these years later, this price sounds pretty tasty knowing his Bay Hill dominance, but let's remember: In three previous starts here as a professional, he'd only finished 9th-13th-56th.
A four-stroke triumph not only cashed tickets on the favorite, but offered a sign of things to come.
---
2001: +180 (also written as 9-5, a $10 bet would win $18)
Granted, he was the defending champion, but betting Tiger to win this tournament again was hardly a sure thing. He'd played well to begin the year, with six finishes of 13th-or-better in his first six starts, but was four months from having claimed his most recent trophy.
This one ended with a one-stroke victory over Phil Mickelson, who was 10-1 that week – fourth on the board behind Woods, Davis Love III and Ernie Els.
---
2002: +350 (also written as 7/2, a $10 bet would win $35)
Wait, so Tiger was the back-to-back winner of this event and his odds actually doubled? True story. Much like in 2001, he'd made a half-dozen starts entering this tournament still hadn't won.
Again, Mickelson and Els trailed him on oddsmakers' boards, but it became evident early on that this would be a repeat performance, as Woods went wire-to-wire for the easy victory.
---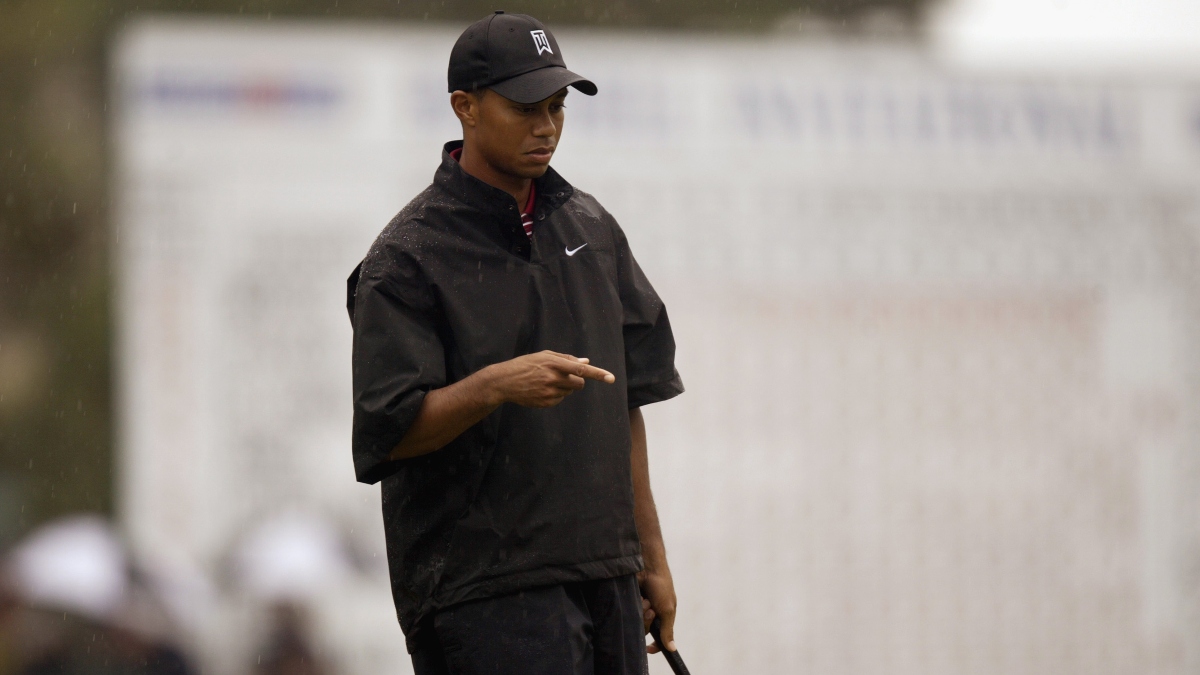 2003: +120 (also written as 6/5, a $10 bet would win $12)
Fool me once, shame on you; fool me twice, shame on me. Fool me four times? Nope, oddsmakers weren't having it, as they lowered him to nearly even-money against an entire field of his peers.
In coming years, the prognostication question "Tiger or the field?" would become regular talk-show fodder, an idea undoubtedly born from this type of pre-tournament number.
---
2008: -110 (also written as 10/11, an $11 bet wins $10)
Yes, you're reading that correctly. Woods was installed at better than even-money to win at Bay Hill and for good reason – he'd won each of his three previous starts that year. Despite finishing 46th-23rd-20th-22nd in the four years since his last victory here, his recent form was too impressive to ignore.
It would've taken some serious gumption to bet him at this price, but those who did likely punctuated the win by slamming their hats to the ground – just like Tiger.
---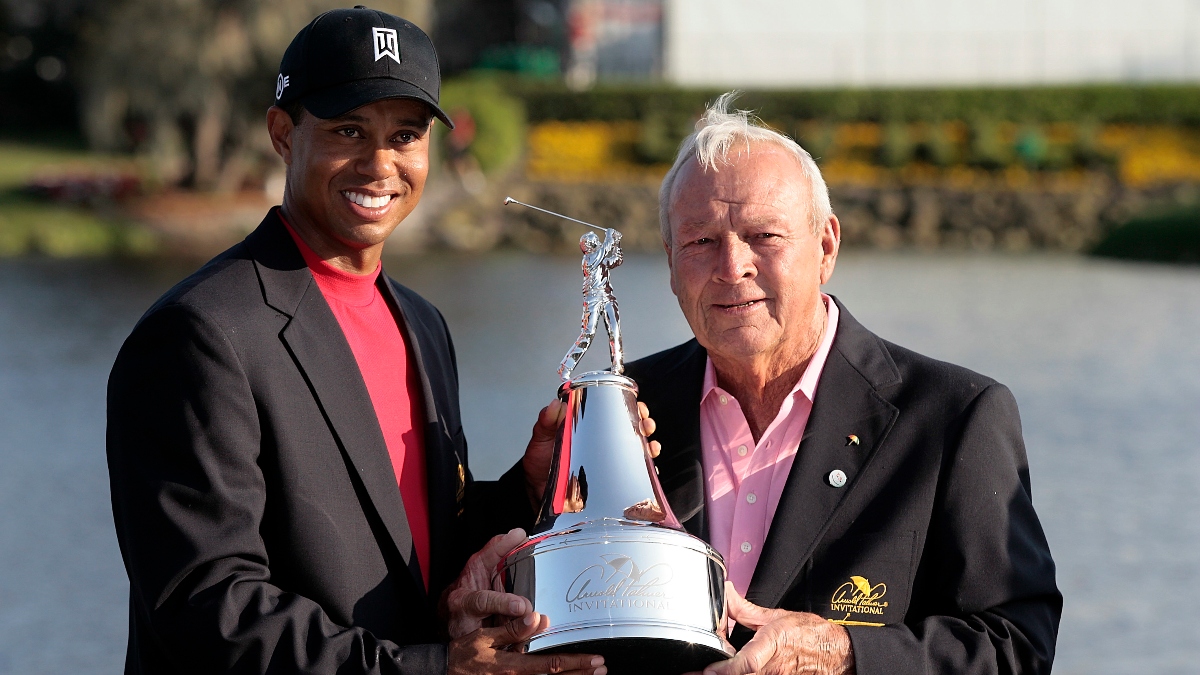 2009: +250 (also written as 5/2, a $10 bet wins $25)
These odds would appear ludicrously low for any other player, but compared with some we've seen throughout Tiger's career at the API, they actually seem kind of high.
There's good reason for that, though. After his 2008 campaign was cut short due to injury after winning the U.S. Open, he'd only played two events – a second-round exit at the WGC-Match Play and a T-9 at the WGC -CA Championship – before returning to Bay Hill.
---
2012: +800 (also written as 8-1, a $10 bet wins $80)
Eight-hundred and sixty-one days. That's how long Tiger had gone without winning a full-field tournament title, a period which spanned his highly publicized sex scandal and ensuing divorce.
A win at the 18-man Chevron World Challenge in late-2011 suggested he was close to a return to the winner's circle at a bigger event, an idea which was cemented with a five-stroke victory at his highest pre-tourney odds for any of his eight Bay Hill wins.
---
2013: +275 (also written as 11/4, a $10 bet wins $27.50)
By this point, the number had lowered considerably, as Woods used that 2012 triumph as a springboard for two more wins that year and two in the early part of 2013 in his five starts prior to returning as the defending champion.
This victory signaled the culmination of that comeback, as he ascended back to the No. 1 spot in the world ranking for the first time in two-and-a-half years.
How would you rate this article?