Sobel: Recent Form Makes Beau Hossler Intriguing Bet at Quicken Loans National
Credit:
Aaron Doster-USA TODAY Sports. Pictured: Beau Hossler
Tiger Woods has insisted in the past that he won't recruit fellow players to compete in tournaments that he hosts. He's been on the other end of that courting process plenty of times before. Maybe he doesn't want to put the pressure on them, maybe he doesn't want the rejection when they say no. Maybe it's a little of both.
And maybe that's admirable. If Woods had called, say, Jason Day or Patrick Reed, both of whom still idolize their buddy, and put the full-court press on them, you know they'd would've made the trip to this week's Quicken Loans National.
Instead, Woods' reluctance to recruit clearly shows.
The 120-player invitational field includes just eight players in the top 50 of the world ranking, led by Rickie Fowler (+650 to win), the only player in the top 10.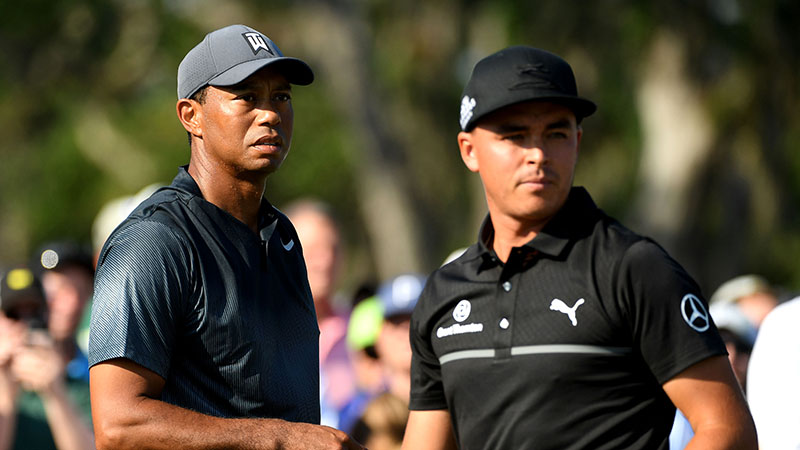 John David Mercer-USA TODAY Sports. Pictured: Tiger Woods and Rickie Fowler
Just a decade ago, it would've been unfathomable that Woods could attach his name to a PGA Tour event and it would struggle to draw a strong field and willing title sponsor. (Quicken Loans just recently got back on board.)
The lack of star power, though, has less to do with Tiger's involvement than the tournament's place on the schedule. Two weeks after the U.S. Open, and with many big names staying in the Northeast for last week's Travelers Championship, it's an easy opt-out for most stars. Throw in the Fourth of July holiday or the Open de France being played concurrently, and players can arm themselves with a list of excuses to stay away.
But of course, that's great news.
Well, not for Tiger or the D.C.-area fans or the fate of the tournament, but great news for the rest of us.
That's because hidden among this nondescript 120-man field is plenty of value.
The first place I'm looking is last week's leaderboard. Four players who finished in the top 12 in Connecticut should carry some momentum down the coastline in search of a first career victory.
---
Trending
Beau Hossler (+3000 to win, +600 for top-five)
I'm not quite ready to proclaim Big Beau completely over the weekend struggles that have plagued him, but a closing 66 this past Sunday, with birdies on his final two holes, gave him a share of second place and should do a ton of good for his confidence.
Kevin Tway (+6000 to win, +1200 for top-five)
With top 10s in three of his past five starts, Tway has climbed to a career-best world ranking and appears to be taking big strides toward a first win.
Anirban Lahiri (+8000 to win, +1600 for top-five)
Despite his current world ranking (101st), Lahiri has competed in more majors and WGC events than most others with similar PGA Tour pedigrees, and that experience should help his confidence level here, where he doesn't have to stack his game up against many of those top players.
Ryan Blaum (+9000 to win, +1800 for top-five)
This might seem like a super-sneaky special, but the Duke product has enjoyed some nice results lately, finishing 18th or better in three of his past four starts.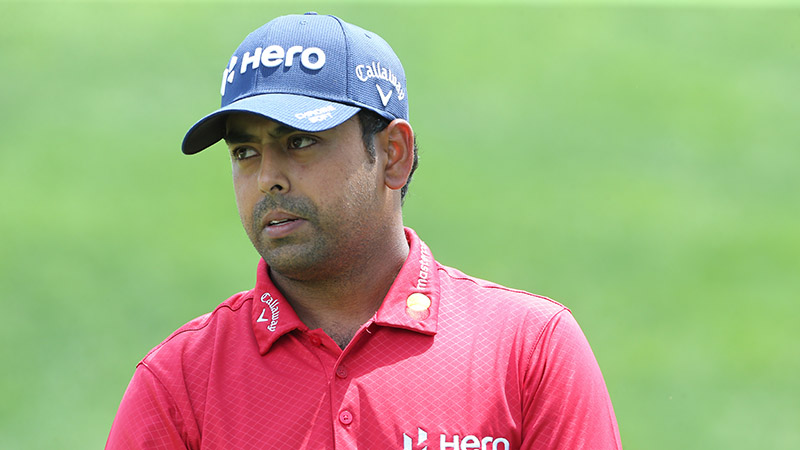 Joe Maiorana-USA TODAY Sports. Pictured: Anirban Lahiri
---
Premier Ball-Strikers
For the next few picks, I'm going to use some deductive reasoning.
Last year's edition of this event concluded in a playoff that saw Kyle Stanley defeat Charles Howell III. Each of them is known as a second-shot specialist. So I'm also looking for ball-strikers to thrive at TPC Potomac this year.
I've identified three players in the top 20 in the category of strokes gained approach shots who could take advantage of this.
Chesson Hadley (+3000 to win, +600 for top-five)
His assault on the leaderboards has taken a hit lately, with two straight MCs, but his ball-striking prowess should mean better results this week.
Stewart Cink (+4000 to win, +800 for top-five)
Sure, it feels a bit like we're chasing last week's success, as he's fresh off a T-2, but Cink ranks eighth in picking up strokes with his approaches, which means he should keep rolling this week.
J.J. Spaun (+16000 to win, +3000 for top-five)
Another ball-striker who, quite frankly, is priced way too low this week. Lots of value here.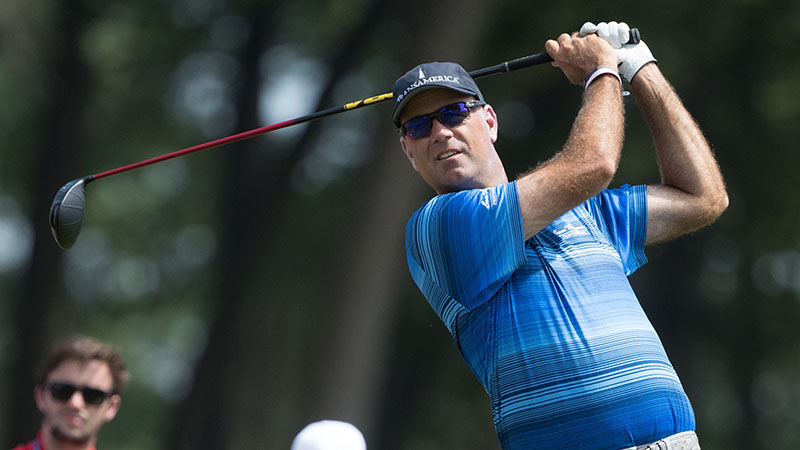 Bill Streicher-USA TODAY Sports. Pictured: Stewart Cink
---
Favorites
As you might have noticed, I haven't mentioned any of the favorites this week. Instead of Fowler and Woods, I'm jumping right to a pair of players who are each ripe for a win.
J.B. Holmes (+2500 to win, +500 for top-five)
He finished third two starts ago and T-2 at last week's Travelers. Don't be surprised if he keeps that pattern going this week.
Jimmy Walker (+2600 to win, +500 for top-five)
Before a T-56 at the U.S. Open, Walker had finished in the top 20 in five consecutive starts. He's due for his first win since that PGA Championship two years ago.