Perry: Why I'm Betting on Europe to Win the 2018 Ryder Cup
Credit:
Thomas J. Russo-USA TODAY. Pictured: Rory McIlroy
The U.S. Ryder Cup team (-170 betting odds) is a big favorite to take home the 2018 event vs. Europe (+150).
There's no doubt the Americans have most of the star power, but Joshua Perry explains why they don't deserve to be such steep favorites.
The more things change, the more they stay the same.
For more than two decades, the Ryder Cup has been stuck in the same storyline loop.
The headlines focus on the U.S. star power: DJ and Koepka. Thomas and Fowler. Reed and Spieth. And then there's some guy named Tiger.
If we look at the world rankings, this is the best team in U.S. history.
So, naturally, they'll come out, play well and take down the Ryder Cup. Well, at least that's what the line suggests, with odds as big as -170 in some spots.
But why? What has this team done in this competition to earn such respect?
History of Losing
Patrick Reed is the U.S. version of Ian Poulter and has absolutely crushed this event. Jordan Spieth has tagged along with Reed for his wins. Brooks Koepka won three of four matches his last time out.
After that, it's tough to find much of history of success on the U.S. team in the Ryder Cup.
Tiger Woods and Phil Mickelson have had their well-documented woes: a combined 31 wins in 78 matches for the two best players of this generation.
That's not what you want to see from veteran leadership.
Looking down the roster, it doesn't get much better. Rickie Fowler and Bubba Watson have played 22 matches between them. They've won five.
Even Dustin Johnson doesn't produce at the rate we'd expect.
He's above .500 with 6-5 record, but for a guy who's ranked No. 1 and has been one of the best players on the planet for five years now, you'd like to see a little bit more dominance.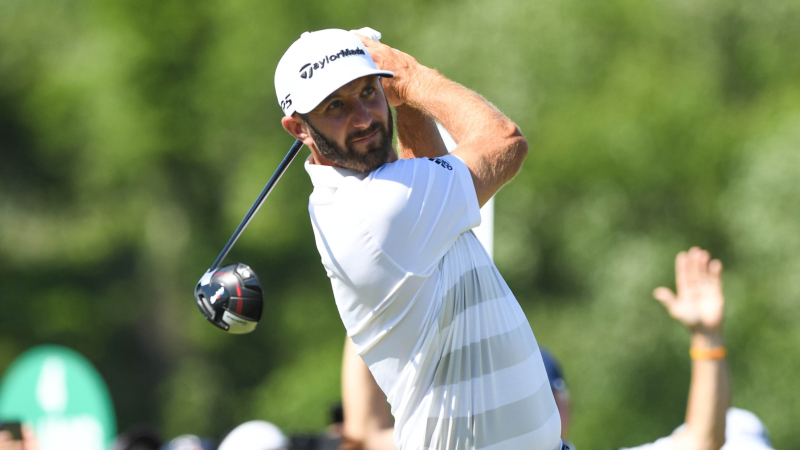 A Bad Course Fit
Le Golf National is a well-known course to most players who reside in Europe. It has hosted the Open de France every year since 2002 and 26 times overall since 1991.
This year, just one U.S. Ryder Cup participant, Justin Thomas, bothered to make the trip to play competitive rounds at the venue.
This is a tricky course, where precision is paramount. If players are missing fairways, they're done.
This isn't a bomb-and-gouge track.
Just look at some of the winners: Alex Noren, Thongchai Jaidee, Graeme McDowell, Martin Kaymer.
Bombers are few and far between.
You've got to put the ball in play and attack with the approach game here.
Now look at the roster construction for the U.S.
DJ, Koepka, Tony Finau, Bubba and Thomas — all bombers.
Sure, they can club down and try to find fairways, but taking driver out of their hands hurts their overall game.
Tiger, Phil, Spieth and Reed: None of them are accurate with the tee ball.
If fact, Fowler is the only member of the U.S. team to rank in the top 90 of driving accuracy on tour this season.
So, the U.S. can club down and try to beat the Europeans at their own game with iron play.
Or they can try to bomb it and take their chances with the rough, which will likely be as difficult as any they've seen this season.
European Control
Last, but not least, it's a home game for the Euros, who haven't lost on their side of the Atlantic since 1993.
It's more than just familiar surroundings and the majority of the fan support: They control the course setup.
If Thomas Bjorn wants U.S. Open rough coupled with slow British Open-style greens, that's just what he'll get.
Captain Bjorn can also look up and down his squad and see players who have had success on this track.
As mentioned, Noren won this year, and the year before it was Tommy Fleetwood. Reigning Open champion Francesco Molinari has three runner-up finishes here, while Jon Rahm navigated a course that should have caused him trouble for a fifth-place finish.
Even Sergio Garcia, who has struggled beyond belief this season, carded a 64 at Le Golf National.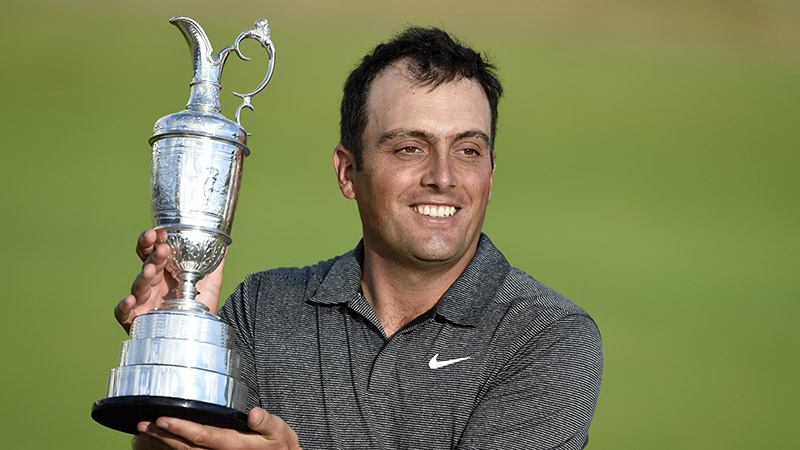 Nearly everyone on Europe has positive memories on this course that they can fall back on in difficult situations.
This is a course for patient plodders, which is just the type of player filling Europe's roster.
The only knock is experience. The Euros are sending five rookies out there. But Rahm and Fleetwood should be staples on this team going forward, and if you're going to have newcomers, you want to be at home.
They've also got a stable core of successful veterans. Only Molinari has a losing record in the competition.
The U.S. can win, but at best, this is about a coin flip for them in hostile territory.
Europe +150 is the play.
How would you rate this article?