2018 Ryder Cup: How U.S. Team Flipped the Chemistry Script
Credit:
Credit: Rob Schumacher-USA TODAY Sports. Pictured: Phil Mickelson of the United States and Jordan Spieth of the United States celebrate winning the Ryder Cup during the single matches in 41st Ryder Cup at Hazeltine National Golf Club.
For more than a decade, the European Ryder Cup team dominated the U.S. team in competition.
The younger crop of American stars has seen success recently due in part to the players' close bond compared to that of past squads.
SAINT-QUENTIN-EN-YVELINES, France — When a specific occurrence keeps happening, over and over and over again, we don't simply chalk it up to coincidence. We search for reasons, answers for why differing circumstances continually lead to the same result.
From 1995 through 2014, Europe dominated the Ryder Cup. The team defeated its American opponent eight times in 10 editions of the event during those years — more than a quirky coincidence.
And so, we looked for reasons to explain it.
---
>> Sign up for The Action Network's daily newsletter to get the smartest conversation delivered into your inbox each morning.
---
Were the players better? No, the U.S. team biennially owned higher-ranked players.
Did the courses suit them better? No, there were an equal number of home and road matches, set up the same for each side.
With no other ways to explain this dominance, it was surmised that Europe kept winning because of better team chemistry. There was a cohesion between their team's players that didn't exist on the U.S. side.
The theory was this: Due to a more frenetic travel schedule on the European Tour, the players more often traveled together, which meant they hung out together and ate together and drank together, essentially turning every regular stroke-play tournament into a de facto team-bonding session.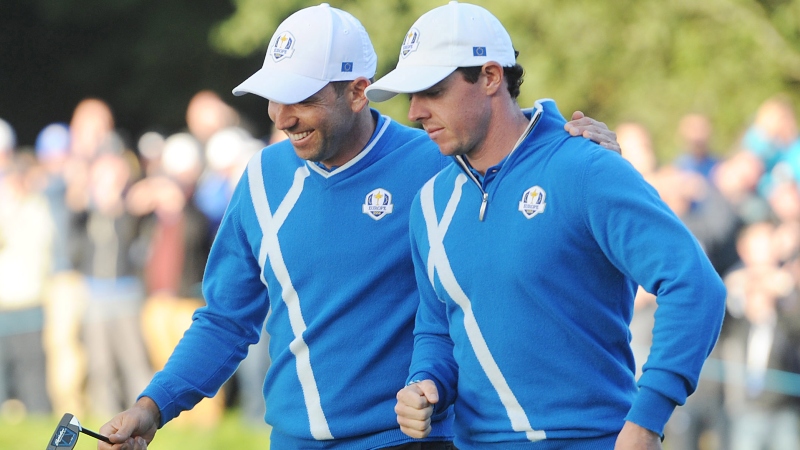 The Americans, on the other hand, were a collection of individuals, players who were more focused on monetary gains and solo prizes than any sort of team environment.
"Europe was a hard tour to play," Justin Rose said. "You couldn't take your family with you, therefore, that created an environment where a bunch of guys were on the road together, and naturally you'd come together, and just for the sake of eating in your room alone, you'd hang out together, wherever that may be."
That notion alone was a fact, although whether that usual convivial atmosphere led to greater Ryder Cup success can easily be argued. Maybe it did — or maybe that was just an easy way of explaining the team's dominance.
Whatever the case, on the eve of this year's competition between the two sides, it's become readily apparent that the tables have turned.
Europe's individual players are often spread all over the globe, with so many of them splitting time between the world's two major tours. There appears to be less cohesion than there was a decade or two ago, when they largely traveled in packs together.
Meanwhile, the younger generation of American players mostly seems to genuinely enjoy each other's company during the 51 non-Ryder Cup weeks of the year. They travel together, they vacation together, they even wait around at tournaments to congratulate friends who win.
As Rory McIlroy said, "I think this younger generation coming through — Jordan [Spieth], Justin [Thomas], Rickie [Fowler] — those guys definitely have a closer bond than previous generations have had. It's just their circumstances. They don't have families, they don't have children. So they're all together. Most of them live in the same area. I think it's become more equal — you can tell that over the last couple of years."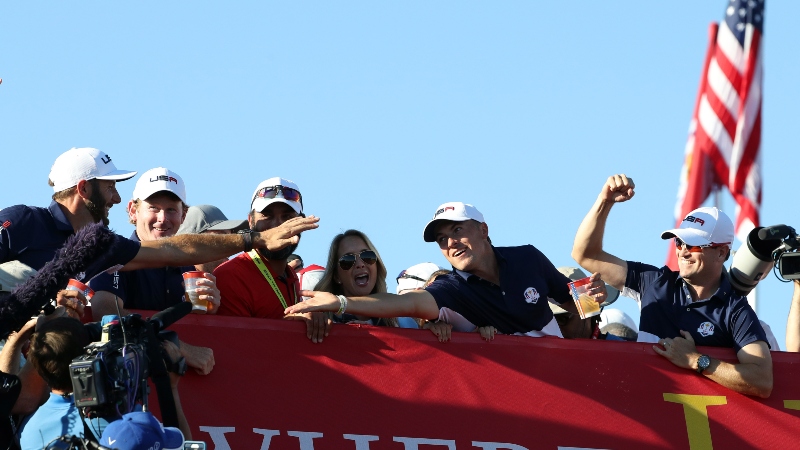 "Ever since I've been out on Tour," explained Thomas, "I've been very, very close with a lot of the guys, especially everyone on the team now, I'm very close with. And it's not just because we're on a team now; I've been good friends with them beforehand."
Should the U.S. team win this week for a second time in a row, with those good buddies from the younger generation spraying champagne at each other on Sunday afternoon, the turnabout will certainly be explained away in the same way Europe's prior success was rationalized.
Strong team chemistry, the theory goes, must help teams win — unless, of course, teams win and then grow better team chemistry because of it.
Either way, it's clear that the U.S. has caught up to Europe in this department. No longer is it just players from the latter who enjoy each other's company while those of the former are solely focused on individual goals.
"The young guys on the American team [are] a very tight-knit group of guys, and they're obviously the new blood of the Ryder Cup, and I think that's definitely changed things," Rose said. "I don't think ours is weakened in any sense, but I think the American team is a very tight, tight group in the last couple of years."
How would you rate this article?