Safeway Open Betting Guide: The Best Mid-Tier Values
Credit:
Rob Schumacher-USA TODAY Sports. Pictured: Brendan Steele
Patrick Cantlay (+1400 odds) is the betting favorite at the Safeway Open, which tees off in Napa on Thursday, Oct. 4.
Brendan Steele (+4000) won this tournament in back-to-back years, namely in the sweet spot as a mid-tier player in 2016.
I'm targeting four guys in that middle range for this weekend, plus four longshots.
After a long offseason that spanned nearly two weeks, the 2018-19 PGA Tour campaign is set to tee off at the Safeway Open in Napa.
Since it's a new season, and betting records start from scratch, we'll start with a brief rundown of my basic strategy for a tournament before diving into the course and picks.
For outright winners, I'll limit myself to 4.5-5.5 units per week with a win amount of 33 units per bet. Basically, 33-1 is a full unit play, 66-1 is a half-unit and everything is adjusted from there.
With 46 total events for the season, this strategy means that we'll need six or seven winners to keep our heads above water, depending on how much is actually bet each week.
I don't have an exact number of golfers that I'll play each week, because it varies based on the course and odds.
Sometimes, a course sets up for longshot, in which case it's better to play a bunch of guys at 100-1 or longer. Other times, when a course has been historically good to the top players, I'll limit myself to a couple of guys at the top of the card.
The amount of golfers bet doesn't matter as much as staying within my bankroll for that tournament.
I'll typically start between 3.5-4.5 units before the tournament and try to leave myself at least one unit to add someone on Thursday or Friday night.
There are a million ways to play it in golf. This is simply what works for me.
Now on to Wine Country and the Brendan Steele Open.
The Course
Silverado Country Club will host the Safeway Open to tee off a new PGA Tour season for the fifth time.
This has been Brendan Steele's tournament. He's the two-time defending champion, and he held the 54-hole lead in 2015 before fading on the Sunday of that weekend.
He's the go-to when looking for the type of player who can succeed here.
Steele is a great ball-striker, and his driving and approach numbers are well above the Tour average. Not really a bomber, he's more of a Keegan Bradley-type who hits it far enough to be competitive, but is also pretty accurate.
It make sense that those strengths would play well at Silverado, which isn't particularly long for a Par 72, spanning 7,166 yards.
His putter is pretty bad, but that's neutralized a bit on this course because of the Poa Annua greens, which are usually bumpier than the Bermuda and Bentgrass green that are more prevalent on tour.
Being from California, Steele has a bit of an advantage on these greens. He's usually losing strokes to the field with the putter, but finishes above field-average on this type of surface.
The Favorites
Steele is obviously a name to look for among the favorites, but his form was so bad to close the year that he actually checks in at +4000.  Nevertheless, I won't be backing him because he hasn't had a top-20 finish since the team event in New Orleans in April.
It's probably time for someone else to take this title.
Patrick Cantlay is the favorite at +1400 and is the best player in the field, so that's about the number I would expect to see for him. His lone tour win came during the fall swing in Las Vegas as a favorite around this number, so I won't talk anyone off that play. But I'm going even more deeply to start my card.
I'll bypass the +2000 range that features Brandt Snedeker, Phil Mickelson, Joaquin Niemann and Ryan Moore to start my card with Emiliano Grillo at +3000.
Grillo won here in 2015 when he beat Kevin Na in the playoff. Grillo is also the type of player who simply fits this course. He's good with the driver without being a bomber, and he's a strong iron player. His putter can be hit and miss, but he's usually around the field average on Poa greens.
Mid Tier
This has been a sweet spot to find a winner in past years, with Steele in 2016 at +4500 and Grillo in 2015 at +5000 cashing in this middle range.
I've targeted four guys in this area starting with a pair of players at +6000.
Former winner Sang-Moon Bae opened at +6000 on MyBookie, which was a little surprising to me. He's coming off a win in the Web.com Finals that allowed him to retain his PGA Tour status, so his game is back on the right track after he missed two years because of military service. Couple that victory with his past success, and I figured we'd see him in the +4000 to +5000 range.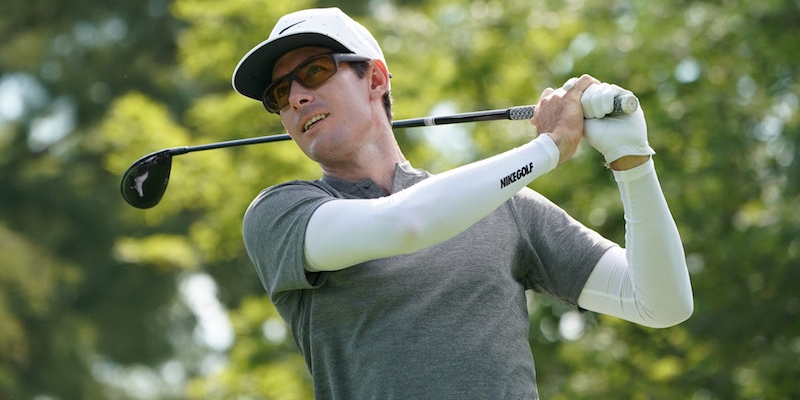 I'm also backing Dylan Frittelli at +6000 from MyBookie. He won twice on the European Tour in 2017, and after making his way through the Web.com Finals, he'll get his first full season on the PGA Tour.
Frittelli's talent matches up with this course, too. Just looking at his European Tour numbers, he's 10th in strokes gained: approach and he gains ground with the driver as well. He's struggled with the putter over there, but the same could be said of Steele and Grillo in the years in which they won. This is a play on the overall talent since we don't have a lot of info on how he'll play in the United States, but I think his game translates well here.
The last two are also Web graduates: Hunter Mahan (+8000) battled back to the Tour through the finals and Sungjae Im (+9000) finished as the regular-season money leader to gain full status for the 2018-19 year.
Mahan has had success here with a third-place finish in 2014. He grabbed a second-place finish last month as well in the first Web.com Finals tournament to show that he's getting back into form.
I'm not high on Im for the full season because I think he'll struggle on longer courses, but Silverado is the type of course where I believe he can find success. Without having to focus on length, he can hit greens and hole putts with the best of this group of tour newcomers.
I fully expected to see him at +4000 in this tournament when I was doing my initial research on the Web.com graduates last month, so +9000 in this spot is a gift.
---
>> Sign up for The Action Network's daily newsletter to get the smartest conversation delivered into your inbox each morning.
---
Longshots
In four years, we've had one winner cash in at triple digits (Bae in 2014), so firing a couple of darts at the longshots has a chance for some success.
I'm going with a few tour veterans who have fallen under the radar and have generous numbers.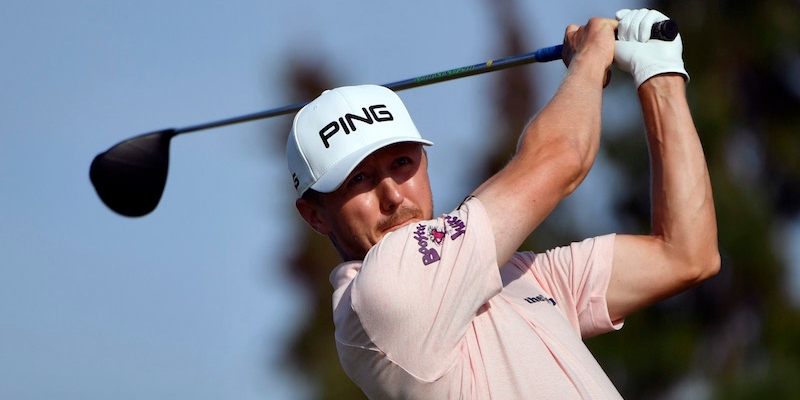 The first up is Mackenzie Hughes at 120-1. He's been a better putter on Poa than on any other surface, and before the Wydham Championship, he gained strokes on the approach in six straight events.
Brian Stuard at 140-1 is another guy I'll look to on shorter courses from time to time. He gains strokes on Poa greens and has picked up ground with his irons in every event since the John Deere Classic in July. He doesn't have a good result here, but he should fit the course.
Jhonattan Vegas at 160-1 is boom-or-bust on this course. He has a 10th-place finish bracketed by a pair of missed cuts. Vegas hasn't had a ton of success on Tour, but his lone win in the United States came on Poa greens in California. We know that if he's in the hunt, he's capable of closing, which is all we can ask from a longshot.
My final play is a real shot in the dark: Dominic Bozzelli at 700-1.
Bozzelli's tee game was abysmal to close last season, but he actually hit the irons well and has been putting well above the field average. With less of an emphasis on the tee game, there's a chance that he could compete here. At this number, there's no risk. He did make the cut in his only time playing the course, finishing 35th.
Safeway Open Card
Emiliano Grillo +3000 (1.1 units)
Dylan Frittelli +6000 (.55 units)
Sang-Moon Bae +6000 (.55 units)
Hunter Mahan +8000 (.42 units)
Sungjae Im +9000 (.37 units)
MacKenzie Hughes +12000 (.28 units)
Brian Stuard +14000 (.24 units)
Jhonattan Vegas +16000 (.21 units)
Dominic Bozzelli +70000 (.05 units)
Total stake: 3.77 units