Scottsdale Open Odds and Betting Picks: Will TOUR Pros Like Joel Dahmen and Kevin Streelman Dominate?
Credit:
David Rosenblum/Icon Sportswire via Getty Images. Pictured: Joel Dahmen
There are plenty of ways the current global pandemic has impacted each of our lives, from quarantining inside to wearing masks when we do venture outside. I'd be lying if I insisted additional attention to Arizona-based mini-tours was a major derivative of the current environment, but this unforeseen consequence still counts as one of those little silver linings in our corner of the world.
Just like Korean baseball and Russian table tennis and stay-at-home darts, these desert golf tournaments have weaved a way into our collective hearts during a time when we've been robbed of all other big-time sports.
And yes, all other things on which to wager.
Soon this era will come to a close, as major professional leagues reopen and our interest in lower-level events immediately wanes.
Before it does, though, we should celebrate this period, recalling all of the good times and bad beats it yielded during the most stagnant betting cycle we'll ever see.
---
[Looking to bet on Tiger vs. Phil II or Rory/DJ vs. Fowler/Wolff? Check out the odds at PointsBet. NJ and IN only.]
Link your PointsBet and Action accounts so your UFC 249 bets automatically sync over to the app.
---
If there was ever an event ripe for celebration, it's this one: The Scottsdale Open, a 156-man three-round event featuring a handful of PGA TOUR pros and a $45,000 purse, begins Tuesday.
It might very well be the Masters of the Mini-Tours.
There's no official collection of these tournaments and therefore no official designation of best fields, biggest purses and highest prestige, but it's difficult to imagine many — if any — events on this level with a similar combination of all three that the Scottsdale Open will boast this week.
I count five PGA Tour players among the field entrants and it'll come as a surprise to some that books haven't placed them 1 through 5 on their current boards. In fact, you can have Nate Lashley, who won the Rocket Mortgage Classic last year, at 25-1, or J.J. Spaun, a talented ball-striker, at an eye-popping 40-1.
If you're ever going to jump into the mini-tour betting fray, this is the week. Not only are there some recognizable names, but this is an opportunity to thrive in an era where you can easily earn more money betting on a player to win than he can by winning. Even in DFS, DraftKings will offer a $50,000 first-place prize in its $15 GPP for the first round only, which is more than the entire field will be paid out for the whole tournament.
The window for this era, though, is quickly closing. This is one of your last chances to relive those good times – and yes, those bad beats.
Here are a dozen players I'm eyeballing for this week, from favorites to longshots, for outrights and DFS purposes.
Joel Dahmen (5-1): While I don't disagree with Dahmen serving as the pre-tourney favorite, this number feels a bit too inflated for my liking. That said, the current top-10 on the PGA TOUR in strokes gained tee-to-green includes Rory McIlroy, Justin Thomas, Hideki Matsuyama, Patrick Cantlay, Tony Finau, Xander Schauffele and Bryson DeChambeau. Ranking 11th currently is Dahmen, which shows his prodigious ball-striking talent.
He should also be a popular selection after tweeting late last week about posting a course-record 58 at one of his home courses in the Scottsdale area.
Matt Picanso (12-1): Last week's winner of the Legacy Classic on the Golden State Tour, Picanso would likely be leading the race for Mini-Tour POY if such an award existed.
He very well might be the proverbial guy who's as talented as most players with a card, but just needs a chip and a chair to prove it.
Kevin Streelman (14-1): Yes, that Kevin Streelman, the same guy who's ranked 91st in the world and finished runner-up at Pebble Beach just a few months ago.
As for most PGA TOUR pros in this field (and other mini-tour events), the biggest question is desire: Is he really going out there to win or does he just want to get in some reps? Does he really want to rob an up-and-comer of a big paycheck? It's tough to see him playing poorly, but I'm also not sure his conscience will allow him to run away with this thing, even if it's possible.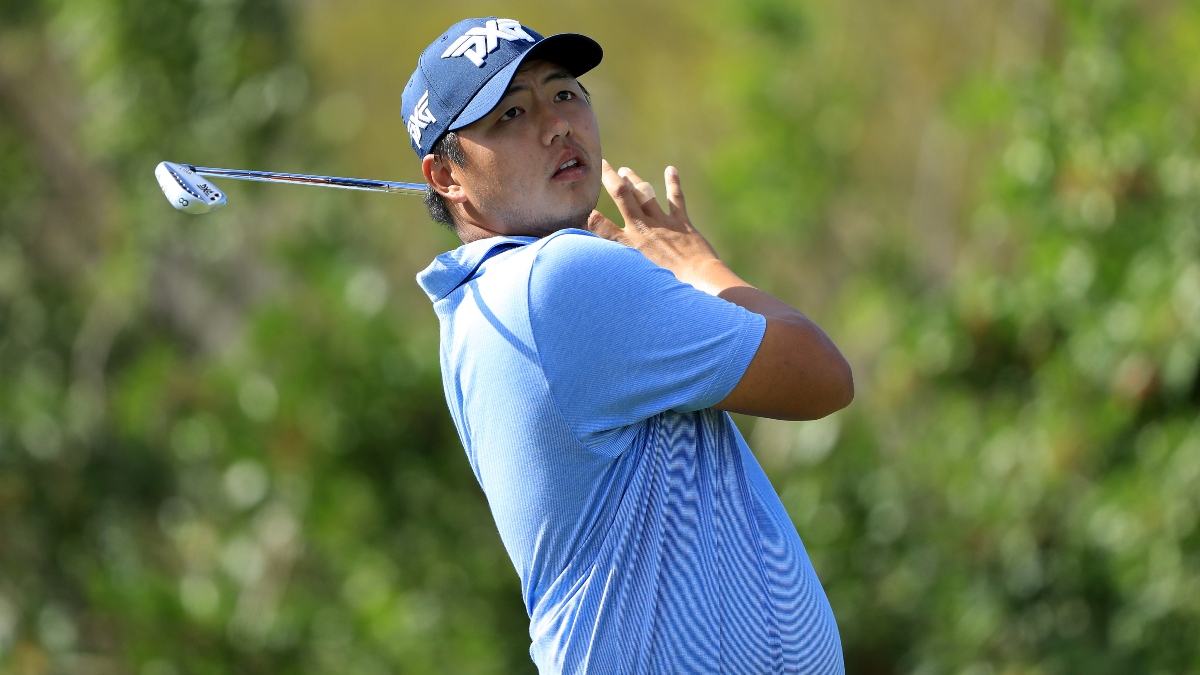 K.K. Limbhasut (16-1): I was recently asked on SiriusXM PGA TOUR's "Inside the Ropes" show if there's a player I've seen during this period whose name we should remember and Limbhasut's is the first one that jumped from my lips.
A former teammate of Collin Morikawa at Cal, he's coming off a down week, but still has the skills to win on this level anytime he tees it up.
Brandon Harkins (25-1): I really liked Harkins' game when he was playing the PGA TOUR over the last couple of seasons and I'd be surprised if he doesn't make it back in the next few. Already with a runner-up finish on the Korn Ferry Tour this year, he's just the type of guy who can win this tourney – more talented than most and still motivated for a nice paycheck.
Nate Lashley (25-1): A popular outright selection after he opened at 33/1, Lashley is a streaky type who can get uncommonly hot, as he did while winning the Rocket Mortgage last year.
This should also serve as a trip down memory lane, as it wasn't too long ago that he was competing full-time in events just like this one.
Brent Grant (35-1): This big-hitting Korn Ferry regular contended just a few weeks ago and, like Harkins, should have the right combination of talent and motivation to win this event.
Riley Wheeldon (55-1): Still leading the Outlaw Tour money list, Wheeldon was a regular favorite when we first started spotlighting these events after the PGA TOUR and other circuits suspended their schedules.
He really hasn't played poorly since then, but has been leapfrogged by players who are more well-known or in better form. I still think there's a ton of value here.
Nick Mason (55-1): Speaking with players who have competed with Mason, they've told me he's as good as anyone playing in these events – and he's proven it at times, posting scores of 60, 62, 65 and a bunch of 66s in the last two months alone.
If you're looking for a player who can make all the difference in a DFS showdown slate, Mason might be that guy.
Ben Geyer (66-1): A regular on the Mackenzie Tour in 2018 and the Asian Tour last year, Geyer owns more experience than most other players around this number.
Brady Schnell (100-1): Recently, Schnell made some major waves, leading the criticism of Vijay Singh for entering an upcoming Korn Ferry event and "taking a spot" from another player.
Ironic then, that Schnell is essentially doing the same thing here, playing in a mini-tour event despite owning KFT status. I don't begrudge him the opportunity, though, just as I don't have a problem with Singh doing the same thing. A
ll of this said, if there's one guy who'll be playing with a chip on his shoulder in Scottsdale, it's this one.
Samuel Saunders (200-1): Couldn't end this list without a deep sleeper, but in my mind, Saunders is sleepier than he should be – in other words, he's a great value at this number.
A product of the University of New Mexico who last played PGA TOUR Latinoamerica two years ago – and not the grandson of Arnold Palmer with the same name – Saunders is a solid player who isn't incapable of winning a tourney of this magnitude.
How would you rate this article?