Sobel: Shane Lowry's Major Championship Heartbreak Leads to Big Success
Credit:
Thomas J. Russo-USA TODAY Sports. Pictured: Shane Lowry holds up the Claret Jug after winning the The Open Championship at Royal Portrush.
2019 Open Championship winner Shane Lowry's final round looked effortless, but getting to this point in his career was anything but.
Jason Sobel details his road to success and other takeaways from Sunday.
Even if you were bemoaning the lack of entertainment during Sunday's final round of The Open Championship, even if you were disappointed that Shane Lowry single-handedly sucked all the life out of this tournament, it was impossible not to smile along with the champion as he walked up the final hole to the adoring applause of the Irish fans.
Maybe it didn't have the same emotional tug on the heartstrings as Tiger Woods' triumphant beam after winning the Masters, but Lowry's smile was absolutely electric, reminding us why we watch sports in the first place  — those mountaintop moments are simply brilliant to witness.
Let's get right to some thoughts on Lowry's win, beginning with how it might've been spurred by defeat in a similar situation.
Players get criticized for losing majors, but they all know the experience of just contending is more positive than negative.
This is something I've been preaching for years, but the public tends to struggle to grasp this notion.
It's like some people can't see outside the bubble of the current week and what a close-call could mean long-term. Or maybe it's just the Ricky Bobby mentality: If you ain't first, you're last.
Players, though, the men in the arena, don't think that way.
I remember Padraig Harrington, a fellow Irishman whose ascendancy to Open champion wasn't too dissimilar to that of Lowry, saying as much after he won his first one. The experience of losing helps steel him to become a winner.
The latest example in a long line of 'em: If Lowry doesn't blow a four-stroke 54-hole lead in the 2016 U.S. Open at Oakmont, he might not have enjoyed such an easy time of converting his four-stroke 54-hole lead at Portrush.
Experience begets success. Sure, some players take the speedometer from 0-to-major champion without ever needing to pump the brakes over a few speedbumps, but more often than not, success stories happen the way they did for Lowry, with the failures coming first.
Now, don't get me wrong: There are constructive losses, then there are mentally destructive ones.
We tend to focus on players who come close and don't win, but these results are always better for long-term confidence than those that never sniff the leaderboard.
And so, while we can credit that heartbreaker at Oakmont for readying Lowry for Sunday's scenario, it should similarly be noted that he'd missed the cut in each of the four previous editions of The Open.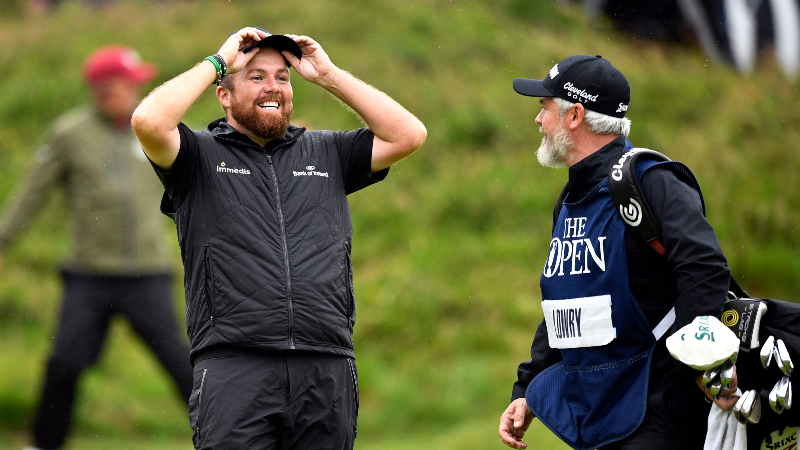 Links golf has always suited him better than parkland courses, so it's more than a bit curious that he couldn't crack an egg at this event in four tries during the prime years of his career.
Again, though, it's a testament to his resolve that he was able to bounce back this week and theoretically forget about any recent history at this tournament.
I'd never heard this story before, but NBC's Dan Hicks mentioned it during the final round, so I did some digging to confirm — and it's now one of my favorite golf stories.
Prior to the 2009 Irish Open, when Lowry was still an amateur, his mother, Bridget, wagered 50 pounds on him at 250-1 odds. The family was staying in a 400-pound-per-week rental house near County Louth and also had to pay the electric bill, so they kept the lights off all week in order to keep the costs down.
Anyway, Lowry wound up defeating Robert Rock in a playoff. As an amateur, he didn't receive a paycheck, but Mom cashed in a ticket for 15,000 pounds.
That recalls the tale of Gerry McIlroy placing a wager in 2004 on his son to win The Open within 10 years. In the last of those years, Rory did indeed win, turning a 200-pound bet into 180,000.
Absolutely love these stories. In related news, I'm eagerly awaiting losing my job to a Bridget and Gerry's Best Bets segment that instantly turns every Action Network-following degenerate into a bazillionaire.
Despite his tremendous second-round battle after an opening 79, this clearly wasn't the week Rory McIlroy wanted in front of the home crowd. Same goes for every other player not named Shane Lowry who had designs on getting his name etched onto the Claret Jug this week.
All of which underscores the most lukewarm golf take you'll ever read: Winning majors is pretty tough.
For as much as we want to rip McIlroy for not winning one in five years, or Dustin Johnson for only winning one, or Rickie Fowler for not winning any yet, the simple fact remains that the number of elite-level players capable of claiming a major far outweighs the finite number of majors that are held every year.
There are very few instances of guys who "should've" won a major, but didn't — Jordan Spieth at the 2016 Masters springs to mind — as opposed to those who "could've" won one.
By the sheer nature of the beast, there are always going to be more who could've won than actually won.
Here's a fun little exercise: Think about the majors for the next five years. Gonna give another three to Brooks Koepka? Two more to Rory? Same for DJ? Jason Day?
How about a combined three for the boy band of Jordan Spieth, Justin Thomas and Rickie Fowler? And a couple for the older guys like Justin Rose, Tiger Woods and Matt Kuchar?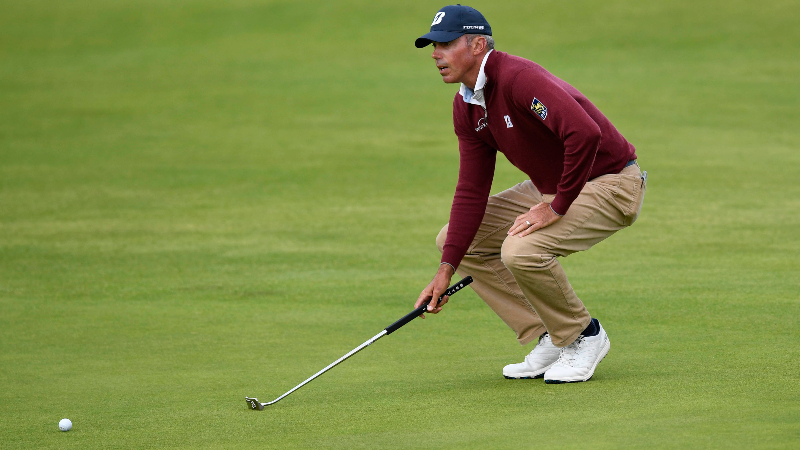 Oh, and Tommy Fleetwood has to get one at some point, right? Same for Jon Rahm? Tony Finau? Hideki Matsuyama? Xander Schauffele?
And maybe one for the up-and-comers like Matthew Wolff, Viktor Hovland, Sungjae Im and Joaquin Niemann?
Well, there's your 20 right there, with no wiggle room whatsoever for guys like the last two champions. Even if you don't agree with some of the above submissions, you can see the issue here: Too many players, not enough majors.
So yes, winning these things is really tough. It's easy to rip a world-class player for not winning enough of 'em, but let's remember, there really aren't enough to go around.
For the first time since 2011, two players at greater pre-tournament odds than 50-1 captured major championship titles, as both Lowry and U.S. Open winner Gary Woodland were listed at 80-1.
I'm not sure exactly what the main takeaway is from this, but I'll interpret it thusly: There are so many high-level talents in the game right now that even those capable of winning a major are far from favorites.
Don't believe it? Just look at how Lowry and Woodland won their hardware. They weren't a lucky beneficiary when somebody else screwed up; they didn't choke down the stretch and still wind up a shot better than anyone else.
No, each of these guys seemed like a five-time major winner just going through the motions of another victory. Each of them got into the lead, then simply stiff-armed the rest of the competition. They made it look easy, but ask anyone who's tried to compete as a front-runner – it's not nearly as easy as they made it look.
And therein lies the difference between "80-1 types" now as opposed to previous generations. These kinds of players have always been able to win majors, but rarely in dominant fashion.
How would you rate this article?