Perry's Shriners Open Betting Guide: Will Longshots Continue to Thrive in Las Vegas?
Credit:
Bob Donnan-USA TODAY Sports. Pictured: Zac Blair.
The Shriners Hospital for Children Open begins Thursday, Oct. 3 at TPC Summerlin in Las Vegas.
Joshua Perry analyzes his betting card and explains why longshots have success been able to win here.
The PGA Tour heads to Las Vegas this week for the Shriners Hospitals for Children Open
This can be one of the more difficult tournaments to figure out. There really isn't much on this course that would trouble these golfers. The distractions come away from the course with the bright lights of Vegas looming large.
Some golfers will treat this as a business trip. Others will see it as a chance to enjoy the city and if they happen to play well, even better.
It's pretty tough to know where everyone's focus will be, so I'll tend to go lighter this week and focus mainly on long shots.
The Course
TPC Summerlin doesn't really offer much of a test for these guys. The winner will usually get to 20-under par. Once in awhile, the wind will pick up and toughen this place up like when Patrick Cantlay won a few years ago. But only three times since 1989 has the winner shot higher than 20 under.
The course measures 7,255 yards for a par 71. It's not overly long and there's a little altitude that makes it play a touch shorter. There's not really much rough if someone wants to try to bomb and gouge here, but it's also shorter enough to give the accuracy players a lot of wedge opportunities as well.
Basically, we need someone who will hit 55-60 greens this week and catch a hot putter.
The Favorites
The last two winners (Cantlay and Bryson Dechambeau) were both near the top of the board. They went off at under +2000.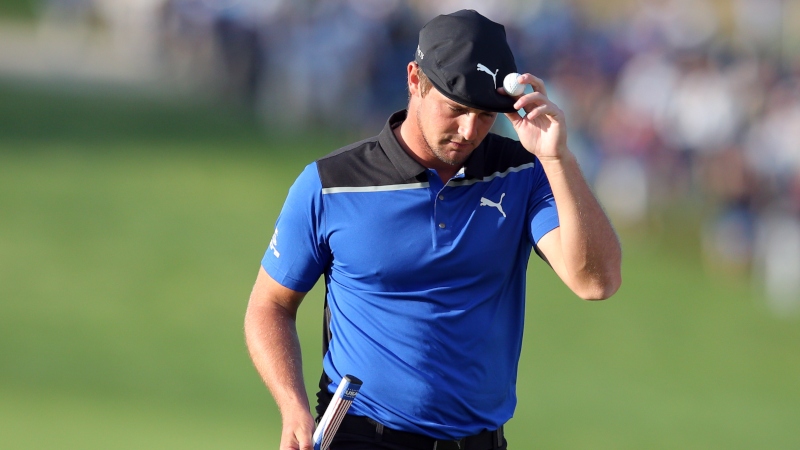 Brooks Koepka will be the favorite this week at +800. Cantlay and Dechambeau are next in line at +1100 and +1600. Adam Scott (+1800) is making rare stop in Vegas despite playing his college golf at UNLV back in day. We also have another past champion in Webb Simpson at +2000.
I'll steer clear of the top, but Dechambeau played three pretty good rounds at the Safeway last week and it wouldn't be much of shock if he defended this title.
The Mid-Tier
We mentioned past champs like Cantlay, Dechambeau and Simpson. Other winners in this range included Ryan Moore and Kevin Na. All are pretty solid with their approach game, but probably more importantly for this week, they don't really come across as guys who would get sucked in by the Vegas nightlife.
This is all just a guessing game obviously, since it's tough for many of us to know how these guys will approach this week. But that's another focus for me, guys who I believe have a reason to approach this as a business trip.
We'll start off with Scottie Scheffler at +5000. He took last week off and his odds basically doubled upon his return for no reason. The data on the rookie is still pretty limited, but he can hit the ball a mile if he wants to play the bomb and gouge game.
His approach game has been dialed in both events to give himself plenty of birdie looks. He's not a great putter, but the Texas native has been most comfortable on Bentgrass greens, so Vegas should suit him in that regard as well.
Next I'll go with Brian Harman at +7500. The game doesn't really resemble Scheffler in anyway, but like Scottie, he's another forgotten man after a week off. After a couple top 20s in the first two events, his odds from the Greenbrier more than doubled this week. He fits that Ryan Moore/Kevin Na mold of a shorter hitter who's good with the shorter irons and can ride a hot putter.
Longshots
Prior Dechambeau and Cantlay the last two years, the longshots had a good run in Vegas. Ben Martin, Rod Pampling and Smylie Kaufman had a three-year stretch of winning this event with odds of at least 150-1.
We'll jump back in on both Zac Blair and Harry Higgs this week at 200-1.
Blair is familiar with golf at Summerlin, although his record is pretty bad. But the BYU grad should probably be able to steer clear of many of the vices of Vegas. He's hitting the ball well enough for him. He was hitting a lot of wedges inside 15 feet and with how good his putter is, that's enough to keep him in contention.
Higgs was great with the approach last week. The driver let him down in a couple key spots which led to big numbers on the tighter course in Napa. Vegas is more open though so if he sprays a driver or two here, he'll be more likely to recover.
In three events, the rookie has yet to lose strokes in either of the ball striking categories, so we'll keep going back to him at these big numbers.
The Shriners Card
Scottie Scheffler +5000 (.66 units)
Brian Harman +7500 (.44 units)
Zac Blair +20000 (.165 units)
Harry Higgs +20000 (.165 units)
Total Stake: 1.43 units
How would you rate this article?