Sobel: LIV Ruling, Smith Report Make for Another Wild Day in Professional Golf
Credit:
Photo by Keyur Khamar/PGA TOUR via Getty Images. Pictured: Cam Smith
MEMPHIS – Right around the time Judge Beth Labson Freeman was calling the case of "Mickelson et al vs. PGA Tour" into recess, Open Championship winner Cameron Smith sat down at the dais in the interview room of the PGA TOUR's first FedEx Cup playoff event to dodge questions about a report that he, too, will soon be joining LIV Golf.
It might've been the most polarizing minutes of what quickly became the most polarizing day in professional golf's most polarizing year.
The LIV Golf Invitational Series was already threatening to dilute the game's uppermost stratosphere by signing contracts with many big-name players, but then it filed a temporary restraining order to allow three of them to continue playing on the PGA TOUR, starting with this week's tournament.
During a hearing on whether Talor Gooch, Hudson Swafford and Matt Jones — "these three poor kids" as the plaintiffs' lawyer, Robert Walters, referred to them during his argument — could be permitted to compete in this week's FedEx St. Jude Championship (essentially overturning their indefinite suspensions), the tone ranged from optimistic to pessimistic on both sides of the aisle.
In a truly seminal hour of back-and-forth debate, Walters argued that the PGA TOUR is a monopoly and shouldn't have the jurisdiction to keep these otherwise qualified players from competing.
Elliot Peters, attorney for the defense, countered that LIV's market share already undercuts any claims of a monopoly, and that granting the order would simply give these players a greater platform for the competitor.
The fracture was already apparent, but players on hand here in Memphis simply doused the fire with a little lighter fluid.
Scottie Scheffler, the world's No. 1-ranked player, said: "I understand we're independent contractors, but at the same time there's certain rules that you have to follow as being a member of an organization."
Ryan Palmer, speaking on SiriusXM PGA TOUR Radio, summarized many of his peers' feelings by explaining, "You chose the circus, you stay in the circus."
If you thought it couldn't get any weirder than professional golfers taking legal action to compete in a tournament, then you clearly haven't been paying attention this year.
While all of this was in the midst of taking place, a report in the Telegraph stated that Smith — winner of three PGA TOUR-sanctioned titles this year — has already signed a $100 million contract to join LIV next month and is prepared to compete in the league's next event.
Coincidentally enough, Smith was previously scheduled to meet with the assembled media just after that news was leaked. His predictable response to the inevitable questions can only be described as implausible deniability.
"My goal here is to win the FedEx Cup playoffs. That's all I'm here for. If there's something I need to say regarding the PGA TOUR or LIV, it will come from Cameron Smith, not Cameron Percy," he said in reference to a fellow Australian player who was the first to confirm this rumor publicly.
"I'm a man of my word and whenever you guys need to know anything, it'll be said by me."
While Smith didn't offer any real answers, soon afterward Freeman did.
Citing that the LIV players' contracts were based upon the calculation of what they'd be leaving behind from the PGA TOUR, the judge ruled that the players' position of needing emergency relief was "of their own making."
In layman's terms, it means Gooch, Swafford and Jones won't be allowed to play in this week's FedEx Cup event.
"No one gains by banning golfers from playing," read an unattributed quote from a LIV statement.
The PGA TOUR's response was predictably victorious.
"With today's news, our players, fans and partners can now focus on what really matters over the next three weeks: the best players in the world competing in the FedEx Cup playoffs, capping off an incredibly compelling season with the crowning of the FedEx Cup champion at the Tour Championship," Commissioner Jay Monahan wrote in a memo to the membership.
One thing we do know is that none of this is over. In what will undoubtedly turn into a lengthy legal battle, we're just one hole in, but the PGA TOUR has undeniably taken a 1-up lead so far.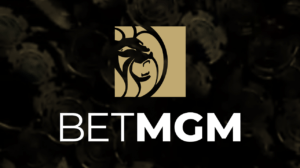 Bet the FedEx St. Jude Championship risk-free up to $1,000.
How would you rate this article?
This site contains commercial content. We may be compensated for the links provided on this page. The content on this page is for informational purposes only. Action Network makes no representation or warranty as to the accuracy of the information given or the outcome of any game or event.