Sobel: Quick Starts Should Lead to Strong Finishes at WGC-Bridgestone
Credit:
Jasen Vinlove-USA TODAY Sports. Pictured: Tony Finau
Because this event occurs the week before the PGA Championship, some golfers may not fight to compete if they get off to a slow start.
As a result, targeting golfers who historically play well on Thursdays is critical. Tiger Woods has done during his dominance at Firestone.
Henrik Stenson, Tony Finau, Patrick Cantlay and Jon Rahm all rank inside the top 10 in first-round scoring average this season.
AKRON, Ohio – I'm going to miss this place.
The course is a bit repetitive but obviously yields some great champions. The traffic is light, which is always a big plus. And the city is fun, with one of the best minor-league baseball stadiums I've ever seen.
Nothing against Memphis in July on the direct heels of The Open Championship, but I'd expect there to be a little resistance from this cozy location, both geographically and on the schedule.
Tiger Woods is going to miss this place, too.
"This event has been very special to me over the years, and it's sad to see it leave Firestone," he said Wednesday. "We certainly understand it. But for me, I've always had such great memories of this golf course."
In case you hadn't heard, Woods has posted a decent record here: Eight career wins, more than $10.8 million earned and enough great shots to fill up his own top-100 list.
Why does he perform so well on this track? Well, there's the obvious: In his prime, he was just better than everyone else. And there's the apparent: This course seems to suit his eye.
But there's another reason, too — one that should help us gain an advantage in trying to handicap this week's edition of this event: During those wins, he always got off to a fast start, never outside the top 10 after the first round.
Here's the proof:
2013 Round 1: T-3 (66)
2009 Round 1: T-8 (68)
2007 Round 1: T-4 (68)
2006 Round 1: T-4 (67)
2005 Round 1: T-1 (65)
2001 Round 1: T-3 (66)
2000 Round 1: 1st (64)
1999 Round 1: 1st (66)
Now, I know what you're probably thinking: We could run these numbers for most winners at most events and find similar results. It's no secret that getting off to a fast start can often lead to a strong finish.
But it matters here a lot more than it does anywhere else.
---
>> Sign up for The Action Network's daily newsletter to get the smartest conversation delivered into your inbox each morning.
---
That's because of the decision-making factor. For the last dozen years, this tournament has been scheduled during the week preceding the PGA Championship. Before then, it was still lumped in between some other meaty events.
And so, at some point, players must ask themselves a question: Do I want to put everything I have into trying to contend for this title or do I want to keep some gas in the tank and save it for next week's major championship?
Don't get me wrong. I'm not suggesting some players arrive at this WGC prepared for failure. After an opening-round 75, though, it's tough to muster up the energy necessary to chase the leaders while knowing there's an even bigger event on the back end of this one.
"You get four rounds of golf," Rory McIlroy said. "There's stuff that you can take from the range to the course and try things out and have the luxury of playing four rounds, I guess, not worry about having to make it to the weekend. I've always played great here, I think, because of that attitude."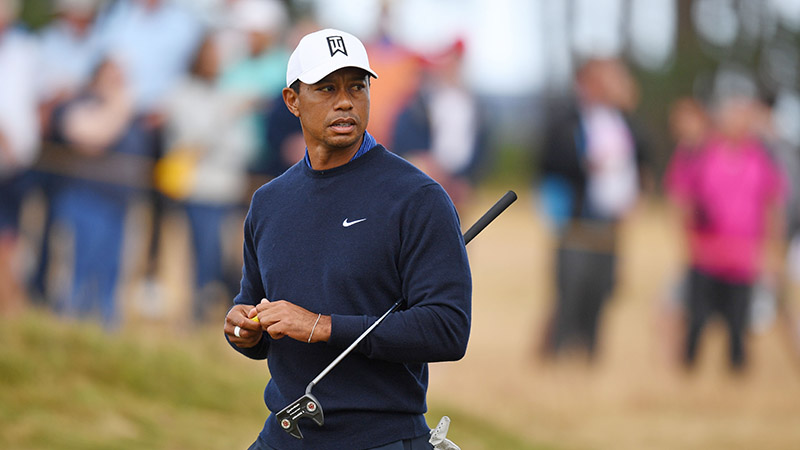 Thomas J. Russo-USA TODAY Sports. Pictured: Tiger Woods
What we should expect is that after the first round about one-quarter of this 73-man field has already mentally checked out and is looking toward next week. Another quarter of the field will follow suit after the second round and another after the third.
That doesn't necessarily mean terrible scores for three-quarters of the field on Sunday. Many players will treat the final day as a de facto practice round for the PGA Championship — and, as a result, they'll wind up posting solid scores to bring some momentum to Bellerive.
Where this can benefit us the most is in the live betting window.
Those who are on the Thursday leaderboard should be considered contenders even more than they are during other weeks; those who are at least six or seven shots off the pace should be considered contenders to start looking ahead.
---
>> Download The Action Network App to get real-time odds, track your bets and follow all of our experts' picks.
---
All of which had me checking out Round 1 scoring average leaders on the PGA Tour this season, the theory being that a quick start is even more essential this week. Henrik Stenson, Tony Finau, Patrick Cantlay and Jon Rahm each rank inside the top 10 in this category, while Rickie Fowler, Justin Rose and Webb Simpson are all tied for 11th.
That's a lot of players from which to choose, so let's get to some of my favorite players this week.
(All odds as of Wednesday afternoon.)
Dustin Johnson (+550)
I hate chalk. It goes against every fiber of my being. And yet, there's a good chance that DJ is going to saunter out of here with another trophy this week. Well, he's not doing it without being mentioned in this preview. So here you go.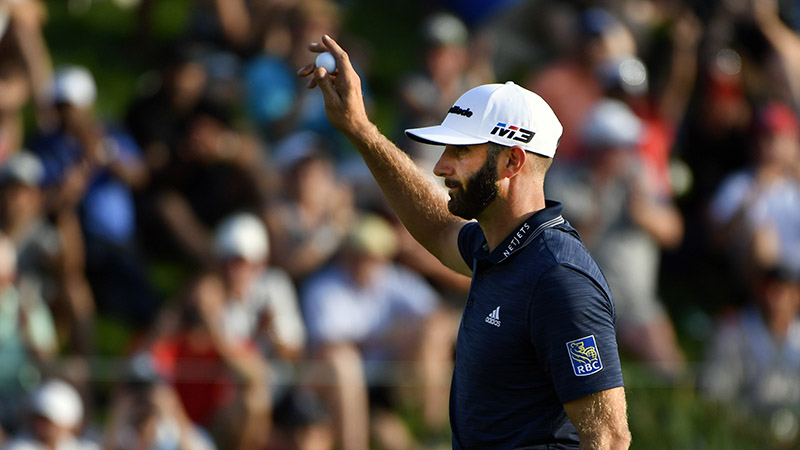 Eric Bolte-USA TODAY Sports. Pictured: Dustin Johnson
Rory McIlroy (+950)
Yeah, yeah, yeah. The whole chalk thing. When I showed up to Akron on Tuesday, it was raining. It rained some more on Wednesday. That pitter-patter on the pavement is like music to Rory's ears. I'm expecting a big week.
Tiger Woods (+1000)
I promise, I'm not going to just list every player in the field. I don't necessarily recommend taking Tiger at a 10-to-1 price, but I don't necessarily not recommend it, either. You get what I'm saying?
Justin Thomas (+1900)
In some books, he actually started the week at +3000; I can confirm he was +2400 just a day ago. Even at 19-to-1 odds, that's still a ton of value for JT, who didn't seem too worried about his recent form (one top 20 in his last four starts).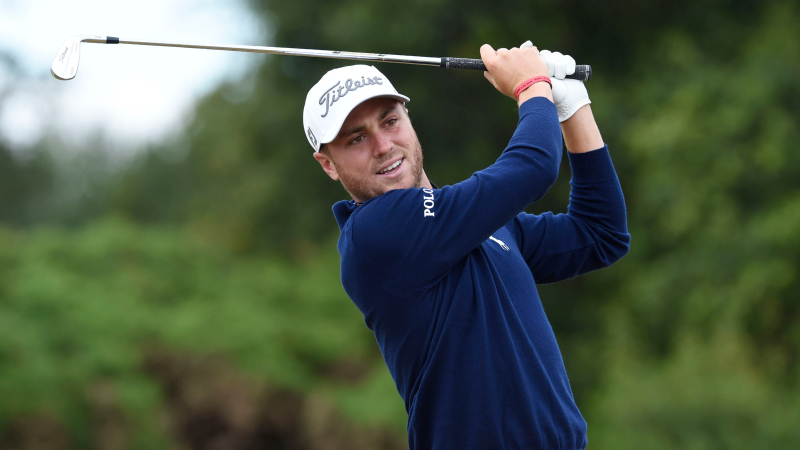 Ian Rutherford-USA TODAY Sports. Pictured: Justin Thomas
Jon Rahm (+2200)
I've had him marked down for Bellerive all year, but this is a nice price for a potential coming-out party against the big boys.
Tony Finau (+4500)
Fool me once, fool me 100 times. Literally. Finau has now made 101 career PGA Tour starts and won exactly one of them. And yet, we all see him trending in the right direction and know the next one is coming soon. No point in jumping off that bandwagon now.
Patrick Cantlay (+5000)
See: Finau, Tony.
Byeong Hun An (+6000)
Muirfield Village is a pretty easy corollary course for Firestone, and An reached a playoff there two months ago. Coupled with his strong finish last week in Canada, and he could be a sneaky pick to surprise this week.
Emiliano Grillo (+17,000)
He might not be ready to win against this kind of field, but the ball-striker could have a really nice week on this course, making his +3000 price for a top-five finish extremely appetizing.