Jason Sobel's Sony Open Betting Preview: Who Are the Best Bets and Picks To Win at Waialae?
Credit:
Cliff Hawkins/Getty Images. Pictured: Abraham Ancer
The PGA TOUR continues the 2021 portion of its season with its first full-field event of the year at the Sony Open.
Jason Sobel previews the action at Waialae and picks out his favorite bets across all markets, including outrights, props and more.
Other than residing in the same state, Kapalua's Plantation Course and Waialae Country Club have almost nothing in common.
The former is a massive, sweeping landscape featuring prodigious elevation changes, wide fairways and huge greens. The latter is less intimidating and more subtle, with narrow, tree-lined fairways leading to comparably tiny green complexes.
There's nothing about one which should remind us of the other. They're essentially architectural opposites. They're not even on the same island.
And yet, over the years there's been a definitive correlation between the two – at least at the top of the leaderboard.
Last year, Cameron Smith either broke a trend or turned into the outlier when he became the first Sony Open champion since 2013 who hadn't competed in the Sentry Tournament of Champions one week earlier.
Even though the two host courses have little in common, there are plenty of reasons why playing each of the two Hawaii Swing events should – and does – offer an advantage to such players on the second week of the back-to-back.
First of all, there's the return to competition – four guaranteed rounds inside the ropes is decidedly better preparation than digging for secrets in the dirt. Then there's the Aloha factor – whether it's having the body clock in the proper time zone already or simply getting the hankering for a mai tai or two out of the system, that 28-minute flight from Maui to Oahu is a lot easier than the flight plans of everyone else in the field.
Due to last week's inflated field, there are more players making this trip than perhaps ever before, with 29 of those 42 deciding to test out that narrative about sticking in Hawaii.
Does that mean the others don't have a chance to win? Of course not. As Smith proved last year, narratives are made to be broken. We should, however, offer a little more weight toward those fresh off a week of competition. My selections for the Sony start with a guy who is not only doing that, but trending in the right direction.
Outright Winner
One player to win the tournament.
Abraham Ancer (+2500)
It's one thing to play the week before; it's quite another to play well. Ancer's T-17 finish at Kapalua shouldn't have left us too excited about the short-term future, but we have to look beyond the result itself for proof of promise.
There are no foolproof predictive stats in the prognostication game, but one which often holds water is final-round ball-striking numbers from the previous week. If I see a player found something on Sunday and is teeing it up again Thursday, I'm usually inclined to favor him over some others. In this particular circumstance, Ancer ranked second in strokes gained tee-to-green and first in strokes gained on approach shots in his most recent round, suggesting his already-elite ball-striking talents are currently peaking.
Regular readers of this column know that I don't usually like backing a zero-time winner at fairly short odds, but we've been waiting a while for that first Ancer victory and signs point to some success coming very soon.
Other OADers
Potential selections for one-and-done options.
Sungjae Im (+2200)
Yet another guy who seemingly checks every box this week is Im. I don't know that there's a specific correlation between Waialae and PGA National, where he won last year – Data Golf's course fit tool lists it as the 20th similar course, though some above it are no longer on the annual schedule – but you can certainly see how working the ball with and against some blustery breezes is an effective skillset at both venues.
He's gone 21st-16th in his prior two starts here and is a much improved player since those results, so expect a serious title run this weekend.
Charles Howell III (+6600)
You've gotta be really, really good for a really, really long time to emerge as the all-time leading money-winner at a PGA TOUR event without ever having won that title. Perhaps that entire sentence should serve as a microcosm for Howell's entire career, but I'll continue to argue that the three-time winner is probably about 15 burned edges on Sunday afternoons from being a Hall of Fame candidate.
With two second-place finishes, two thirds and 10 top-10s in 19 starts at this event (plus nearly $3 million in earnings), CH3 will be a popular OAD play amongst the course history truthers – and they're not wrong. With 19 under-par scores in his last 20 rounds at Waialae, he's nothing if not a safe selection this week.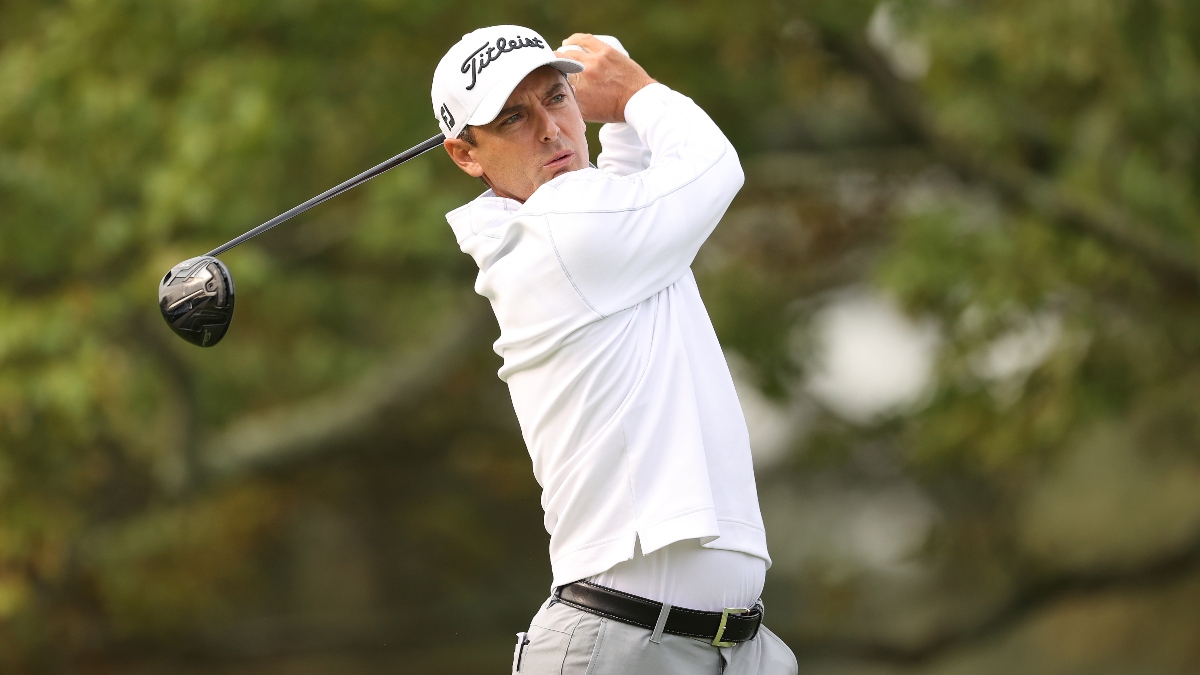 Top-Five
One player to finish top-five.
Russell Henley (+750 for top-five)
This won't be the most scorching take you'll see all week, but there's certainly some equity in choosing a past champion who posted top-fives in two of his final five starts last year. If Harris English can win again, then there's no reason to believe that Henley can't do it soon, as well, mirroring the up-and-down career trajectory of his fellow University of Georgia alum.
No doubt he received a jolt of good juju with Sunday's result and there's no reason to think we won't see another Bulldog on the weekend leaderboard.
Top-10
One player to finish top-10.
Henrik Norlander (+1100 for top-10)
From his T-9 at this event last year to a growing resume, Norlander is a guy who should pop up on our radar screens a bit more this year, starting with this week.
I'd be more worried about three consecutive MCs entering this week if there hadn't been a winter break in between, but he's proven he can play well on this course. With top-10s in four of his last 23 starts, there should be a bit of value on him here.
Top-20
One player to finish top-20.
Emiliano Grillo (+225 for top-20)
Two years ago: T-22. Last year: T-21. I like trends and patterns as much as (alright, more than) the next guy, but expecting another one spot incremental move is probably a bit overzealous. I do think it's starting to become make-or-break time for Grillo, a player I've always thought was destined for, well, maybe not superstardom, but at least top-40 type status. The truth is, he was easily inside that number five years ago, but now at 159th there remains a question of whether his results will ever catch up to his talent.
I remain hopeful that's the case, as he's the kind of ball-striker who only needs a slightly above-average week on the greens in order to climb onto the leaderboard. This should be a good spot for him to start.
Top-30
One player to finish top-30.
Takumi Kanaya (+275 for top-30)
The former No. 1-ranked amateur turned pro in October and needed all of a month to win his second career Japan Tour title. At a slight 5-foot-8, 165 pounds, I'm not sure he currently owns the power game necessary to compete at many of the game's bigger ballparks, but this one should be right up his alley, with such an emphasis on solid iron play.
Top-40
One player to finish top-40.
Jimmy Walker (+275 for top-40)
Baby steps for the 2016 PGA Championship winner and current 413th-ranked player in the world, but I'll file this one under the form-is-temporary-but-class-is-permanent category.
A two-time champion at Waialae who's been beset by various illnesses and injuries over the past few years, Walker is a candidate for a bounce-back campaign, even if that optimism is more than a little cautious. If you're ever going to take him, though, here at an event where he should own some good vibes – and for a conservative top-40 – feels like the right time and place.
DFS Free Bingo Square
A safe plug-and-play option for DFS.
Collin Morikawa
I didn't mention Morikawa in last week's column, but on the Tuesday and Wednesday editions of "Hitting the Green," the SiriusXM PGA TOUR Radio show that I co-host with Michael Collins, I spoke about warming to the idea after writing the preview. I'll admit that Morikawa endured an uncharacteristic blue period after winning his first major last year – and I'm pretty sure he'd admit it, too. Even though he faltered in the final round, this past week should've been enough to prove that his PGA honeymoon is over and he's ready to start contending once again.
Looking back, I picked him as my favorite outright in last year's preview for this event. He's an even more mature player now, so there's no reason to step away now. If you like him for outrights here or other props, I've got no problem with those plays, but it's as a safe DFS option where he could be most valuable.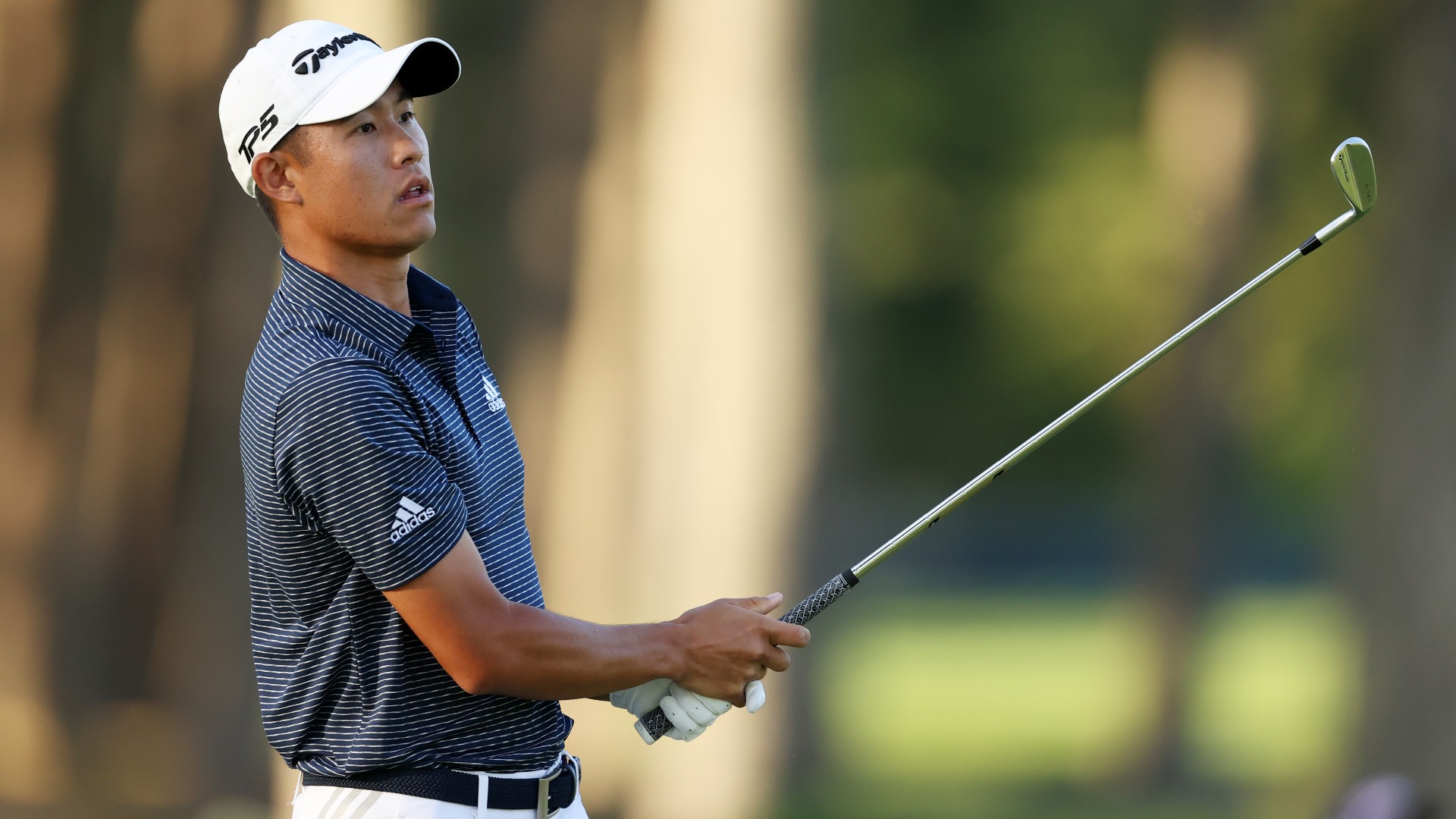 DFS 'Dog
A lower-priced option for DFS.
Matthew NeSmith
What is the expectation level for low-cost, potentially low-owned DFS plays? Well, at the very least we should strive to get four full rounds out of 'em. NeSmith tends to make cuts at a decent rate for his price, reaching the weekend in four of his last five starts and 14 of a total 22 during 2020. If we want to raise that bar a bit higher, then let's try for player who posts a higher percentage of birdies than others of similar status.
Again, NeSmith checks in as a strong candidate, ranking 17th in birdie average this season. In finishing T-32 here last year, he posted 14 birdies, but it's not unreasonable to expect a few more should he play a full 72 holes once again. 
First-Round Leader
One player to post the low score Thursday.
Harris English (+2800)
Read carefully and see if you can spot the trend here: English ranked second on the PGA TOUR in R1 scoring average last season. He's broken 70 in nine of his last 12 openers. His scoring average is 68.25 in those rounds. And last week, he posted an 8-under 65 to grab a share of FRL before eventually winning the tourney three days later.
Unburdened by that victory, it would be unwise to expect the trend to discontinue this week. I usually like digging a bit deeper for FRL bets, but it feels like there are blinking neon arrows pointing at English's face this week, so we should probably just follow 'em.
Matchup Man
One player who should beat comparable players.
Marc Leishman
While I do like Leishman to have a solid week, the pick here is less specific and more evidentiary. Basically, I'm going back to the main theme I wrote about in the intro – players who competed last week should own an inherent advantage at this one.
You might not be able to find a ton of matchups which pit one of those 29 players against someone making his 2021 debut, but I'd give a long look at those which do. I might not blindly mortgage the farm on, say, Robert Streb over Russell Henley, simply because it fits the theme, but I do think those with a tourney under their belts should own an edge in these plays.
The Big Fade
One top player to avoid at this tournament.
Hideki Matsuyama (+2200)
Well, my initial pick here was Patrick Reed, who WD'd from the event, ohh, about three minutes after I filed this piece, so I'm counting that as a win. Remember, kids: Always fade the players who aren't playing.
As for those who are, well, the big fade became a lot tougher with that news, but Matsuyama appeared completely lost with a putter in his hands this past week. Look, I get it: Putting numbers are less sustainable than ball-striking numbers and the Kapalua greens are totally different from the Waialae greens. That's all true. But when it's as bad as it was for Hideki last week, even a venue change shouldn't be enough to find what he needs.
Without a top-10 in seven career Sony starts, Matsuyama is a pass for me in all formats and potentially a matchup fade against the likes of Im and Ancer.
---
More Sony Open Betting Coverage
How would you rate this article?